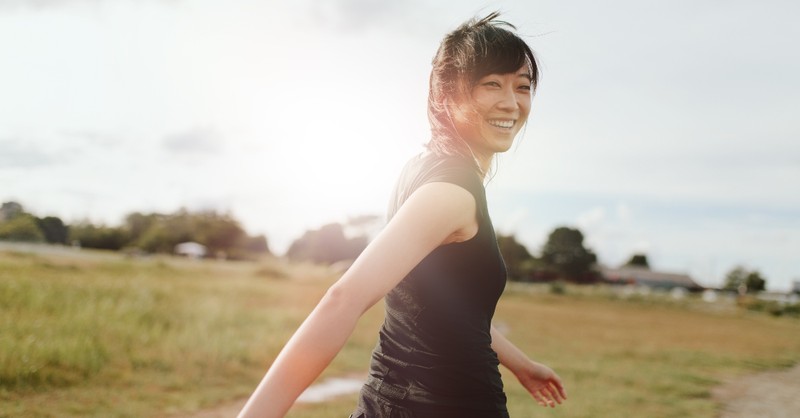 4 Daily Prayers to Help You through the Day
Nylse Esahc

iBelieve Contributing Writer
There's a verse in Psalms 119 that alludes to the frequency with which we praise God. Psalms 119:164 says "Seven times a day I praise you for your righteous judgements." Seven. A significant number yet that number pales in comparison if we're praying continually. Praying without ceasing (1 Thessalonians 5:17). Why this constant need for prayer? Because life is hard. Because we don't have all the answers. Because we need faithful reassurance. Because our souls are parched. Because we are tired. Because we are grateful. Ultimately this constant need for prayer acknowledges we don't do life alone, that God is our refuge and strength (Psalms 46:1) and we can call on Him for anything from the microscopic to the majestic.
As a mom, wife, sister, and employee, the need for God's constant presence through prayer is inevitable and palpable. When I'm flustered by the day to day tasks of motherhood, it is then I turn my gaze upwards seeking the One from whom my help comes from. When I feel alone or unheard, I turn to Him remembering that he always hears me. When I'm at crossroads with decision making, I seek wisdom from His voice and His word. At the end of each day, no matter how it went, I'm grateful that I made it to the end of the day, with His help.
Here are four prayers that help me through the day.
Photo Credit: © Getty Images/Jacob Ammentorp Lund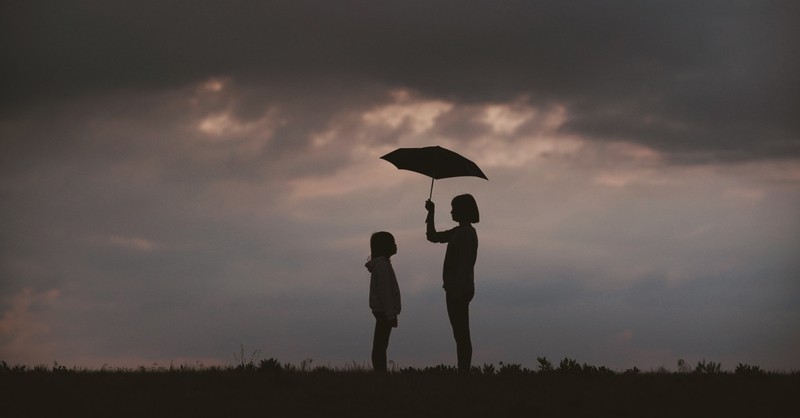 A Prayer for Protection and Preservation
Heavenly Father, at this very moment I feel afraid. Afraid of dangers seen and unseen. When I feel afraid, help me to remember that I need not fear for you are with me. You are my shepherd – you walk beside me. I need not fear evil for your rod and your staff comfort me (Psalms 23). I thank you Lord that your rod guides me, that you can look ahead and see dangers that I cannot see and then you lovingly tap me on the back redirecting my paths.
Lord direct my paths, guide my steps, as you protect me from evil and harm. Encompass me to the left and right, back and front with a hedge of protection, for surely you will deliver us from perils. Lord if I find myself in the fiery furnace, I know even then you will protect as you did the three Hebrew boys.
Keep my ears and heart attune to you, guide my steps as only you can. Protect me from trouble and evil wherever I go Dear Lord,
Amen.
A Prayer for Wisdom and Insight
Lord, it seems these days we have so much information at our fingertips; it can be overwhelming to the point of paralysis. But Lord, every day we have to make wise decisions. Lord give us clear minds. First may my mind be daily transformed by your word (Romans 12:2). Then in my transformation, help me to recognize that I have a bounteous supply of wisdom simply for the asking. There's so much I don't know or understand, so help me to be obedient to your Word by asking for wisdom. I thank you Lord that when I ask for wisdom you provide it liberally, yet won't shame me for asking (James 1:5).
I'm grateful that the wisdom you provide is applicable for all circumstances and that your wisdom in action is pure, peaceable, gentle, willing to yield, full of mercy and without partiality and hypocrisy (James 3:17). Finally, bring these benefits to my recollection as I exercise wisdom in various circumstances. I'm grateful that your wisdom makes us better people, where You shine through us.
Thank you that wisdom found in you is a tree of life. Thank you, Lord for thinking of us and providing your wisdom,
Amen.
Photo Credit: © Unsplash/JW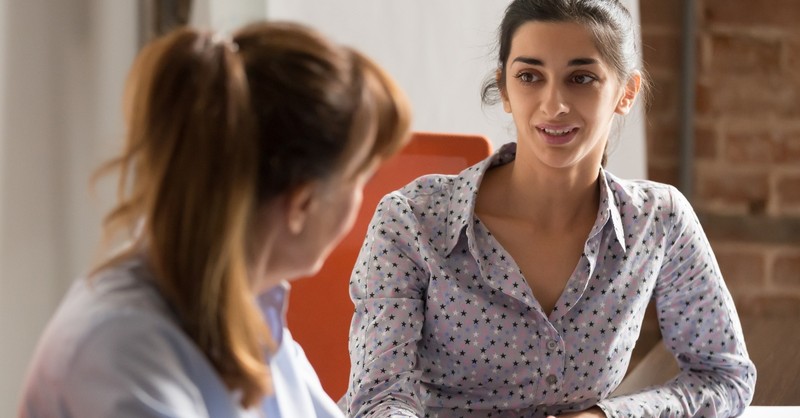 A Prayer to Give Others the Benefit of the Doubt
Father, help me to believe the best of people. Help me not to live life as a victim, always thinking that someone is out to get me. Help me to understand that I'm worthy of love, kindness and grace because You made me, love me and died for me. As a recipient of your gifts of love, kindness, and grace, help me to extend these to others. Help me not to always think of myself first but to esteem others better than myself (Philippians 2:3). Help me to discern between an unintentional mistake and intentional hurt.
Those who intentionally hurt me have made their hearts known and I know you'll provide wisdom for how to respond to my enemies. I pray also for those who aren't my enemies, yet somehow they hurt me. Enemies or not, help me to see them as you see them – as image bearers. Help me to remember what your Word says and to not keep score of hurts. Help me in love to bear all things, believe all things, hope all things, endure all things (1 Corinthians 13:7). When I have the choice to believe the good or the bad in others, help me to choose the good. Yes Lord, this is especially hard for me, but I'm trusting you to change my heart (Psalms 51:10) and make it ever new so I can be like you. As I am a recipient of your love and grace, may I pass this on to others.
In Jesus' name,
Amen.
Photo Credit: © Getty Images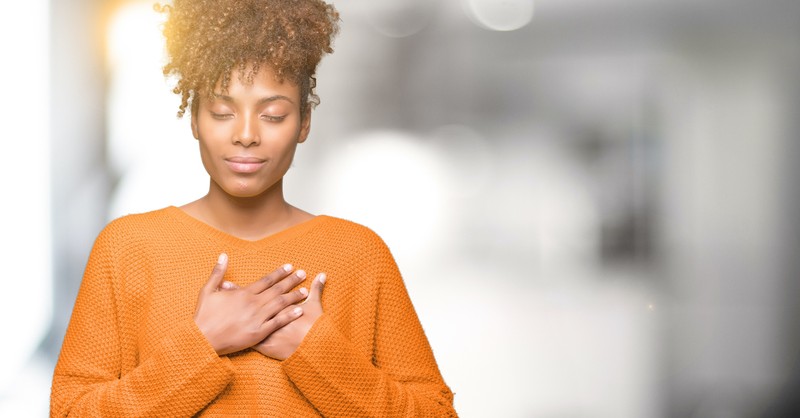 A Prayer of Gratitude
Dear Lord, where would I be without your love? I'm grateful for your creation. When I look around and see your beauty in creation, I marvel that the vastness of our world was created in seven days. Do you know what I accomplish in 7 days? Not much. But you Lord, created the skies, the seas, mountains, valleys, trees of every variety, and animals. There's so much diversity and uniformity in your creation working all together. I'm awestruck with gratitude like the psalmist in Psalms 8:
O Lord, our Lord, how excellent is thy name in all the earth! who hast set thy glory above the heavens. Out of the mouth of babes and sucklings hast thou ordained strength because of thine enemies, that thou mightest still the enemy and the avenger. When I consider thy heavens, the work of thy fingers, the moon and the stars, which thou hast ordained; What is man, that thou art mindful of him? and the son of man, that thou visitest him? For thou hast made him a little lower than the angels, and hast crowned him with glory and honor. Thou madest him to have dominion over the works of thy hands; thou hast put all things under his feet: All sheep and oxen, yea, and the beasts of the field; The fowl of the air, and the fish of the sea, and whatsoever passeth through the paths of the seas.

O Lord our Lord, how excellent is thy name in all the earth!
You created humans in your image. What is man that you are mindful of Him? But you are mindful of us, Lord. I'm grateful that you thought of me from the beginning of time. I'm grateful for your love.
I'm also grateful for your provision – I can truly say, that I've been young and now I'm old and I've never seen the righteous forsaken or his seed begging for bread (Psalms 37:25). You have given me just what I needed at the right time. Sometimes I wanted more, rarely have I wanted less, but I can see your hand of provision guiding me. I'm grateful for your provision Lord.
Lord I'm grateful for your Word which provides tools for living successfully. I'm so glad I'm not an afterthought to you, but someone worthy of your love. With gratitude my heart overflows.
In the morning, I seek your face for all I need throughout the day. At the end of the day, I'm grateful for how you've kept me, provided for me, granted wisdom, and displayed Your character in me.
Thank you, Lord, for your bounteous blessings,
Amen.
Photo Credit: © Getty Images/Aaron Amat
---
---