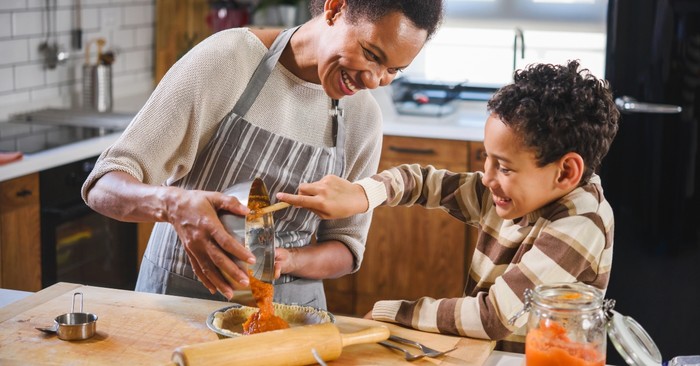 Plus
So, are you ready to dust off that crockpot and whip up some meals that will warm you up on those cooler days?
It's time, my friend. Break out the crockpot, and let's get some yummy goodness filling up your kitchen with heavenly aromas (being ever so thankful that you're cozy inside). The crockpot may have been kept under the cabinet all summer (in hiding thanks to the Instapot) but 'tis the season for all things that simmer and sloooow cook!
From simple and easy dinner ideas to classic soup recipes, you are bound to find a recipe that will make your family beg for seconds. You'll also find side dishes, desserts, apple butter, and even a "scent"-sational recipe you can drink up and will just have to try.
So, are you ready to dust off that crockpot and whip up some meals that will warm you up on those cooler days? Well, here are some of our family favorites…enjoy!
Delicious Dinners
Corn Beef and Cabbage
1 lb. corned beef brisket with seasoning packet
4 large carrots (or bag of mini carrots)
Small bag of red potatoes
1 red onion
1 head of cabbage
Cut up potatoes, carrots, and onions and place on bottom of slow cooker. Place brisket on top of veggies. Pour 4 cups beef broth on top. Sprinkle the spice packet on top. Slow cook for 8-10 hours. Easy peasy!
Apple Cider Chicken
6-8 chicken thighs
4 apples, cored and sliced
3-4 Sweet Potatoes, cubed
¾ cup apple cider vinegar
1 tbs olive oil
2 tbsp Dijon mustard
Place thighs on bottom of crockpot. Sprinkle with salt and pepper, both sides. (If you want them more crunchy you can sauté and brown them in a skillet first). In small bowl, mix apple cider vinegar, mustard, and olive oil. Pour over chicken. Add potatoes and apples. Slow cook for 6-8 hours. Serve with rice and salad. Dinner done!
Hearty Soups
Sausage Tortellini Soup
1 lb. Italian sausage cooked and drained
1 onion
2 large carrots
2 garlic cloves
1 tbsp. Italian seasoning
4 cups beef (or chicken) broth
16 oz. heavy whipping cream
12 oz. package of three cheese tortellini
4-6 oz. bag of kale (or spinach)
Place browned sausage in crockpot. Chop carrots, onion and garlic and place in crock pot. Add Italian seasoning. Cover with broth. Cover and cook on high for 4 hours. Uncover and skim any fat off the top from meat. Stir in heavy whipping cream and add the tortellini and kale. Cook another 30-45 minutes on high. Yum-o! (A family favorite at our house!)
Taco Soup
1 lb. ground beef
I onion
2 cloves garlic
Canned tomatoes
Can corn (drained)
Can pinto beans (drained)
4 cups beef (or chicken) broth
Tomato sauce
Taco seasoning packet
Dry ranch packet
Place ingredients in slow cooker and mix well. Slow cook for 6-8 hours. Stir every two hours or so. Top with parsley, sour cream, avocado slices, and/or cheese. Serve with tortilla chips. Delish!
Chicken and Dumplins
4 chicken breasts cooked and shredded
1 onion
2 stalks of celery
3-4 large carrots
4 cups chicken stock
1 can refrigerated biscuit dough
1 tsp. poultry seasoning
16 oz. heavy whipping cream or whole milk
Chop up vegetables. Add chicken and veggies to crockpot. Cover with seasoning and stir to mix. Then cover with the chicken stock. Cook on high for 4 hours. Pour in cream or milk. Take the biscuit dough and roll into 1-inch balls. Place on top and cook for additional 30 minutes. Enjoy!
Scrumptious Sides
Creamed Corn
3 cans whole kernel corn
1 cup milk
1 tbsp sugar
8 oz. cream cheese
1 stick butter
Add all to the crockpot, sprinkle with salt and pepper. Stir to combine. Cover and cook on low for 4-6 hours. You may want to check midway and give it a stir. This makes a yummy side dish, especially on Thanksgiving!
Cheese Broccoli Casserole
2 heads of fresh broccoli
1 glove garlic
1 onion
1 tsp. each - basil and thyme
Cream of mushroom (celery) soup
1 ½ cup sharp cheddar cheese
Add broccoli, cream of soup, chopped onion, garlic, basil, and thyme. Slow cook for 2-3 hours. Add cheddar cheese and cook additional 30 minutes. A traditional favorite!
Baked Beans
1 pound dried navy beans
6 bacon strips
1 onion
½ cup brown sugar
½ cup molasses
¼ cup sugar
1 tsp. Dijon mustard
1 tsp of salt and pepper
Rinse and drain beans in cold water. Place in slow cooker, add 4 cups water, and cover. Let sit overnight. Drain beans and rinse again. Return beans back to cooker and add bacon. In small bowl, mix chopped onion, both sugars, molasses, mustard, salt, and pepper. Stir to combine. Cover and cook on low for 10-12 hours. This recipe takes a while to cook, but it is worth every minute!
Decadent Desserts
Apple Cobbler
2 cans apple pie filling (Or make with fresh apples too, just pre-sauté on stove)
1 box yellow cake mix
½ tsp. cinnamon
¼ tsp. nutmeg
6 tbsp butter slightly melted
Pour all ingredients into crockpot. Mix well. Cover and cook on low for 4-6 hours. Serve warm with ice cream! Yum!
Chocolate Melted Cake
Brownie Mix
2 eggs
½ cup vegetable oil
1 ¾ oz. chocolate pudding mix
2 cups milk
Spray the bottom of the crockpot with non-stick spray. Prepare browning mix as directed on box and pour in cooker. Whisk the pudding and milk and carefully pour on top of the brownie mix. Cover and cook on high for 2 hours. Look around the edges and see if they are dry and done; then you will know it is ready. You don't want to overcook it because it is supposed to be "melty" and "gooey" in the center. Serve warm! This is a chocolate lover's dream!
Other Fall Crockpot Favorites
Apple Butter
8-10 apples, peeled, cored, and cut into small pieces
1 tsp of cinnamon, nutmeg and allspice
¼ cup sugar
Mix all together and cook on low heat for 8-10 hours. Stir every three hours or so. When gets to be a hazelnut brown, it is just about ready. Use an immersion blender to make it as smooth as you would like. Pour in jars and refrigerate after they cool for about an hour. This makes a yummy spread for toast or biscuits. They also make great gifts! You will just need to look into how to prep them for canning.
Wassil
32 oz. Apple Juice
32 oz. Orange Juice (only use half)
1 tsp of cinnamon, nutmeg and allspice
Cut up apples and oranges and cinnamon sticks
Throw all of the ingredients in cooker and stir to mix. Simmer on low, and it will be ready within a few hours. By then, the house will start smelling divine, so it also acts as a fall potpourri, too. This is my favorite drink this time of year!
Snack Mix
9 cups Chex cereal (I usually mix us rice, corn, and wheat—about 3 cups of each, but you can use all one kind of cereal as well)
2 cups pretzels
1 cup Cheerios
1 cup peanuts
1/3 cup melted butter
1 tbsp. seasoned salt
¼ cup Worcestershire sauce
Add Cereals, pretzels, Cheerios, and peanuts in cooker. In small bowl, whisk the melted butter, salt, and Worcestershire sauce until combined. Drizzle over cereal mix. Cover and cook for 3 hours, stirring every hour. Then spread out on waxed paper to cool and let dry. Serve once cool and store the rest. Use within 3 weeks. Who doesn't like a good snack? This recipe is a win for everyone!
Well, there you have it. Some yummy, cozy and comforting recipes to warm your heart and fill your belly.
May God's grace shine upon you and your family as you enter this new season.
"As long as the earth endures, seedtime and harvest, cold and heat, summer and winter, day and night will never cease." Genesis 8:22
*Recipes come from family and friends. Others come from Taste of Home or Delish.com
Photo Credit: ©Getty Images/Lordn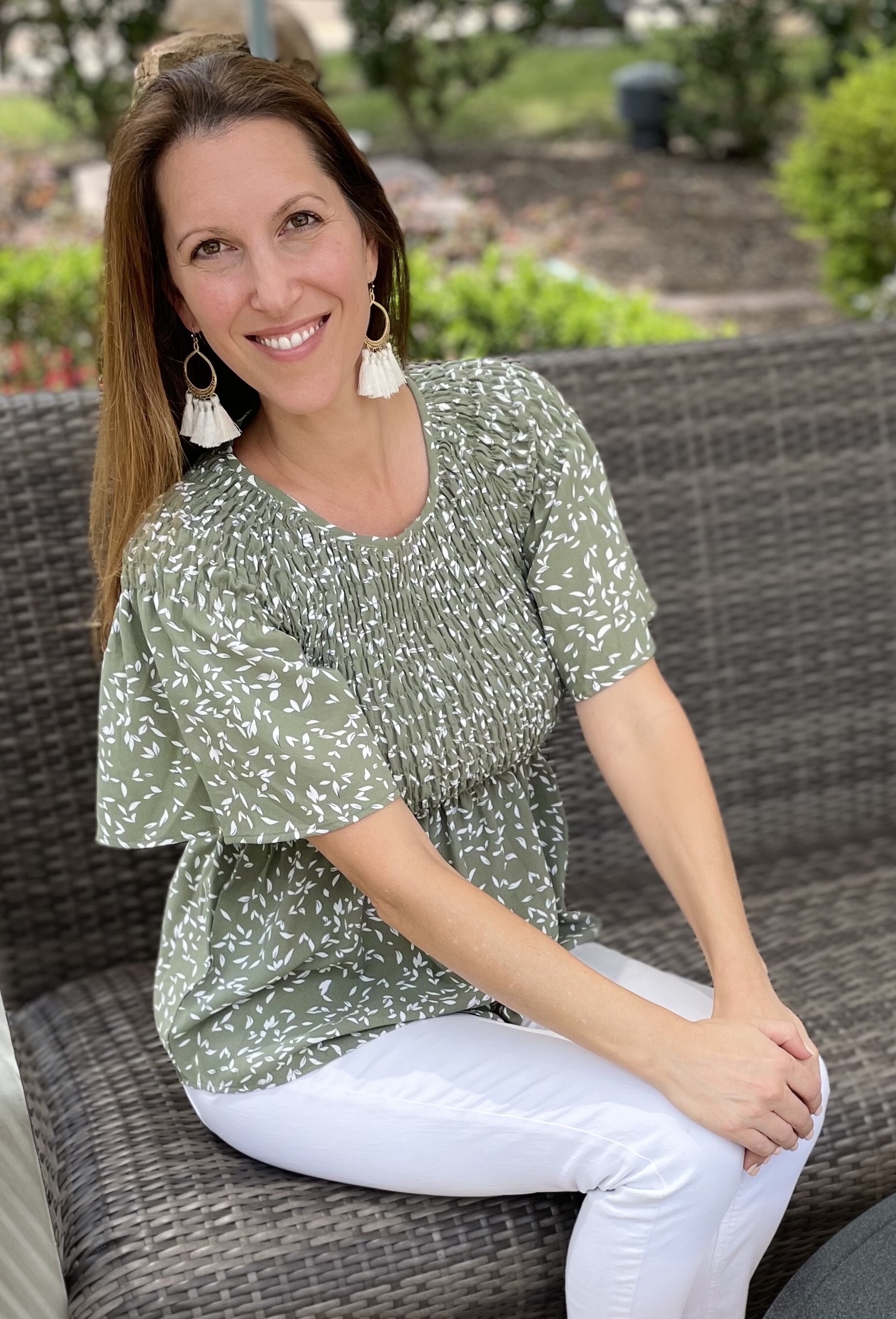 Alicia Searl is a devotional author, blogger, and speaker that is passionate about pouring out her heart and pointing ladies of all ages back to Jesus. She has an education background and master's in literacy. Her favorite people call her Mom, which is why much of her time is spent cheering them on at a softball game or dance class. She is married to her heartthrob (a tall, spiky-haired blond) who can whip up a mean latte. She sips that goodness while writing her heart on a page while her puppy licks her feet. Visit her website at aliciasearl.com and connect with her on Instagram and Facebook.
---
---