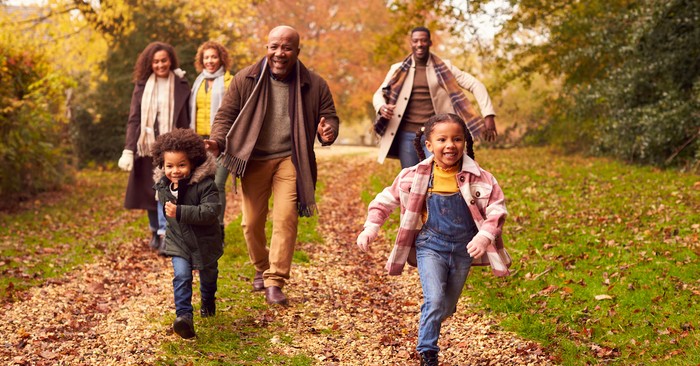 While spring, summer, and winter have their rightful place, and each holds its own beautiful treasures, something about fall calls for us to cozy up, settle in, and simply savor the simple things. Not only that, but it sure has a sweet way of extending us an invitation to see God's beauty on display, gently awaiting us to rejoice and delight in it all!
I don't know about you, but this time of year gives me "all the feels!" Autumn is upon us, and I can't wait! It sweeps in with hope, promise, excitement, and the comfort of all things cozy. The anticipation of warmer hues, glorious smells, and the sight of pumpkins adorning every porch and walkway just does something to my soul. Do you feel me?
While spring, summer, and winter have their rightful place, and each holds its own beautiful treasures, something about fall calls for us to cozy up, settle in, and simply savor the simple things. Not only that, but it sure has a sweet way of extending us an invitation to see God's beauty on display, gently awaiting us to rejoice and delight in it all! For those of you who are blessed to live in the mountains with all those breathtaking autumn views, can I get an amen?!
So, with that being said, are you ready to truly enjoy all this season has to offer? Are you eagerly awaiting the moment to drape the mantle with fall foliage (if you haven't already – ha!) and fill up the September and October calendar with pumpkin patches, harvest festivals, and apple picking, all while soaking in God's rich goodness? Well then, grab that cute pumpkin mug and fill it up with apple cider (or the like), move those flannel shirts back up to the front of your closet, and get ready to pull down all that fall décor from the attic because we are about to snuggle into the cozy side of autumn. Yay!
Bring On the Comfort Food and Divine Drinks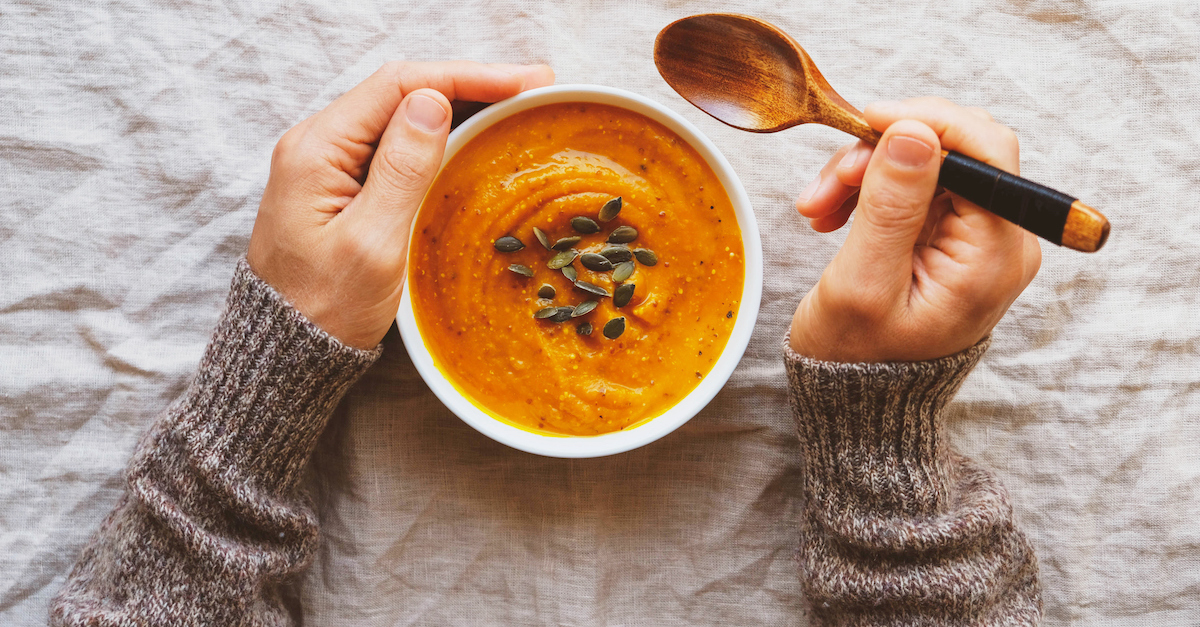 Photo credit: ©GettyImages/PippiLongstocking
Soups, Stews, and Casseroles – oh my! The comforting foods and delicious drinks that come wafting in with this season are divine. I can practically smell it already! In all honesty, as soon as summer waves its last goodbye and the kids start going back to school, I begin looking forward to prepping fall meals and await the nights to sip on cocoa with mini marshmallows next to a fire pit or cozy fireplace. Aww, bliss.
Do you have a favorite fall go-to recipe or drink that warms you from the inside, maybe triggering special memories? Well, get ready, because it's about that time again! If you need some new ways to cultivate a cozy feel with food this fall, try some of these activities:
-Do a campfire cookout in the backyard.
-Make apple or pumpkin butter.
-Treat yourself to a special seasonal drink.
-Hit up the farmer's market for local seasonal finds.
-Lay a blanket in the living room and eat by the fireplace.
-Create a fall charcuterie tray with figs, apples, cranberries, pecans, cheese, and savory crackers.
Enjoy All the Sights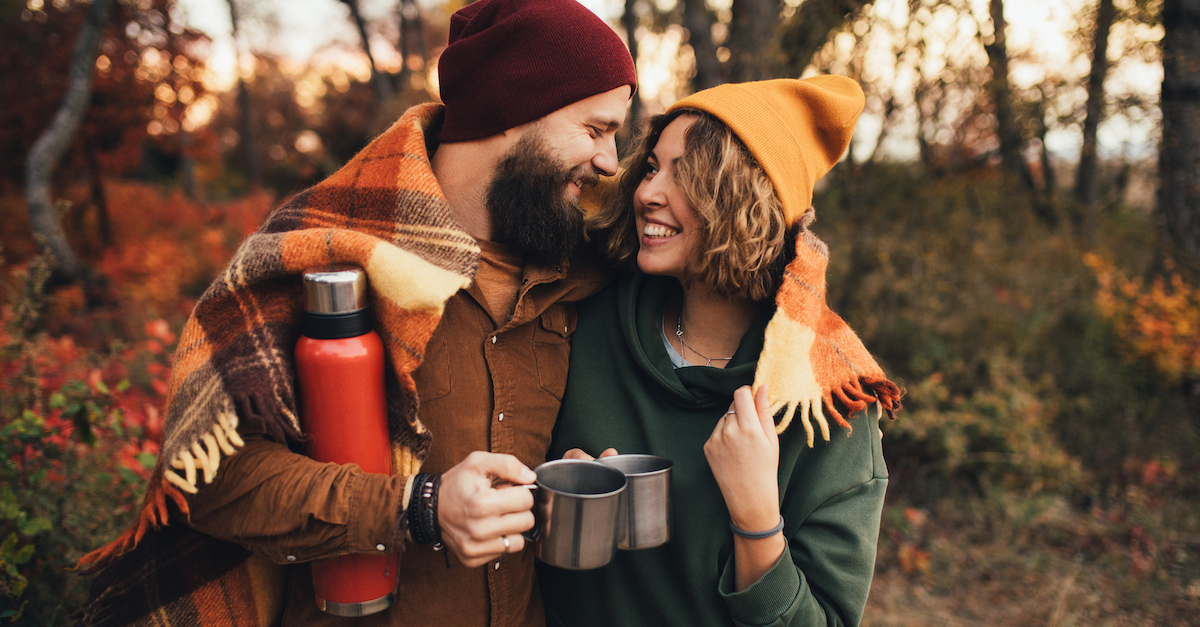 Photo credit: ©GettyImages/Polina Lebed
Pumpkin patches and apple picking may be something you and your family truly look forward to each year, but as much fun as they can be, they can also spur on a bit of stress. Trudging around a muddy patch with a tiny tot who is having a meltdown or climbing on a hayride with a teen who is groaning with a bad attitude isn't fun for anyone. Ugh. So, hear me out on this. While creating those memories as a family is fun, try to build in a little time to experience some fall sights solo. You could also go with a friend or your handsome hubby, but go sans kids. Why? Well, because when we are so busy rushing from one event to the next, ensuring everyone is having a good time, it can so easily steal away our own peace; in the end, we sometimes forget to enjoy ourselves.
So, here are a few fall activities you can add to your bucket list (with and without your precious darlings) so you can truly breathe in all in and enjoy the sights, smells, and "feels of fall."
-Go for a long walk or hike.
-Jump in a pile of leaves.
-Get lost in a corn maze.
-Paint your nails a fun fall color.
-Sit silently by a firepit, fill the nip in the air, and stare at those tantalizing flames.
-Snag your favorite seasonal drink at a local coffee shop and stay for a while.
Dawn Those Sweaters, Scarves, and Boots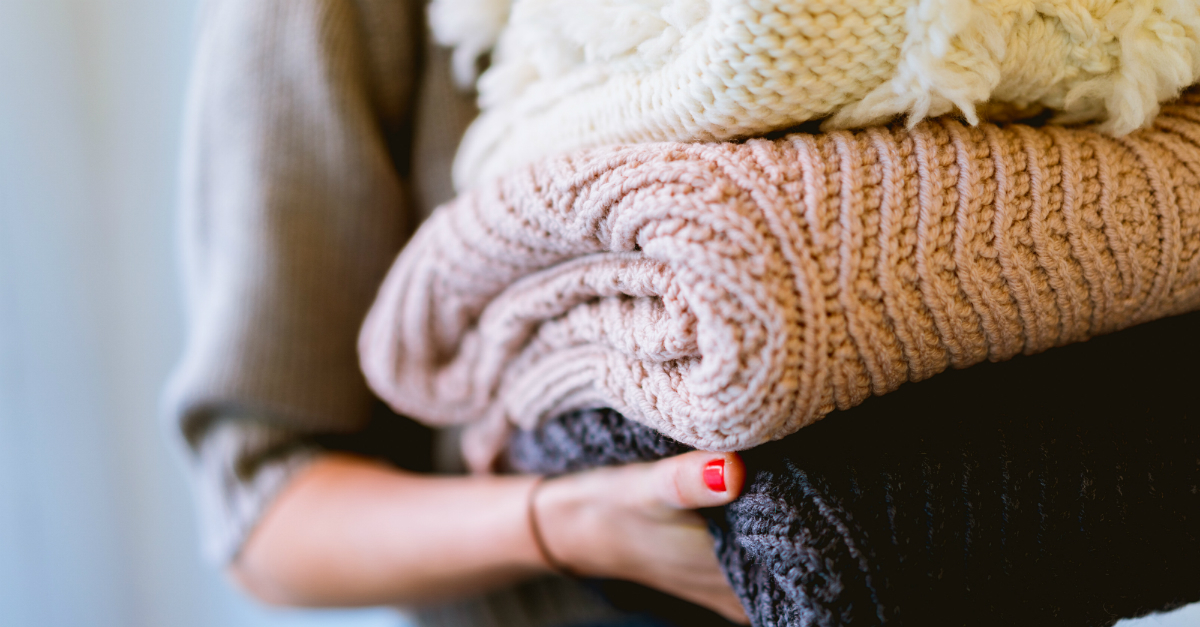 Photo credit: Unsplash/Dan Gold
I must admit that as soon as the weather cools down here in Texas, getting below 80 at least, the sweaters, scarves, flannels, and boots come out. It's a fun mix-up to the regular running shorts I wear most days. And no, I don't even run! But all laughs aside (sort of), gearing up for the fall wardrobe gets me a little giddy. It's full of patterns and can be so versatile. Now, with all the faith-based apparel with cute slogans like "Fall for Jesus" or "Pumpkin Spice and Jesus Christ," what's not to love! Those charming tees and sweatshirts can easily be thrown on with some comfy jeans and a pair of sneakers.
If you need a little help in this area, you are not alone. The older I get, the more willing I am to stay in pajamas all day, even boldly venturing out in them to run errands. But, my three daughters often keep me in check, calling out all about my fashion faux pas. So, due to their wise and trendy fashion sense, I feel obligated to share some of them with you. Here is my take for this 2023 fall line-up:
-Red is in! Match it with jeans and a scarf, and you're good to go. Or, if you have red pants, throw on a black top with a festive, colorful necklace.
-Sweater dresses are back and cuter than ever. Add boots and a chunky belt, throw your hair in a messy bun, and you'll be ready for date night.
-Fuzzy jackets, purses, shoes, and even hats are in right now.
-Pretty flowy and sheer-sleeved maxi dresses are also in and ever so classic.
-Olive greens, yellows, and reds seem to be the trending colors at the moment.
-As for the guys, I am not sure of the trending styles, but you can't go wrong with flannel. Am I right?
Grace Your Space with Fall Décor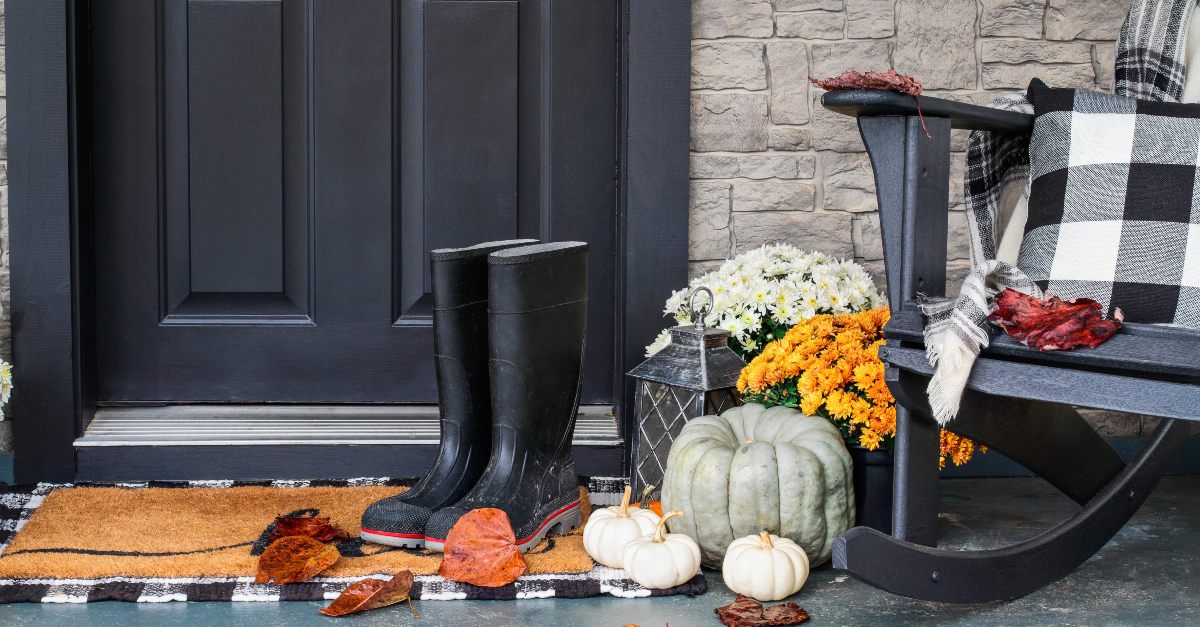 Photo Credit: ©iStock/Getty Images Plus/ StephanieFrey
Decorating for fall has got to be my absolute favorite part of fall, and something I truly look forward to come September 1st. It brings so much joy sifting through all the pumpkins, scarecrows, and adorable crafts my girls have made over the years. Whelp! It also stirs up so many memories as my mom, and I used to switch décor pieces every so often just for fresh and new ways to spruce up our homes. So, going through those boxes now that my mom is no longer here will most likely trigger some tears.
But, while my neighbor already has her precious pumpkins lining her driveway, and I smile just looking at them, I can't seem to get enough courage to brave the Texas heat wave that has lingered here since June. Y'all, it is so hot! That being said, my pumpkins and scarecrows may wait a bit, but as soon as the first cool spell blows in, I will be climbing into the attic, hauling it all down.
So, once you are ready to transform your home, or you are ready now, here are a few ways to spruce it up and make it simply cozy.
-Bring out the blankets. Put them in a cute woven basket by your fireplace to have on standby for those cooler nights—cozy and useful décor.
-Add festive throw pillows to couches and chairs.
-Bring in a warm glow and soft scent with candles.
-Add fall leave garland to mantles, staircases, or table tops.
-Swap out your bedding for cozier duvets or thinker blankets.
-Be sure to display your children's festive artwork.
Curl Up with a Good Book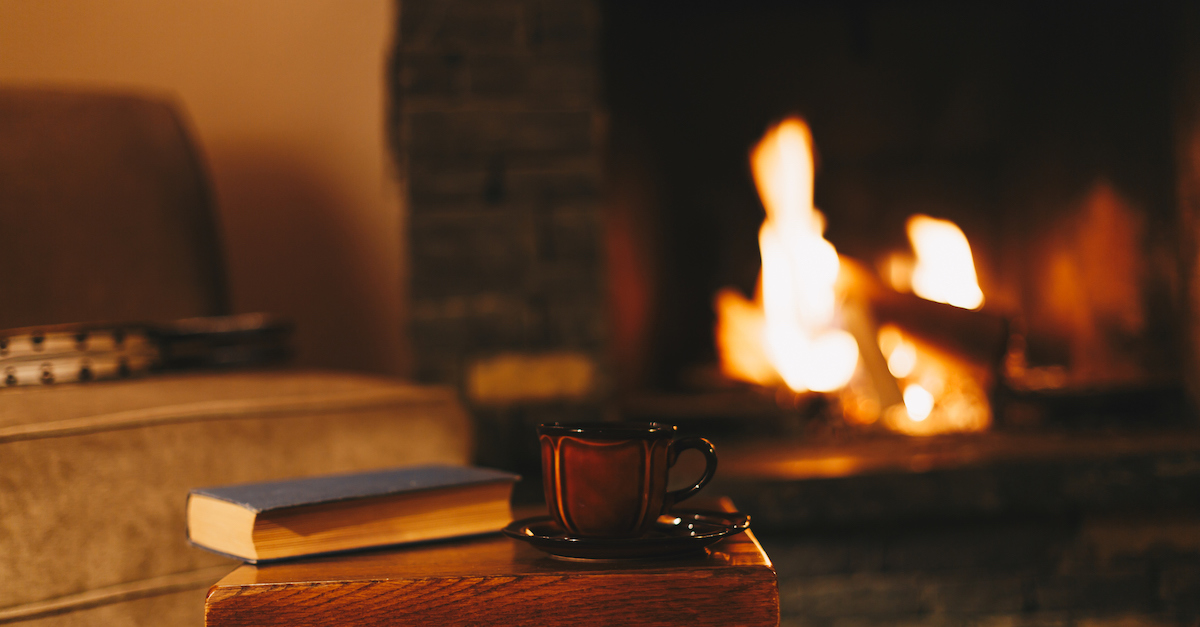 Photo credit: ©GettyImages/OlhaSydorenko/EyeEm
Nothing is sweeter than curling up with a good book next to an inviting fireplace and wiggling your toes in fat, fluffy socks. Ahhh. Yep, that's nice. Oh, how I look forward to a few evenings when the kids are all snuggled into their beds, and my hubby and I can sit next to each other, both sporting our reading glasses, diving into the pages of our own little world. There is something about the fall that coaxes, "cozy up with a good book."
So, are you in need of a few good reads this fall? Check out some of the titles below:
Where the Road Bends by Rachel Fordham is an emotional and enchanting story of hope and redemption.
What I Like About Us by Elizabeth Trent is a fictional romance debuting this October. Trent writes sweet, clean, faith-based romance novels. Not only is she a great writer, but she is also a dear friend.
Devotions for Fall by Thomas Nelson makes a great companion this time of year, and these devotions will open your heart to be full of gratitude and thankfulness.
Rooted in Wonder by Eryn Lynum is a beautiful family read. Help your children grow and connect with God; this book provides practical tips to build a rock-solid faith.
Unplanned by Alana Terry is the first of a series of Christian suspense novels. While I have not dove into them, a good friend who is an avid reader has read and loves them all.
Well, my dear friend, there you have it, just a few ways to cozy up and enjoy this glowing autumn season. There is so much to relish in as the year winds down, so I hope you take a moment (or two) to savor it and soak it all up!
Photo credit: ©GettyImages/monkeybusinessimages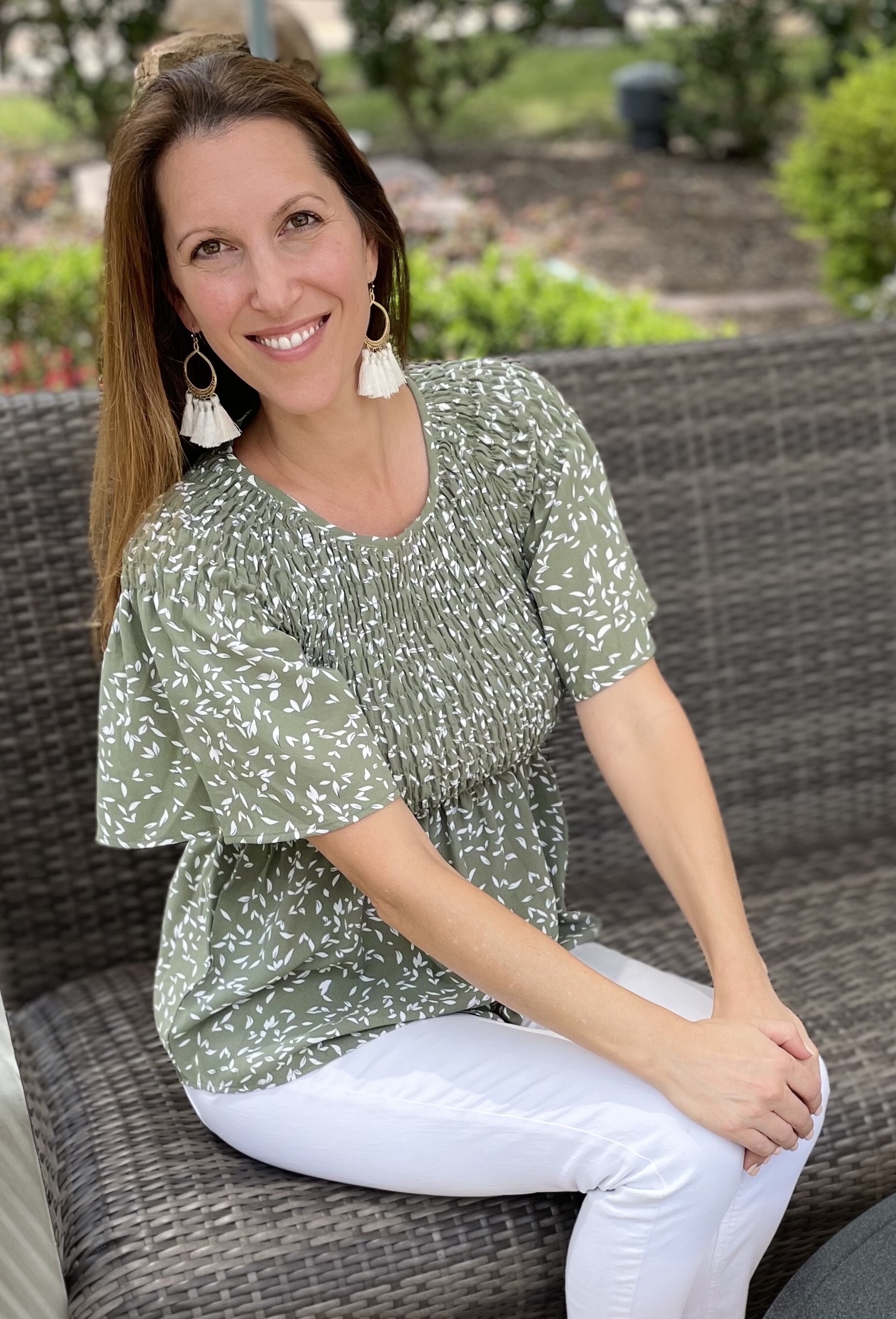 Alicia Searl is a devotional author, blogger, and speaker that is passionate about pouring out her heart and pointing ladies of all ages back to Jesus. She has an education background and master's in literacy. Her favorite people call her Mom, which is why much of her time is spent cheering them on at a softball game or dance class. She is married to her heartthrob (a tall, spiky-haired blond) who can whip up a mean latte. She sips that goodness while writing her heart on a page while her puppy licks her feet. Visit her website at aliciasearl.com and connect with her on Instagram and Facebook.
Related podcast:
The views and opinions expressed in this podcast are those of the speakers and do not necessarily reflect the views or positions of Salem Web Network and Salem Media Group.
Related links:
15 Beautiful Verses for the Fall Season
How to Savor the Fall Season
6 Cozy Reads for Fall
PLUS links:
5 Cost-Effect Fall Activities
Your Guide to Getting the Most Out of Fall
How to Deal with Grief This Autumn Season
---
---