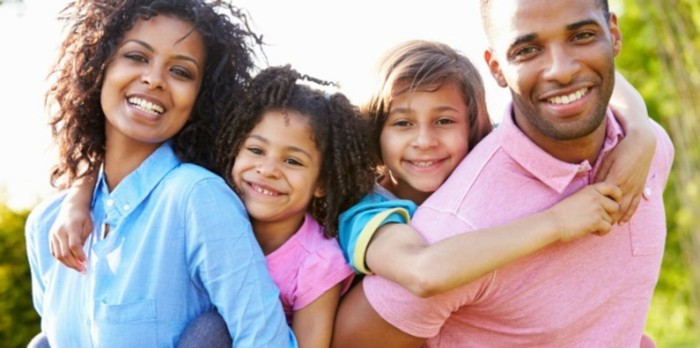 Already feeling overwhelmed by your fall schedule? Here are 9 ways to find rest, not stress, this busy season.
School has started and parents have been deployed into the battlefield of life.
Like the gunshot fired at the start of a runner's sprint, after-school fall activities have begun: soccer practice, music lessons, and homework. Not only are we juggling chauffeuring duties, we have to be tutors, counselors, chaplains to address the drama of playground politics, dreaded math homework, and a schedule that kids would love to throw out the window.
In addition, church small groups are starting and if you've signed up to volunteer for any ministries, white space on the calendar is disappearing.
In the midst of all this stress and activity, how can we slow down to find rest?
The answer may surprise you.
Here are 9 tips to find rest this busy season:
1) Accept that it's a stressful time.
Accept that fall is a time of stressful changes. Give yourself, your spouse and children permission to weather this transition phase by offering grace – which means accepting there will be imperfect moments.
Jesus accepts us as we are when we're stressed out, instead of telling us fix ourselves and get over it. He says,
"Come to me, you who are weary and heavy laden. And I will give your rest." (Matt 11:28)
Let's do the same. Let's accept each other with understanding, rather than adding more pressure or harsh words to perform and get back on task.
2) Listen and comfort, don't fix. 
When stressed, we tend to go into problem solving mode right away, but what our children and spouses really need is comfort for the soul.
Listen and give the gift of listening and comfort. What is the love language of your husband, wife or children? What would feel comforting to them? Is it an act of service, words of affirmation, touch, quality time, a thoughtful gift?  
When you respond with listening and comfort first, problem solving will be gentler, kinder and more conversational. Less stressful and more restful for everyone.
3) Say yes to snack-sized rest.

Feed your soul with "snack portions" of rest. Refresh your soul by doing things you enjoy. When you see a 15-30 minute white space on your calendar pop up, take a walk, play some music, make a cup of coffee, tinker around or read a few pages of a book.
The To-Do List never gets done anyway. It keeps growing like a bottomless pit. Instead of doing email, rushing to squeeze in another chore, or checking another box of your To-Do List out of guilt or fear, say yes to you.
Replenish your soul. We can't give what we don't have.
"God comforts us in all our troubles, so that we can comfort those with the comfort we ourselves receive from God." 2 Cor 1:4
4) Help your family to say yes to snack-sized rest.

Encourage them to take time to rest doing what they enjoy, even if it's just 15 minutes rather than giving them another chore or reminding them to hurry and be more efficient or productive.
Give their souls a snack-sized rest. We ought to prioritize soul health as much as academic or physical fitness.
5) Hug your honey.
Feed the soul of your marriage with physical and emotional affection. Share a conversation, a cup of coffee or a space on the couch next to you.
It's not time efficient to take hug breaks, but the soul needs touch.
Let's create a warm soul space with our spouses, not just logistical battle plans to run a household.
"For the love of Christ compels us." 2 Cor. 5:14
6) Hug your children.
Our children long to be loved, not just ordered around like soldiers or functioning like robots. Imprint love on the hearts, because obedience comes out of a heart softened by love.
"My Father will love them, and we will come to them and make our home with them."Jn 14:23
7) Feed your children with loving, soul-filling words.
As children who are suddenly thrown into the complications of new social and academic demands, they hunger for soul words: I love you. I understand. I'm here for you. We'll get through it.
Let's not leave our children soul-hungry. Let's feed them with soul words.
"Kind words are like honey--sweet to the soul and healthy for the body." Prov.16:24
8) Tell your children your stories.
When your children struggle with change, tell them a story about how you struggled with it as the younger you.
Kids love hearing mom and dad are just like them.
They rest in the reassurance and safety of your support and friendship. Stories help relieve pressure during challenging changes.
9) Say "No." Protect your weekends.
Since weekdays are filled with so much structure, keep your weekends as loose as possible. Say no, so you can say yes to downtime, relaxing with a "home" day or enjoying nature outdoors or just bum around the house together.
"Above all else, guard your heart, for everything you do flows from it." Prov. 4:23
Your family is God's bright light in the world of your school, your neighborhood and your community, reflecting God's image: his love, creativity, gentleness, kindness, patience, joy, and peace.
These cannot be nurtured apart from rest.
How can we be his light if we're too exhausted and stressed out?
Jesus is our best example. Scriptures say Jesus often withdrew from the crowds, even when their needs were legitimate. The sick were flocking to him, asking for his help.
But Jesus withdrew because He valued his soul and nurturing his body and his spirit with His Father more. Resting with a kind and loving Daddy.
Let's follow Jesus' example. Let's do the same with our families. Let's rest.
"But Jesus Himself would [often] slip away to the wilderness and pray." Luke 5:16

Bonnie Gray is the author of Finding Spiritual Whitespace: Awakening Your Soul to Rest. For more encouragement, grab a copy of her new book or visit her at FaithBarista.com, where Bonnie serves up shots of faith for the everyday Grind.
---
---