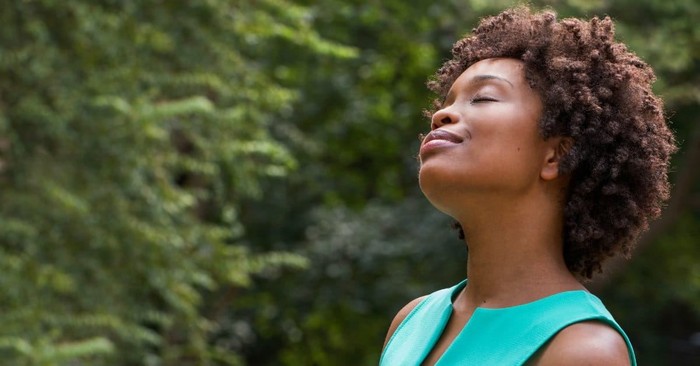 Are you worn out, stressed out, and burned out? If so, you're not alone. According to Barna research, "Eight in 10 moms (80%) feel overwhelmed by stress (compared to 72% among all women), and seven out of 10 (70%) say they do not get enough rest."Those are grim statistics. Chronic stress can damage your physical health, mental health, family and peer relationships, and even financial well-being. Our shoulders simply aren't broad enough to carry the stressors of life; however, the good news is that God never intended for us to do so! One of the first institutions Father God created was that of "sabbath" rest. On the seventh day of creation, He rested from all of His labor—and He commanded that we should do the same thing. He called that rest day "the sabbath day."I grew up in a religious tradition that held strict rules about sabbath rest. Here's how I'm unlearning some of those rules and learning how to rest in Christ.

Photo Credit: ©Thinkstock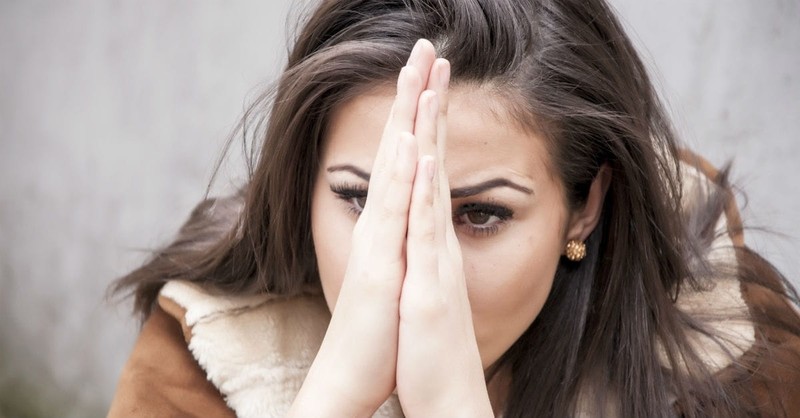 Sabbath in the Old Testament vs. the New Testament
When I was growing up, we were not allowed to work, listen to secular music, discuss secular topics, or do business of any kind on the "Sabbath day." Our activities had to be hushed, calm, and laid-back in order to be considered "sabbath-appropriate."
When I became an adult, I began to question these rules. Desiring to know God's will on the matter, I began studying what the Bible says about sabbath rest. When I studied, I found that the sabbath rules and regulations prescribed in the Mosaic Law pointed to Christ. When Christ came, He became our Sabbath Rest personified. Now, in Christ, we can rest at all times.
After I learned that Christ is our rest, I felt free to abandon the strict rules and regulations that had governed my observance of the sabbath.
I did a complete 180-degree turn and filled that seventh day—the day on which I used to rest and relax—with fun activities. I abandoned the sabbath completely. Over time, however,
I came to understand that I had taken my freedom too far. I had abandoned the rules and regulations, but I had also abandoned the principle of rest.
It has taken me a long time to work through the dichotomy of legalistic sabbath-keeping versus purposeful rest. Twelve years later, I am just now finding a balance that is Christ-honoring and Christ-focused, rather than the legalism I used to know.
Do you desire to incorporate sabbath rest in your schedule, so you can feel more refreshed?
If so, here are seven tips that will help you strike a godly balance as well:
Photo credit: ©Thinkstock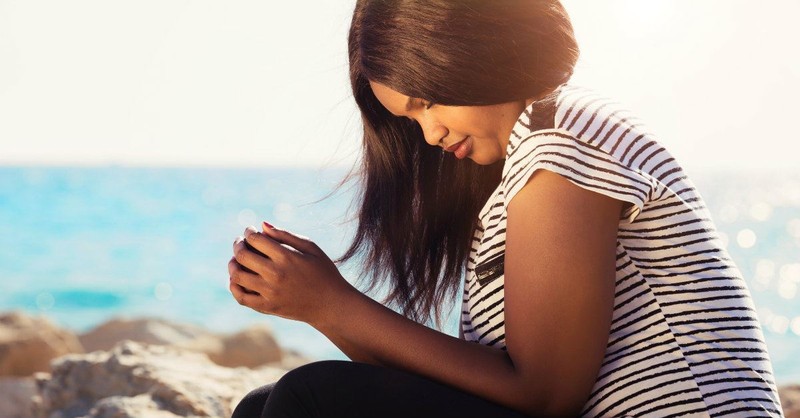 1. Start Your Day Off Right by Spending Time with the Lord FIRST.
In Matthew 6:33, Jesus told us to seek God's Kingdom and righteousness first. When we do, Father God will give us everything we need—including rest.
That's why Jesus said:
"Come to Me, all you who labor and are heavy laden, and I will give you rest. Take My yoke upon you and learn from Me, for I am gentle and lowly in heart, and you will find rest for your souls. For My yoke is easy and My burden is light" (Matthew 11:28-30).
Are you tired and stressed out? Set aside a few minutes each morning to spend alone with the Lord in private prayer and Bible study. Even fifteen minutes with Him can do wonders. He will always keep His promise to refresh your soul if you'll seek Him first.
Photo credit: ©Thinkstock/B-C-Designs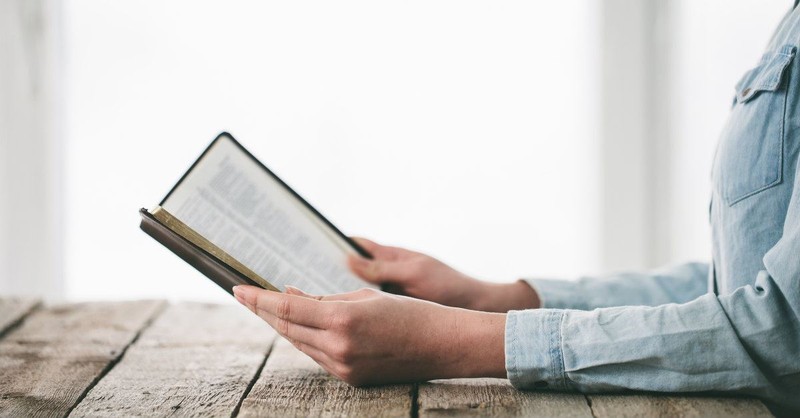 2. Infuse Your Day with Quiet Moments.
Throughout your day, find quiet moments during which you can rest your soul. For example:
Slip away from your office at lunch for some alone time. Visit a park or sit in a cozy corner of your favorite coffee shop. Take your Bible, a relaxing book, your journal, your favorite hand-sewing project, or anything else that helps you relax.
Turn the radio off while you're driving your car so your ears can rest from the noise of life. Use that time to pray, thank God for His blessings, or even to think about nothing important.
Take a longer-than-usual shower if you're stressed out.
Finding a quiet moment here and there can help you relax and recharge. You'll handle even the most stressful days better if you allow yourself space to breathe deeply and regroup throughout your day.
Photo credit: ©Thinkstock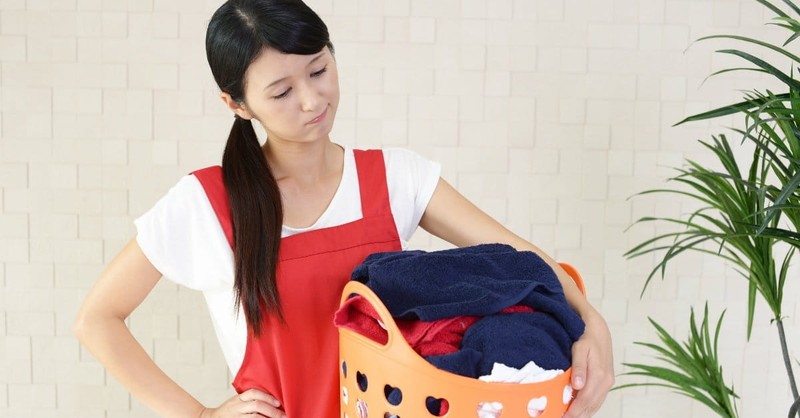 3. Minimize Your Belongings and De-clutter Your Home.
When I have clutter scattered around my bedroom, I feel uneasy and out of sorts; however, when I get rid of the mess, I feel a peace and calm settle on my heart. My home becomes a haven—a "nest," if you will—instead of a stressor.
Do you have clutter around the house? For example:
Clothes that don't fit;
Books you don't read;
Movies you don't watch;
Toys your children no longer play with; or
Knick-knacks that add no lasting value to your life …
If so, consider getting rid of them. Sell them, give them away, or donate them to a local charity. If you open up some space in your physical surroundings, both your home and your life will feel more peaceful.
Photo credit: ©Thinkstock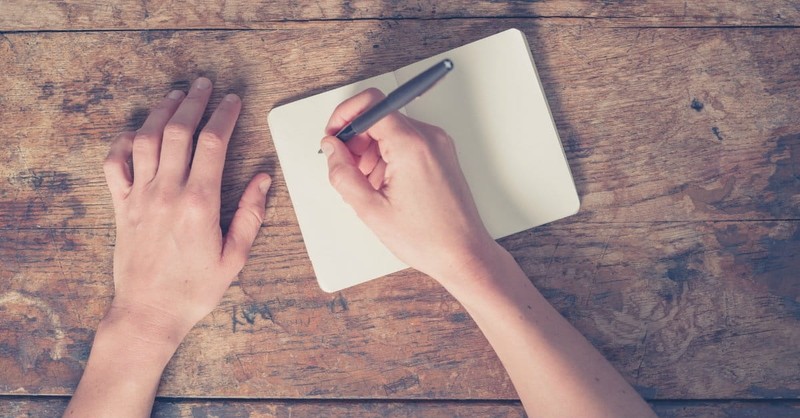 4. Make Fewer Commitments.
It's easy to fall into the trap of busyness. When it comes to setting our schedules, however, we need to ask ourselves if our values and priorities are being reflected in the way we spend our time.
Too often, the answer to that question is "no." We may value spiritual renewal, health, and family togetherness, but we often fill our schedules with activities that work against those priorities (instead of working toward them).
An easy way to nip busyness in the bud is simply to set boundaries for yourself. Instead of squeezing as many activities into your day as you can, consider only scheduling one thing per day—or, better yet, one or two "extra" things per week.
It may feel daunting when you start trimming your schedule, but it will be worth the effort. Remember that "no" is a perfectly acceptable answer, and stick with it!
Photo credit: ©Thinkstock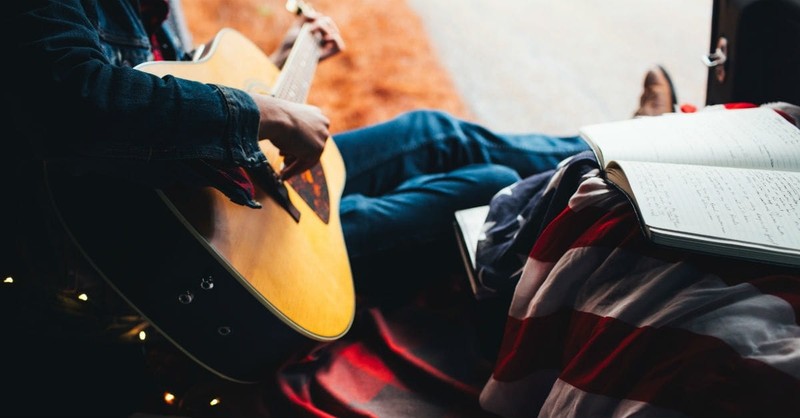 5. Invite God to Partner with You Creatively.
One way I have found to infuse my life with rest—even though I'm incredibly busy—is to add creativity to my week. My current project is making a quilt for my son. When I began working on this, I was surprised at how taking the time to be creative drew me closer to God. As I began sewing fabric pieces together, I was instantly drawn into prayer. As I prayed, I invited the Lord to help me make a beautiful quilt—but I didn't stop there. The longer I sewed, the more intense my prayers became. I was inspired to pray about every part of my life.
Why did I meet God in that way when I sat down to sew? I believe it's because God is a Creator, and He still loves to create. When I invited Him to co-labor with me in the creative process, He and I had an encounter that was powerful--and incredibly restful, relaxing, and rejuvenating.
Photo credit: Unsplash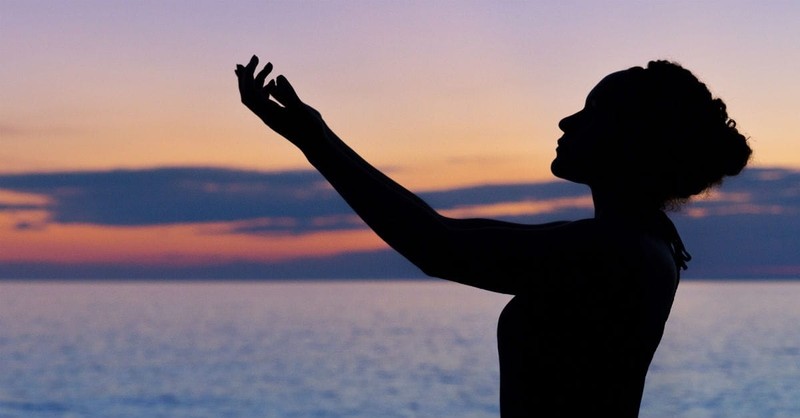 Finding Your Own Creative Outlet
As I have continued to work on this project, I've continued to be drawn into prayer, worship, thanksgiving, and intercession as He works in me and through me during the creative process. I finish these sewing sessions feeling like a new woman. I feel peaceful and calm; rested and relaxed. It's amazing!
How about you? Do you need rest? And if so, do you have any outlet for creativity in your life? This is certainly not the only way to rest, but it is a powerful one.
If you have not been giving the Lord a chance to co-labor with you in this way, consider doing so. Find a creative project that interests you, and invite the Lord to help you as you carry it out. You may be surprised when you sense His nearness in response to your invitation!
Photo credit: Unsplash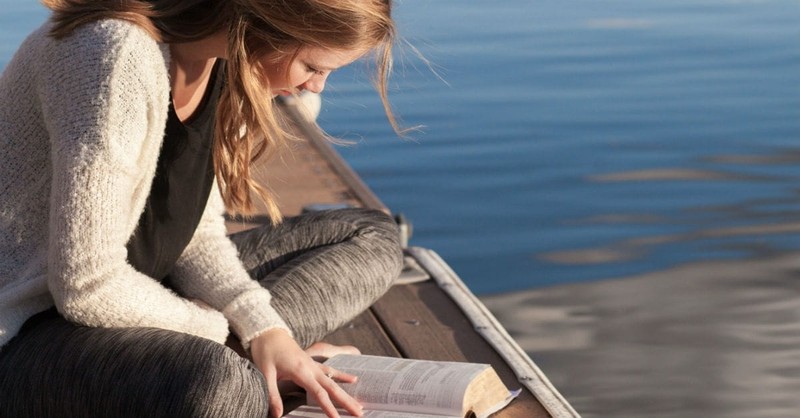 6. Study God's Command to Rest in Christ. Retrain Yourself to Trust Him instead of Worrying.
The first four chapters of Hebrews are very specific about God's desire for us to rest. These chapters tell us that God actually gets offended and angry at us when we refuse to rest in Him!
Why would our lack of rest offend God? I believe it's because failing to rest shows that we don't trust Him. We work ourselves to the bone because we're trying to accomplish things under our own power, rather than simply obeying His leading and relying on His grace.
If you've been worrying about any part of your life, I encourage you to study God's Word about rest:
Study Matthew 6:25-34, where Jesus commands us not to worry about tomorrow.
Study Hebrews 1-4, where God describes His rest and insists that we begin resting "today."
Memorize Philippians 4:6-7, which says: "Be anxious for nothing, but in everything by prayer and supplication, with thanksgiving, let your requests be made known to God; and the peace of God, which surpasses all understanding, will guard your hearts and minds through Christ Jesus."
After you really "get" God's Word about rest deep in your soul, train yourself to obey it. It takes practice, but you can do it! Praying about your worries and concerns, asking Father God to help with them, and leaving them at His feet while you rest in Him will do wonders for your soul.
Photo credit: Unsplash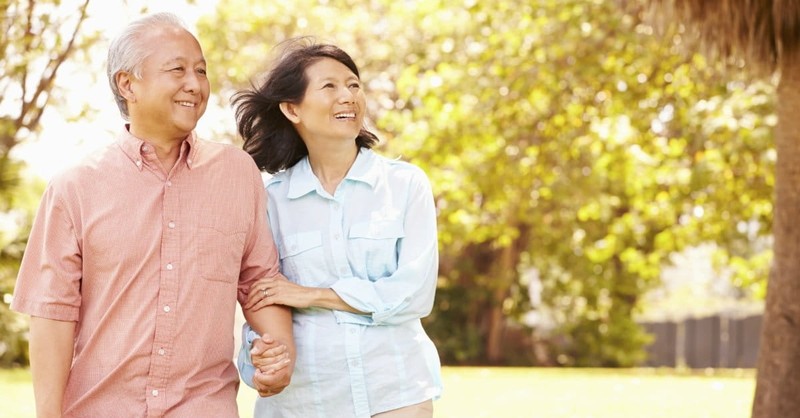 7. Block Off One Day a Week to Rest and Pray.
I don't observe legalistic rules and regulations for my rest periods anymore; however, my husband and I have begun to reclaim sabbath rest one day per week—a day to spend time together as a family, take it slow, and do something out of the ordinary.
Sometimes our "sabbath rest" has meant a trip to the science museum. Sometimes it has been going for a walk together. Other times, it has simply been time for pizza and a movie! The point isn't what we do; the point is simply margin. It's rest. It's setting boundaries that keep the world's frantic pace outside our family walls for a few hours, so we can recharge together.
And you know what? It works … and God always redeems the time.
Photo credit: ©Thinkstock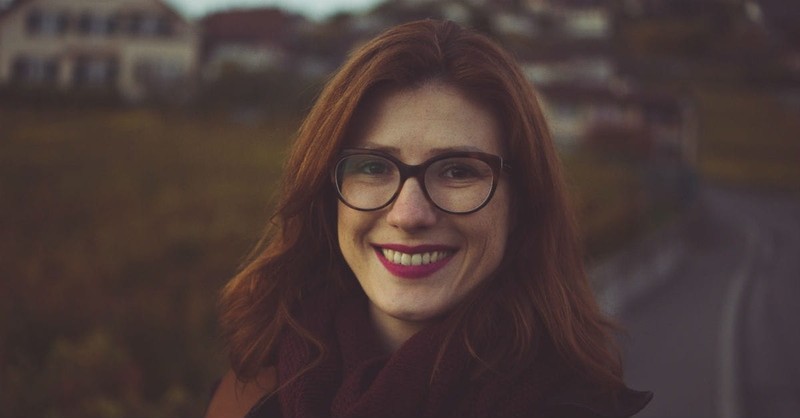 Sabbath Rest is Possible, Even in Today's Hectic Pace of Life
When we started setting aside one day to rest, I thought we'd be sunk. I couldn't see any way to get our household tasks done in six days; however, God has worked a miracle. What we couldn't do in seven days before, He is now helping us do in six days. As soon as we decided to obey Him and rest each week, He came up under us and made the impossible possible.
Are you worn out, burned out, and frazzled? I encourage you to consider setting aside one day out of seven for rest. Block off the time and purposefully take it slowly. The slow pace may go against the grain at first, but it will do your body and soul a world of good.
Sabbath rest isn't an antiquated concept. It's something we all need.
Despite our busy and stressful lives, none of us can survive or thrive without rest. If you're burned out and stressed out, draw a line in the sand. Begin to rest in the Lord and to implement these strategies for physical rest in your life. You'll be glad you did.
Jamie Rohrbaugh is an author, speaker, and Presence seeker whose heart is for the local church. Called to edify, encourage, and equip the Body of Christ, her passion is to see sons and daughters of all ages transformed by the love of Abba Father. Jamie blogs at FromHisPresence.com® about prayer, revival, and the manifest presence of God. She is the author of four books and of numerous articles around the web. Jamie is a grateful member of the Redbud Writers Guild. She and her husband live in Chattanooga, Tennessee, and together they have one cat. Follow her on Pinterest, Facebook, or Twitter.
Photo credit: Unsplash
Originally published Thursday, 18 October 2018.
---
---