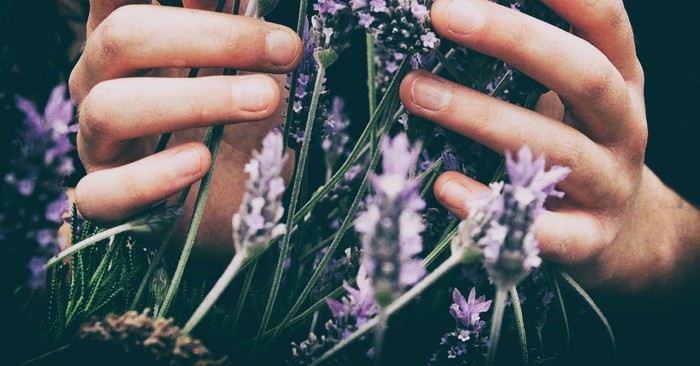 I'm going to assume that you are already stressed, and just ask: How are you coping with it?
Most American adults are stressed about something, according to the American Psychological Association's November 2017 State of Our Nation report. It investigated what Americans feel stressed about and found one thing in common:
"In 2017, a majority of adults (59 percent) said they consider this the lowest point in our nation's history that they can remember — a feeling that spans generations, including individuals who have lived through World War II and Vietnam, the Cuban Missile Crisis, the September 11 terrorist attacks, and high-profile mass shootings."
Whether or not you consider yourself in that majority, we could all use a little more peace in our lives, right? After a brutal winter of flu outbreaks, record-low temperatures, school shootings, and other painful reminders of the world's fallen state; I feel my heart begging for a break.
This early-spring season offers an opportunity to invest life into the earth and watch it yield something (hopefully) good and delicious. I'm talking about gardening.
Gardening is not guaranteed to solve all the world's problems or soothe all your pain. But there's something healing and holy about it that could change your perspective and increase your joy. Here are four reasons why gardening is great for stressed souls as well as some practical help to get you started.
Photo Credit: Unsplash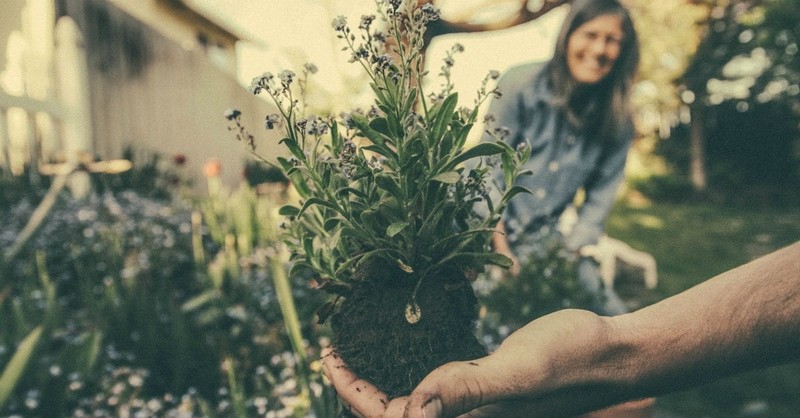 1. Gardening people are happy people.
Daily Mail reported that people who garden are less likely to show indications of unhappiness or depression.

"More than 90% of gardeners think it improves their mood, according to a survey for Gardeners' World magazine. The poll of 1,500 adults in the United Kingdom found that 80% of gardeners feel satisfied with their lives compared with 67% of non-gardeners."

"Part of it comes from nurturing something, but also a natural optimism that no matter how bad the weather, there's always next year," Gardeners' World editor, Lucy Hall, told Daily Mail.
"Better than any argument is to rise at dawn and pick dew-wet red berries in a cup," Wendell Berry, an American novelist, said.
Beyond anecdotal evidence, there's also some science in why gardening is good for you. Typically, gardening gets you outside, exposing you to the sunlight's Vitamin D, which has been found to keep your serotonin levels up and depression away. 
Photo Credit: Unsplash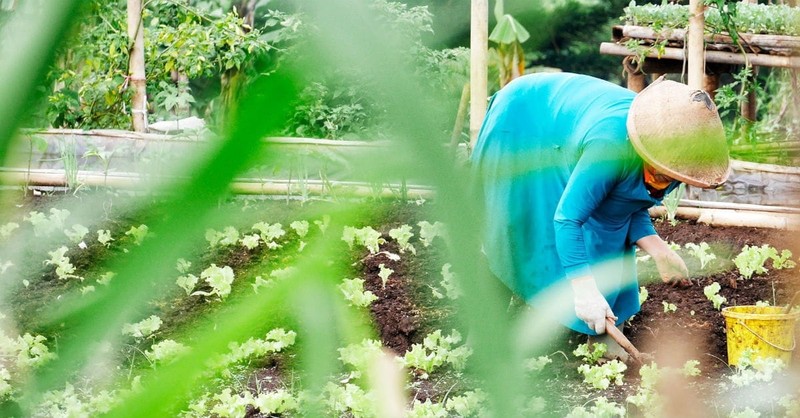 2. Gardening people (eventually) become patient people.
Brook Smith recognizes the connection between sowing spiritual and physical seeds in her article, "Sowing the Seed." She wrote this about the sense of purpose and patience that gardeners naturally develop as they care for their plants:
 
"Growing requires hard work, time, tears, determination and a trust that even on those days when you can't see anything happening, there are changes being made in unseen places, much like when God is growing and shaping us in difficult seasons."

Gardeners become patient in those mornings when they walk out to check on their herbs and vegetables, but all they see is a carefully sectioned-off patch of dirt. Faithfully, they water it anyway and hope that something is happening beneath the surface that they just can't see yet.

"When you experience times in life where you can't see God's plan at all, when nothing makes sense, when the pain is so raw that every day is a battle; you just want to give up. But we can't – we can't give up because God promised us that when we are in Him, then every ending means there's a new beginning on its way. Every season of sorrow will be followed by a harvest of joy," Smith wrote.

"Those who sow with tears will reap with songs of joy," Psalm 126:5.
Photo Credit: Unsplash
3. Gardening people celebrate the little things.
The time between planting a seed and enjoying any amount of above-ground growth depends on what type of plant you choose to grow.  But however long your plant needs below ground, it will feel like forever.

"That harvest won't blossom overnight – God will do it in His time. Before a flower blooms, there is so much activity taking place underneath the soil, and while we can't see what God is doing through our seasons of confusion and sorrow, we have to trust that He is working out a new beginning that is more than we can imagine.  How beautiful that joy will be when it appears."

"Now to Him who is able to do immeasurably more than all we ask or imagine, according to His power that is at work within us," Ephesians 3:20.

Even while your patience is developed, as mentioned above, the anticipation involved with gardening is so exciting.

"One of the most delightful things about a garden is the anticipation it provides," W.E. Johns, a 20th century British writer, said. 

One morning will be unlike all the other mornings as you walk outside to care for your garden, and you see a tiny bit of green right where you've been watering all this time. When that day finally comes, celebrate the sprout – celebrate the little things.
Photo Credit: Unsplash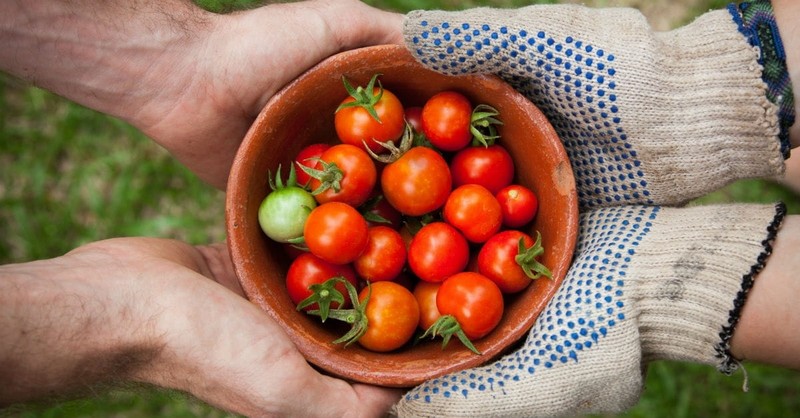 4. Gardening was God's idea for people.
"God blessed them and said to them, 'Be fruitful and increase in number; fill the earth and subdue it…Then God said, 'I give you every seed-bearing plant on the face of the whole earth and every tree that has fruit with seed in it. They will be yours for food," Genesis 1: 28-29.

God gave people the good gift of work, and a major part of that was gardening. Before the fall of man, work and gardening were not as challenging and grueling as they are prone to be now. Hannah Anderson said this in her article, "Is Work a Part of the Curse of the Fall of Man?"

"It is difficult; it is backbreaking, but the idea of working is a fundamental attribute of God's nature."

If working is so ingrained in God's nature, then it wouldn't be a stretch to say that gardening is a way we bear the image of God.

The idea of planting and harvesting is entirely earthly, but it's so similar to the way the gospel works. Jesus often used this earthly example to teach heavenly concepts in his parables, like in Matthew 13:1-12.
Photo Credit: Unsplash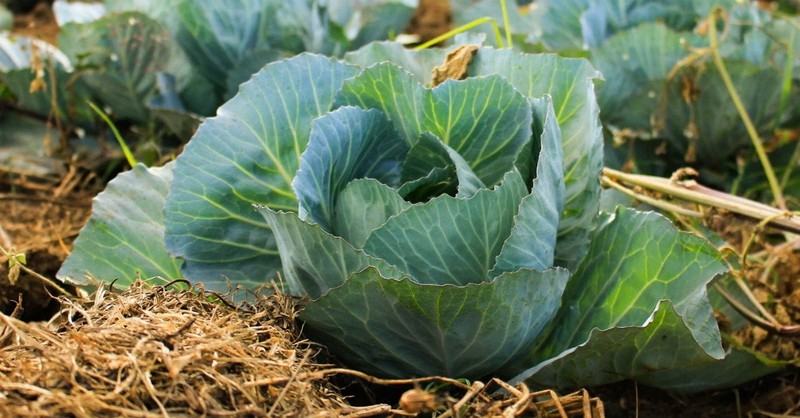 How do I start a garden?
If you're completely convinced and ready to take dominion over a bit of soil, Mary Ann Adams offers some practical advice on how to start gardening and what to start growing in her article, "Why You Should Plant a Garden in Your Homeschool."

"If you want to plant a garden, but have never gardened before, start with a small space; 10 square feet is enough room to grow several plants, but small enough to be a pleasure to tend. Folks without yards can garden in large containers. Make sure to choose a spot that gets sun most of the day!"
To start a new garden:
Dig up the sod from the entire area
Shake the soil from the roots of the plants
Mix in fertilizer and compost
Smooth the soil surface with a rake
Fill containers with a commercially available potting mix, not topsoil, to make sure the plants have adequate nutrients
For those of us who prefer to ease into new hobbies, a few Dollar Tree plastic pots, a bag of Miracle Grow potting mix, and a couple packets of seeds is all we need for now.
Photo Credit: Unsplash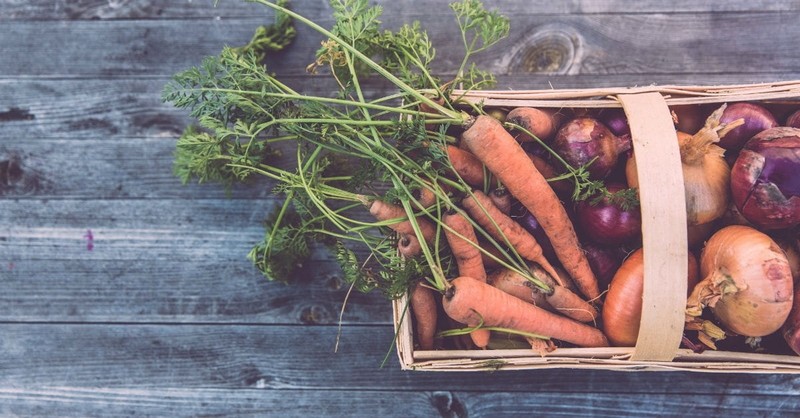 What should I start growing?
"Depending on your geographical location, you will plant vegetables at different times," Adams said. "Most gardening books say to plant cool-weather-loving vegetables as soon as the ground thaws. I plant cool-weather-loving vegetables about six weeks before our last frost and expect to have their harvest completed in late May."

But what is a cool-weather-loving plant?

Cool-Weather-Loving Vegetables: Broccoli, spinach, collards, lettuce, turnip greens (and other leafy greens), leeks, garlic, carrots, beets, parsnips, English peas, potatoes.
Cool-Weather-Loving Herbs: Parsley, cilantro, chives, dill, chervil, lavender, thyme, fennel, sage.
Even if you miss the early-spring planting season, there are a few windows of opportunity ahead.
"I plant warm-weather-loving plants after the last expected frost," Adams explains. "In late August, I plant the cool-weather-loving plants again and have a fall harvest. If you have very cold winters and short summers, you will plant everything at about the same time."
Warm-Weather-Loving Vegetables: Tomatoes, peppers, eggplants, okra, beans, lima beans, crowder/Southern peas, sweet potatoes, corn, melons, squash, pumpkins.
Warm-Weather-Loving Herbs: Basil, Spanish tarragon, rosemary, lemongrass, lemon balm.
Photo Credit: Unsplash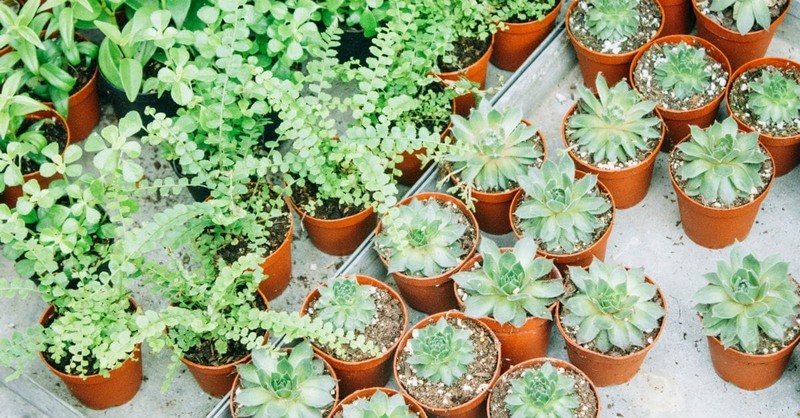 Give it a try.
If you're intimidated by the seemingly impossible task of growing a whole vegetable out of a tiny seed, try starting with a transplant. I'll admit that I'm not the most successful gardener. But I am thoroughly enjoying the process of getting out into the sun every day and watering my basil, cilantro, and snap pea seedlings. You can choose a few of your favorite vegetables or herbs and give it a try. Then at the first sight of sprouts, we will celebrate those tiny miracles.
Photo Credit: Unsplash
Originally published Tuesday, 03 April 2018.
---
---