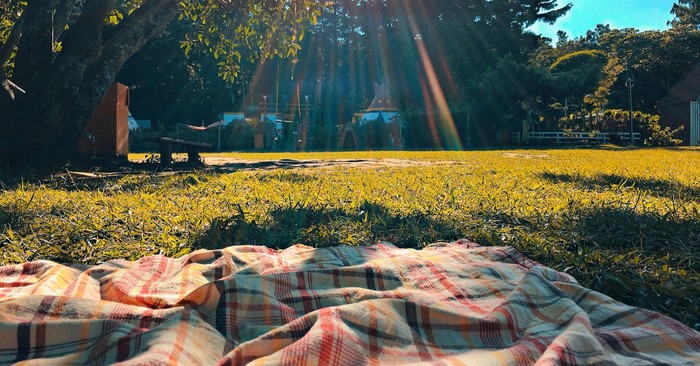 Summer is in full swing and the heat is upon us! Whether you are hosting a cookout, lounging by the pool, or reading in the backyard, a nice, cold drink might be just what you need to hit full summer mode. Let's look at some of these cool recipes for hot summer days!
Summer is in full swing and the heat is upon us! Whether you are hosting a cookout, lounging by the pool, or reading in the backyard, a nice, cold drink might be just what you need to hit full summer mode. Let's look at some of these cool recipes for hot summer days!
This may come as a surprise, but some of the best cold punch recipes actually involve some boiling! Keep in mind that recipes with a boiling step will take a little longer so the punch can cool.
Some of the following recipes ask for a simple syrup. You can easily make this at home by combining equal parts granulated sugar and water in a saucepan over medium heat. Stir until sugar is completely dissolved. After the syrup is cool, you can use it right away or put in a glass jar with a tight-fitting lid. It will keep for up to a month in the refrigerator so you can even make a batch ahead of time to be ready to go when the punch urge strikes!
1. Tropical Punch
Sitting at home but wishing you were on a tropical vacation? You can bring a taste of the tropics to you with this yummy drink. Combine 8 cups tropical punch with 2 cups pineapple juice, then top with 1 liter of lemon-lime soda or ginger ale. Add fresh fruit as desired and sip away at the tropical flavors!
2. Sherbert Punch
This easy punch is a classic that has been made every summer for years in our family! This recipe makes many servings so it is particularly great for a big get-together. In a large punch bowl, scoop out a gallon of sherbert. Any flavor works but lime is our personal favorite. You can choose your flavor based on taste or on what color you want your punch to be! Slowly pour a 2 liter of lemon-lime soda over the sherbert and scoop out to serve.
3. Ocean Water
This two-ingredient drink is yummy and looks like a beautiful blue ocean. It's a really great drink for kids because it doesn't take long to make and gets their imagination going with ocean stories! Simply mix a lemon-lime soda or any flavor of sparkling water with a blue sports drink. Add a gummy fish and see the smile that shines when you present this fun ocean drink!
4. Punch Slush
Craving a slushy? Pull out the blender and make this easy treat! All it takes is unsweetened powdered drink mix (any flavor), sugar, ice, and water. Just blend and enjoy! This recipe is from Amanda's Cookin', and she has a fun twist of adding vanilla ice cream to the slush to make it more of a dessert!
5. Sparkling Grapefruit Punch
I love the bitter taste of grapefruit and the bubbles of a sparkling drink. This punch combines both for a refreshing and pretty drink. Combine ruby red grapefruit juice with lime juice and simple syrup, then pour some ginger ale over the top and garnish with any citrus fruit you desire. Sliced grapefruit, lemon, lime, or oranges all look lovely in this pretty pink drink!
Liz on Call has the full recipe here.
6. Cherry Limeade
My all-time favorite summer drink is a cherry limeade. With a lot of cherry and a little bit of lime, this taste just can't be beat! There is a certain drive-thru that sells a lot of these all summer long, but to have an equally good taste with less of a cost, you can make one for yourself with just a few ingredients: limes, maraschino cherries, lemon-lime soda, and maraschino syrup (take it right from the jar of cherries!). You can also use bottled lime juice if you prefer. Bonus points if you add another cherry on top!
Original recipe from Sonic.
7. Brunch Punch
Bananas are a staple of smoothies but often get neglected in the world of punch, but not in this brunch-worthy drink! Puree ripe bananas, orange juice, and honey in a blender and puree until smooth. Strain the puree into a punch bowl then pineapple juice and lemon-lime seltzer and give it a good stir. You can freeze the bananas ahead of time for more of a slushy texture. What an easy way to start your day with some healthy fruit!
Check out more on this recipe here.
8. Coffee Punch
I start every morning with a cup of coffee but sometimes I just don't want a hot drink on a summer morning. Dukes and Duchesses has a great coffee punch recipe that is perfect for a sweet treat and a caffeine punch. Using milk, sugar, instant coffee, and two different types of ice cream (that's how you know it's good), this drink is sure to be the pick-me-up you need!
8. Strawberry Lemonade
My grandma made strawberry lemonade every summer using fresh strawberries from her backyard garden. I loved to pick strawberries with her and then run inside to whip up this refreshing drink.
I learned early that things taste better when you've put some work into them! The first step is to create a simple syrup using about 2 cups of water and sugar. (Check out the easy simple syrup recipe at the top!) While the syrup cools, remove the stems from the strawberries and put about a cup and a half of them into a blender. (After pureeing, you can strain through a mesh sieve if you'd like to remove the seeds, but I always just leave them in for a bit of texture.) Then, as my grandma did, add 1 ½ cups of fresh-squeezed lemon juice into a pitcher, add the strawberry puree and the cooled simple syrup and give it a good stir. The next step is to put it into the refrigerator until cold.
My grandma taught me as a little girl that patience is waiting for good food to cool so I got plenty of practice with patience! Once cold, a few cups of cold water need to be stirred in. Start with 2 or 3 cups and then add more if it is still too sweet.
9. Punch Cubes
Is the heat melting your ice and watering down your punch? Freeze any of the above recipes in ice cube molds to add to a drink that will never lose its flavor! You can also add punch ice cubes to water to create a lightly flavored drink.
10. Fruit Cubes
Want to take it up a notch? Add frozen fruit in place of ice cubes and taste your drink get better and better as the fruit thaws! Berries can easily be frozen whole while you can use a melon baller to get the perfect size of watermelon, cantaloupe, or honeydew. Frozen fruit can be added to any punch recipe but also tastes great with still water, sparkling water, or lemonade!
11. Punch Popsicles
Want something more than a drink? Freeze any of the above recipes in popsicle molds for a fun treat!
Have a favorite summer punch recipe? Share it with us!
Photo Credit: ©Unsplash/Jennie Clavel
Megan Moore is a military spouse and mom of 3 (through birth and adoption). A speech-language pathologist by training, she now spends her time moving around the country every couple of years. She is passionate about special needs, adoption, and ice cream.
---
---