Not long ago, I found myself caught in the post-Christmas blues.
The heavy mood lingered like frost on an ice-encrusted windshield. I couldn't melt it off, no matter how hard I tried or how I surrounded myself with the things I loved. My dark attitude was affecting the way I was treating my daughter, my boyfriend, and my co-workers. I was snappy, stressed and irritable. Functioning and able to force smiles, but inside, my joy was sapped.
Instead of focusing on the things I was accomplishing, I kept beating myself up with all my failures and the things I should have been doing. The never-ending list in my head, which included everything from cleaning out my daughter's closet, to putting away my Christmas tree, to paying off a credit card, to writing another book, to keeping my head above water at work, to spending one-on-one time with my kid, all felt like they had to be done right then. And oh yeah, according to those voices of demand in my head, I was failing at them already and was too late. Somehow, I felt like I was way too much, and not enough, all at the same time.
I wasn't just tired—I was weary.
Ever been there? In that oppressive place where overwhelmed doesn't even begin to explain your condition? I was there. In fact, I had a tent pitched and a lantern lit. That dark spot was my new home. The festive hustle of Christmas had jingled away, and suddenly, the entire weight of the world had rolled right off Atlas' back and onto my knotted shoulders.
The stress built, until one morning on the way to school, I lost it. My car has a unique glitch—every time it's cold enough outside to make the windshield frosty, the OnStar feature will turn itself on and call the operator—all by itself. Over and over, no matter how many times you hang up. I don't even subscribe to OnStar. My daughter finds this hilarious, and usually, I can laugh it off despite the aggravation.
Except, the other morning, it wasn't funny at all. It was one more thing outside of my control, one more thing that wasn't going right. The recording kept on and on, so much so that on that particular day that my daughter couldn't even read our morning Bible verse on the way to school. Every time she opened her Bible or her mouth, the operator's recording would interrupt.
It finally stopped for about one minute. I dropped her off, she shut the door, and I began looking forward to playing a particular worship song. Yet as I drove away from the school, the recording came back on again.
I snapped. Alone in my car, I let it out—yelling a frustrated prayer from the center of my gut, at the top of my lungs, rebuking the devil and rebuking his attempts to keep me from the Word and from worship. I totally lost it. At some point I think I even rebuked OnStar. (I could just imagine my daughter reminding me to use my indoor voice) Scriptures started rolling off my tongue, tears started pouring down my face, and wouldn't you know it—the second I started praying, the recording stopped and never came back on again.
And in the sudden quiet, the Holy Spirit nudged and said "why haven't you done this with the rest of your life lately?"
In that moment, I knew where I'd erred. I wasn't struggling because I was a failure. I wasn't down because the holidays were over or because I'd been moody or hormonal. I wasn't irritated and on edge because I had a long to-do list and the regular daily stress of living the single-mom life.
It was because I had stopped speaking life and truth. Instead of standing up against the mental and emotional attack and fighting back, I'd accepted it as my reality and wallowed. In fact, I'd downright nested in it.
From that morning forward, I started speaking life and truth—not the empty prosperity of "name it and claim it," but real truth—Scripture, book-ended by prayer and worship. The fog lifted. The darkness dissipated. And the cold retreated.
Winter blues are a real issue for many people. It's hard to be joyful when it's cloudy and dreary out, when your bank account is struggling to recover from the holidays, when your kids have even more toys to make a mess with now and it's back to reality with not much to look forward to. It's easy to channel our inner Eeyore and mope around, thinking we have no other choice. It's easier to stay in the pit than to do the work to climb out.
But as believers, we have more than just a choice to make. We have direct access to the Holy Spirit. The Word of God tells us in Romans 8:11 (ESV) that "If the Spirit of him who raised Jesus from the dead dwells in you, he who raised Christ Jesus from the dead will also give life to your mortal bodies through his Spirit who dwells in you."
That verse gets me every time. I don't why I don't just tattoo it on my arm, already. I need a permanent reminder that as a believer, I have immediate access to the exact same power that raised Christ from the dead. That power is certainly adequate for whatever problems I'm facing. It's certainly more powerful than my ever-shifting mood swings and circumstances. 
Another verse that's crucial to remember is Proverbs 18:21 (ESV) "Death and life are in the power of the tongue, and those who love it will eat its fruits." 
The tongue is clearly powerful. So what are you speaking to yourself? Have you gone through a season like I did, where you accepted the voice of the accuser (the devil) in your mind, and allowed his condemnation to seep through?
If so, stop it—right now. Speak truth louder than those lies. At your desk, on your bed, in your car—start quoting Scripture. Start speaking the promises of God over your life, your family, your career, your finances, and your relationships. Not because it's a magic formula or because you can make it happen on your own by saying the right words, in the right way—no, it's precisely because you can't.
He can—and He invites us into the process. So get verbal, dear believer, and speak louder than the accuser. I officially give you permission NOT to use your indoor voice.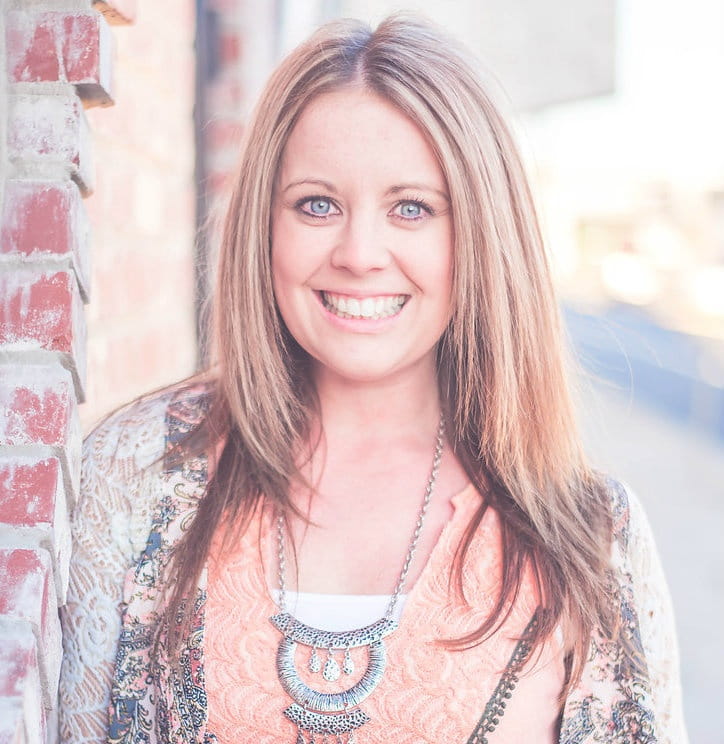 Betsy St. Amant has a heart for three things - chocolate, new shoes and sharing the amazing news of God's grace through her novels. She lives in Louisiana with her adorable story-telling young daughter, a collection of Austen novels, and an impressive stash of Pickle Pringles. A freelance journalist and fiction author, Betsy is a member of American Christian Fiction Writers and is multi-published in Contemporary Romance. Her newest novel LOVE ARRIVES IN PIECES releases via Zondervan Fiction in June 2015. When she's not reading, writing, or singing along to the Tangled soundtrack with her daughter, Betsy enjoys inspirational speaking and teaching on the craft of writing and can usually be found somewhere in the vicinity of a white-chocolate mocha. You can read more from Betsy at www.betsystamant.com and www.writergetsreal.blogspot.com.