Christians must always put God's will first and be prepared to surrender to it exclusively.
Prayer is a spiritual interaction where we talk to God and listen to Him. It involves devoting our focus to God. As Christians, we must communicate with God daily for Him to disclose His plans for our lives and give us a vision for a future filled with meaning. This communication is facilitated through prayer.
We stay connected to God via prayer. Every circumstance is presented to God through prayer, and God utilizes our petitions to bring love and justice to the world.
Sometimes life can feel very stressful for you, no matter your circumstances or support network. There are many reasons why you might be having trouble right now, ranging from significant tragedies to everyday stresses. However, you can get encouragement from the Bible when you're feeling low. When prayers have become a part of your everyday life, you experience enduring benefits and mental calmness.
Continually conversing with God through prayer fosters intimacy, comfort, and closeness, like in any relationship.
You can have peace of mind knowing that God hears your prayers and understands your worries and troubles.
Why Do Christians Pray?
We pray for divine assistance in different circumstances, including relationships, jobs, finances, disease, and other issues. Sometimes we pray to show our appreciation for a positive outcome. And occasionally, we pray to alert or remind God of a challenge.
Then there is praying for forgiveness of our sins, requesting that Christ Jesus enter our hearts, and so on.
As Christians, we can learn from Jesus' advice in Matthew 6:6, which explains that prayer requires being mentally still, listening for God's counsel, and being conscious of His omnipotent power and unfailing love.
Why Most Prayers Are Not Answered
Unanswered prayers are occasionally used by God to put us to the test, strengthen our faith and patience, and boost our spiritual development. Other times, He provides what we might deem a "last-minute" response.
We must not compromise our faith in Jehovah when we perceive that our prayers are not immediately answered, as we remain loyal children of God. Continue to pray because our Heavenly Father knows what is best. We must never give up and constantly seek God's will rather than our own.
However, there are also occasions when prayers may not be heard.
You should take note of the fact that these are some of the causes of unanswered prayers:
1. The Request Conflicts with God's Will for You
Christians must always put God's will first and be prepared to surrender to it exclusively. Never lose sight of the fact that your new life in Christ is meant to serve God and the expansion of His heavenly kingdom. You live by his spirit, in his grace, and exclusively for his kingdom since you were born again.
Matthew 6:33 "But seek ye first the kingdom of God, and his righteousness, and all these things shall be added unto you."
2. The Motivation Behind Your Request Is Based on Wrong Intentions
Many times, we ask God for things based on our selfish interests and to satisfy our worldly pleasures. Such prayers are likely to go unanswered because it probably isn't the right time for such desires to be met in the eyes of Jehovah. As a caring and loving Father who would not want us to lose our way or get into trouble from our worldly desires, he won't always give us what we desire at that moment.
James 4:3 "Ye ask, and receive not, because ye ask amiss, that ye may consume it upon your lusts."
Praying to God for the wrong reasons will certainly lead to unanswered prayers.
Proverbs 21:2 "Every way of a man is right in his own eyes: but the Lord pondereth the hearts."
God weighs our intentions when we pray, even when our actions appear morally upright to us. God knows because He sees our hearts.
3. Sin
Sin is a major cause of unanswered prayers, separating us from the Father. He will not listen to the prayers of an unrepentant heart.
Psalm 66:18 "If I regard iniquity in my heart, the Lord will not hear me."
We must understand that when we sin, we become cut off from the presence of our Father in heaven. And the only way to reconnect with Him is to humbly come before him with a penitent heart, confess our sins, and genuinely forsake them.
Isaiah 59:2 "But your iniquities have separated between you and your God, and your sins have hid his face from you, that he will not hear."
As true, born-again Christians, we must always check ourselves for sins when we notice a delay in the response to our prayers.
Not only should we constantly ask for forgiveness for our sins, but we should also learn to resist repeating them.
1 Peter 3:12 "For the eyes of the Lord are over the righteous, and his ears are open unto their prayers: but the face of the Lord is against them that do evil."
We must strive to live an upright lifestyle before the Almighty. By doing so, we receive the confidence to walk into His presence at any time and make requests in faith, believing God will answer our requests.
One of the sins we often overlook that brings hindrance to our prayers is pride. God hates pride and will never listen to a prideful spirit.
James 4:10 "Humble yourselves in the sight of the Lord, and he shall lift you up."
James 4:6 "But he giveth more grace. Wherefore he saith, God resisteth the proud, but giveth grace unto the humble."
Another sin that brings hindrance to prayers is hypocrisy. God despises hypocrisy and haughtiness.
Matthew 6:5 "And when thou prayest, thou shalt not be as the hypocrites are: for they love to pray to stand in the synagogues and in the corners of the streets, that they may be seen of men. Verily I say unto you, They have their reward."
Your prayers will certainly go unanswered when you have the spirit of unforgiveness. The inability to forgive others when they offend us is another sin most Christians overlook or don't take seriously.
Mark 11:25-26 "And when ye stand praying, forgive, if ye have ought against any: that your Father also which is in heaven may forgive you your trespasses. But if ye do not forgive, neither will your Father which is in heaven forgive your trespasses."
4. Lack of Faith in God
James 1:6 "But let him ask in faith, nothing wavering. For he that wavereth is like a wave of the sea driven with the wind and tossed."
Next to righteousness, faith is the next thing that pleases God and moves him to do wonders in our lives. When you pray to God and still have doubts in your heart, you are likened to a wave of the sea that is tossed and driven by the wind—not driven by a faith that God can use to move mountains.
Matthew 21:22 "And all things, whatsoever ye shall ask in prayer, believing, ye shall receive." This confirms that faith is important when we pray to receive.
Hebrews 11:6 "Furthermore, without faith, it is impossible to please God since those who approach him must hold the belief that he exists and that those who sincerely seek him will be rewarded."
There are many reasons why prayers can go unanswered. As Christians, we need to always check ourselves and evaluate our moral, physical, and spiritual lifestyle whenever we notice that things aren't going the way they should.
When we pray, we must consider the intentions of our hearts and make sure they align with the direction of the Holy Spirit. We must practice faith, patience, and kindness toward others if we expect blessings and miracles from the Most High God.
Photo Credit: ©SWN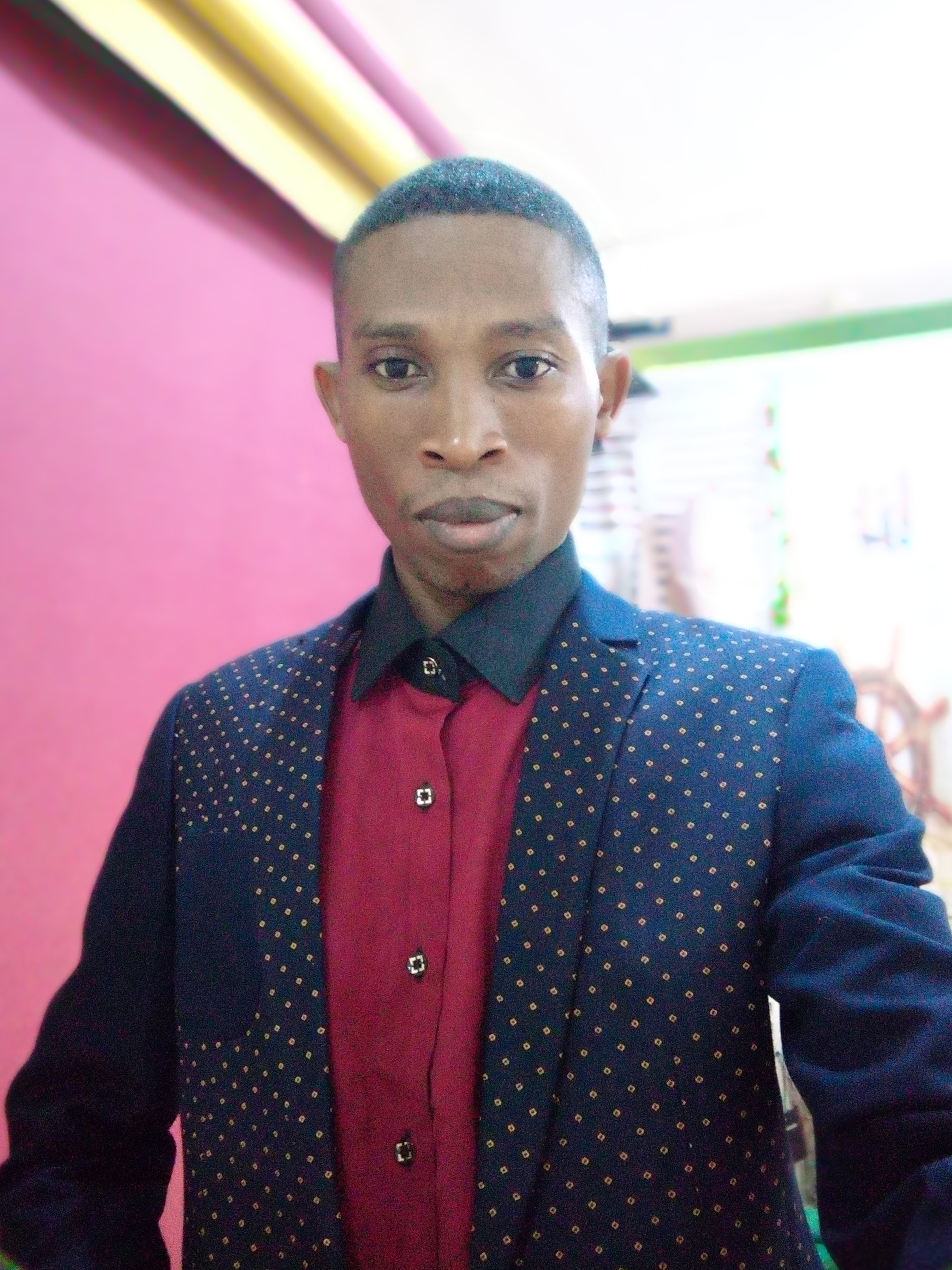 Emmanuel Abimbola is a creative freelance writer, blogger, and web designer. He is a devout Christian with an uncompromising faith who hails from Ondo State in Nigeria, West Africa. As a lover of kids, Emmanuel runs a small elementary school in Arigidi, Nigeria.
---
---