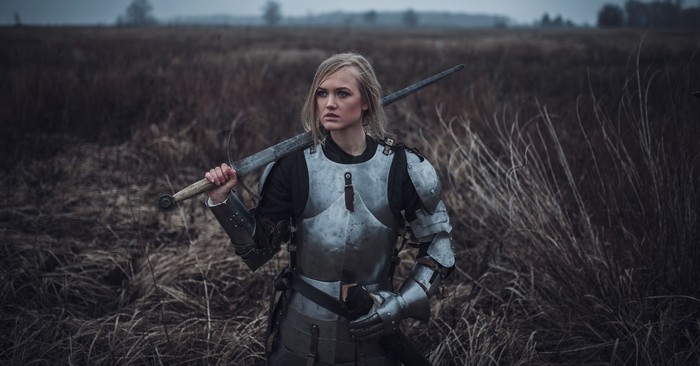 It's important to know that while we, humans, engage in physical battles, there's a bigger war going on: a spiritual war. Battles happen day-in-and-day-out. But God is in command.
Brought to you by
Have you ever walked in dread, knowing a difficult and harrowing conflict loomed before you, only to be told, "Don't worry — I'll handle it for you"?
Such relief! Little compares to that kind of reassurance, particularly when grave danger is involved. Imagine a young boy expecting to meet his bully in the schoolyard, then discovering the strongest and mightiest kid in school had assembled a team to protect and defend him.
Perhaps that's how God's people felt as they prepared to face their enemies on the battlefield.
"A vast army is coming against you," they had been told in 2 Chronicles 20:2, and terror must have seized the heart of every man, woman, and child in Judah. They knew a deadly fight was coming for them, knew they would likely lose friends, relatives — maybe even their own lives.
That's when King Jehoshaphat gathered all the people and stood before the Lord, begging God to save them. And the Lord answered, speaking through Jahaziel, son of Zechariah, with a word of tremendous encouragement and guidance.
Don't be afraid, Jahaziel told the king and everyone else in the assembly, "For the battle is not yours, but God's" (2 Chronicles 20:15).
Why were these words such a balm to these desperately fearful people? How is "the battle is not yours" encouraging?
In short, they were being told they were not alone. God was with them, as He had been countless times before, and He would prevail.
They had nothing to fear.
In this chapter, which occurs during the time of Israelite kings, sometime after Solomon built God's Temple but before they were exiled to Babylonia, God's people were living in Judah under the leadership of King Jehoshaphat.
Jehoshaphat, son of Asa, was considered to be a good king and faithful worshipper of God. The Bible says God "was with" Jehoshaphat and that the king "followed the ways" of David.
Even though he made a poor alliance with King Ahab, Jehoshaphat still seemed to have the favor of the Lord and walked the right path.
Then, at the start of 2 Chronicles 20, the Bible notes that the Moabites, Ammonites, and some Meunites began to rally against Judah.
Immediately, Jehoshaphat responded by initiating a city-wide fast, then publicly prayed for the Lord's assistance.
"We do not know what to do, but our eyes are on you," Jehoshaphat prayed (2 Chronicles 20:12).
Then the Spirit of the Lord came on Jahaziel, a priest or prophet present among them.
"You will not have to fight this battle. Take up your positions; stand firm and see the deliverance the Lord will give you, Judah and Jerusalem. Do not be afraid; do not be discouraged. Go out to face them tomorrow, and the Lord will be with you" (2 Chronicles 20:15-17).
All the people, including King Jehoshaphat, worshipped and praised God. The next day, they headed to the battlefield. Jehoshaphat ordered men to sing praises to God as they walked. As they did, God did what he promised: He fought their battle for them.
By the time the people arrived, ready to fight, their enemy was already dead. They had been ambushed, and then they turned against each other.
As the people looked out toward the army, the Bible tells us, "They saw only dead bodies lying on the ground; no one had escaped" (v. 24).
It took three days to collect all the plunder from their enemy. Then they celebrated, praising God all the more. God had given their kingdom peace on all sides.
What Does 'The Battle Is Not Yours' Mean?
Taking a look at the original text, we can see the author uses the Hebrew word milḥāmâ, which is translated as "battle" or "fight," and elōhîm, which is the Hebrew word for God. In essence, it's saying that this is God's fight. God is in control of this situation.
It echoes other similar situations in the history of God's people. For instance, in Exodus 14, Moses led the people out of Egypt. But when Pharaoh's mighty and powerful army caught up with them, the people panicked, certain they were about to die.
Moses urged them to have no fear, then uttered words very similar to those spoken by Jahaziel: "Stand firm and you will see the deliverance the Lord will bring you today. The Egyptians you see today you will never see again. The Lord will fight for you; you need only to be still" (Exodus 14:13-14).
With that, God parted the Red Sea, and the people were saved. As soon as they were past the sea, God released the floodwaters, killing Pharaoh's army.
God fought the battle.
Roughly 40 years later, as the people were preparing to enter the Promised Land, the people got a similar word of encouragement as God spoke once more through Moses, urging them, "Be strong and courageous. Do not be afraid or terrified because of them, for the Lord your God goes with you; he will never leave you nor forsake you" (Deuteronomy 31:6).
Then, after Moses's death and Joshua stood ready to cross the Jordan River and enter the Promised Land, God told Joshua, "Have I not commanded you? Be strong and courageous. Do not be afraid; do not be discouraged, for the Lord your God will be with you wherever you go" (Joshua 1:9).
Again, God fought the battle.
And again, many years later, as David prepared to slay the giant Goliath, David removed his armor, helmet, and sword and stood before the enemy wearing a tunic and carrying a slingshot — the picture of weakness in comparison.
David announced he was fighting "in the name of the Lord Almighty, the God of the armies of Israel" and that God would deliver him (1 Samuel 17:45-46).
As David added, "All those gathered here will know that it is not by sword or spear that the Lord saves; for the battle is the Lord's, and he will give all of you into our hands" (1 Samuel 17:47).
And again, God fought the battle.
The battle belonged to the Lord.
Why Is the Battle Not Ours?
We, humans, have a tendency to inflate our importance. Sometimes we rely on our own will or intelligence without stopping to consult God. We forget that we are merely clay in the hands of a Master Potter (Jeremiah 18:5-6).
For God has a plan, and as His people, all we really need to do is sit back, look to Him, trust, and obey.
It's important to know that while we, humans, engage in physical battles, there's a bigger war going on: a spiritual war. Battles happen day-in-and-day-out. But God is in command.
Psalm 34:17 reminds us, "The righteous cry out, and the Lord hears them; he delivers them from all their troubles."
Isaiah 41:10 offers, "So do not fear, for I am with you; do not be dismayed, for I am your God. I will strengthen you and help you; I will uphold you with my righteous right hand."
And Ephesians 6:12-13 notes, "For our struggle is not against flesh and blood, but against the rulers, against the authorities, against the powers of this dark world and against the spiritual forces of evil in the heavenly realms. Therefore put on the full armor of God, so that when the day of evil comes, you may be able to stand your ground, and after you have done everything, to stand."
God is behind us and in front of us, above us and below. Like a protective mother bird, He covers us with His feathers, and beneath His wings, we find refuge (Psalm 91:4).
Why Is This Message Important Today?
Today, we face battles every hour or every day, big and small. Some of these are battles of our own making, stemming from sinful choices. Others simply reflect the ongoing battle between good and evil.
Perhaps our battle today isn't an army preparing to attack us but a persistent challenge to God's "first place" standing in our lives or a crippling phobia or addiction.
But if we keep our eyes on God, commit ourselves to Him, ask Him for help, and have faith that God will deliver on His promises, all will go well.
After all, it's God's battle. We only need to rest in Him.
Whatever battle you're facing today, take heart. God will triumph. Put yourself in God's hands, and you have nothing to fear.
As Jesus said, "Do not be afraid of those who kill the body but cannot kill the soul. Rather, be afraid of the One who can destroy both soul and body in hell" (Matthew 10:28).
Amen.
Related podcast:
For further reading:
Will God Bring Me Through This Battle?
How Does the Full Armor of God Apply to Us Today? Part 1
Photo Credit: ©iStock/Getty Images Plus/Stanislav Hubkin
---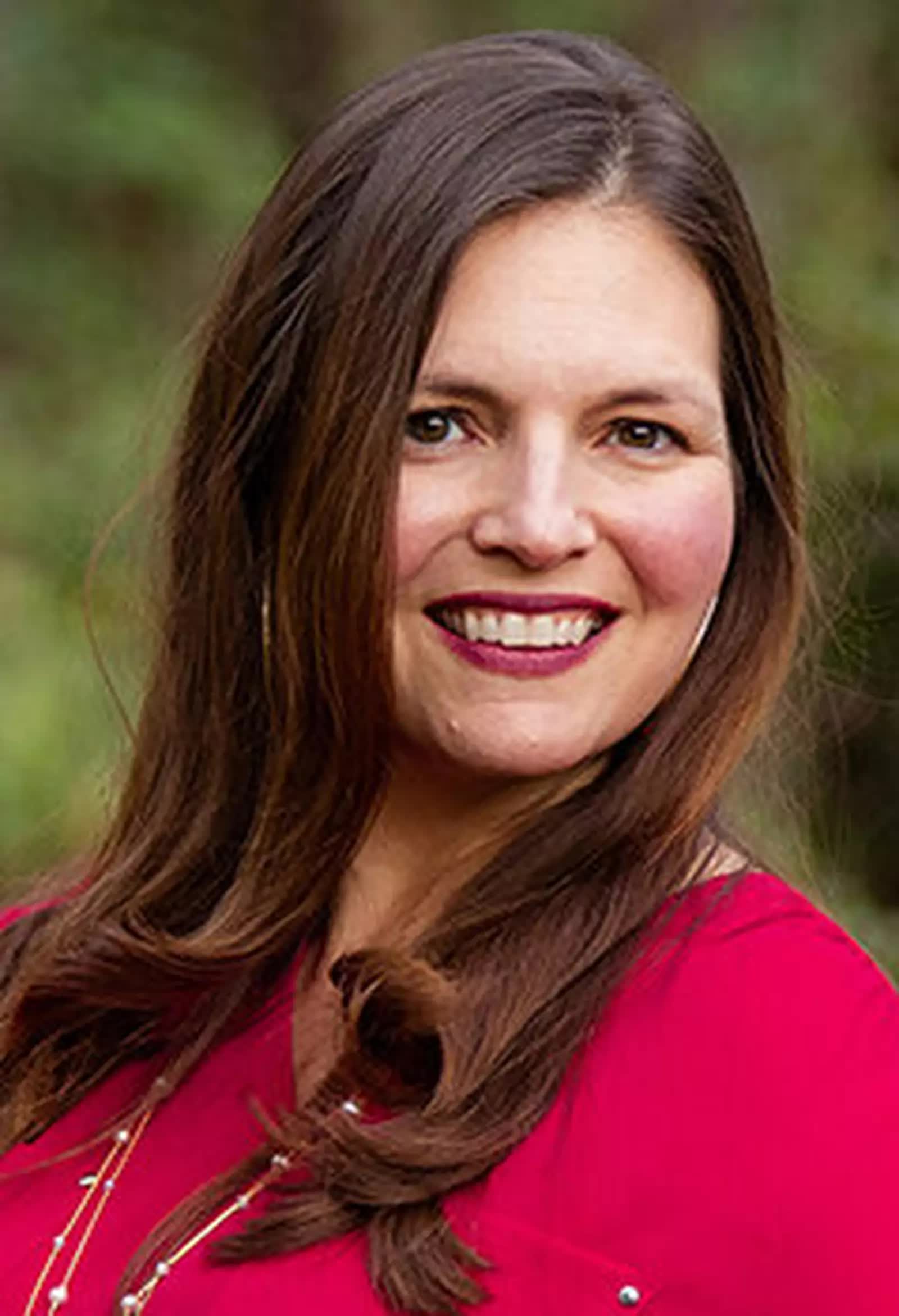 Jessica Brodie is an award-winning Christian novelist, journalist, editor, blogger, and writing coach and the recipient of the 2018 American Christian Fiction Writers Genesis Award for her novel, The Memory Garden. She is also the editor of the South Carolina United Methodist Advocate, the oldest newspaper in Methodism. Her newest release is an Advent daily devotional for those seeking true closeness with God, which you can find at https://www.jessicabrodie.com/advent. Learn more about Jessica's fiction and read her faith blog at http://jessicabrodie.com. She has a weekly YouTube devotional and podcast. You can also connect with her on Facebook,Twitter, and more. She's also produced a free eBook, A God-Centered Life: 10 Faith-Based Practices When You're Feeling Anxious, Grumpy, or Stressed
LISTEN: Three Common Obstacles to Understanding the Bible
The views and opinions expressed in this podcast are those of the speakers and do not necessarily reflect the views or positions of Salem Web Network and Salem Media Group.
WATCH: 5 Verses on Strength for When You Feel Weak
Video stock video and music probided by SoundStripe
This article originally appeared on Christianity.com. For more faith-building resources, visit Christianity.com.
---
---