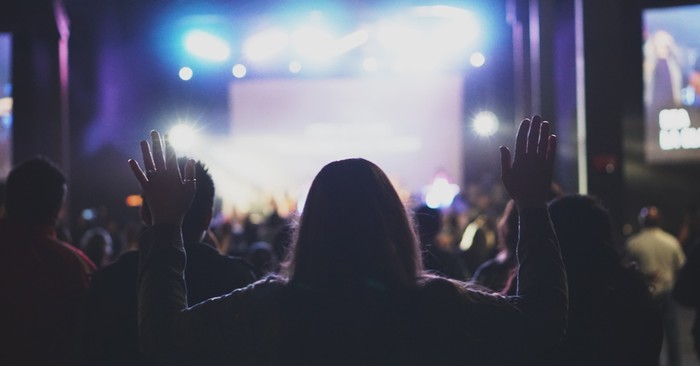 Some fear many of today's churches are dying. As our culture trends toward consumerism and entitlement, where many prioritize self over community, ministry leaders increasingly must battle member disengagement. People are busier and more distracted than ever, and often prioritize Netflix and social media over Christ. But while the particulars have changed over the centuries, the cause of this progressive spiritual detachment has not. 
At its root, every selfish and preoccupied interaction stems from a divided heart. Like the church in Laodicea (Revelation 3:12-22), many of us have lost our first love. As a result, we've replaced commitment with convenience, authentic community with independence, and our eternal purpose with futility.
If Jesus stepped inside our sanctuaries, I suspect this is what He'd say:
Photo Credit: © Unsplash/Shaun Frankland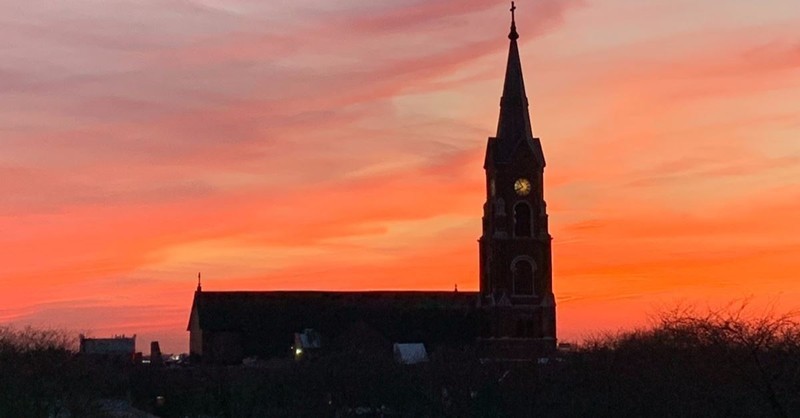 1. Many churches have allowed entropy to swallow life.
To those who've made comfort and pleasure their gods, routinely squeezing faith and spiritual disciplines where and when they fit, He'd ask:
Did you forget the call to "die?" Perhaps in today's evangelical culture, with its tendency to dazzle and entertain, no one told you what aligning your life with Mine, surrendering to Me, means. Though I'm with you as your ever-present teacher and guide, I'm not an intermittent caricature that pops onto your shoulder when you need periodic advice. And though I'm responsive to your needs and alert to your cries, I'm not your supernatural wish-granter.
Jesus is Alpha and Omega, the beginning and end of all things. As co-creator, He's ruler over all, mankind included. Though He's "gentle and humble at heart" (Matthew 11:29), Scripture also calls him the Lion of Judah (Revelation 5:5)—fierce, powerful, and kingly. But more than that, He's Adonai (Romans 5:1), Lord and Master, the One who gave His life so that we might live. Then, once, through faith, we receive His Spirit within, He gives us the strength to follow His example; He gives us the strength to die. To "crucify" everything that attempts to take up Christ's rightful place in our hearts, to intentionally, prayerfully, and consistently give Him free reign.
In Luke chapter 9, shortly after telling His disciples of His upcoming death and resurrection, Jesus said, "Whoever wants to be My disciple must deny themselves and take up their cross daily and follow Me" (Luke 9:23, NIV). I've heard many call their temporary challenges the "cross they bear." And while I won't devalue their difficulties, Jesus' words went much deeper. He spoke to those who, routinely, saw condemned men and women literally carrying their cross to their death. This was one of the most horrific, public, and shameful executions possible where the person was stripped of their clothing, flogged, paraded past gawkers, then nailed to a wooden pole and left to die. This is the image Christ's original audience would've immediately conjured upon hearing His words in Luke 9. The impact would have been multiplied exponentially the minute they saw Jesus, God's anointed Son, breathe His last.
God doesn't call us to a life of comfort where we love and serve when it's most convenient and pick and choose what truths to follow. He calls us to surrender all, to "die to ourselves" so that He can work in and through us. Though this is the hardest, and at times most painful, choice we'll ever make, it's also the surest route to peace and abundant life.
As Jesus said, "What good is it for someone to gain the whole world, and yet lose their very self?" (Luke 9:25, NIV). The person they were created to be.
Photo Credit: © Pexels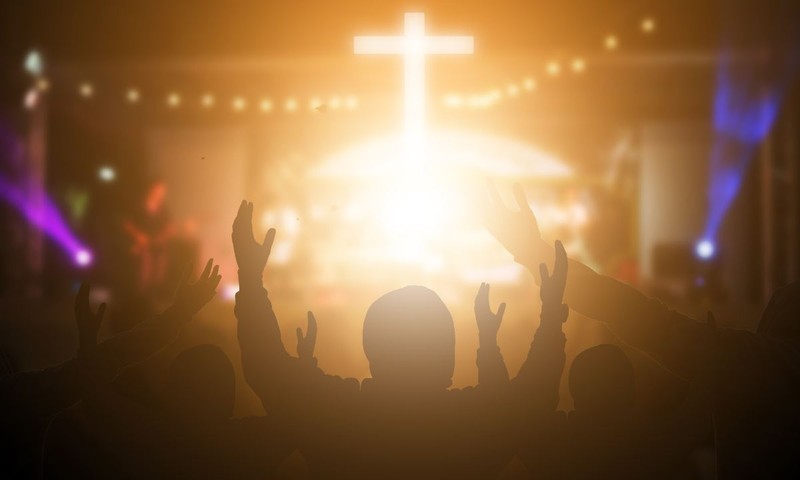 2. Many churches are alive in Me.
To those who are choosing surrender, though they're progressing with imperfect and stumbling steps, I believe He'd say:
Good job, My child. I see your heart and your desire to please Me, and yes, I see your sin. I see your moments of weakness, of pride and all the times you fail to love well. But I'm also alert to your growth, and I'm with you each moment you silently bow your head, confess your failings, and rely on My strength. Rest in My grace, for it abounds, uncontainable, at every moment. Continue coming to Me. In your wins and your losses, your celebrations and regrets, come to Me, for I will always welcome you close, and life—full and overflowing life—is found not in your efforts or achievements but in Me.
Photo Credit: © Getty Images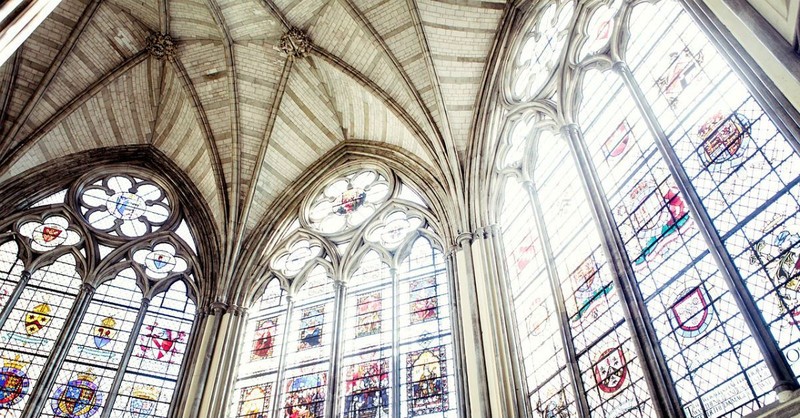 3. Many faith communities have lost sight of eternity.
To those who've fallen into complacency, who've lost their sense of urgency when they encounter our world's brokenness, I believe He'd say:
My child, don't let momentary monotony and the length of your years dull your passion for the gospel. May you "number [your] days, that [you] may gain a heart of wisdom" (Psalm 90:12, NIV) and "[make] the most of every opportunity, because the days are evil" (Ephesians 5:16, NIV). When I say the days are evil, I mean it will often be hard to yield to Me. You're going to be tempted to follow your desires and peers, many of whom waste their lives on things that don't truly matter. But not you. I called you to something greater. I gave you life so that you would speak life.
Do you remember the moment when you first turned to Christ? How your heart grew with life and passion as spiritual understanding emerged. You recognized, with every interaction, those you loved were heading one of two directions. Some were moving closer to Christ and therefore life eternal. Others were slipping further into darkness, slavery to sin, and despair. You knew the answer and desperately wanted to share it. But then with time, our hearts tend to dull. Many of us begin to disconnect from those who hold different worldviews and surround ourselves with those who think and believe like us.
Though we need those deep, authentic faith connections in order to grow, we must never lose sight of our mission. We "are a chosen people, a royal priesthood … God's special possession, that [we] may declare the praises of Him who called [us] out of darkness into His wonderful light" (1 Peter 2:9, NIV). Or as Paul, an ancient church planter put it, "[We] were shown mercy so that in [us] … Christ Jesus might display His immense patience as an example for those who would believe in Him and receive eternal life" (1 Tim. 1:16, NIV).
Photo Credit: © Unsplash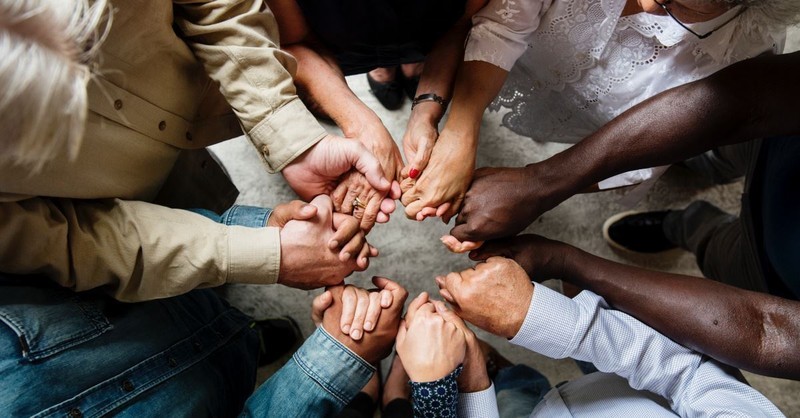 4. Many have rekindled their passion and deepened their resolve.
To those who continuously reach out, who help heal the broken, feed the hungry, and care for the abandoned and distressed, I think He'd say:
I see you. I see your labor, your patience, and your perseverance, and I am pleased. I see all the times you respond to hatred with love, to distrust with faithfulness, and dysfunction with peace. Regardless of how others react, know this—I am with you, standing beside you, and equipping you to stand. When you're discouraged and feel ready to quit, come to Me. Sit with Me, listen to Me, and rest in Me. And most importantly, surrender the results to Me. Your role is simple: yield to the Holy Spirit within, moment by moment. I take full responsibility for everything else.
Our churches are filled with a variety of people, at different levels of spirituality and commitment. Some are routinely praying, Lord, not mine, but Your will be done. Others, however, have chosen momentary comfort over the things of eternity.
There are some who attend the church dedicated to the god of "me," seeking to consume without ever accepting all God upholds. But others, having found themselves, completely, in Him, embrace His mission as their own. To those of us who've drifted into the idolatry of self, Christ challenges us to purge our hearts so that we can belong more fully to Him. But to those who are steadily drawing closer to Him, I'm confident He'd say, "Well done, good and faithful servant. You have been faithful with a few things; I will put you in charge of many things. Come and share your master's happiness" (Matthew 25:21, NIV).
Here's the significance of all of this. It's easy to evaluate organizations or what others are or aren't doing. But Scripture says you and I are the church, and He's calling each one of us to act like it. To play the vital role He's assigned us so that His love, truth, and grace can go forth and bear ever-lasting fruit.
---
Jennifer Slattery is a writer and speaker who's addressed women's groups, Bible studies, and writers across the nation. She's the author of the Cultivating a Thankful Heart Bible Reading Plan, Hometown Healing and numerous other titles and maintains a devotional blog at JenniferSlatteryLivesOutLoud.com. As the founder of Wholly Loved Ministries, she's passionate about helping women discover, embrace, and live out who they are in Christ. Visit her online to learn more about her speaking or to book her for your next women's event and sign up for her free quarterly newsletter HERE and make sure to connect with her on Facebook and Instagram.
Photo Credit: © Getty Images/Rawpixel
Originally published Wednesday, 15 January 2020.
---
---