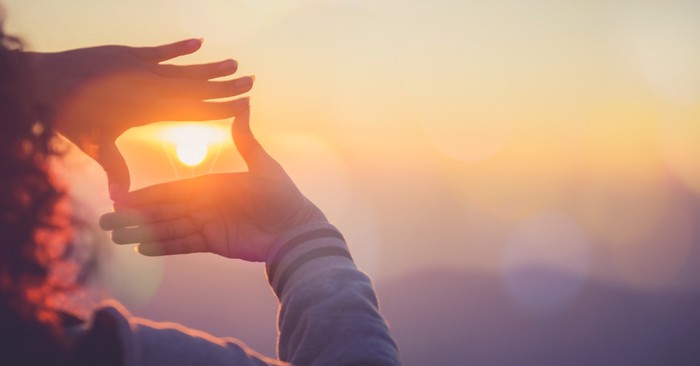 Some may define a person as spiritual if they accept the presence of a higher force in the universe or reject materialistic values. But as followers of Jesus Christ, we ought to base our understanding of spirituality on what the Bible says.
Some may define a person as spiritual if they accept the presence of a higher force in the universe or reject materialistic values. But as followers of Jesus Christ, we ought to base our understanding of spirituality on what the Bible says.
We are not expected to waste time believing in concepts that are not from God if we understand what it means to be spiritual, according to the Bible.
As Christians, we were dead and empty in spirit before we were saved. We once lived by our own ideas, feelings, and intentions—or by our sinful flesh, rife with wicked lusts and corruption. But after hearing the good news of Christ, we turned from our sins and accepted the Lord Jesus as our Savior. We were not only delivered from God's wrath at that time, but we were also reborn in the Spirit of God! We could now live by the Holy Spirit.
Who Is a Spiritual Man or Woman?
In 1 Corinthians 2:14, the Apostle Paul describes both a natural man and a spiritual man.
A physical man cannot understand the things of the Spirit of God since they are discerned spiritually and, therefore, foolish to the unspiritual person.
This proves that, despite being rescued and born again, we were born as natural men rather than spiritual ones, and because the things of God are discerned spiritually, a carnal man cannot receive them. A man can only discern the things of the Spirit of God if he is spiritual. Because God is Spirit, everything He creates is spiritual. Therefore, man must walk in the spirit to discern and know the things of the Spirit of God (John 4:24).
The natural soul rules and directs a natural man. A spiritual man, however, gives God's Spirit complete control over his entire being. A spiritual man is someone who rejects fleshly ways and does not live by the physical but instead is inhabited and enlivened by the Spirit of God (Romans 8:4).
So, to be spiritual, we must let the Holy Spirit rule our entire being: mind, body, and soul (spirit).
Characteristics of a Spiritual Person
More information about the kind of men we might be and the significance of our spirituality is provided in 1 Corinthians 3:1.
A carnal man lives under the guidance of the flesh (Romans 8:4, Galatians 5:25). We should all aspire to spirituality and not consider that spirituality is only for elite Christians.
We can only experience and enjoy God's Spirit when we live our lives under the guidance of the Holy Spirit. We have been called by God into the fellowship of Christ, who is now the life-giving Spirit, because we are one spirit with Him.
However, we are not walking in unity with God's Spirit if we live in a worldly manner. Each of us can walk in the Lord's ways by accepting His grace to transcend into a spiritual man. If we desire to know and enjoy the Lord in our lives, we must be spiritual. We must also allow the Spirit of the Lord to mature inside us. We will manifest the Holy Spirit in our daily lives as He develops within us. The Lord desires this, and in doing so, His purposes for us can be accomplished.
Qualities of a spiritual man include:
1. Inner peace
A spiritual man filled with the Holy Spirit has inner peace. When you have inner peace from the Holy Spirit, you are not shaken by this world. You have this sense of divine assurance that all is well with you, even in times of trouble.
The Holy Spirit in you shields you from the spiritual chaos and suffering that affects the people around you. Psalm 91:7 says, "A thousand shall fall at thy side, and ten thousand at thy right hand; but it shall not come to nigh thee."
2. Positive thinking
One trait of the Holy Spirit in a person is positivity. Spiritual Christians are positive-minded, seeing things in a completely different way from everyone else. They see hope in despair, light in the darkness, and a breakthrough where the road has ended. They possess divine joy in their hearts no matter the situation they find themselves in because they know they are always in the presence of God Almighty.
3. Unconditional love
Another trait you will observe in a spiritual person is unconditional love. This is because they carry the anointing of the Most High everywhere they go. 1 John 4:16 shows us: "And we have known and believed the love that God hath to us. God is love, and he that dwelleth in love dwelleth in God, and God in him."
Spiritual people love sincerely and are willing to make sacrifices to show just how selfless and loving they are. They are genuine ambassadors of the Living God because God himself is Love, and He loves everyone unconditionally (John 3:16).
4. Genuine humility
Let's not forget how much God detests pride. Jeremiah 50:31 says, "Behold, I am against thee, O thou most proud, saith the Lord God of hosts; for thy day is come, the time that I will visit thee."
A spiritual person is humble and gives regard to everyone around him.
5. Compassion and peace-making
A spiritual person is always compassionate to those around him. He loves peace and does everything possible to make peace, even with those who hate him.
6. Posture of prayer
Spiritual people know the value of prayer and the importance of communicating with God at all times. They are in sync with the Throne of God. You will find them meditating on the words of God, always ready to extinguish the fiery arrows of the wicked enemy.
Why We Should Be Spiritual
Worldliness is the cause of so many evils today. The many atrocities and problems in the world today originate from our inability to allow the Holy Spirit into our lives as a people.
Many profess to be Christians, but they are not spiritual at all. They are more concerned and occupied with the things of the world than they should be. There is so much suffering and chaos in the world today because we are always distracted by the abundant and endless worldliness around us. And these distractions make us lose touch with the Holy Spirit.
The divine knowledge and understanding needed to flourish in this world are lost because we do not accept the ministration of the Holy Spirit in our lives (John 15:26). Yet, there are many benefits we receive from being spiritual. Being spiritual fills our hearts with true love. Love is the first and truest evidence of God and the Holy Spirit in your life (1 John 4:16). When you live a spiritual life, the spirit of love flows endlessly in your heart.
You will desire to show love and kindness to everyone around you. 1 John 4:20 says, "If a man says, I love God, and hateth his brother, he is a liar: for he that loveth not his brother whom he hath seen, how can he love God whom he hath not seen?" 1 John 4:8 further confirms that God is love: "He that loveth not knoweth not God; for God is love."
Another benefit of being spiritual is that the power of the Holy Spirit flowing through you produces a heightened faith in God. Being spiritual grants you the power of uncompromising faith in God, no matter the odds that you are up against. You speak, breathe, and live supernatural faith daily.
This is why spiritual people are always vessels of God through whom all kinds of miracles happen. When they speak, it goes with power. The prophetic words of a spiritual person always come to fulfillment.
Divine wisdom, knowledge, and understanding are also unique gifts of the Holy Spirit. Isaiah 11:2 shows us: " And the Spirit of the Lord shall rest upon him, the spirit of wisdom and understanding, the spirit of counsel and might, the spirit of knowledge and of the fear of the Lord."
The Holy Spirit provides confidence and makes us fearless in any situation, allowing us to establish trust with those around us too.
Photo Credit: ©Getty Images/choochart choochaikupt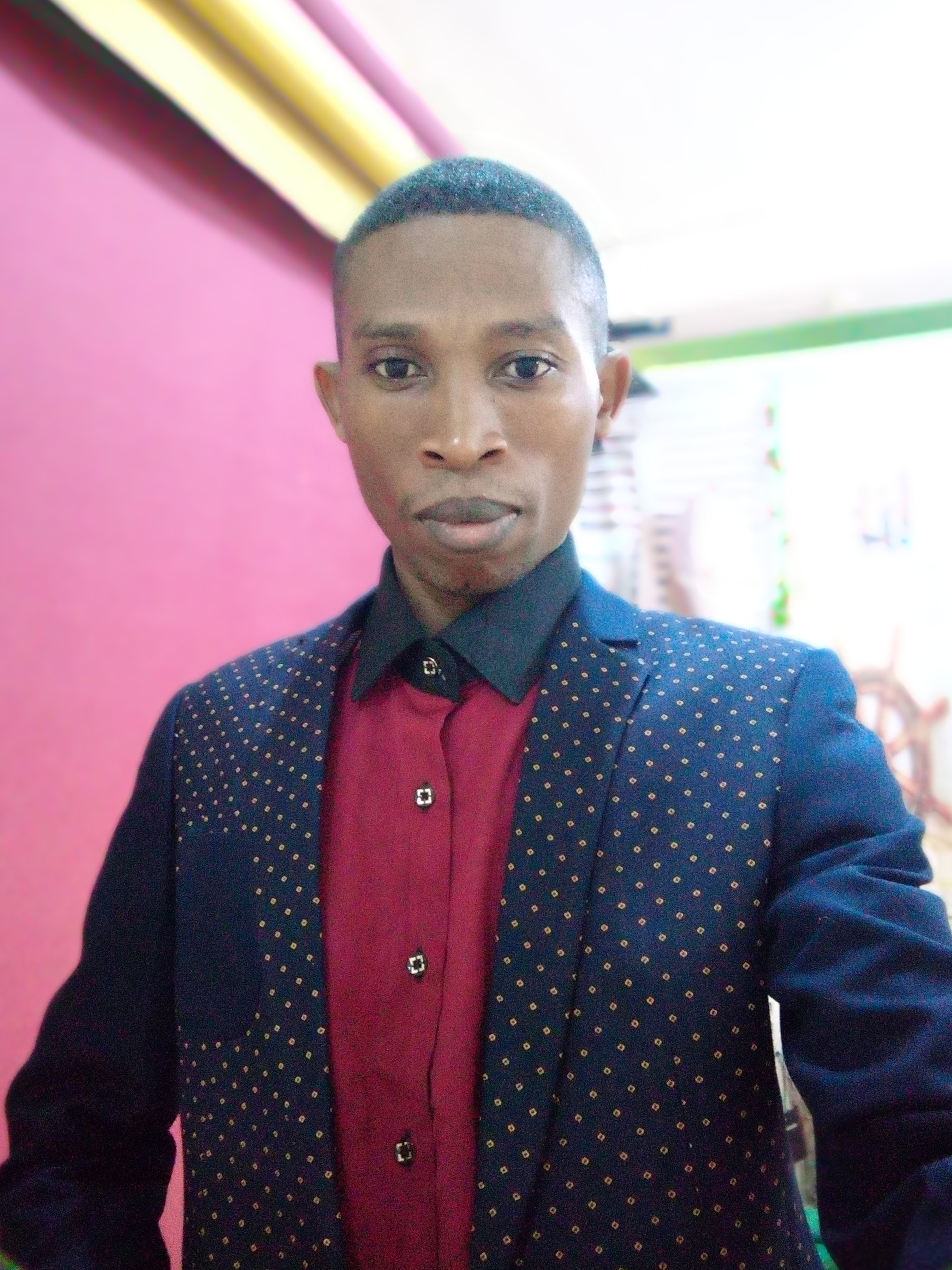 Emmanuel Abimbola is a creative freelance writer, blogger, and web designer. He is a devout Christian with an uncompromising faith who hails from Ondo State in Nigeria, West Africa. As a lover of kids, Emmanuel runs a small elementary school in Arigidi, Nigeria.
---
---