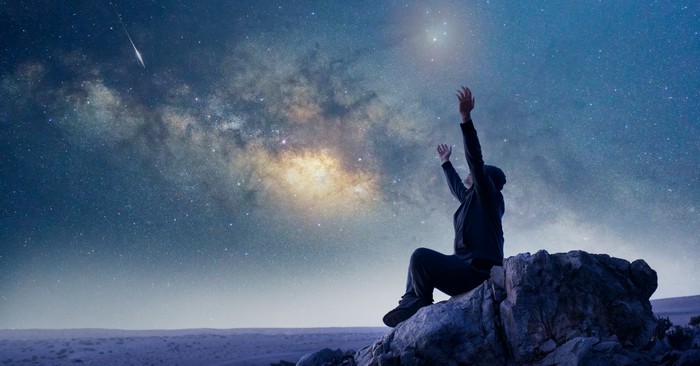 Jesus meant it when He said that He would come to us. Christ ascended up to heaven and sent the Holy Spirit to live in and with us. To have the Holy Spirit is to have Jesus.
Experience, what does that mean? If we look at an online dictionary, we will find a few definitions to the word experience. First, it is defined as practical contact with and observation of facts or events. Second, it is a personal encounter or undergo (an event or occurrence). Third, the length of participation. And fourth, an act or process of directly perceiving an event.
How Do We Experience God?
Spiritually speaking, can any of these definitions apply to a Christian's life? Has anyone who claims to be a Christian ever had an experience with God? This is a rhetorical question to which I am not seeking an answer, but one that a person should ask themselves.
Have any of us, at any point, stressed over whether or not we were true Christians? By definition, a Christian is anybody who has put their faith in Christ and has acknowledged Him into their souls as Lord, Savior, and Deliverer.
A Christian is any individual who has the Spirit of God living inside them. In the event that we have genuinely believed Christ for our salvation and recognized Him as Lord, then, at that point, the Spirit of God has come into our lives, and we are Christians.
We will not have the foggiest idea if the Spirit of God has come if we are sitting around waiting for a certain "feeling." However, we will realize He has come since Jesus guaranteed that He would.
When the Holy Spirit is working inside us, we will accept that Jesus Christ is God's only Son and that everlasting life comes through Him (1 John 5:5). We will start to work and act as Christ coordinates (Romans 8:5; Galatians 5:22-23).
We will find help in our day-to-day issues and in our prayers (Romans 8:26-27). We will be enabled to serve God and do His will (Acts 1:8, Romans 12:6). And we will become an important part of God's plans to develop His church (Ephesians 4:12-13).
The following scriptures give us truths regarding the Holy Spirit:
The Holy Spirit has been dynamic among individuals since long before recorded history; however, since the day of Pentecost (Acts 2), the Holy Spirit came to live in the hearts of all believers.
Many individuals know nothing about the Holy Spirit's actions; however, to the people who accept the Word of Christ and comprehend the Spirit's power, He gives an entirely different method for living life.
Jesus meant it when He said that He would come to us. Christ ascended up to heaven and sent the Holy Spirit to live in and with us. To have the Holy Spirit is to have Jesus.
Since the disciples were anticipating that Jesus should lay out a natural earthly kingdom and defeat Rome, they found it hard to comprehend the reason why He did not tell the known world that He was the Savior and Messiah.
In any case, not every person could grasp His message. Since Pentecost, the gospel has been announced all over the planet, but not every person is open to it. Jesus saves the most profound disclosures of Himself for the individuals who love and comply with Him.
God sends His Spirit to live in the hearts of all of his embraced adopted children. The Holy Spirit is alluded to here by Paul as "the Spirit of his Son." He moves into our hearts and gives us the right, alongside Jesus, to speak to God as a small child speaks to his or her earthly daddy.
Abba signifies father in Aramaic. Christ used this word in prayer in Mark 14:36. Since it is simple for small kids to say, similar to the English expression "dada," it resembles what a child would say to their dad.
Without our own corruption and the law dividing us from God, we can live with God as small kids do with a father that they trust. This verse assists with showing how every part of the Trinity is associated with our salvation.
God the Father sent the Son to save us, then, at that point, sent the Spirit to live within our hearts. As God's adopted children and heirs, we share with Jesus all freedoms and all of the resources that God provides, and we can claim them as well as our identity as God's children (Romans 8:15-17).
The "Spirit of Christ" is another way of saying the Holy Spirit. Before Jesus died and left His earthly ministry to go back to paradise, He vowed to send the Holy Spirit (the Comforter) to instruct, help, and guide the pupils and any others that called upon Him (John 14:15-17, 26, 16:7).
The Holy Spirit would speak to them regarding Jesus and uncover His glory to them (John 15:26, 16:14). The prophets of the Old Testament, while writing by the inspiration of the Holy Spirit (2 Peter 1:20-21), told of the Messiah that was to come. The apostles of the New Testament, through the motivation of the same Holy Spirit, preached of Christ crucified and risen.
To be able to experience God, we must have a relationship with God. How do we build a relationship with God? By being open with God.
Try Not to Make it Difficult
If we truly want to construct a relationship with God, then we have taken that first important step. Having the desire to have a relationship with God begins with our openness, our intent, and our focus. The rest involves moving toward God and being available to what He allows to occur.
God Is Consistently Present
We have the opportunity to welcome Him into our lives or not. Like our relationships with others, it generally requires a degree of investment of our time and effort, and it really depends upon us to step up closer to God by setting ourselves in His presence and simply staying there.
It is seldom sensational. When we do this again and again, inclination and conviction will follow, and we will start to believe He is with us and is directing us.
We should set aside time to meet up with God. It doesn't matter what time of day it is; just get alone in our "prayer closet." By doing so, we can get to know Him personally (1 John 4:8).
That means that we should take time out of our busy schedules to converse (talk) with Him, pay attention to Him, and welcome Him to come close to us.
We should also make a move when we hear God's voice. When He speaks to us, we should act upon it. We are to love God with all that we have, not just partially but with our whole being.
We should also show love to those around us, not just our family and friends but those people that we meet throughout the day (1 John 4:20-21).
We should be careful with the prosperity outlook (Matthew 6:24). Do not get hooked into expecting and coveting wealth and material items. That means we need to avoid worldly things (1 John 2:15). Do not place "things" before God.
We need to learn to live in absolute compliance (obedience) (John 14:15). The more we obey God, the better off we will be in the long run. Withdraw from evil (Psalm 34:14, 1 Thessalonians 5:22).
Too many people make this more difficult than it really is. Keep it simple but be sincere.
For further reading:
Why Is Being in the Presence of God Special if He Is Omnipresent?
What Does it Mean to Seek God's Face?
Will the Lord Be with Us When We Pass Through the Waters?
Photo Credit: ©iStock/Getty Images Plus/Oscar Gutierrez Zozulia
---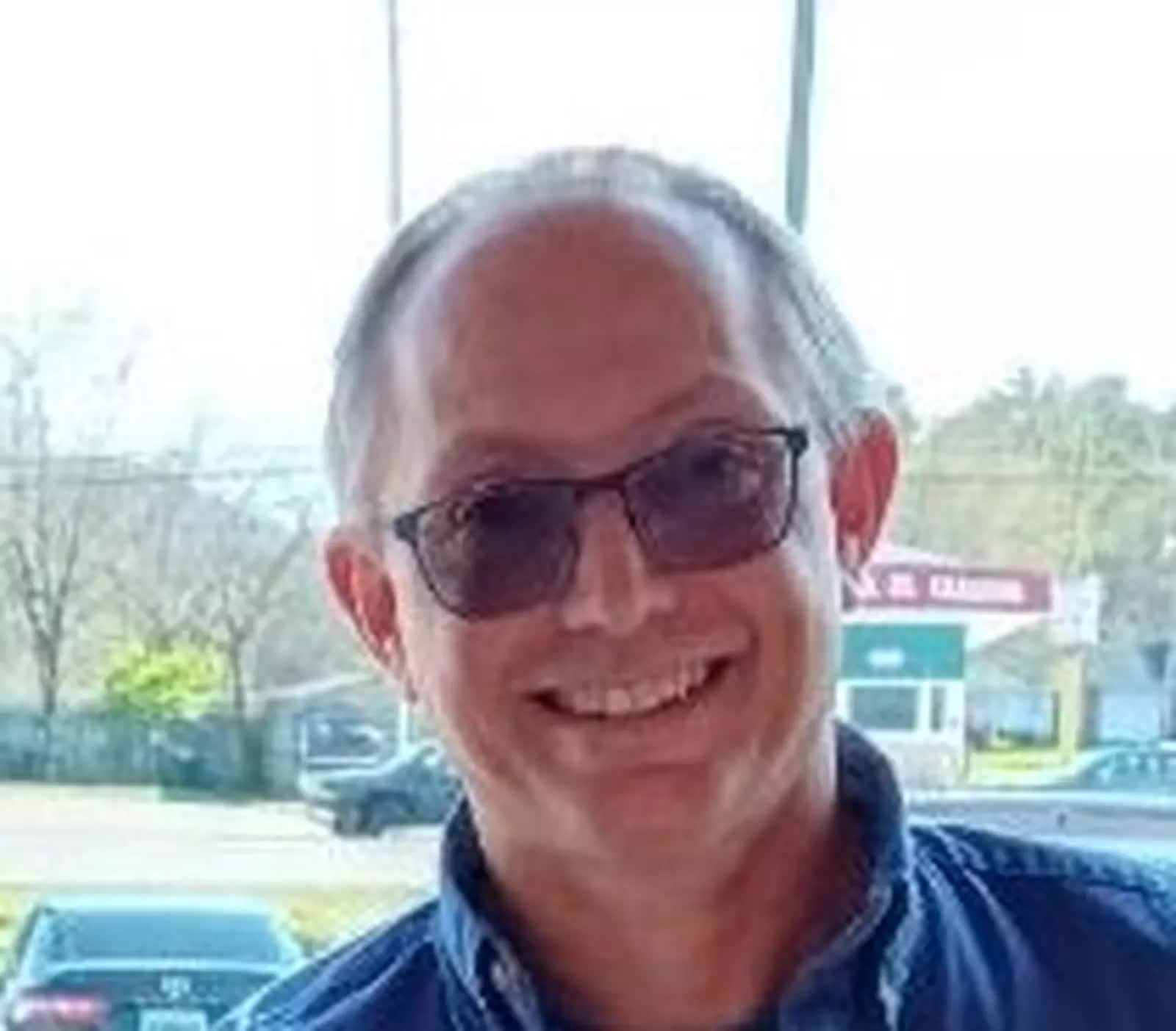 Chris Swanson answered the call into the ministry over 20 years ago. He has served as a Sunday School teacher, a youth director along with his wife, a music director, an associate pastor, and an interim pastor. He is a retired Navy Chief Hospital Corpsman with over 30 years of combined active and reserve service. You can check out his work here.
---
---