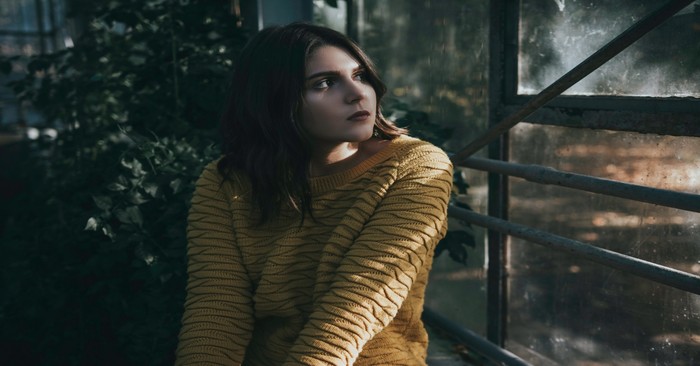 I had all the symptoms: sweaty palms, a rapid heartbeat, and an unshakable knowing. It wasn't the first time I experienced these physical changes. In fact, for most of my life, any time I felt there was something God wanted me to say, the above behaviors ensued almost immediately.
For the most part, public speaking has not been a challenge. I am a bona fide talker: born with a microphone in one hand, and rarely, if ever, am I shy. But there is a difference between talking and speaking the thing you know God wants you to say. On this day, I found myself feeling restless and uncomfortable with the idea of speaking in front of a group. It was the final night of my yearlong Bible study and the class was invited to share all that God had done in our lives.
My apprehension about speaking centered around my need for self-preservation. My year and subsequent study had been filled with challenges, including: personal, relational, mental and spiritual. This did not seem testimony-worthy.
As a result, I sat in my seat and rationalized for about 20 minutes why I wasn't going to speak. When I absolutely couldn't stand my body's persistent attempts to get me off that pew, I gave in and made my way down to the podium. As I stood before a sea of women, I opened my mouth and took the plunge.
I talked about the rebellion I saw in my heart, my struggle to accept others, an unwillingness to seek peace in relationships, and my ever-mounting pride. It wasn't pretty with a nice big bow on top, just an admittance of how much I need God. In fact, my testimony was more like a status update and an urgent SOS for the saints to pray for me. By the end of my mini soliloquy I was doing the ugliest ugly cry and clinging to the podium for dear life; it was anything but glamorous. My weakness was on display in grand fashion.
Photo Credit: Unsplash/Sorin Sirbu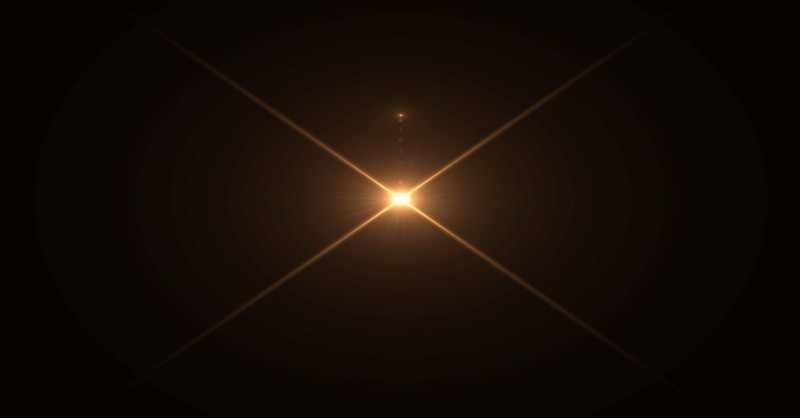 "...I was keenly aware of how God's power shines brightest in the midst of human weakness."
After the service was over, women I knew (and those I didn't) came up to say, "Thank you." "Thank you?" I was thinking but didn't say. "You should thank God, because I didn't want to get up," I thought to myself.
Their responses showed me what it means to say, "God's power is made perfect in our weakness." Despite the fact that I served up a 5-course meal of flaws, the audience walked away with a revelation of God's power. They weren't enamored with how well I spoke or how much of a super Christian I am (because I'm not). That night I was keenly aware of how God's power shines brightest in the midst of human weakness. From that experience I extracted 4 principles about what it means that God's power is made perfect in our weakness.
Photo Credit: Getty Images/oppos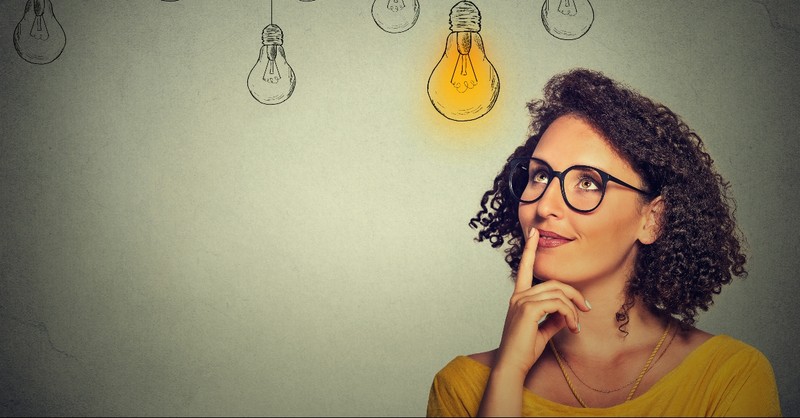 1. God Displays His Power When Our Understanding Is Weak
Throughout the Bible, God displays His power among weakness. One of the accounts occurs when Jesus healed the blind man in John chapter 9. As Jesus and his disciples went along they saw a man who had been blind since birth. Here in this passage, Jesus used one of the most unconventional healing methods known to medicine. John 9:6 (NIV) says, "After saying this, he spit on the ground, made some mud with the saliva, and put it on the man's eyes."
For many of us, the sound of someone spitting in close proximity would make even the calmest person a little anxious. I imagine some of us might have even questioned the Savior's actions and whether that spitting sound had anything to do with the cold moist dirt He began to place on our blind eyes. In this example, the blind man and the disciples alike had a weak understanding. They had no idea what Christ was doing in this moment.
Photo Credit: ©iStock/Getty Images Plus/SIphotography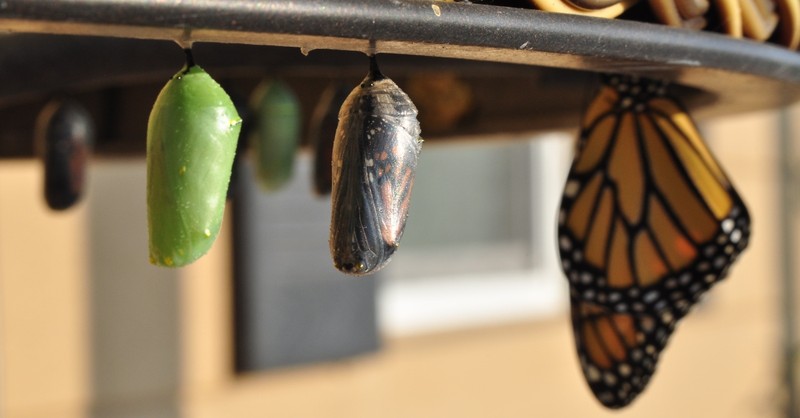 "...we are weak in our understanding of how things are going to work out for our good."
This is the case for many of us. When it comes to life's idiosyncrasies, we are weak in our understanding of how things are going to work out for our good. A financial crisis, a terminal illness, a job loss, and a broken relationship are all opportunities for God's power to be displayed.
This is why Scripture reminds us that God's ways are not like our ways in Isaiah 55: 8. He is able to use people, circumstances, and difficulties in ways we cannot even fathom. When we are weak in our understanding we can trust in God who understands and controls all things. He can use the circumstances we do not understand to display His power.
Photo Credit: Unsplash/Suzanne D Williams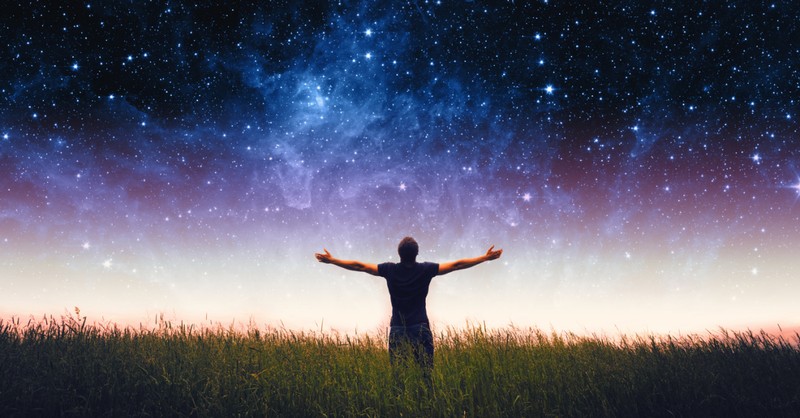 2. God Displays His Power When We Obey
As the text continues we see that Jesus told the man, "'Go, wash in the Pool of Siloam.' So the man went and washed, and came home seeing." (John 9:7 NIV). It is probable that the blind man may have had doubts about Jesus and the mud patties he placed on his eyes. We can only speculate what might have been going through this man's mind, but we do know, however, there was a span of time between the application of the mud and washing it off. It is possible that in that time, the blind man may have questioned whether Jesus's method was actually going to work. He may have wondered if he would finally be able to see after having been blind for his entire life.
Photo Credit: ©Getty Images/FotoMaximum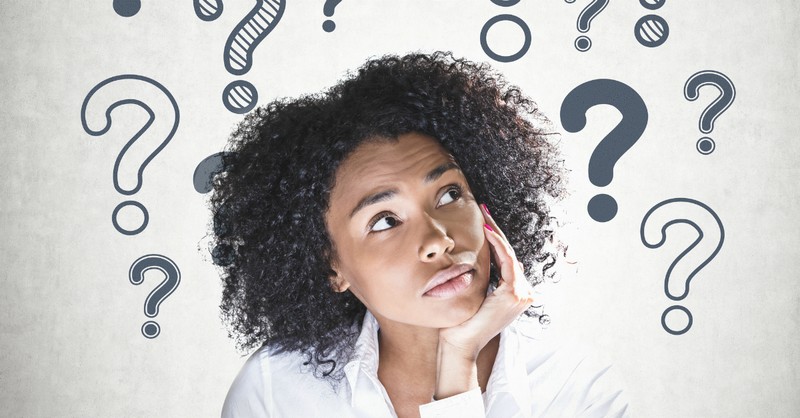 "There are times, when God will ask us to do things that simply don't make sense."
We are not so different. There are times, when God will ask us to do things that simply don't make sense. He may say give when the money is low, forgive when the other person refuses to apologize, pray when it makes more sense to act. Whatever it is we may be sensing God telling us to do, if it is backed by scripture, our obedience is an opportunity for God's power to be displayed in our weakness. Our obedience unlocks an incredible demonstration of Christ's power.
Photo Credit: ©GettyImages/ismagilovjpg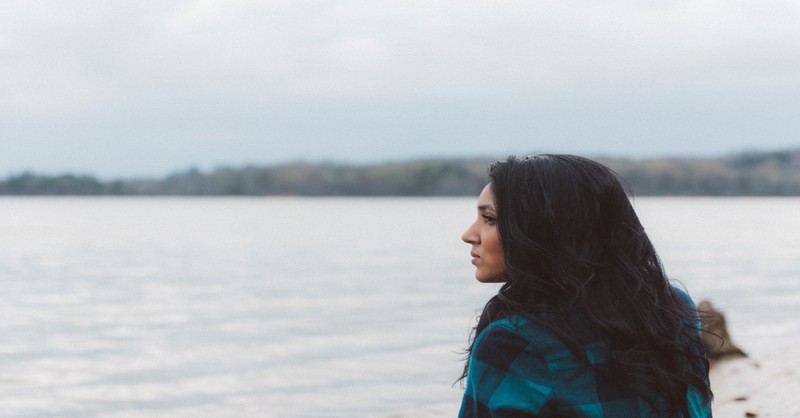 3. God Displays His Power in Impossible Circumstances
This man did not become blind in adulthood. The text tells us he was "blind from birth," in John 9:1 (NIV). If there was ever an impossible situation it would be this one. He had never seen a sun rise, never seen the face of his mother, or the very food that he put into his mouth. The situation looked bleak and certainly, there were questions of whether Jesus could alter this man's condition.
We too faced impossible circumstances. What are you facing today? Is it a marriage that seems to be over? Maybe it's the behavior of a child. Whatever it is, God still displays his power in impossible circumstances. When we are powerless to change our fate, God can step in and demonstrate his power in our lives.
Photo Credit: Unsplash/Chad Madden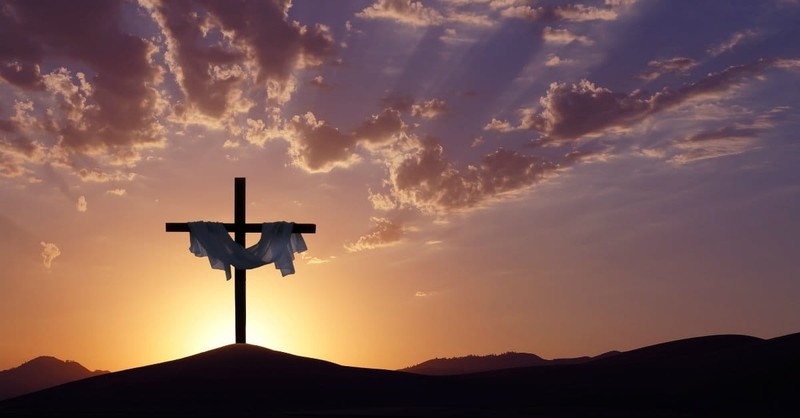 4. God Displays His Power When He Alone Gets the Glory
Can you imagine coming into the presence of God one way and leaving another. This was the experience of the blind man. He had an encounter with God as a blind man and left seeing. The Bible tells us about how people responded. Some wondered whether he was the man that had been born blind. Even after he said, "I am the man," they didn't believe. They questioned how his eyes were opened and this was His response, "The man they call Jesus made some mud and put it on my eyes. He told me to go to Siloam and wash. So I went and washed, and then I could see." (John 9:11 NIV).
Photo Credit: GettyImages/mbolina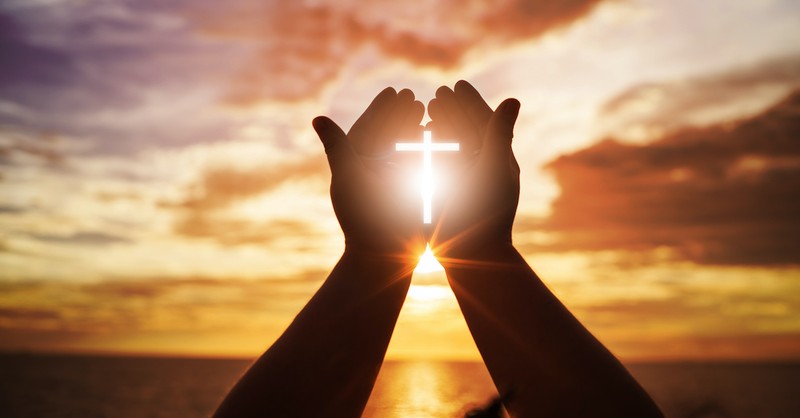 "When God displays his power in our weakness it magnifies his greatness before others..."
Sometimes God allows the circumstances of our lives to back us into a corner that only He can get us out of. This is not happenstance but by design. When God displays his power in our weakness it magnifies his greatness before others who may not have a relationship with Him yet. It may be that God is using the difficult and impossible situations of our lives so that He can display his power for those who are watching outcomes unfold from afar. If you find yourself inundated with weakness, be encouraged, trust God and know that this is when God's power is best displayed.
Kia Stephens is a wife and homeschooling mama of two who is passionate about helping women know God as Father. For this reason, she created The Father Swap Blog to be a source of encouragement, healing, and practical wisdom for women dealing with the effects of a physically or emotionally absent father. Each week through practical and biblically sound teaching she encourages women to exchange father wounds for the love of God the Father. For more encouragement download Kia's free ebooks, Hope for the Woman With Father Wounds and Forgiveness Hacks: 5 Strategies to Help You Forgive. Additionally, you can connect with Kia on Facebook, Instagram, Twitter, and Pinterest.
Photo Credit: T©GettyImages/arkira
Originally published Friday, 17 June 2022.
---
---