What Does It Look Like to Walk with Jesus in Real Life?
How often have you heard people describe the Christian life as "walking with Jesus?" Or perhaps you've heard of life in Christ described as a "walk." What exactly does it mean and what does it look like to walk side by side with the invisible God?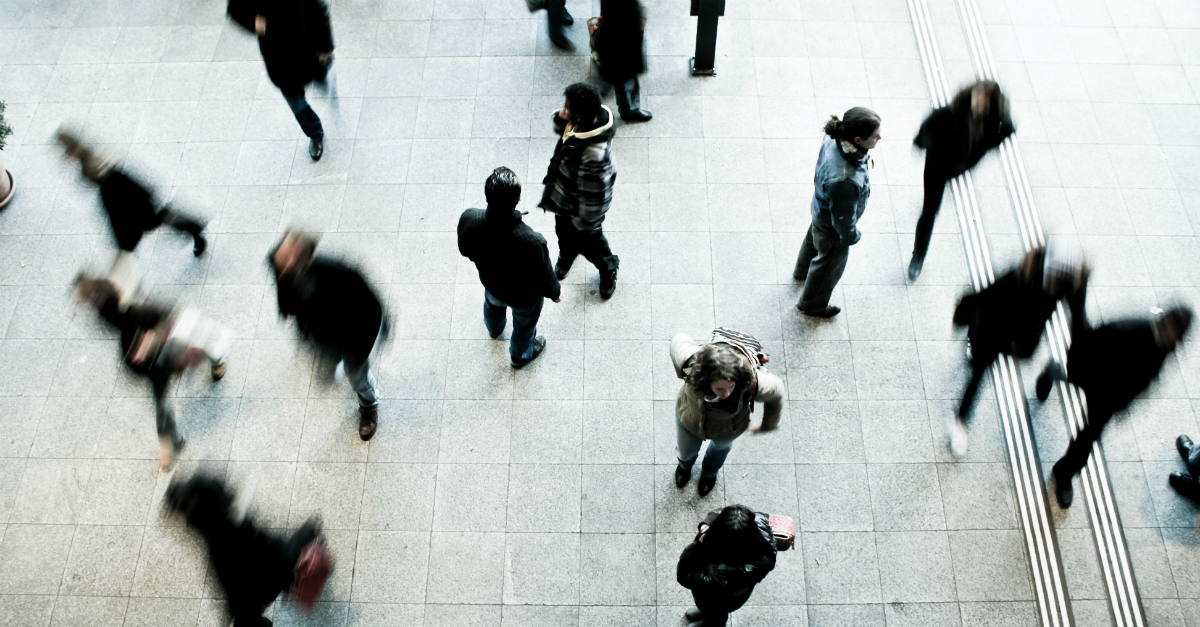 In the scriptures, we see that God walked in the Garden of Eden, we see many people described as those who walked with God, and we see people who walked in close proximity to Jesus but never knew him. We often hear the term "walk with Jesus" used in the church as a mark of solid faith, but what does that actually look like? In real life walking with Jesus means hills and valleys, times when we will feel energized, weary, challenged, and relieved.
While there are many ways for us to recognize the nearness of Jesus as we walk through life, there are certain characteristics that are non-negotiable.
Photo Credit: Unsplash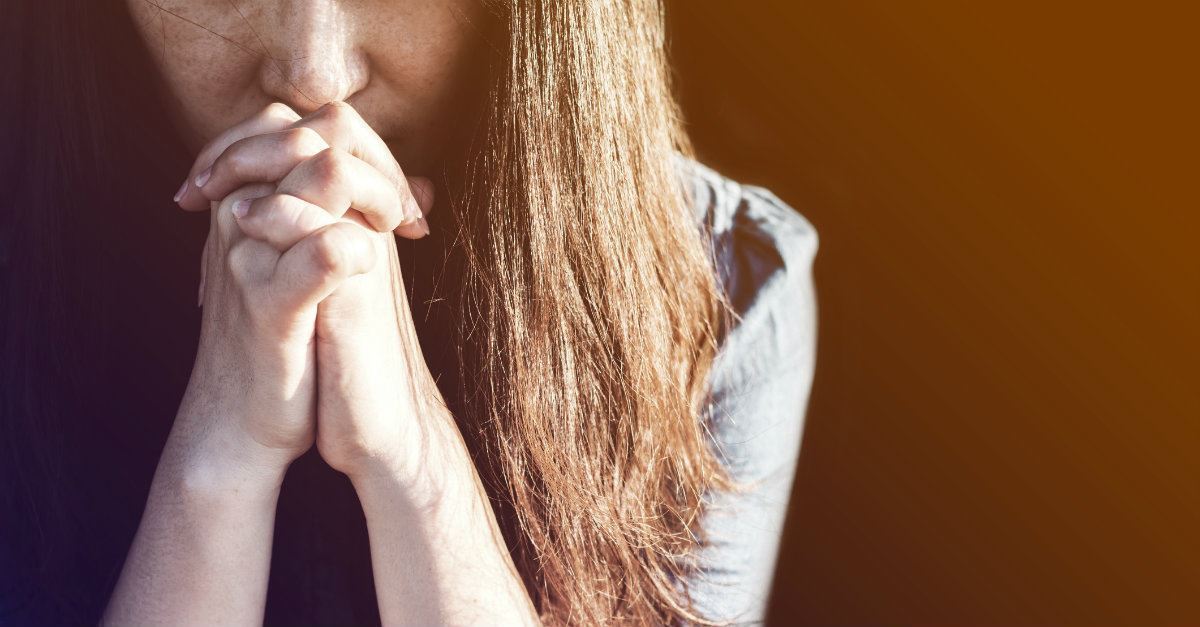 Build a Relationship with Him
There are times in life where we hyper-spiritualize simple concepts, like walking with Jesus. The answer to what it looks like is quite simple—spend time with him, talk to him, and listen to him. Think about how you build a relationship with anyone and use those skills to build your relationship with Jesus. His Spirit lives within you and is always available to us, but we have to ask ourselves are we making ourselves available to him?
Life gets busy, and many things clamor for our attention. If time with Jesus gets skipped it naturally follows that you will not feel as close to him. We see generation after generation rising up to say, "Here we are now, entertain us," instead of, "Let everything that has breath praise the Lord," and the influence of that overflows into our hectic life. We numb the ache we feel for a relationship with God with streaming services and smartphones, and wonder why we are a culture in an existential crisis. If our hearts are longing for God, we must make room for him in our schedules. A.W. Tozer says in The Pursuit of God that "We need never shout across the spaces to an absent God. He is nearer than our own soul, closer than our most secret thoughts." We need not strive to get Jesus' attention, but we must approach him with a listening heart.
Photo Credit: Getty Images
Love His People
In the church, we often talk about how our faith is about a relationship with Jesus; while this is absolutely true, it is nurtured by a relationship with his people. We cannot separate ourselves from the church that Christ loves. Many have been hurt by others in the church: members, leaders, and pastors, but just because we have been hurt doesn't mean we can give up on the church. We may move churches throughout our lives, but we always look for where God would have us invest the gifts he has given us. We must fight to keep our love for God's people alive and well. Neither they, nor we, will be perfect this side of heaven, so we forgive, heal, and find our place in the body.
If we never let the global and local church into our hearts, we miss out on discovering the fullness of the love of Christ. Not only that, we miss out on one of our greatest opportunities of showing Jesus we love him. In John 21:15-17, shortly before the risen Lord Jesus prepares to ascend back to his heavenly home, he has a conversation with Peter, one of the great leaders of the early church/messy disciples:
When they had finished eating, Jesus said to Simon Peter, "Simon son of John, do you love me more than these?" "Yes, Lord," he said, "you know that I love you." Jesus said, "Feed my lambs." Again Jesus said, "Simon son of John, do you love me?" He answered, "Yes, Lord, you know that I love you." Jesus said, "Take care of my sheep." The third time he said to him, "Simon son of John, do you love me?" Peter was hurt because Jesus asked him the third time, "Do you love me?" He said, "Lord, you know all things; you know that I love you." Jesus said, "Feed my sheep."
Holding Unpopular Opinions
One of the hard truths about walking with Jesus is that it will mean we hold to a worldview that is in opposition to much of the rest of the world. The people that we interact with daily need to hear the truth and see you walking in the light of it, but they also may find it offensive. When we walk with Jesus we must understand that sometimes our opinions will be unpopular. Jesus himself warned us of this. In John 15:18 he says, "If the world hates you, keep in mind that it hated me first." It may not feel pleasant, but it is worth it. It may not be easy, but most things worth doing come with a challenge. Even if that obstacle means our feelings no longer direct our steps.
Invite Him into ALL Your Decisions
We are often tempted to follow our hearts into whatever they desire at the moment, even though Jesus said, "For out of the heart come evil thoughts—murder, adultery, sexual immorality, theft, false testimony, slander" (Matthew 15:19) We like to demand our own way. Our fears and desires get loud when decisions need to be made. When we walk with Jesus, we find the strength to let our flesh be silenced and our heart conformed to the will of God Almighty. We don't make useless attempts at hiding the dirty corners of our lives from the eyes of Jesus, but we bring it all into the light and ask, "Lord what would you have me do with this?" We do this, because like it or not we know Jesus always knows best.
The more we submit to his wisdom, the more truth we find present in our own lives, because when we stay near to Jesus our character begins to shift. When we walk with someone, we learn to come into step with them. One or the other defers to the speed the other walks. When it comes to walking with Jesus, we always let him lead, and we invite him into all our decisions, for he chose us. In John 15:16 Jesus says, "You did not choose me, but I chose you and appointed you so that you might go and bear fruit—fruit that will last—..." When we walk with Jesus, we not only find salvation from the debt our sins have mounted against us, but we find what it means to live for the life to come. We make each decision with this in mind, because we have been appointed to bear fruit, to shine the light, and to glorify the God of creation and love.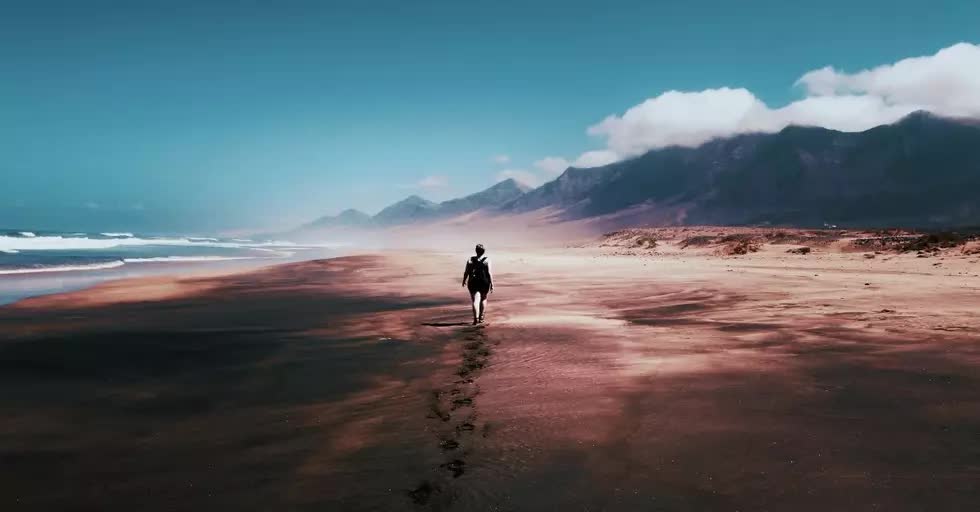 We Walk by Faith and Live with Hope
Walking with Jesus requires us to take steps of faith and that means we can't always see where our feet will land. It is with trust that we walk into the unknown, and we have that trust because we know that we are loved, we are cared for, and we are seen by God. When we don't know these things so deeply that they are alive within every part of us, it can feel impossible to walk by faith. That is why the devil will attack us in these areas. He will hiss into our hearts the words he has been poisoning truth with since the beginning, "Did God really say?"
Did God really say you are loved? He did—1 John 4:16
Did God really say you are cared for? He did—1 Peter 5:7
Did God really say you are seen? He did—Hebrews 4:13
Don't believe anything different. If Jesus is the Lord of your life, nothing can keep you from the promises of God. Every day of your life you can walk alongside Jesus. Through the suffering, he is there. In the moments of joy, he is there. When you are lonely, he is there. In the moments when doubt presses in and tells you that you are alone, he is there. Every day, he is there, and heaven awaits. No more loneliness, no more doubt, no more sorrow or pain, so we walk by faith with the hope of fulfilled promises and perfect eternity. "For we live by faith, not by sight. We are confident, I say, and would prefer to be away from the body and at home with the Lord. So we make it our goal to please him, whether we are at home in the body or away from it" (2 Corinthians 5:7-9).
---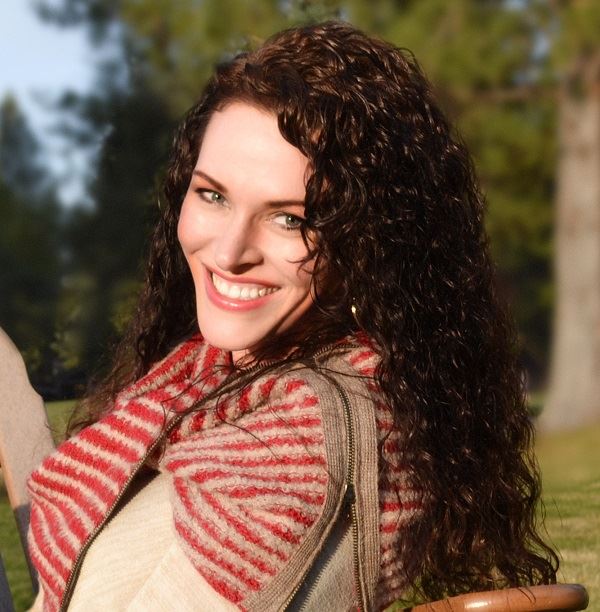 Chara Donahue is a co-author of the Bible study 1, 2 & 3 John: Experiencing Transformation and is working on her next book. She enjoys serving as a biblical counselor, speaking to women, and savoring coffee when her four kids are out playing with dad. She holds an MSEd from Corban University, is passionate about seeing people set free through God's truths, and is the founder and editor of Anchored Voices. Get in touch with her on Facebook or Twitter.
Comments