What did Jesus Pray for in His Last Days?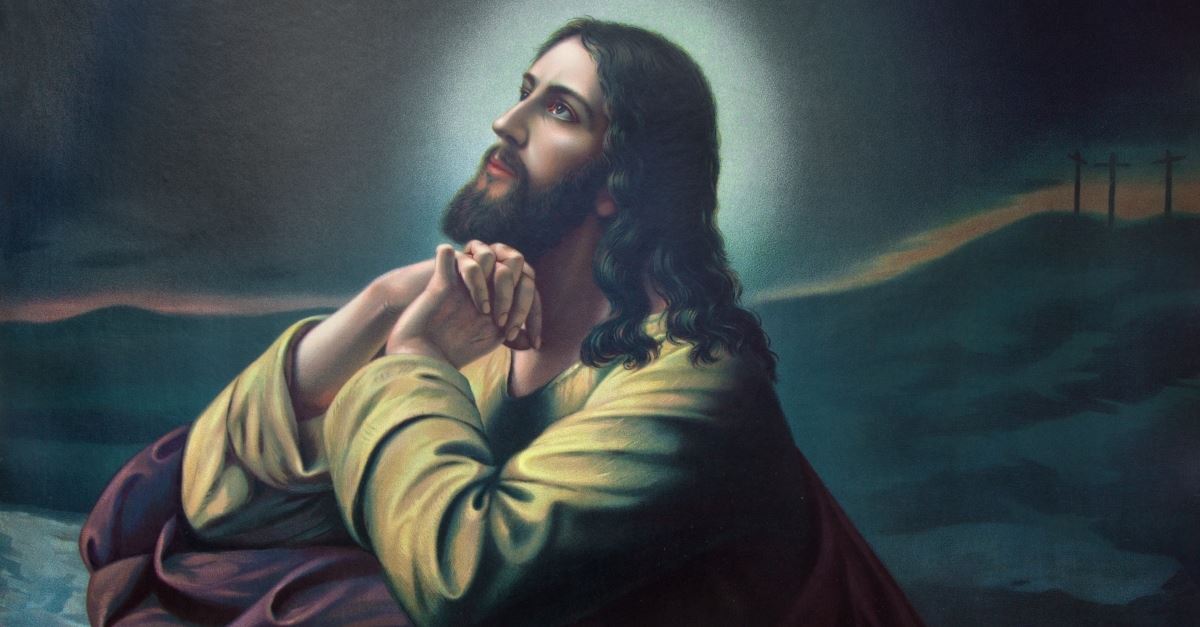 This world is a battlefield. And though we don't always recognize what happens around us in the spiritual realm, Scripture assures us the forces of darkness fight constantly against God's forces of truth and light. Daily, we live in a war zone. Jesus knew how much we would need His Spirit-filled prayers and words of life from generation to generation.
Jesus delivered a prayer in John 17. At this point we know that Jesus' time on earth was coming to an end. Though He understood the days were short, His disciples didn't fully understand what was still to come. In this chapter of John, Christ prayed for Himself, for His disciples, and for all future believers. It took place after the Last Supper and before He entered the garden where He would pray all night and then be betrayed by Judas.
Last words are significant. This is the prayer that began his journey to the cross. This particular prayer of Jesus during the end of his time in our world holds special meaning and significance. Christ's words stand firm forever. They are unchanging. They hold purpose for our lives right now, and for every future generation. His powerful prayer holds truth and hope for us, giving us an example of how to pray today. May we cling to every word of wisdom and promise spoken in these verses and heed the words Jesus spoke over us.
Jesus' Prayer from John 17:
Photo Credit: Getty Images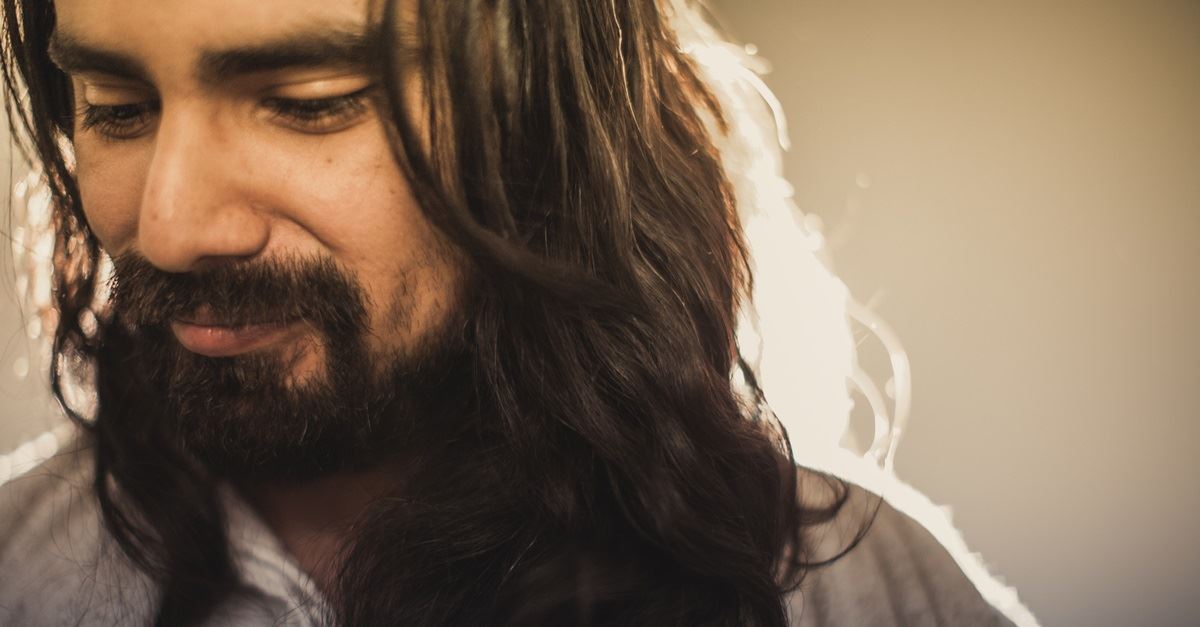 Jesus Prays for Himself – John 17:1-5
As the chapter opens, we read that Jesus looked up toward heaven and prayed. He had just spent time with His disciples at the Last Supper. He washed their feet, encouraged them, warned them of the traps of the enemy, and taught them of all that was still to come. And then He prayed:
"Father, the time has come. Glorify your Son, that your Son may glorify you. For you granted him authority over all people that he might give eternal life to all those you have given him. Now this is eternal life, that they may know you, the only true God, and Jesus Christ whom you have sent. I have brought you glory on earth by completing the work you gave me to do. And now, Father glorify me in your presence with the glory I had with you before the world began." (John 17:1-5)
Photo Credit: Lightstock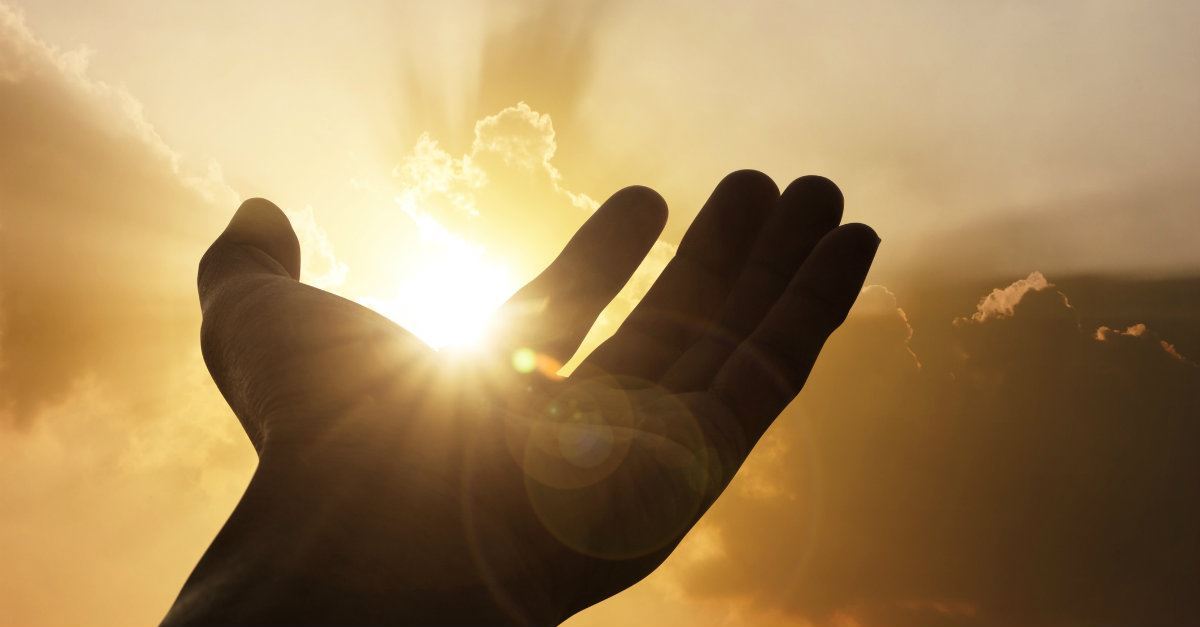 When Jesus prayed for Himself, He asked God to glorify the Son, so that God might be glorified through His life. He stated the absolute truth of our eternal life through Christ alone, that we may know the one true God, who sent His Son, Jesus Himself. He acknowledged that His life, a mission of bringing glory to God on earth, was as good as completed as He neared the final stretch toward the cross, accomplishing all that God gave Him to do.
In this prayer, Jesus defined important promises and indicated how His followers are to relate to God. He said that to have eternal life is to know God (John 17:3). Christ points us to God, who is our life, and will be forever and ever. And to bring glory to Him is to complete the work He gives us to do, as Jesus did, keeping and shepherding "all those you have given him," and submitting himself to the cross, to bring us into that eternal life of knowing God.
With Jesus revealing his deep desire for God and His Son to be glorified, He looked forward to returning to His Father.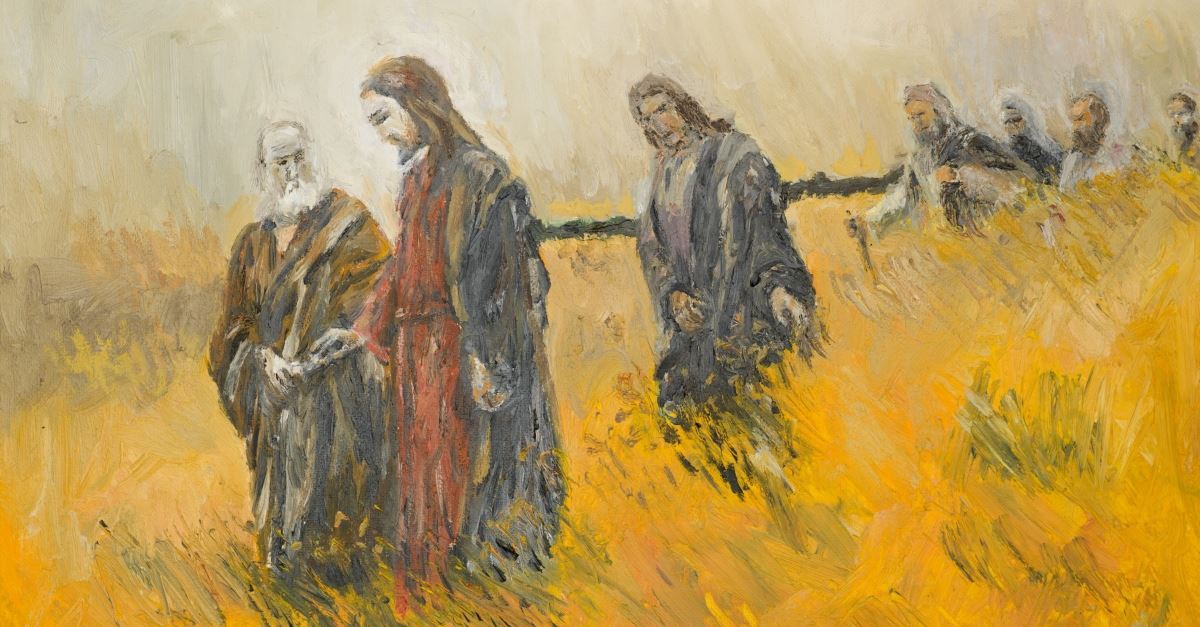 Jesus Prays for His Disciples – John 17:6-19
Jesus' heart and compassion is so evident in these verses as He prayed for His disciples. The ones who walked beside Him on the journey, the ones who left everything to follow Him, the ones who shared meals with Him and watched Him perform miracles. The words of Christ reflect His knowledge that He will not be in the world much longer, and He called on His Father to continue to protect his followers, as He himself had, by the power of His name.
"I will remain in the world no longer, but they are still in the world, and I am coming to you. Holy Father, protect them by the power of your name – the name you gave me - so that they may be one as we are one." (John 17:11)
Photo Credit: Getty Images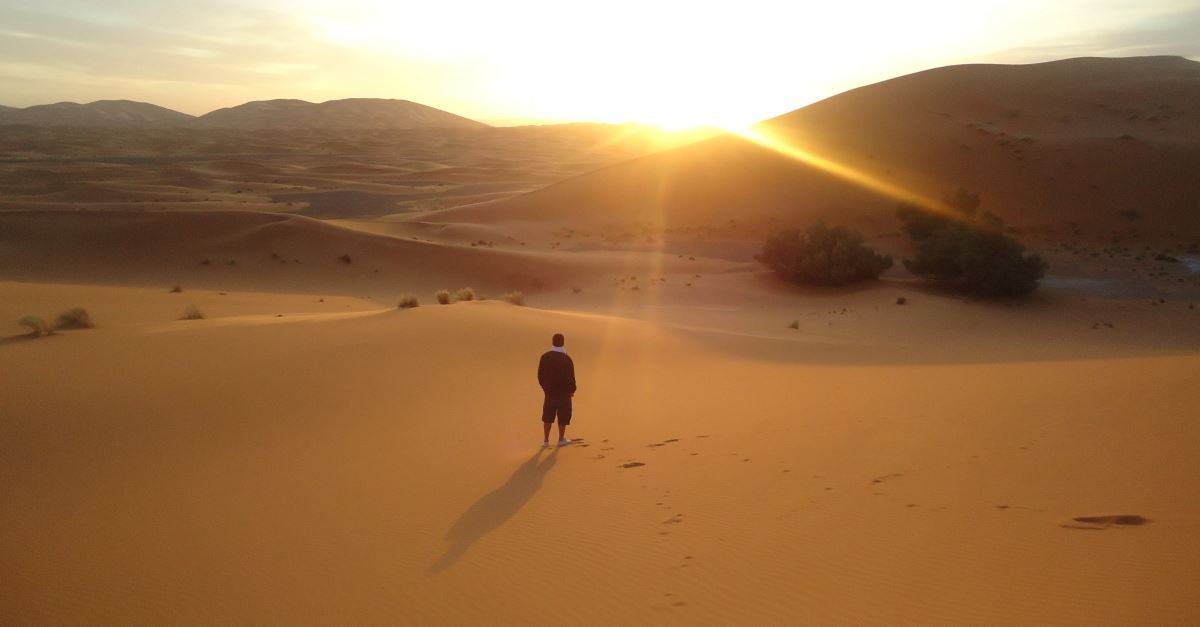 He knew there were hard things up ahead for his friends, He knew what it was to be hated by the world because of the call to live set apart from what it offers. He understood the warfare that dark forces and Satan himself would bring against God's people. He knew all these things, and so He prayed powerful prayers, placing His closest friends in the hands of the Father who loved them more than they could ever know.
Photo Credit: Pexels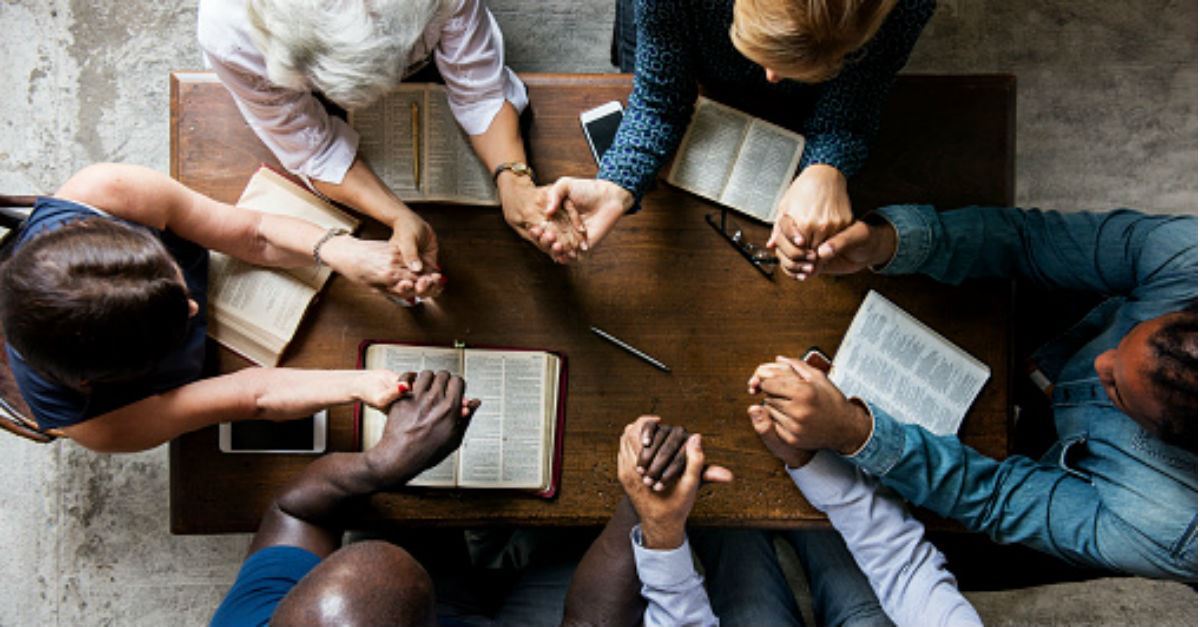 Jesus Prays for Future Believers – John 17:20-26
In this powerful portion of Scripture, we see that Jesus prayed for us. You and me. He spoke words of life and power over our lives, and they are still mighty for us today. After praying these promises for His disciples who walked by His side, He spoke over our lives as well.
"My prayer is not for them alone. I pray also for those will believe in me through their message, that all of them may be one, Father, just as you are in me and I am in you." (John 17:20-21) 
Photo Credit: Rawpixel/Thinkstock
For all the generations still to come, Jesus concerned himself with praying for our unity in Christ, and that He would ultimately be glorified through each one of us. He knew that faith is not meant to be lived alone. He understood the challenge it would be, and thus the importance of prioritizing our "togetherness," standing together and bearing with one another. It is unity in our Lord and Savior Jesus Christ that the world can be most powerfully impacted. For the world will know us by our love (John 13:35).
Photo Credit: Unsplash
Find Hope in Christ's Prayer over You:
The God who created us knows us so well. He understands our weakness. He is aware of the intense spiritual battle we're up against day by day. And in all of that we can know beyond a doubt that He is truly with us. We are never alone. We can be assured the Spirit intercedes for us even now (Romans 8:26), and Christ's words of truth shine over us still today.
Meditate on His words of intercession for you. Find hope in knowing that they are filled with power and grace, to break strongholds that seek to hold us captive, to bring freedom and peace to discouraged souls.
Our God is for us and fights for us today. As Jesus cried out in prayers to Him in His most desperate hours, we too can come before Him in our times of need, knowing that He hears us, whatever we ask. God promises to work mightily on our behalf, strengthening, protecting, unifying, filling us with His love and light.
Dear Lord, thank you for your words of life and their power in us today. Unify our hearts in you. Help us to live a life of love, that all may see your glory. In Jesus' Name, Amen.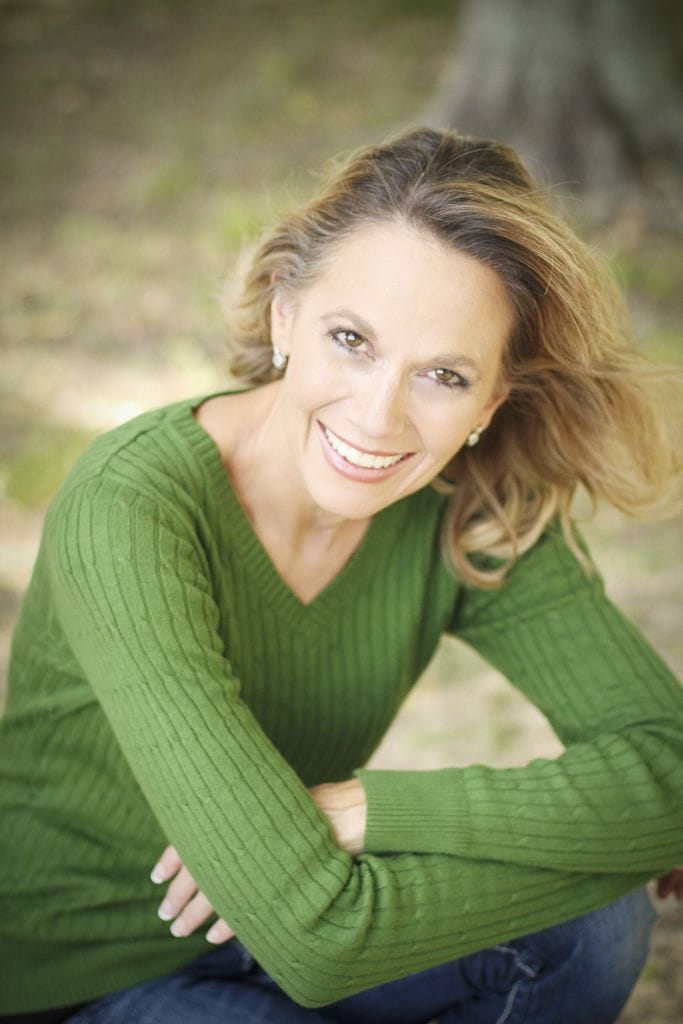 Debbie McDaniel is a writer, pastor's wife, mom to three amazing kids (and a lot of pets). Join her each morning on Fresh Day Ahead's Facebook page, for daily encouragement in living strong, free, hope-filled lives. Find her also on Twitter and at her blog www.debbiemcdaniel.com.
Photo Credit: Unsplash
---