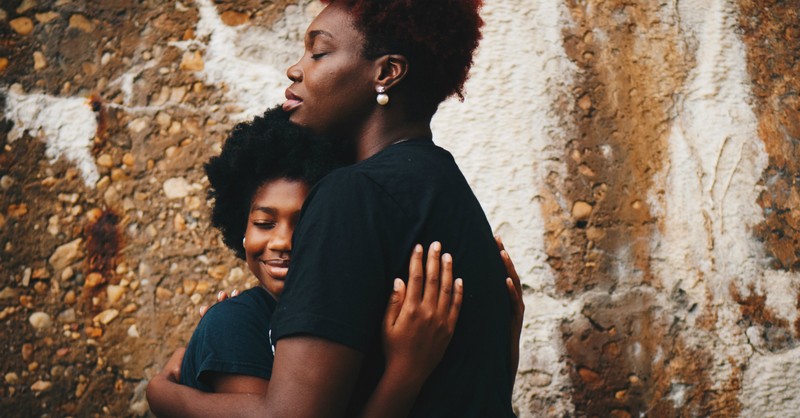 6 Ways to Show God's Love on Purpose
Victoria Riollano

iBelieve Contributor
Is there any greater love than to seek the Father on someone else's behalf?
Love is intentional.
We see God's love throughout the Bible. His love for Adam led him to create Eve for companionship. God's love allowed Moses, Esther, Peter, and Paul to do the unbelievable for many to be saved. His love for His creation leads Him to keep His promises (2 Corinthians 1:20). God's love for humanity led him to send His only Son to save the world (John 3:16).
We simply cannot run away from the truth that the Lord shows us love. In fact, God's love never fails, never leave us, and serves as an example for how we can treat others.
"For I am convinced that neither death nor life, neither angels nor demons, neither the present nor the future, nor any powers, neither nor depth, nor anything else in all creation, will be able to separate us from the love of God that is in Christ Jesus our Lord." - Romans 8:38-39
As Christians, it is our responsibility to share God's love with others. As we do this, others will know that we belong to Him, and we can open the door to share the gospel. According to the Word, when we fail to show love toward one another, but say we love God, we prove ourselves to be liars. Those who claim to be Christians should make a choice to love, even when it's difficult.
"By this all will know that you are My disciples, if you have love for one another." - John 13:35
With this in mind, let us consider the ways we can love one another, honoring the Lord and allowing others to feel value:
1. Be kind.
Kindness is one way we can show genuine love. Kindness can be defined as an intentional action to be friendly or caring. Whether through a random act of kindness to a stranger, writing a thoughtful letter to a friend, making a meal for a new mother, or saying "thank you", we can choose kindness in an instant. Those who are unkind, hateful, or lack compassion for others may have a difficult time spreading the gospel. If we claim to be Christians but are inconsiderate, disgruntled, and selfish, we can expect that few nonbelievers will be interested in the God we serve! Kindness opens the door to us being able to share the gospel with grace.
"Therefore, as God's chosen people, holy and dearly loved, clothe yourselves with compassion, kindness, humility, gentleness and patience." - Colossians 3:12
2. Be hospitable.
Hospitality is one way to show God's love that may often go unnoticed. Yet, hospitality is purposeful. Inviting a person into your home and treating them with genuine care is one of the most selfless things we can do. Whether we're hosting a ladies' Bible study, a playdate, or allowing a missionary or church member to stay in our home, hospitality gives us the opportunity to make others feel welcome and cared for. According to the website Evangelism Coach, we see pivotal instances of hospitality in the Bible when:
Lydia offered Paul her home after her conversion (Acts 16.15).
the Philippian jailer fed them (Acts 16.34).
Paul stayed with Aquila in Corinth (Acts 18:1-11).
Peter stayed in the home of Simon the tanner (Acts 10.32).
letters of 2 John and 3 John are concerned with this hospitality.
Hospitality helps the other person to feel loved and gives you a chance to spread the gospel during your intentional time with the other person.
"Do not neglect to show hospitality to strangers, for by this some have entertained angels without knowing it." - Hebrews 13:12
3. Be a listener.
Listening is more powerful than speaking. When we make a choice to not just hear the hearts of those around us, we act out of love. It can be difficult to listen when you don't agree with the stance of the person or when you feel like you haven't been heard. However, when we make a choice to allow others to express themselves, we recognize their need above our own. We notice that even Jesus didn't do all the talking. From asking the disciples who people thought He was to asking Peter if He loved Him, Jesus asked questions and awaited the responses (Luke 9:18-20, John 21:15-17). This is astonishing because we know that Jesus knew their thoughts but still took time to have conversations (Luke 5:22). What a beautiful picture of Jesus caring about what those around Him felt and being willing to listen!
In the same way, we have an opportunity to be active listeners. Those who are active listeners do the following:
Wait their turn to speak
Ask open-ended questions and await the answer
Repeat back what they have heard
Give undivided attention
"My dear brothers and sisters, take note of this: Everyone should be quick to listen, slow to speak and slow to become angry." - James 1:19
4. Be honest.
Honesty is a quality that goes a long way. Making a choice to tell the truth when it's difficult is an act of love. Yet, one must balance truth with grace. Telling the truth without grace is rude and causes us to make harsh statements. However, giving grace and never sharing the truth is the definition of enabling. We have a duty as Christians to share the truth even when it's not comfortable or acceptable by the world's standards. In doing so, we must realize that it's not just what we share but how we share it. In general, airing our feelings on public forums, in an embarrassing or demeaning way, will always be met with contempt. One-on-one conversations and not avoiding answering questions of faith or ethics (when asked) can help us to communicate truth in a way that will be heard and respected. Let us remain prayerful as studiers of the Word so that we can be ready when the time comes to share His truth.
"Study to shew thyself approved unto God, a workman that needeth not to be ashamed, rightly dividing the word of truth." - 2 Timothy 2:15
5. Be prayerful.
One way to show godly love is to pray for one another. Often, in the world of social media, Christians may use the words "praying for you" out of habit. After doing so, many walk away from the screen to never pray or think of the need brought forth. Yet, Christ prayed for His disciples (John 17:6-26). He also taught His disciples how to pray for one another and how to see God's miracles take place. Prayer was not just a good idea, but we see Jesus praying for people throughout His ministry on earth. When we pray for others (intercession), we come into agreement for their healing, peace, and comfort. Is there any greater love than to seek the Father on someone else's behalf? Again, this act of love is another opportunity to care about another person's need, even above our own.
"Therefore confess your sins to each other and pray for each other so that you may be healed. The prayer of a righteous person is powerful and effective." - James 5:16
6. Be intentional.
Above all else, intentionality should be what drives how we treat others. Being intentional reminds us that love is a choice and not just an emotion. Thus, you can love someone without particularly liking them. Showing intentional love is making a choice to be polite when we want to be rude, to call a friend going through a tough time, and to value the needs of other people above others. Dr. Chapman, author of the well-known Five Love Languages book, says love is "the attitude that says I want to enrich your life." He states that people universally experience and give love in one of the five ways: acts of service, words of affirmation, touch, gifts, and quality time. When in doubt, we can choose to find one person we can be purposeful about each week to show love. This is our greatest way to show people that we care about them and that God still uses people to demonstrate His love for humanity.
"Love is patient, love is kind. It does not envy, it does not boast, it is not proud. It does not dishonor others, it is not self-seeking, it is not easily angered, it keeps no record of wrongs. Love does not delight in evil but rejoices with the truth. It always protects, always trusts, always hopes, always perseveres. Love never fails. But where there are prophecies, they will cease; where there are tongues, they will be stilled; where there is knowledge, it will pass away." - 1 Corinthians 13:4-8
Photo credit: ©Unsplash/Eye-for-Ebony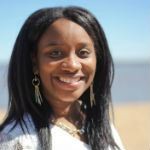 Victoria Riollano is an author, blogger, and speaker. As a mother of six, military spouse, Psychology professor and minister's wife, Victoria has learned the art of balancing family and accomplishing God's ultimate purpose for her life. Recently, Victoria released her book, The Victory Walk: A 21 Day Devotional on Living A Victorious Life. Her ultimate desire is to empower women to live a life of victory, hope, and love. She believes that with Christ we can live a life that is ALWAYS winning. You can learn more about her ministry at victoryspeaks.org.
---