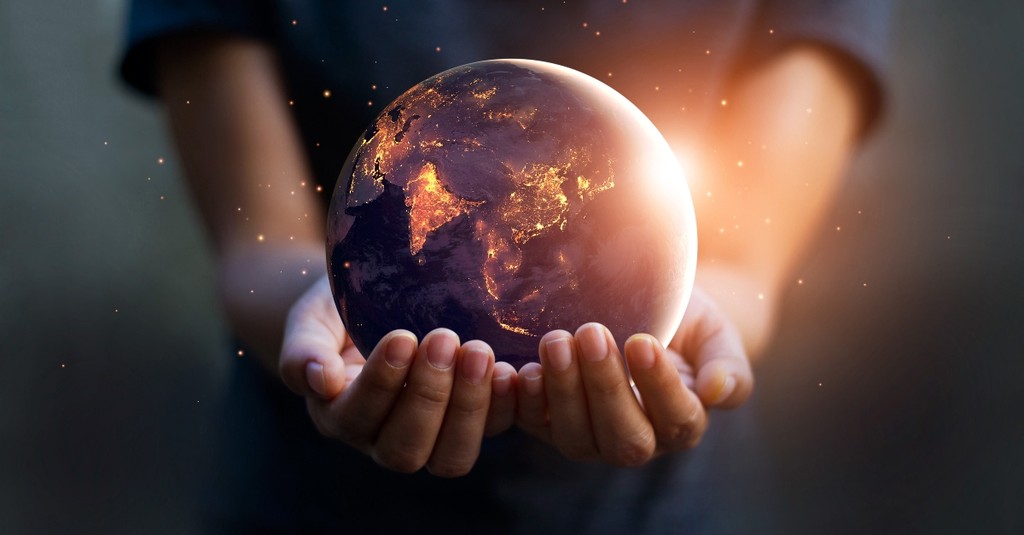 If social media isn't isolating us enough already, now there is Coronavirus (COVID-19) telling us it's basically every man for himself, causing a widespread fear of others, people hoarding supplies, officials urging us to self-quarantine and practice social distancing to avoid interacting with others, and more.
But rather than jumping into the midst of fear and panic, why don't we look for opportunities as Christians to reach out to one another with the love of Christ in practical, going-the-extra-mile kind of ways?
Here are 10 ways to make the most of the opportunities COVID-19 is giving us to reach out in Christ's love to those around us.
Photo Credit: © Getty Images/ipopba
Slide 1 of 10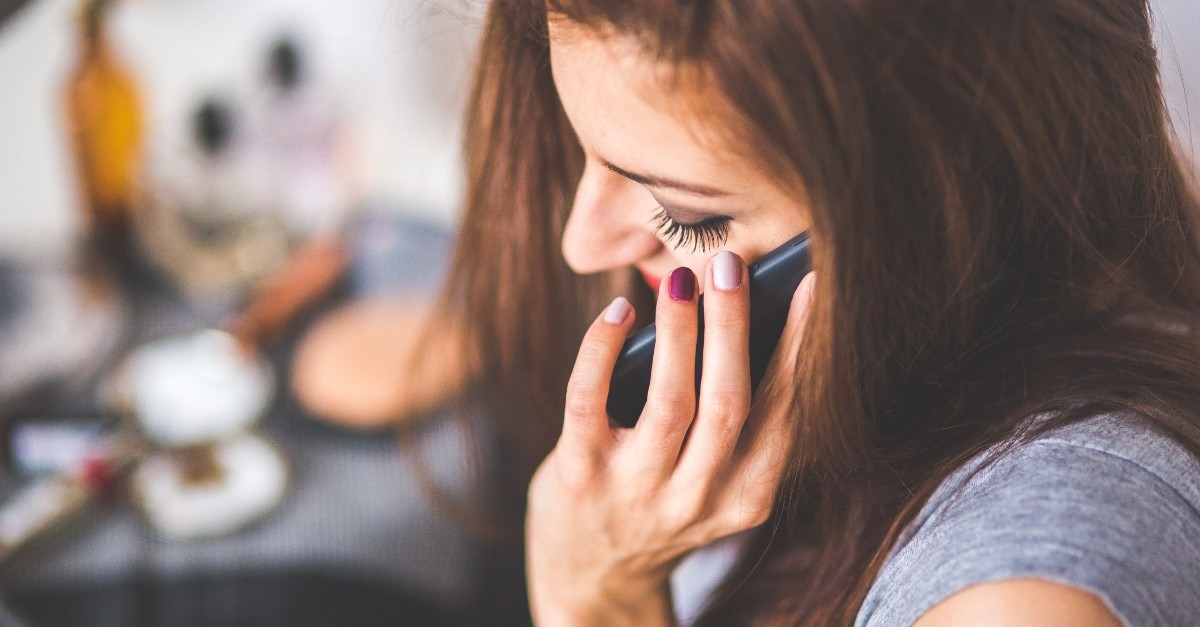 1. Encourage Others in the Midst of It
After 48 days of quarantine, Rebecca Arendell Franks, Director of Marketing, Admissions & Communications at Wuhan Yangzte International School in China, reached out to encourage Facebook friends.
"Coronavirus wants you to isolate and stock up and take care of your own first. Instead look to Him first while you take care of others. In community, we can do so much more than we can do on our own. God is caring for us so richly and showering us with so much good each and every moment," wrote Franks.
She also noted how Psalm 118:6 is helping her through the quarantine, "The Lord is with me; I will not be afraid. What can mere mortals do to me?"
Photo Credit: © Pexels
Slide 2 of 10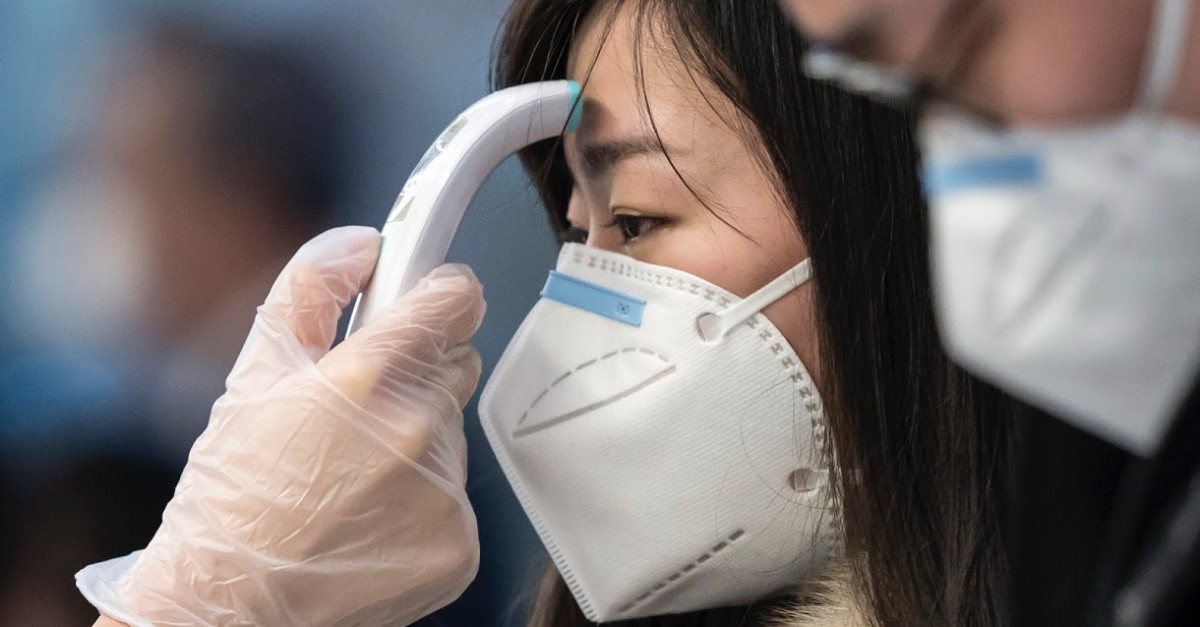 2. Offer Hope through Our Experiences
Through her writing, Franks offers hope writing, "So from the epicenter of the Coronavirus, here is some of the good we have been experiencing because of the lockdown.
"Our family life has never been better," she writes, explaining "We've been home together with very little outside influences or distraction, forced to reconnect with one another, learn how to communicate better, give each other space, slow down our pace, and be a stronger family than ever before.
"We've learned how to accept help from others. During this time, we've had to rely on others to show us how to get food and other things we need. People here are so good, and they want to help. It's satisfying to accept the help."
Photo Credit: © Getty Images/Omohiro Ohsumi

Slide 3 of 10
3. Help Calm Fears
Franks assures others that, "We are at peace at the epicenter of the virus. We are at peace in the epicenter of His will."
Continuing with, "Fear is a faithless coward and has no place in the lives of believers. Fear and worry have no seat at our table. We're here because he wants us here, right now, for His purpose."
If you know of those who need help but are fearful, be willing to set their minds at ease by taking precautions to help them feel safe. Be willing to wear a mask, gloves, and more to calm their fears and be able to reach out to them with Christ's love and compassion.
Photo Credit: Getty Images/photoguns
Slide 4 of 10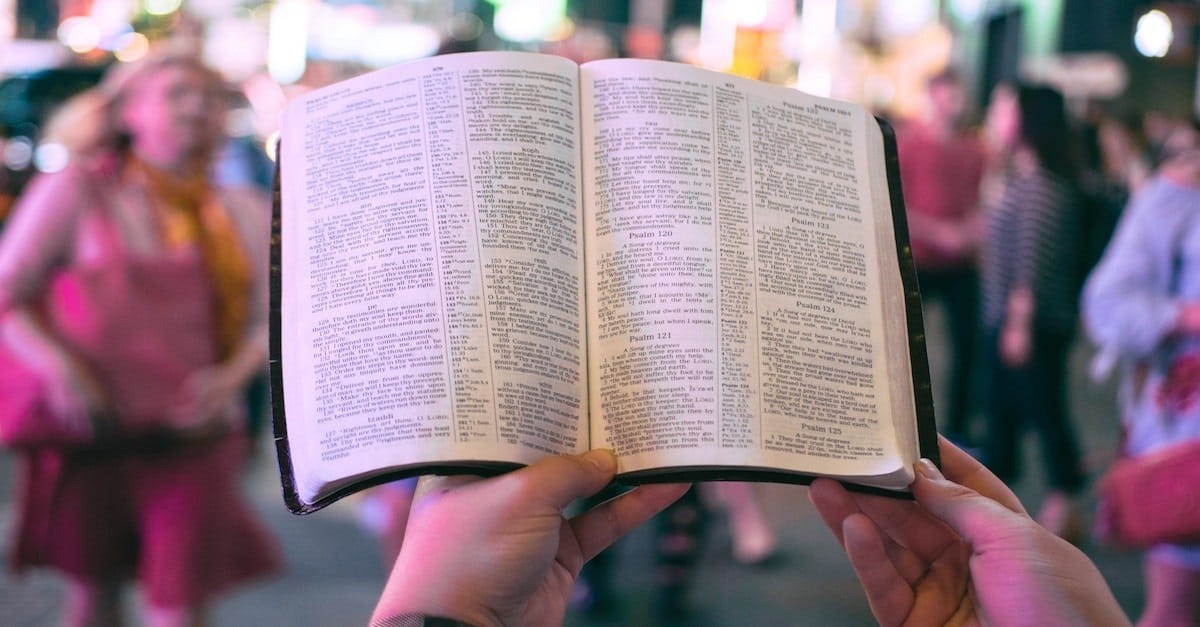 4. Spread Faith Instead of Worry
It's easy to get caught up in the hype of what's happening during this pandemic. But what might not bother us to say or hear may cause distress to those around us.
Matthew 6:25, tells us to not worry about what we'll eat, drink, or wear. So instead of spreading worry through discussing shortages and distressing statistics, we can communicate words of faith to those in person and through social media.
As Jesus urges us, we can encourage others to have faith in God (Mark 11:22).
Photo Credit: © Unsplash/Aaron Burden
Slide 5 of 10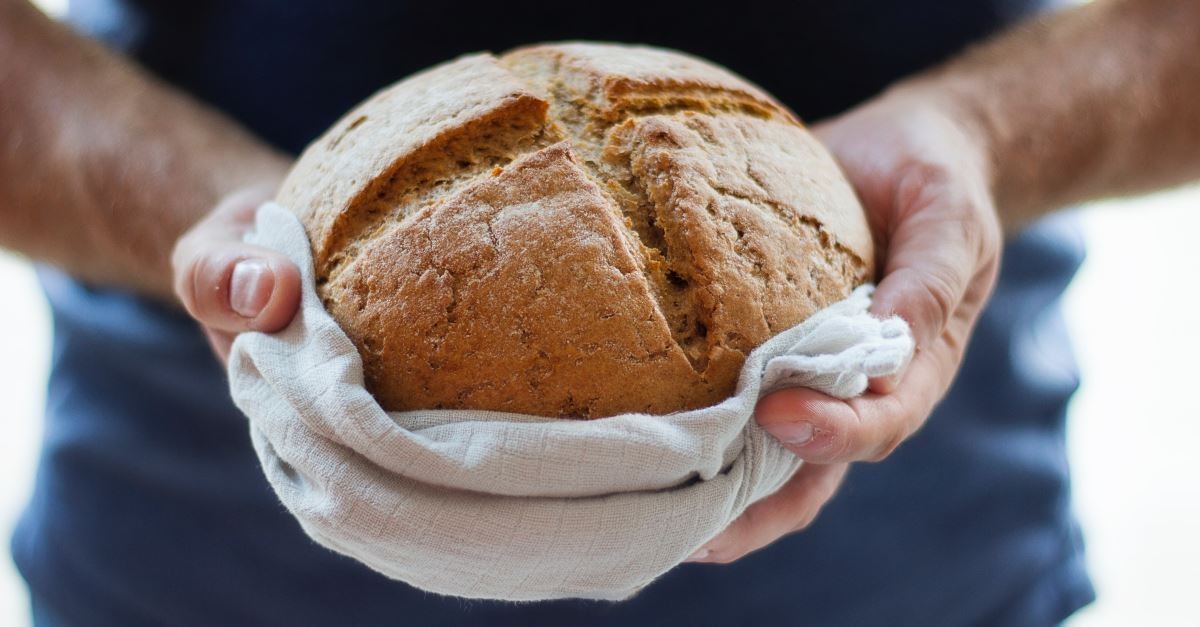 5. Bless Others with Our Blessings
For those who stay well stocked on home supplies all year long or had foresight to buy ahead of time, be willing to share your surplus with those around you. Scripture speaks of God blessing us so we are able to bless others (Genesis 12:2).
Offer to share overstock with family, friends, co-workers, and neighbors with a willingness to trade excesses with each other. As Matthew 7:12 encourages, "So in everything, do to others what you would have them do to you, for this sums up the Law and Prophets."
Likewise, Luke 3:11 encourages us to share extra food and supplies with those who may be in need.
Photo Credit: © Unsplash/Kate Remmer
Slide 6 of 10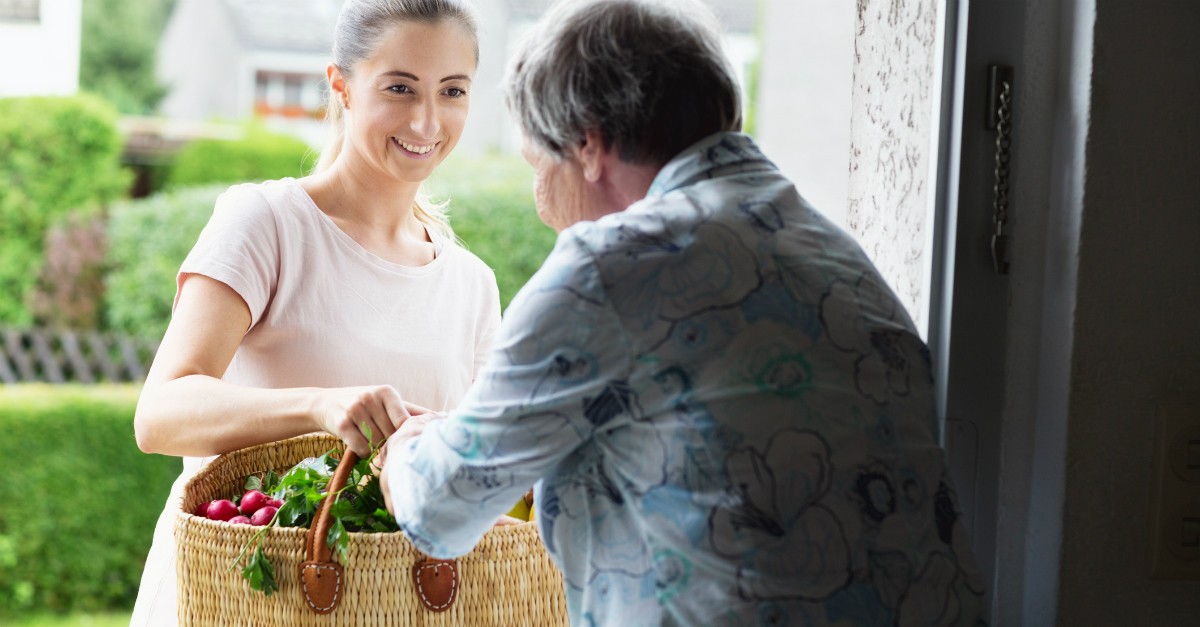 6. Sow Generously
2 Corinthians 9:6 reminds us, "Remember this: Whoever sows sparingly will also reap sparingly, and whoever sows generously will also reap generously."
Consider ordering supplies for those who may not have the resources to buy ahead and have them shipped to their homes. Or see about picking up groceries and supplies for those who are afraid or at high risk.
Think about possibly ordering and paying for a pizza or other meals to be delivered and left at someone's doorstep. Proverbs 11:25 explains how, "A generous person will prosper; whoever refreshes others will be refreshed."
Photo Credit: © Getty Images/Silvia Jansen

Slide 7 of 10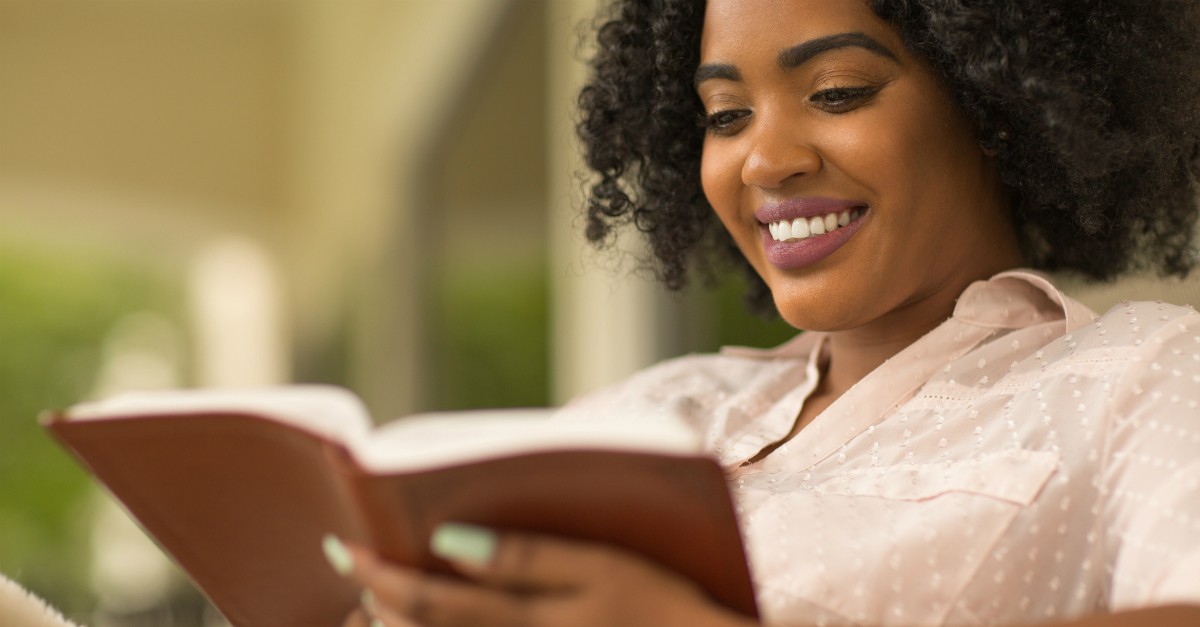 7. Shine Our Light
Matthew 5:16 urges us, "In the same way, let your light shine before others, that they may see your good deeds and glorify your Father in Heaven."
During this time of shutdowns and isolation, why not start a home Bible study or prayer group in our neighborhoods?
Meet outside in a yard or park, allowing attendees to keep a safe distance, along with offering masks and gloves if needed, to help people feel comfortable in venturing out of their homes.
Other ideas to shine include:
Loan out uplifting and encouraging resources
With schools closed, parents may be scrambling to find babysitters. Help out by watching a child, even if it's only for a few hours or a day
Lead a Vacation Bible school in your yard or nearby park to help parents and reach out to neighborhood kids with the love of God
Offer to walk pets of neighbors who may be at high risk to be out-and-about
Photo Credit: © Getty Images/Digitalskillet
Slide 8 of 10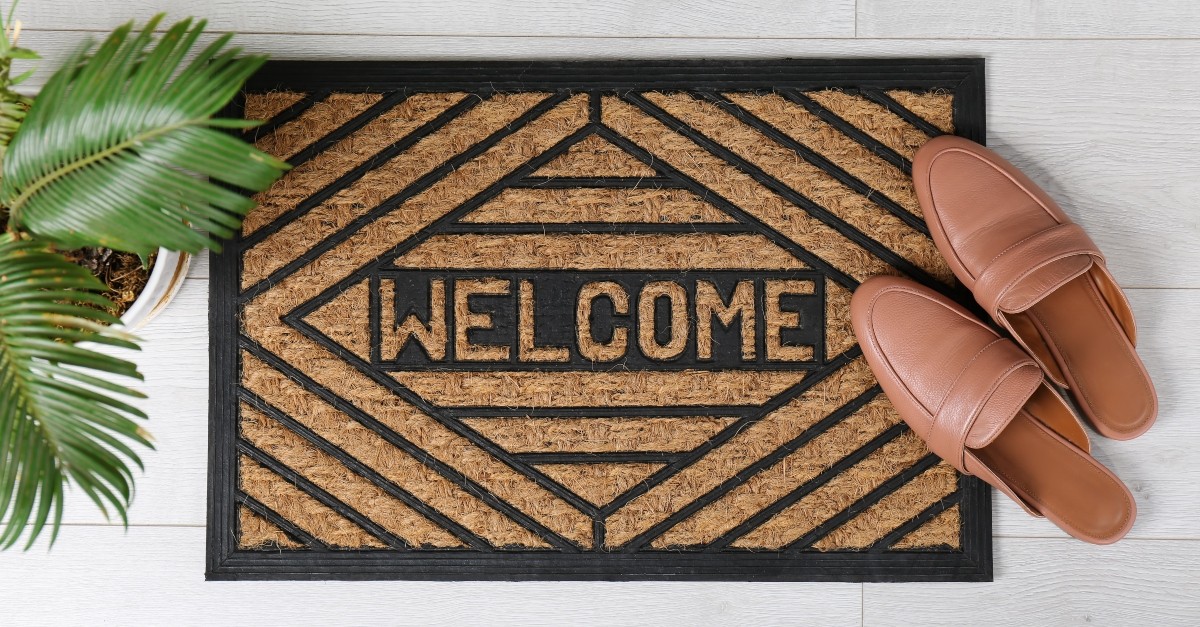 8. Offer Shelter
Psalm 46:1 assures us that God is our refuge and strength, an ever-present help in times of trouble. Like Him, consider how we might be able to offer shelter, too.
Friends welcoming home a daughter from studying abroad have been wondering if bringing her home for the mandated quarantine means other family members can continue to work?
Consider offering shelter to families who may not have room at home to keep both healthy and quarantined members under the same roof. Think about temporarily housing healthy individuals who need a place to stay, while their home is under quarantine for another family member.
Photo Credit: © Getty Images/belchonock
Slide 9 of 10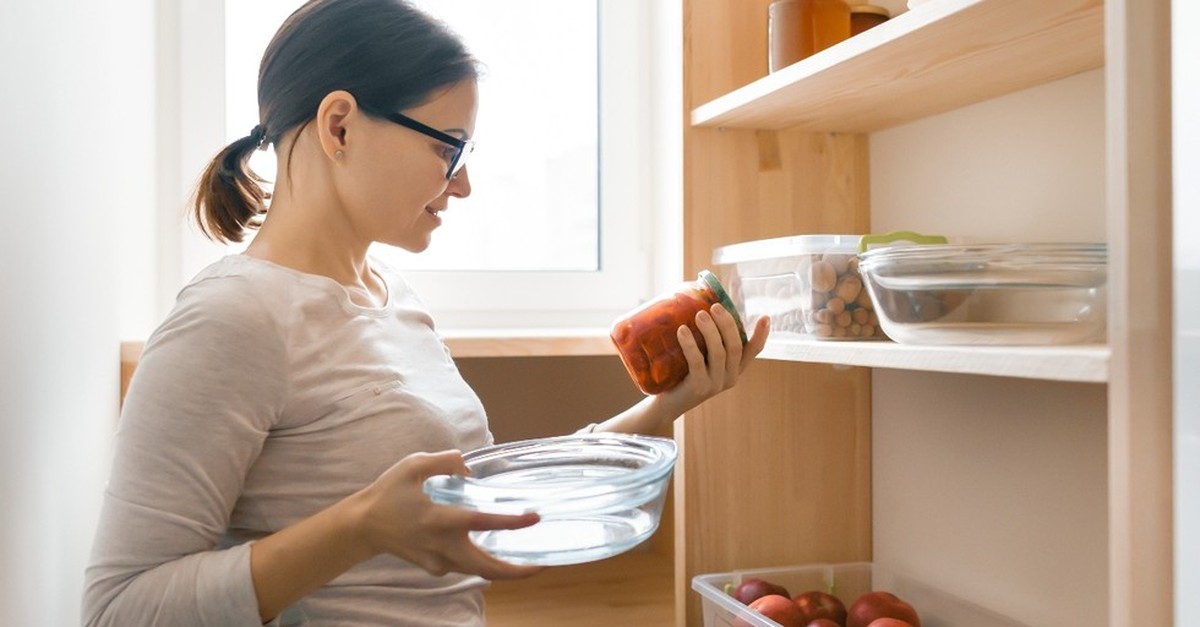 9. Trust God with What We Have on Hand
There are amazing stories in the Bible of God's provision, like the Prophet Elisha when ingredients weren't available during a food crisis.
2 Kings 4:38-40 describes a great famine in the region of Gilgal. Like a Food Network star, Elisha instructed the servants to put on a large pot and cook some stew.
Finding wild herbs and gourds, the servants gathered as much as they could and cut them up for stew. But after their first bites began crying out in fear of the deadly dish. Yet calm, cool, and confident "Elisha said, 'Get some flour.' He put it into the pot and said, 'Serve it to the people to eat.' And there was nothing harmful in the pot" (2 Kings 4:41).
Although not recommending anyone gather poisonous herbs and gourds for cooking, we can prepare dishes to distribute to others, trusting God to help it be healthy and nourishing.
Even if usual ingredients are not available, we can ask God's help in creating a satisfying meal with what we do have on hand.
Photo Credit: © Getty Images/Valeriy G
Slide 10 of 10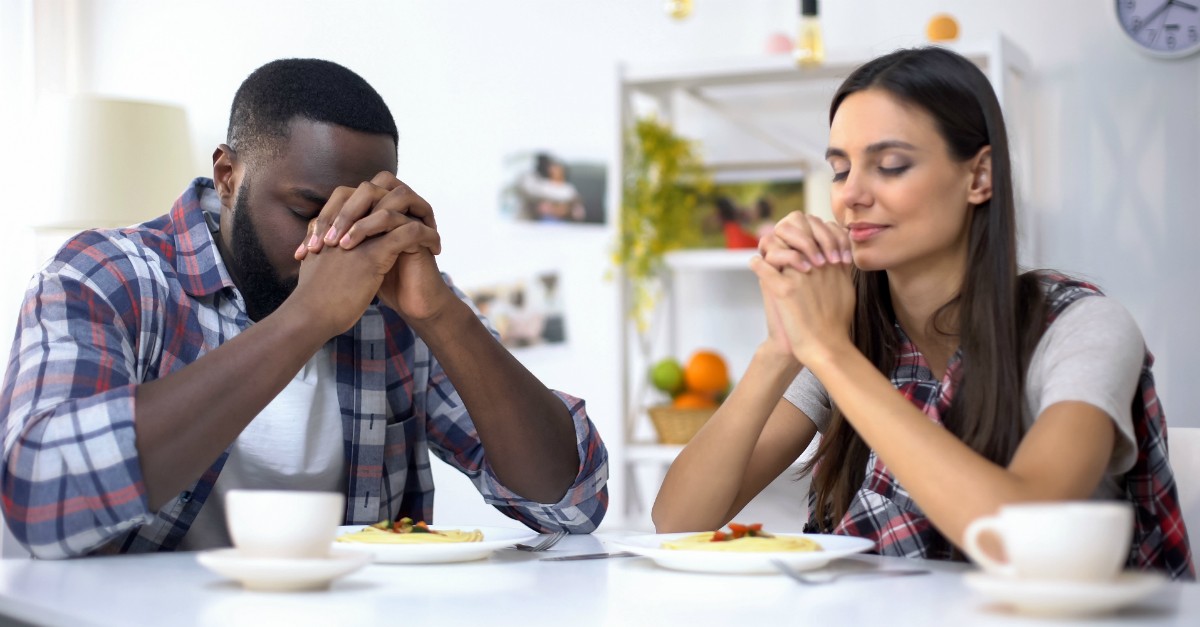 10. Ask God to Help Stretch Our Resources
Who hasn't made a meal and then realized there wasn't quite enough to go around? Or had more people show up to eat than expected? If so, what was our response? Did we ask God to stretch our resources so we could feed everyone?
Most of us don't ask God for help, thinking it's our own fault for not planning well. But maybe if we ask, God might just surprise us. Like how Andrew asked Jesus, "Here is a boy with five small barley loaves and two small fish, but how far will they go among so many?" (John 6:9).
Undaunted by his question of how they could possibly feed a hungry multitude with such a small amount of food, "Jesus then took the loaves, gave thanks, and distributed to those who were seated as much as they wanted. He did the same with the fish" (John 6:11).
What was supplied wasn't just a nibble either because everyone ate as much as they wanted, and as John 6:13 describes, the leftovers alone filled twelve baskets.
Likewise during Elisha's food shortage, God increased twenty loaves of bread to feed more than 100 men, along with leftovers (2 Kings 4:42-44). Still in today's setting many of us don't ask God to help stretch our resources.
However, Bible teacher Marilyn Hickey writes in her book, It's Not Over Until You Win, about her 2008 Cairo Egypt training conference where the 3,500 KFC lunches ordered were not going to be enough for the 5,000 attendees who showed up. But God didn't let anyone go hungry. Everyone received meals, along with 1,200 leftovers lunches distributed afterwards to the community.
Going Forward with Great Hope and Prayer
As Franks reports, "Wuhan is re-emerging. Some nearby communities have reported opening soon or have already opened temporarily. We feel our restrictions will be lightened soon.
"We are living with great hope here in Wuhan, and we have great hope for you, too. You are praying for us, and we are praying for you."
---
Lynette Kittle is married with four daughters. She enjoys writing about faith, marriage, parenting, relationships, and life. Her writing has been published by Focus on the Family, Decision, Today's Christian Woman, kirkcameron.com, Ungrind.org, StartMarriageRight.com, and more. She has a M.A. in Communication from Regent University and serves as associate producer for Soul Check TV.
Photo Credit: © Getty Images/Motortion
Originally published Tuesday, 17 March 2020.