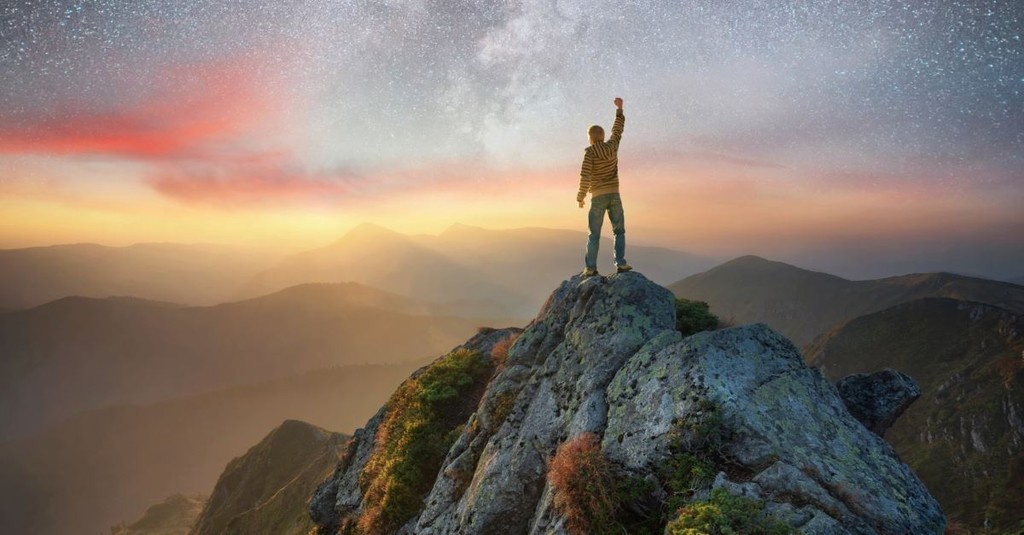 "And He has said to me, 'My grace is sufficient for you, for power is perfected in weakness.' Most gladly, therefore, I will rather boast about my weaknesses, so that the power of Christ may dwell in me. Therefore, I am well content with weaknesses, with insults, with distresses, with persecutions, with difficulties, for Christ's sake; for when I am weak, then I am strong." (2 Corinthians 12:9-10)
Regardless how many pounds we're able to lift or how often we work out to get strong, we are still weaker than God. 1 Corinthians 1:25 says in part, "...the weakness of God is stronger than men." Even at His weakest (and we know God isn't weak), He is still stronger than us. Thus, wisdom tells us to lean and rely upon God's strength at all times.
When we rely upon God in our weakness, His strength manifests in us in numerous ways, delivering us from the toughest of situations.
Photo Credit: Getty Images/Biletskiy Evgeniy
Slide 1 of 10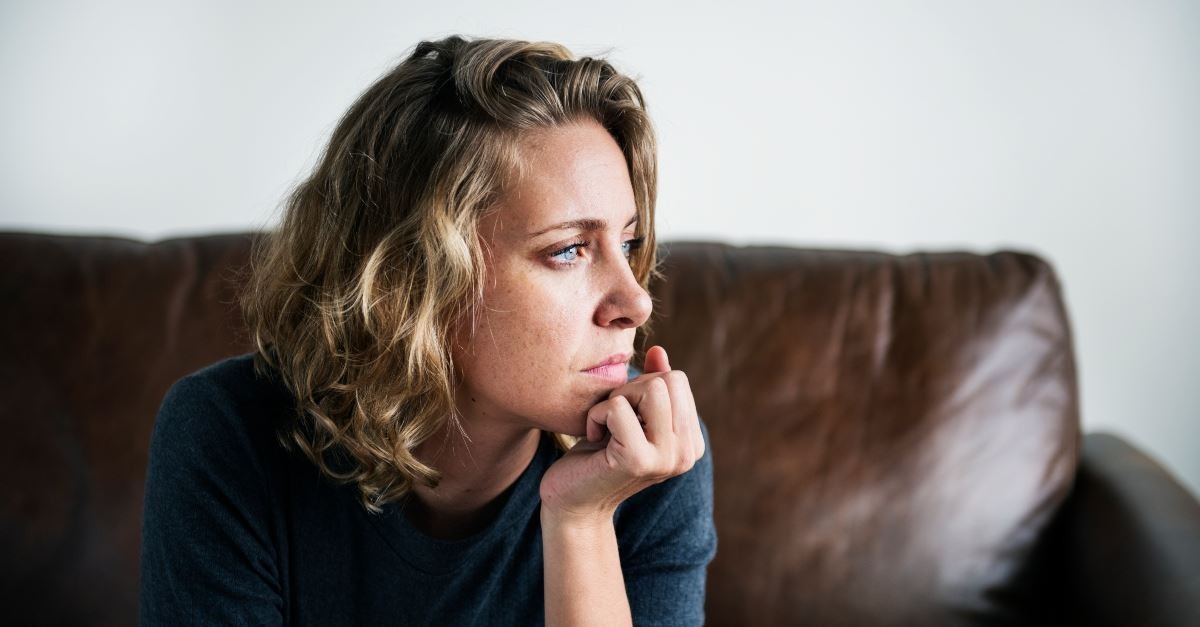 1. Fear
"For God hath not given us the spirit of fear; but of power, and of love, and of a sound mind." (2 Timothy 1:7)
I've been teaching the Bible since 1998. I've been preaching the Gospel since 1999. And I'm nervous every time I stand before people to speak. People always tell me that I'm a "natural" speaker. I never take credit for being a "natural" because I know any ability I have to speak and teach comes from God. God works through my stage fright, and He can work through your fears too. God understands and loves us despite our fears. Thus, casting our fears on the Lord and letting Him use us despite our fear brings Him glory. People can see God's strength amid our weakness.
Photo Credit: Getty Images
Slide 2 of 10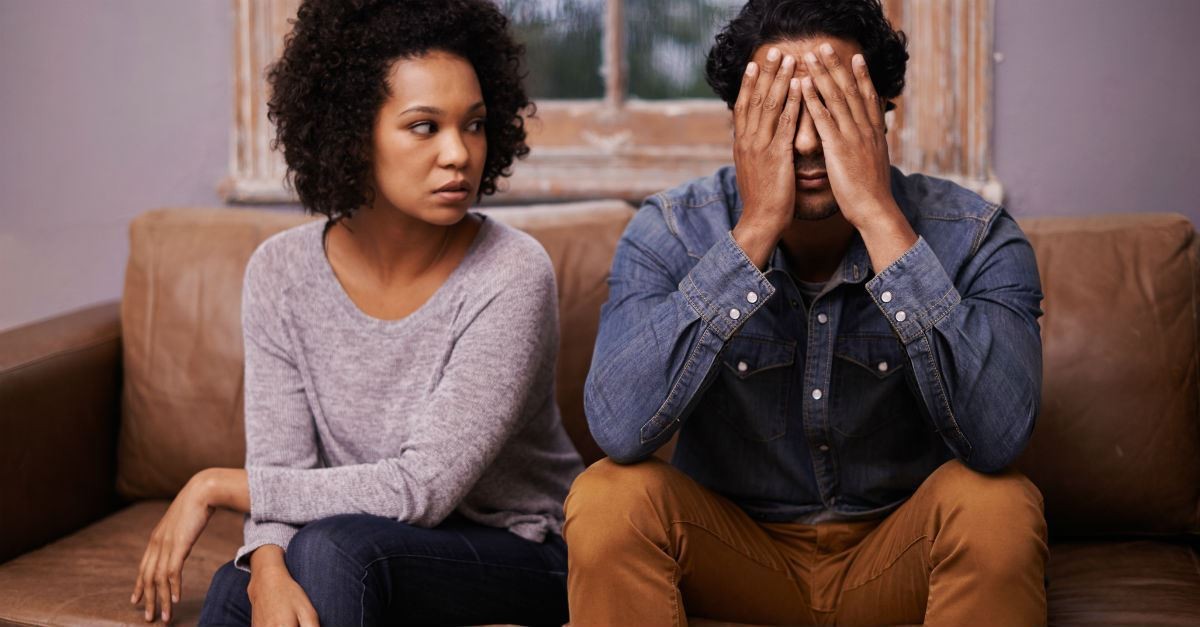 2. Rocky Marriages
"So ought men to love their wives as their own bodies. He that loveth his wife loveth himself." (Ephesians 5:28)
Most people who get married do so without knowing how to be married. Oh, we know how to put together a beautiful wedding, but we go into marriage not knowing how to be married. We don't understand that a marriage is a physical representation of Christ's marriage to the church. And so, we fumble our way through marriage, offending one another, hurting one another, wondering why we got married.
However, when we invite the Lord into our marriage, He turns our faulty, failing marriages around and they become a beacon of hope to other couples struggling in their marriages. Instead of giving up on your marriage, give it to God and let Him strengthen you, your husband, and your relationship. 
Photo Credit: Getty Images
Slide 3 of 10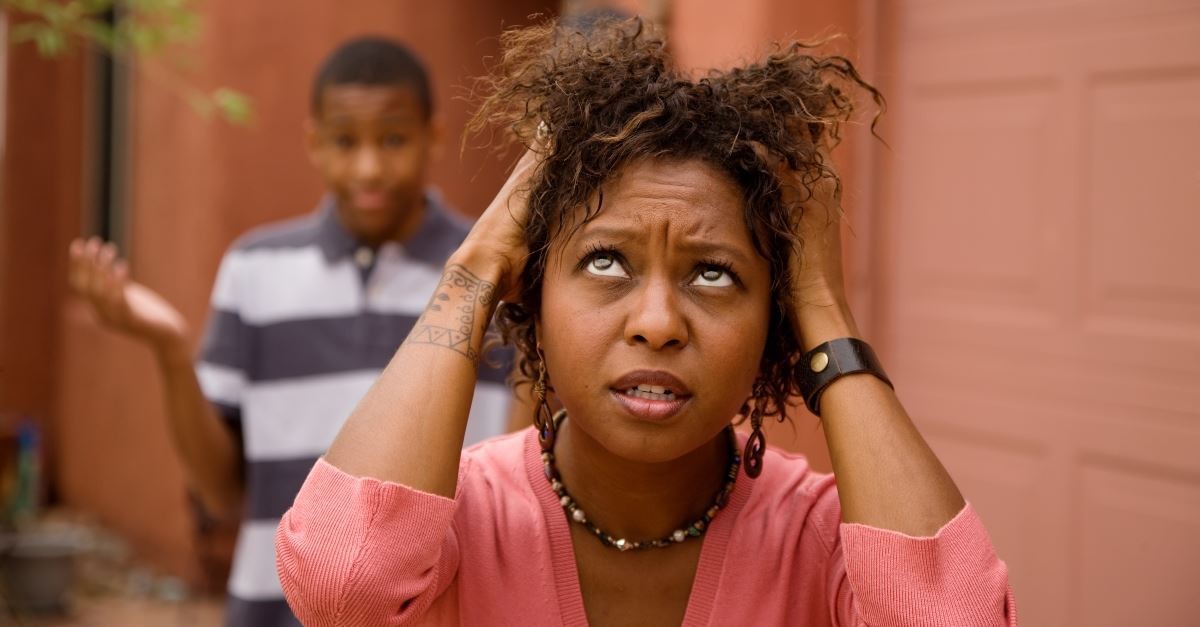 3. Parenting Fails
Just as we go into marriage not knowing how to be married, most of us go into motherhood, not knowing how to be a mother as well. We look to our mothers, grandmothers, aunts, cousins, sisters, and friends to learn how to be good mothers. However, because each mother and child is different, parenting can be a struggle. Just because a technique worked on your niece or nephew doesn't mean it's going to work on your child. Raising children is hard work, and we often think we're failing as parents. When we keep our children lifted in prayer, God will give us strength and patience for our children, and He can turn our wayward children around. 
Photo Credit: Getty Images
Slide 4 of 10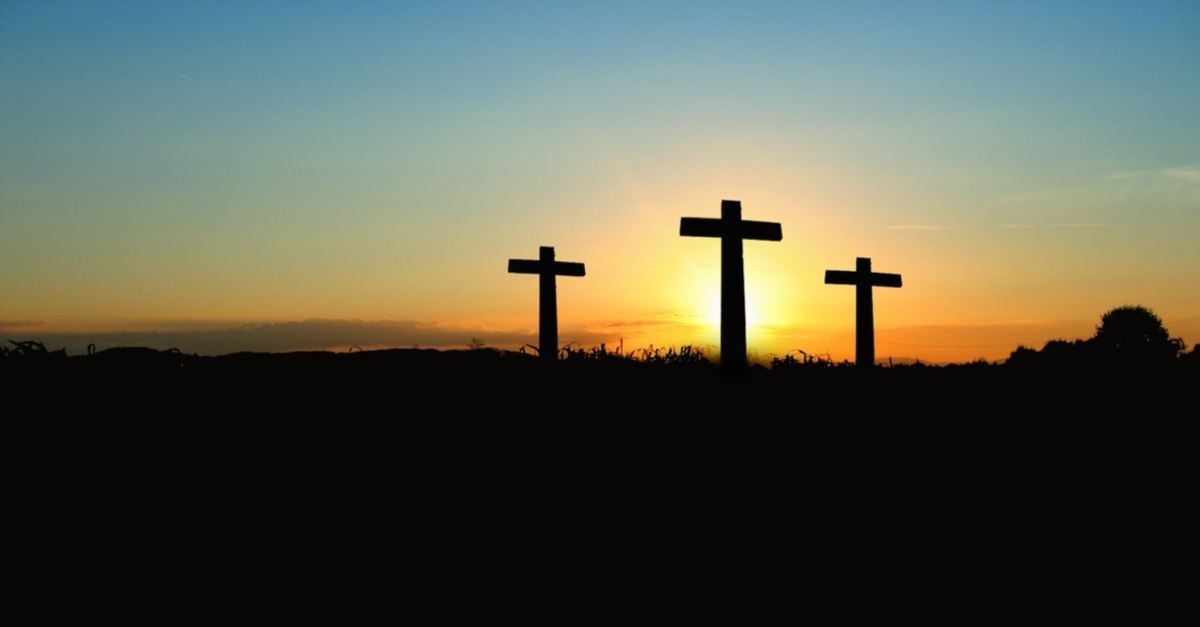 4. Facing Death
"And these three men, Shadrach, Meshach, and Abed-nego, fell down bound into the midst of the burning fiery furnace." (Daniel 3:23).
The three Hebrew boys' story is one of my favorite Bible stories. Their devotion to God, even when threatened by death, should inspire all of us. If they'd compromised their faith, their values, they wouldn't have faced the fiery furnace. However, they refused to bow down to a false God and were subsequently thrown into that fiery furnace. God showed up on their behalf and delivered them. Nebuchadnezzar was astonished by what he witnessed and eventually blessed the one true God. God will show up for us too. Don't compromise your faith. Following God will place us in precarious situations, but God's strength is more than sufficient in those situations. Don't back down and don't give in. Stand for God and see the salvation of the Lord.
Photo Credit: Pexels
Slide 5 of 10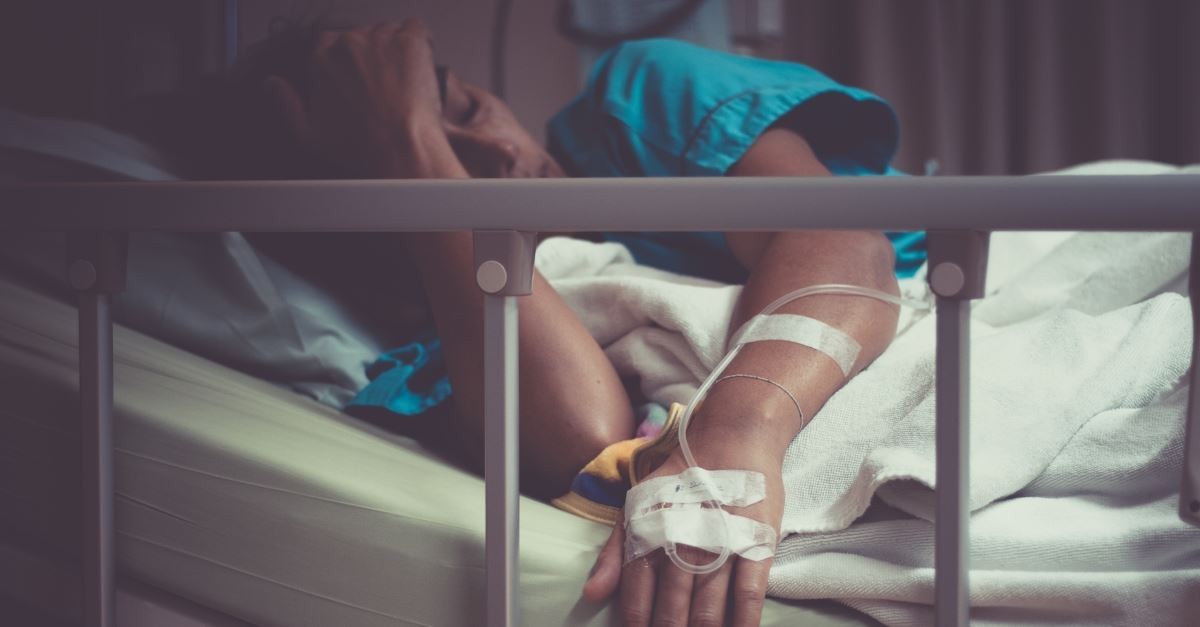 5. Illness
"Sarah thy wife shall have a son...Therefore Sarah laughed within herself, saying, 'After I am waxed old shall I have pleasure, my lord being old also?'" (Genesis 18:10, 12).
Sarah was barren and desired to have a child. When she heard the angel tell Abraham that she would have a baby, she laughed from disbelief because both she and Abraham were too old to have children. The angel, not dissuaded by Sarah's laughter, told them that Sarah would indeed have a child and God delivered what He promised to Abraham and Sarah. Genesis 21 tells the story of Sarah giving birth to the promised son, Isaac. Sarah's and Abraham's advanced ages didn't concern God. The fact that Sarah had probably already gone through menopause didn't affect God either. Although Sarah was biologically too old to have a child, God performed on His promise. He showed Himself more powerful than biology. He did it for Sarah and Abraham, and He can do it for us as well.
Photo Credit: Getty Images/Moostocker
Slide 6 of 10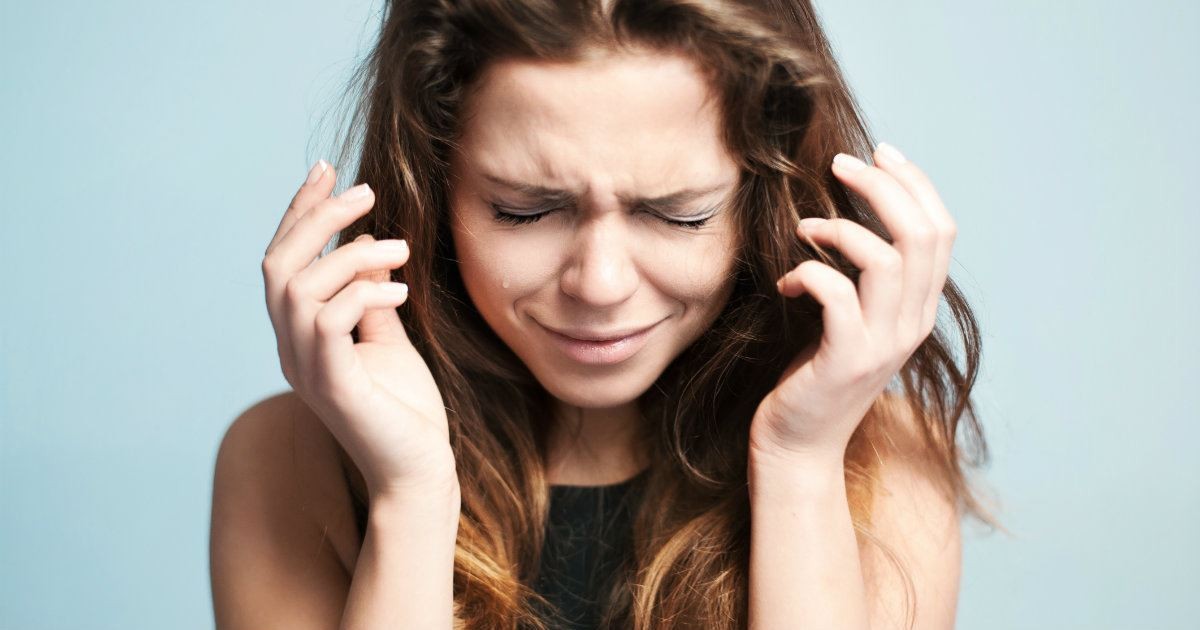 6. Rejection
"I am what I am..." (1 Corinthians 15:9-10)
Because Paul persecuted the early church, the apostles and other Christians didn't trust him. Paul understood that in man's eyes, he didn't deserve to be an apostle. Further, Paul considered himself the least of the apostles. There will be times that we feel undeserving, incapable, or unable to do the things God called us to do or be what He called us to be. We will feel the rejection of those around us. It's during those seasons that we must say with the Apostle Paul, "But by the grace of God I am what I am," and go forth in faith and do the work to which He sent us. 
Photo Credit: Getty Images
Slide 7 of 10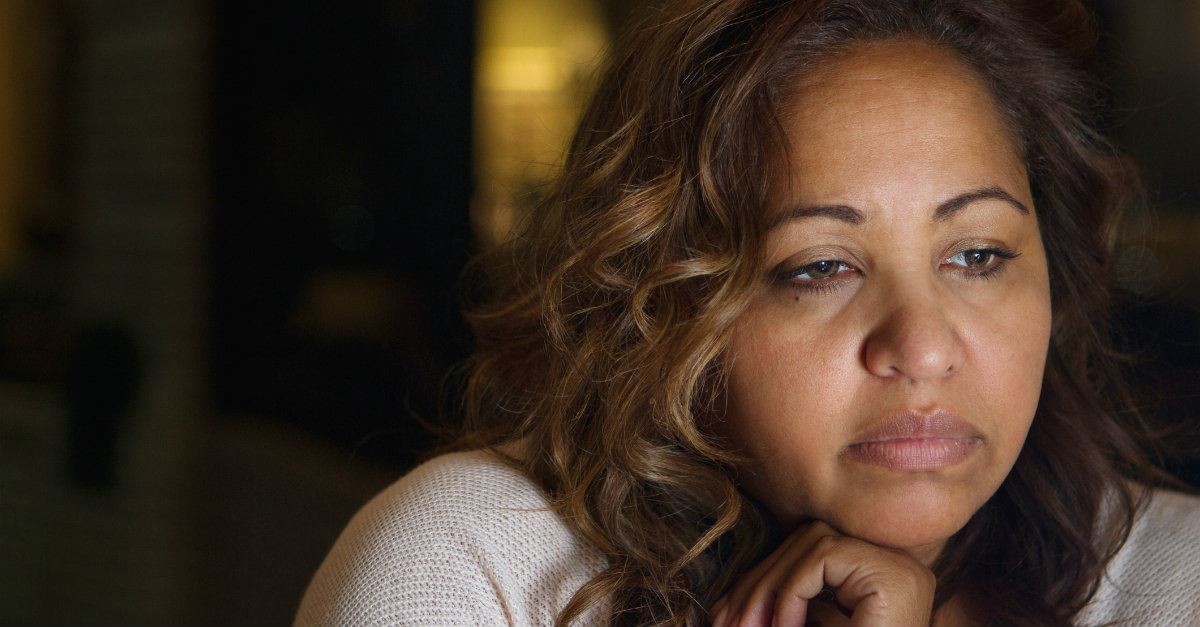 7. Cast Aside
"Then there passed by Midianites merchantmen; and they drew and lifted up Joseph out of the pit, and sold Joseph to the Ishmaelites for twenty pieces of silver: and they brought Joseph to Egypt." (Genesis 37:28)
Joseph was well acquainted with God's strength in weakness. The poor lad was sold into slavery, lied about, and thrown into prison for a crime he didn't commit. It looked as though the odds were stacked against him. Have you ever felt that way? I have. Joseph's story doesn't stop there, though. While in slavery and prison, the Lord was with Joseph. Genesis 39:4, 21 indicate the Lord made Joseph find grace and favor with Potiphar and the prison keeper. God can grant you grace and favor with people as well. Although you've been cast aside, thrown away, or overlooked by people, it doesn't mean God has forsaken you. Instead, God has a plan and purpose for the adversity you're facing. We only need to trust our circumstances to the Lord and relax in His strength, grace, and favor. 
Photo Credit: Getty Images/Pixelheadphoto
Slide 8 of 10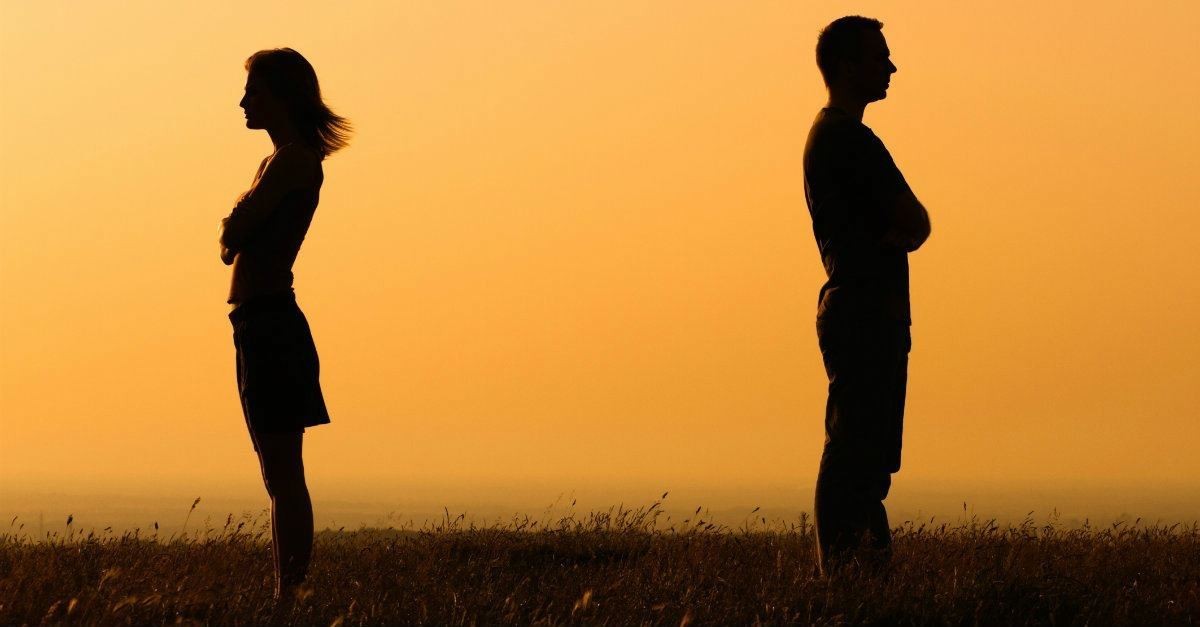 8. Betrayal
"The Lord is my rock, and my fortress, and my deliverer; my God, my strength, in whom I will trust; my buckler, and the horn of my salvation, and my high tower." (Psalm 18:2)
Most of us know the story of Samson and Delilah. Delilah was hired to discover the source of Samson's strength. If you don't know the story, you can read it in Judges 16. Samson eventually told Delilah his hair was the secret to his strength. Delilah betrayed Samson by revealing the secret to his enemies and Samson was subsequently blinded, bound, and thrown into prison. One day, Samson was taken out of prison, placed between two pillars, and mocked. Samson prayed and asked God to strengthen him again so he could get vengeance on the Philistines for his eyes. God strengthened him, and Samson killed more Philistines in his death than he did in his life. This story, while pretty gruesome, shows God's strength in action. When the enemy thinks he has us in a tight spot, God can and will strengthen us. There is no situation too tough for God. He never has to wonder how He is going to deliver us. Indeed, God always has a plan. We need only pray and believe because ultimately, He is our strength. 
Photo Credit: Getty Images
Slide 9 of 10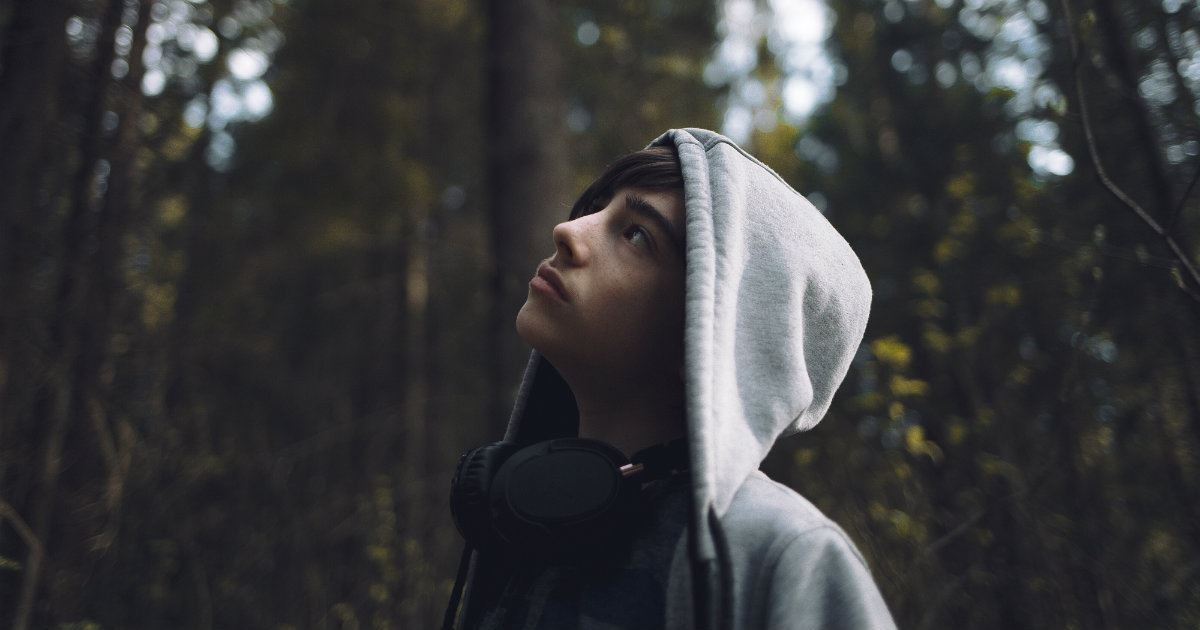 9. Inexperience
"Thou art not able to go against this Philistine to fight with him: for thou art but a youth, and he a man of war from his youth." (1 Samuel 17:33)
David heard Goliath, a Philistine, speaking against God and volunteered to fight Goliath. However, King Saul tried to discourage David from doing so because he was "...but a youth." There will be times when people will try to discourage you from doing the will of God because of either your age or your inexperience. God can use whomever He desires whenever He desires. We need to be available to Him. God will use your inexperience and manifest His strength and glory before all those who doubt Him. Let Him use you. 
Photo Credit: Getty Images
Slide 10 of 10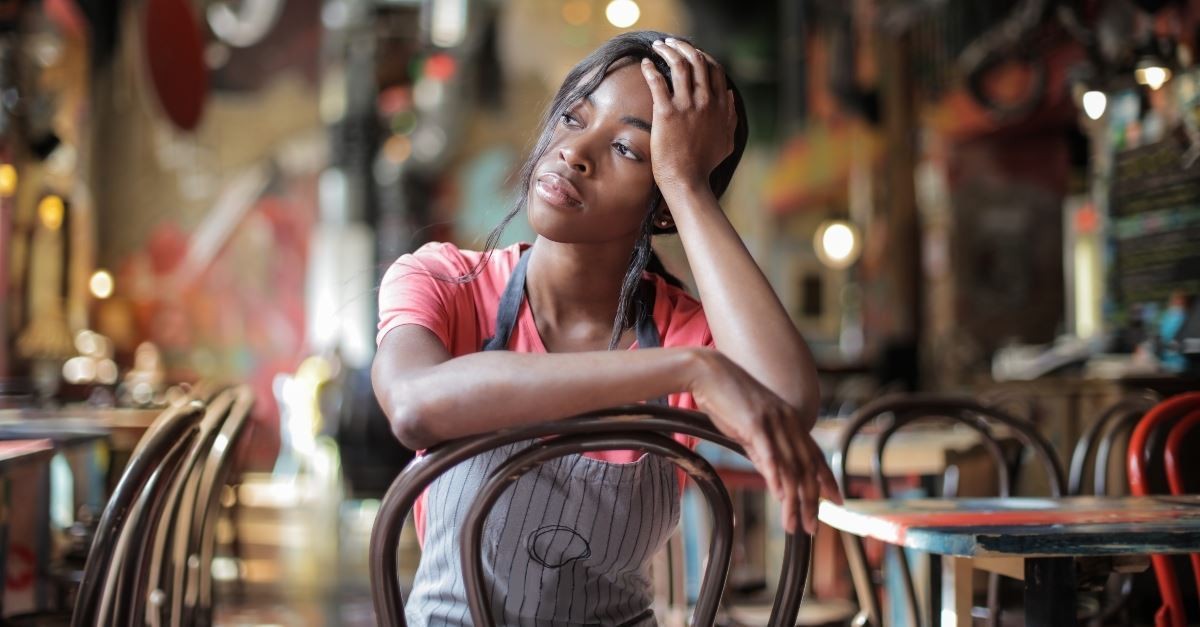 10. Insufficiency
"And they say unto Him, we have here but five loaves, and two fishes." (Matthew 14:17) 
Have you ever felt bad because you didn't have anything significant to offer God? Don't let your lack prevent you from offering what you have to Him. Nothing is too little for the Lord. Matthew 14:13-21 tells the story of Jesus feeding about five thousand men, women, and children with only two fish and five loaves of bread. When we bring our little to God by faith, He will use it to bless a multitude. Offer yourself, your gifts, and talents to the Lord today. Your obedience will glorify Him. 
Aretha Grant serves her local church as a bible teacher and elder. She loves writing and is the author of Overcomer: 25 Keys to Walking Victoriously. Aretha resides in Hagerstown, MD with her husband and two youngest children. You can read Aretha's blog at www.arethagrant.com.
Photo Credit: Getty Images
Originally published Friday, 06 September 2019.