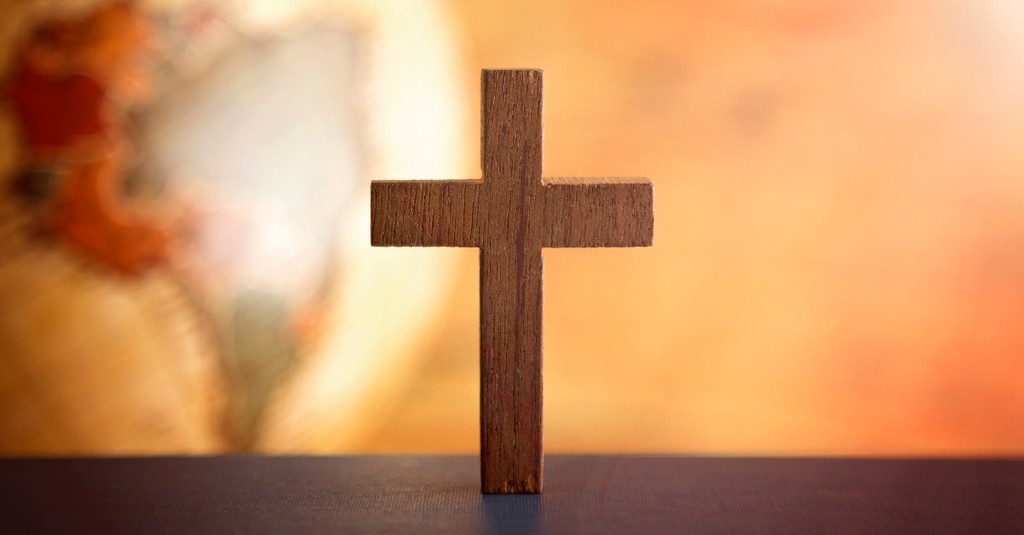 I grabbed my gloves and face mask before heading to the grocery store. My focus was on getting groceries without catching COVID 19. To the best of my ability, I was attempting to hold on to some semblance of control.
Upon arriving at my destination I soon realized, I was not alone. There were others just like me, wearing gloves and masks while attempting to maintain the mandated social distance. It felt like a strange new sense of normalcy: one we are reluctant to accept.
None of us could have anticipated this new normal: major events canceled, businesses closed and schools suspended indefinitely. In less than a year's time, our entire world has changed, leaving us steeped in uncertainty about the future.
As many Christians pray for relief and healing, some may question the existence of God amidst this global pandemic. They may wonder how a loving God could allow so much death and hardship. While I cannot answer why, I can say God is not absent or oblivious to our plight. He is moving among us during this time.
Here are 7 of the countless ways God is at work in the midst of a global pandemic:
Photo Credit: © Getty Images/Pamela D McAdams
Slide 1 of 7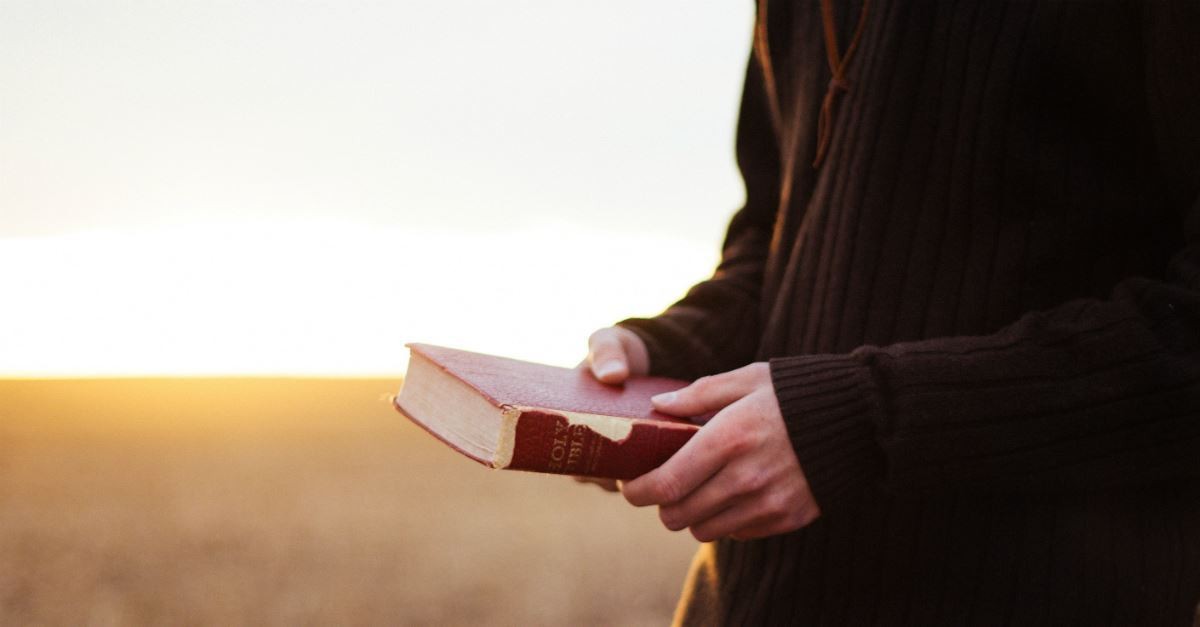 1. God Is Moving through the Widespread Sharing of the Gospel
When the church was first created in Acts there were no brick and mortar buildings. The people met in homes and the body of Christ was more mobile and less stationary. Since the COVID-19 outbreak, churches are returning to our homes via the use of technology.
Several churches are live-streaming their services on social media and their websites. This is making the gospel readily accessible and visible to the world. Like never before, the church is on display and the gospel message is being shared. We've seen corporate prayer on Facebook, Brazilians singing "Because He Lives" from their windows, and hundreds of Bible study classes have moved online.
In these acts we see in action the Great Commission found in Matthew 28:19-20, "Therefore go and make disciples of all nations, baptizing them in the name of the Father and of the Son and of the Holy Spirit, and teaching them to obey everything I have commanded you. And surely I am with you always, to the very end of the age." God is reminding us the gospel of Jesus Christ is unstoppable, not bound by a physical location, or restricted by a virus.
Photo Credit: © Unsplash/Prisci
Slide 2 of 7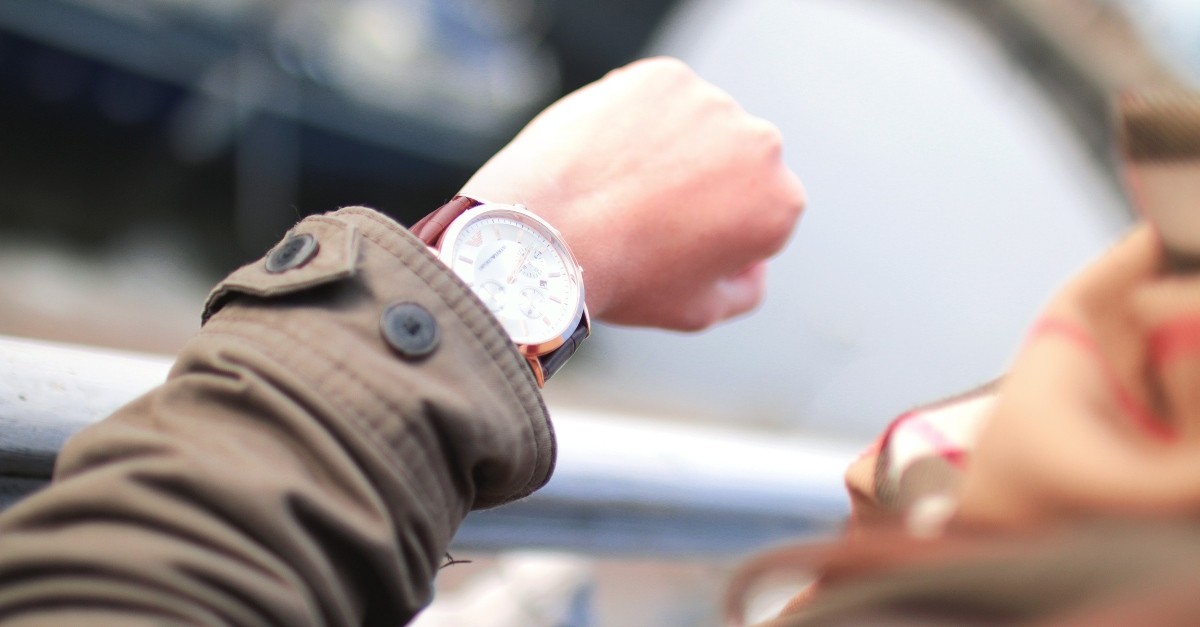 2. God Is Moving by Impacting Our Schedules
Prior to this outbreak many of us were governed by our calendar and not the word of God when it came to rest. Our lives were filled to capacity with practices and sporting events. We were overbooked with meetings and parties and our agendas and to-do lists were ever abundant.
Many of us were busy and guilty of dismissing God's command to rest in Exodus 20:9-10: "Six days you shall labor and do all your work, but the seventh day is a sabbath to the LORD your God. On it you shall not do any work, neither you, nor your son or daughter, nor your male or female servant, nor your animals, nor any foreigner residing in your towns."
Prior to this global pandemic, many of us did not rest much at all. We went to bed late and woke up early. We were a collectively overworked people however, with the advent of this virus, we have been forced to accept canceled events resulting in much-needed margin.
Mothers and fathers are spending more time with their children, old friends are reconnecting, dinner time is taking place with everyone around the table, and men and women are working less and resting more. This cessation of constant activity gives us an opportunity to glorify God through our rest in Him. In the midst of this global pandemic, God is teaching us the power and benefit of rest.
Photo Credit: © Pexels/JÉSHOOTS
Slide 3 of 7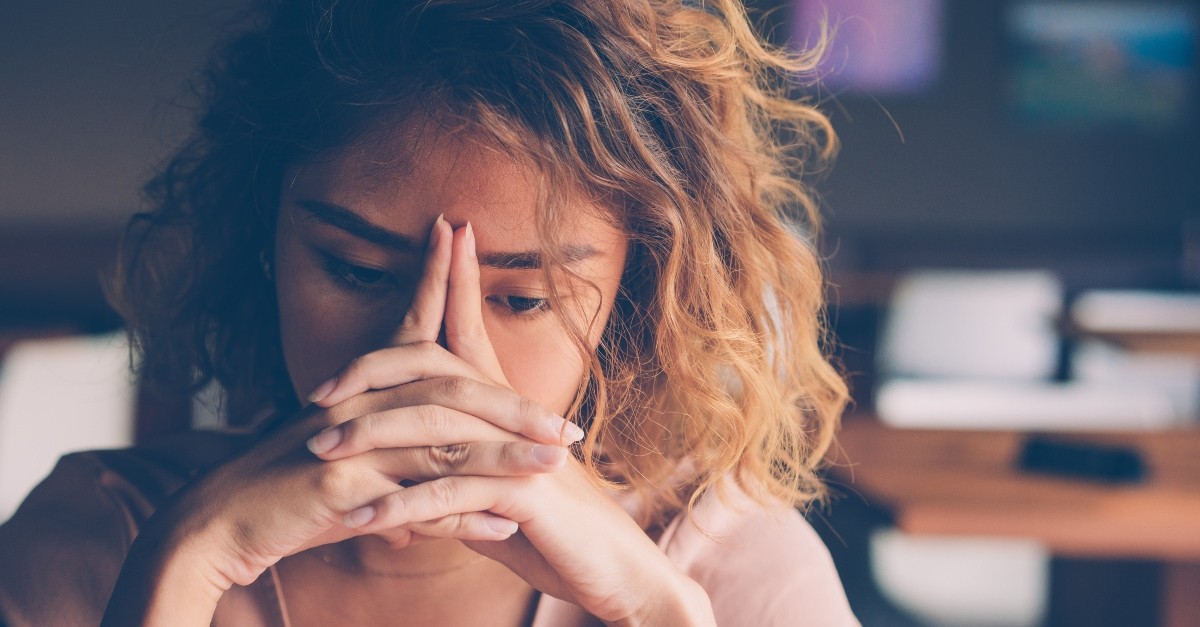 3. God Is Moving by Showing Us the Need to Forgive
Nothing reminds us more of the brevity of life than a global pandemic. Somehow facing the apocalyptic present day is a reminder that tomorrow is not promised. For many, this reality is enough to motivate us to reflect on the health of our relationships. With the uncertainty of the future, some people are asking tough questions about their relationships. Who do I need to forgive? Who do I need to offer forgiveness to?
When pitted against life and death, forgiveness is not something worth withholding from someone else. God is moving in the hearts of mankind, urging us to forgive others and love as He loves us. Our time on this earth is not promised and the global pandemic is a vivid reminder of that. God's spirit encourages us to forgive others during this time just as it says in Colossians 3:13, " Bear with each other and forgive one another if any of you has a grievance against someone. Forgive as the Lord forgave you."
Photo Credit: © Getty Images/MangoStar_Studio
Slide 4 of 7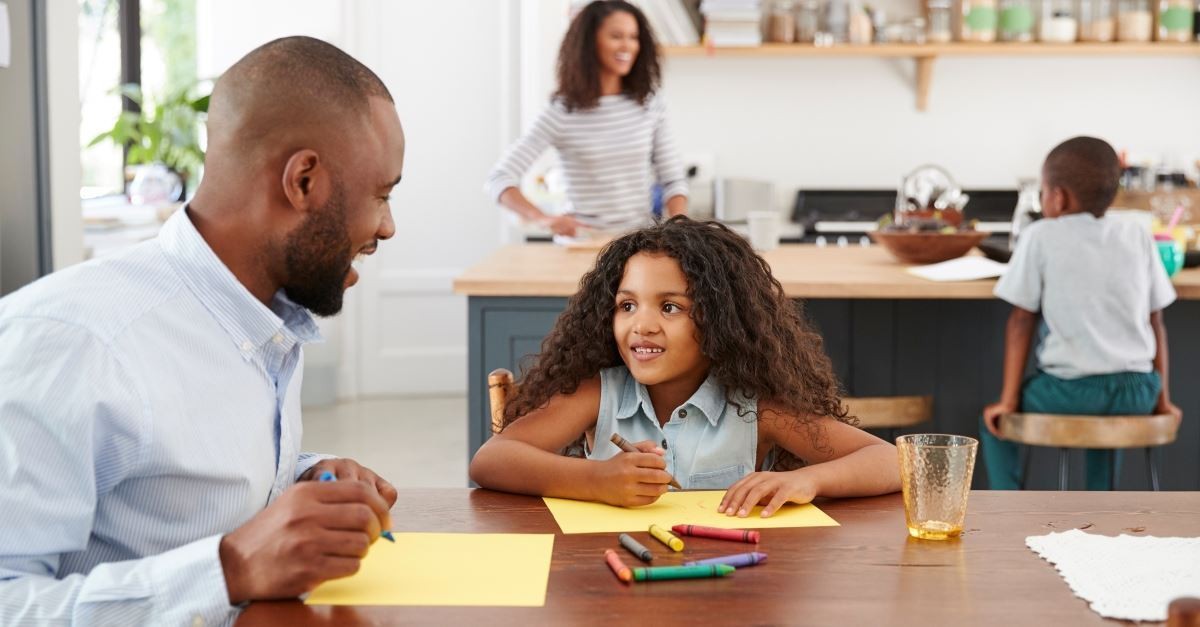 4. God Is Moving by Strengthening Families
Recently I heard a mom say she is most grateful for the time spent with her daughters as a result of the school closures. She reflected on learning new things about each of her children's personalities and the quality time spent with them. It is not just mothers spending more time with their children but fathers as well.
Since COVID 19, the entire family unit, in some cases, has been restricted to their homes. Although it can be perceived as a hardship this may be the sovereignty of God giving us an opportunity to spend time with those most closest to us thereby strengthening the family. God is blessing family members with an opportunity to spend time with their loved ones which might not have happened otherwise.
Photo Credit: © Getty Images
Slide 5 of 7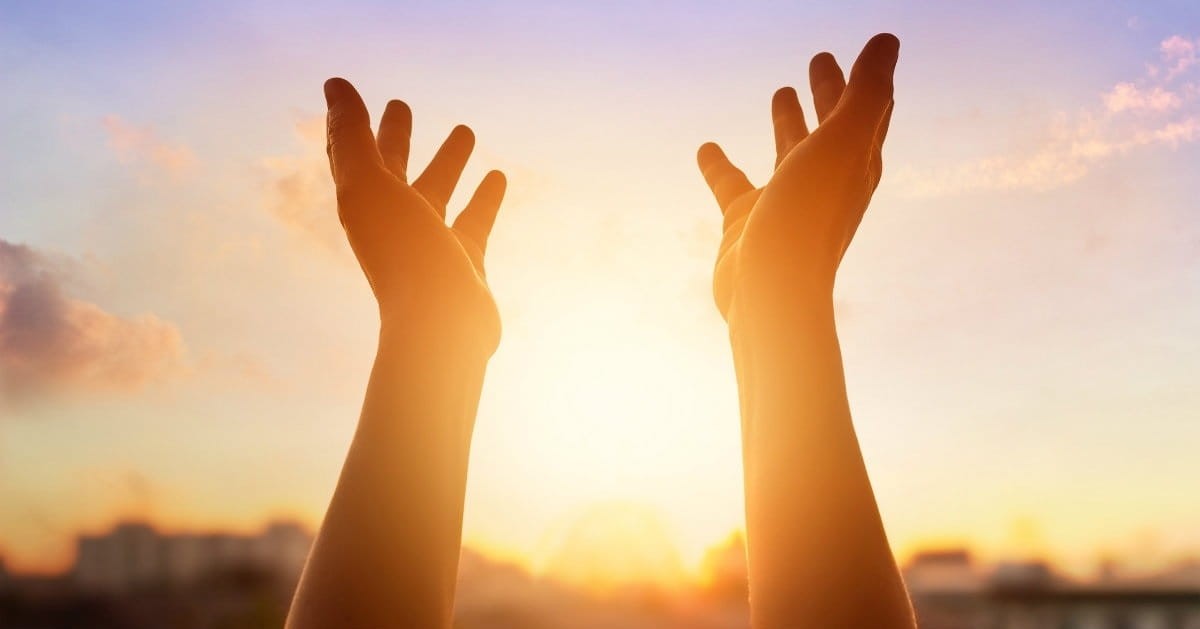 5. God Is Moving by Building Our Faith
Knowingly and unknowingly we have been guilty of placing our faith in things other than God. Paul warns the Corinthians of this in 1 Corinthians 10:14 when he says, "Therefore, my dear friends, flee from idolatry." We have all either been tempted or succumbed to the temptation to place our faith in our jobs, people, outcomes, status and other things we deem more tangible than God.
Our present crisis, however, has stripped us of confidence in anything other than God. We cannot place our faith in money, healthcare, or mankind. None of these options are as secure as the unchanging nature of God. During this time, God is moving on our hearts and causing us to place our faith in Him: recognizing He is the only One powerful enough to sustain and deliver us completely from this global epidemic. God's word reminds us of this in Psalm 46:1 when it says, "God is our refuge and strength, an ever-present help in trouble." We are urged through God's word and His spirit to place our faith in Him and Him alone.
Photo Credit: © Getty Images
Slide 6 of 7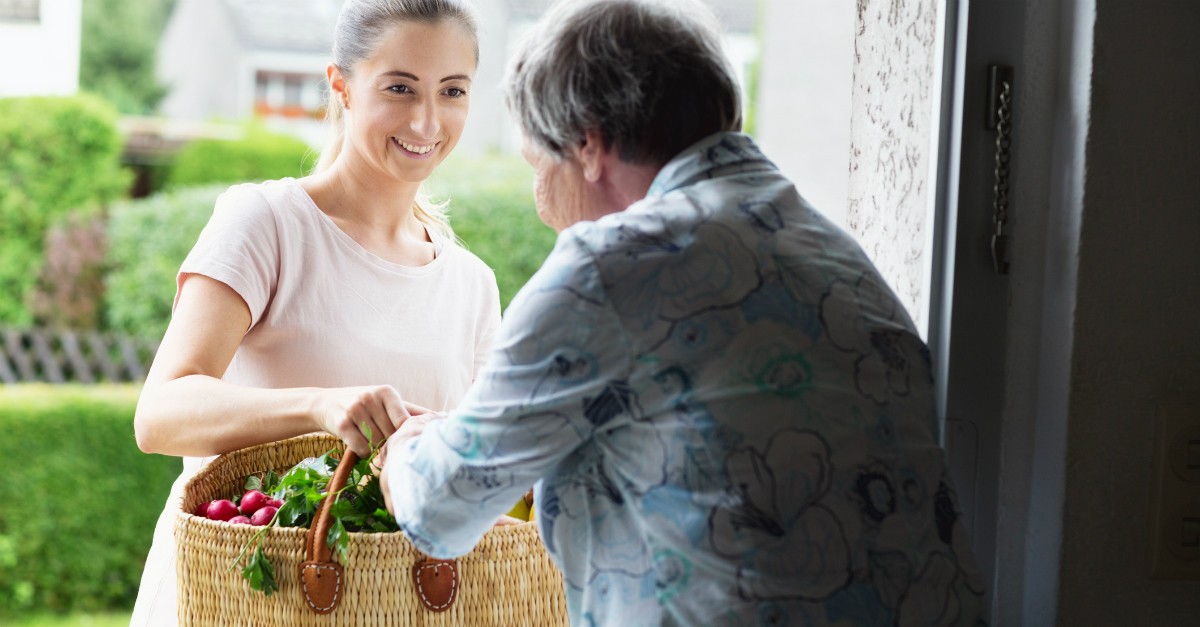 6. God Is Moving through the Kindness of Others
People sewing masks for first responders, schools providing food for disadvantaged children, and non-profits setting up hand washing stations for the homeless are all examples of the kindness we have seen during this pandemic. These acts of kindness have not been mandated or suggested. They were just ways that people decided to show kindness through service.
1 Corinthians 13:4 reminds us that love is kind and God is love. The acts of kindness from people are a display of God's love exhibited through the hands and feet of humanity. When we see people caring about health care workers, the elderly, or those with pre-existing conditions, this is a reminder of God's infinite love displayed through mankind.
Photo Credit: © Getty Images/Silvia Jansen
Slide 7 of 7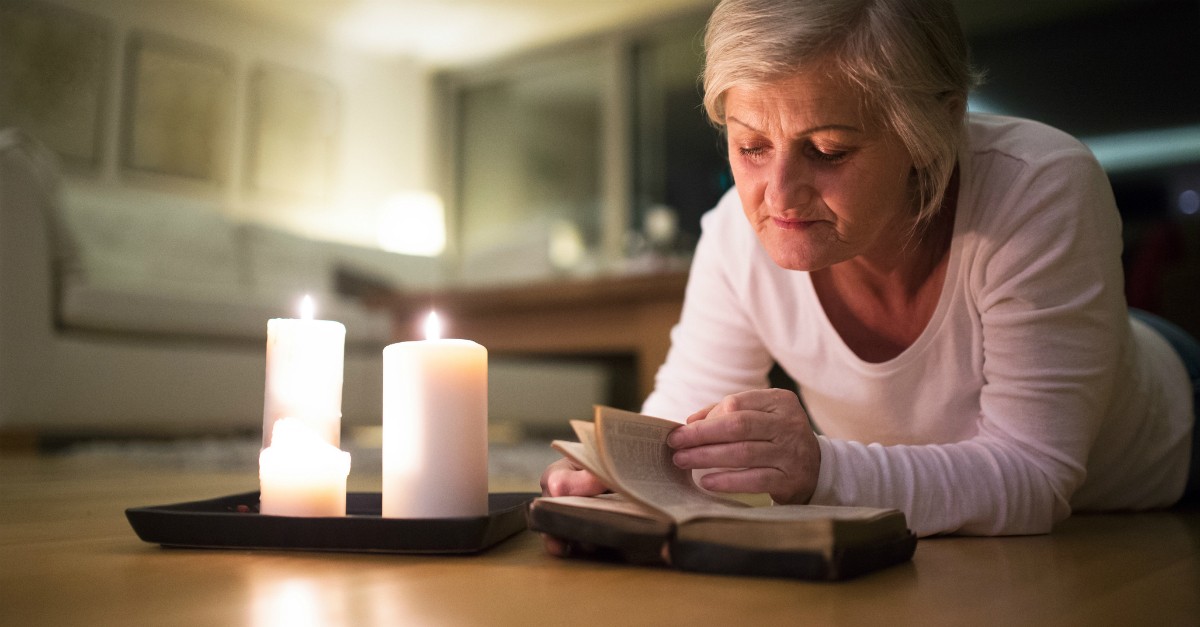 7. God Is Moving by Granting Us Peace
Think about the events of our world and imagine experiencing them without knowing God. For believers, although we experience hardship, Philippians 4:6-7 reminds us that we do not have to be anxious as those who do not know God. "Do not be anxious about anything, but in every situation, by prayer and petition, with thanksgiving, present your requests to God. And the peace of God, which transcends all understanding, will guard your hearts and your minds in Christ Jesus." God provides instruction in His word on what to do when we battle anxiety. He walks us through the specifics and then he tells us what the end result will be: the peace of God. God enables his children to walk through devastation and looming disasters and yet experience unexplainable peace.
Rather than fixating on all that is wrong in our world, we can fortify our faith by looking for examples of God in the midst of this global pandemic. Although things appear to be bleak, there are hopeful glimpses of our heavenly Father everywhere. We see him in the faces and actions of other believers, in nature, through the pages of Scripture, and in the resiliency of those on the front lines battling the pandemic. If you have doubted the presence of God, know that He is not oblivious or unconcerned. He is alive and moving in the midst of this global pandemic.
---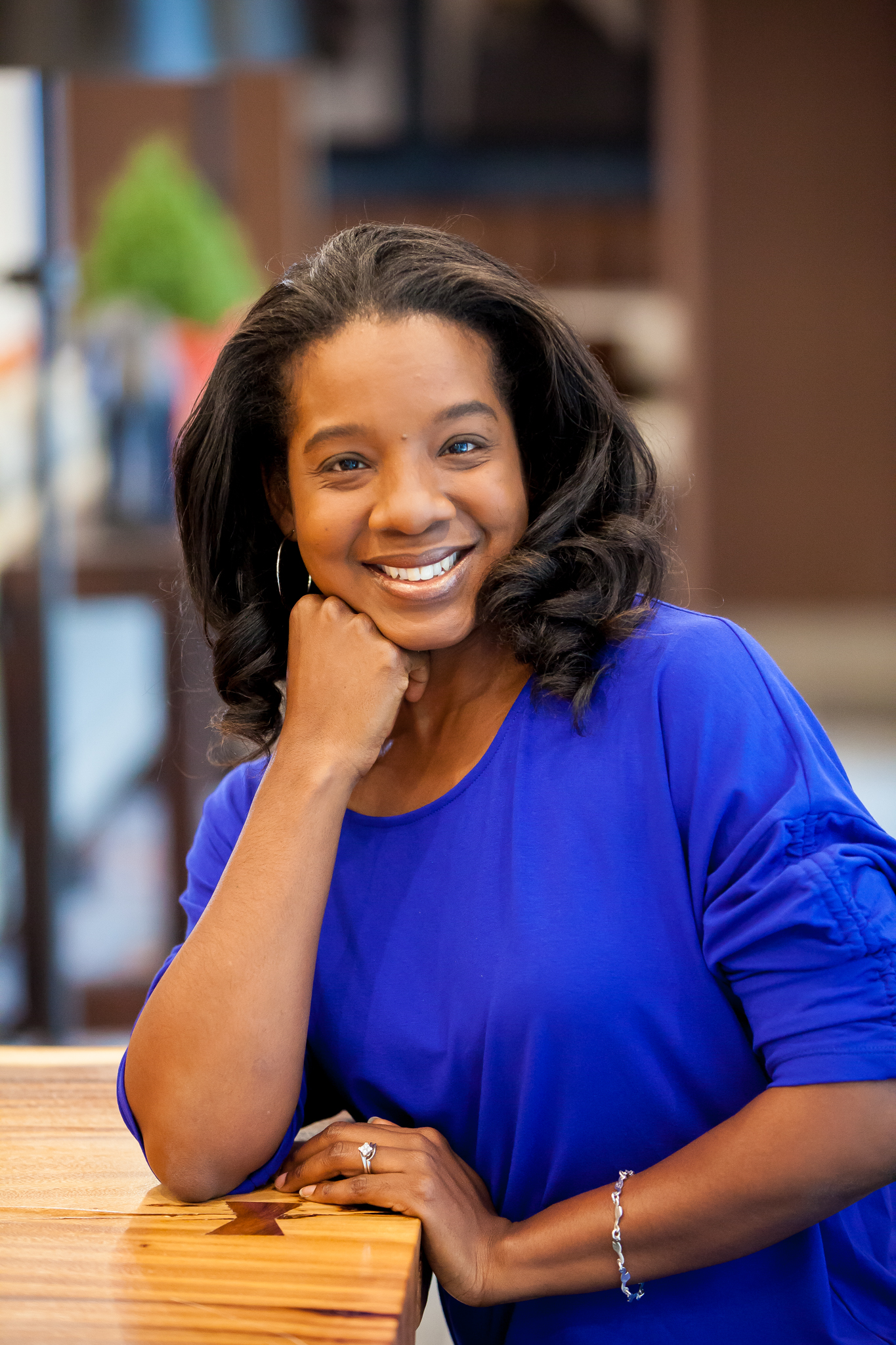 Kia Stephens is a wife and homeschooling mom of two who is passionate about encouraging the hearts of women. For this reason, she created The Father Swap Blog to help women exchange their father-wounds for the love of God the Father. Kia is also the founder of Entrusted Women, which she created to equip Christian women communicators of color. Kia's writing has been featured on Ann Voskamp's blog, Christianity Today, iBelieve.com, Beloved Women, Crosswalk and Incourage. When she is not writing or serving women, she enjoys spending quality time with her family and friends. You can connect with Kia at www.kiastephens.com.
Photo Credit: © Getty Images/Halfpoint
Originally published Tuesday, 24 March 2020.