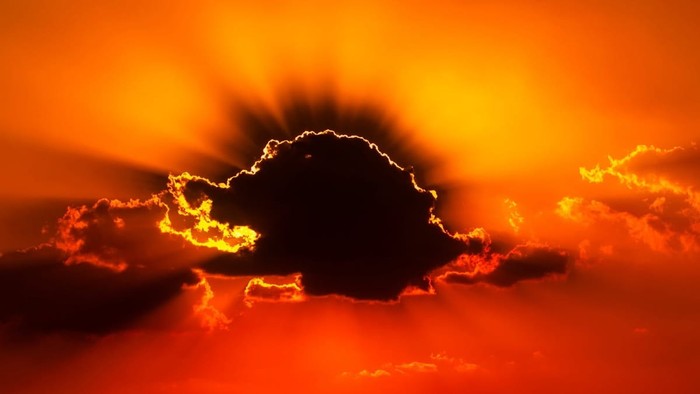 Many believers experience mixed feelings regarding what scholars refer to as the "end times" and Revelation, the apocryphal book that speaks of them for numerous reasons. First, most of us don't like to think about persecution, global wars, evil rulers with seemingly absolute power, and catastrophic natural disasters able to wipe out one third of the population. Second, the unknown triggers anxiety in many of us, and this highly symbolic and hard to understand letter can easily exacerbate this emotion.
But God doesn't want us to live in fear. To the contrary. He directed His servant John to write the letter in order to encourage ancient believers during a time of intense persecution. Through it, God reminded them, and by extension, us, of powerful truths able to build our hope-filled anticipation of all that is to come.
Here are 5 Things to know if Revelation scares you:
Photo Credit: © Getty Images/whiteson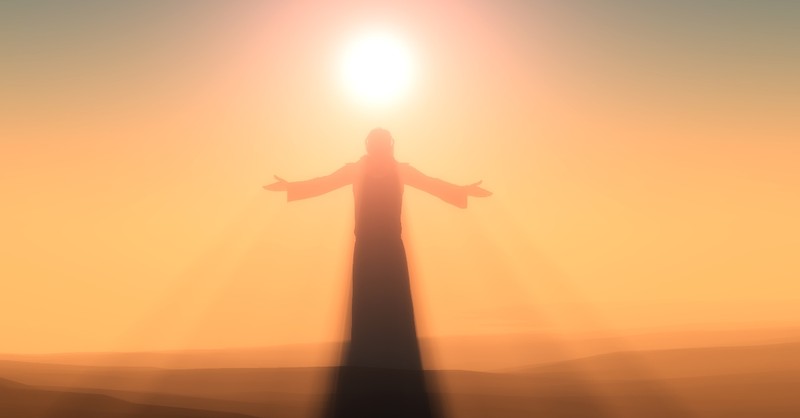 1. God Wins
When sin entered into God's once flawless creation, Satan and his demons declared war on God and His children. This invading darkness reveals itself in every instance of abuse, oppression, disease, and wounded heart. We've all felt the effects: Loved ones lost much too soon. Relationships shattered. Communities divided. Lives destroyed.
Surrounded by such destruction, we might fear that all is lost. But Scripture promises this is far from true. One day, the God of heaven's armies will rally His troops to defeat evil for good. As Romans 16:20a states, "The God of peace will soon crush Satan under your feet."
Revelation displays God's ultimate victory as the supreme and most powerful Ruler of all. As the elders seated before God proclaim, "We give thanks to you, Lord God Almighty the One who is and who was, because you have taken your great power and have begun to reign" (Revelation 11:17, NIV). Five chapters later, the nations gather against God's people, but God prevails. An angel seizes Satan, binds him for 1,000 years and throws him into the pit. Once those 1,000 years end, Scripture says he'll be "thrown into the lake of burning sulfur" where he will remain for all eternity (Revelation 20:1-3).
2. Utopia Is Coming
Though Revelation details the catastrophic outpouring of God's wrath, this book isn't about destruction and tragedy. At its core, it's a promise of hope, reminding us all that good indeed will come and one day God will permanently banish our sorrow.
Revelation 21:1-4 tells us about a new, perfect heaven and earth that will replace our broken world. And God will live among us, dwelling with us, as He always intended. What's more, "He will wipe every tear from [our] eyes. There will be no more death or mourning or crying or pain, for the old order of things has passed away" (NIV).
Photo Credit: © Getty Images/1971yes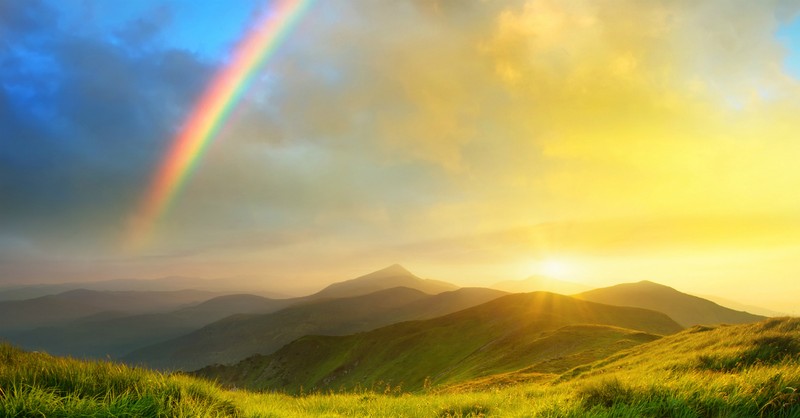 3. Our Eternity Is Sure
If reading the judgments described throughout Revelation triggers doubt and anxiety, know this — God will grant all who trust in Him eternal rest. Our salvation doesn't depend on us. It's a gift of grace bestowed upon all who believe in Christ. He Himself promised, in John 10:28, "I give them eternal life, and they shall never perish; no one will snatch them out of My hand." Adding emphasis, He said, "My Father, who has given them to me, is greater than all; no one can snatch them out of my Father's hand. I and the Father are one."
Let's break this down. God the Father is greater than all. All darkness, all evil, every ruler that ever rose to power or disease that practically shut down the entire globe. Nothing can stand against Him nor can anything divert His plans or nullify His promises. He is greater than all, and He and the Son are one. One in mindset. One in will. One in power. One in love. And they hold us firmly in their hand.
What's more, Ephesians 1:10 tells us, speaking of all who have accepted God's forgiveness through Christ, "And you also were included in Christ when you heard the message of truth, the gospel of your salvation. When you believed, you were marked in him with a seal, the promised Holy Spirit" (NIV).
We're held firm and sealed in Christ and with Christ for all of eternity.
Photo Credit: © Getty Images / Biletskiy Evgeniy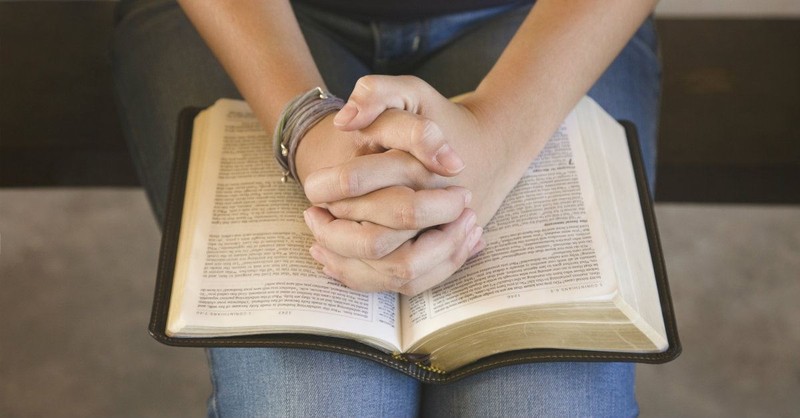 4. Blessed for Reading
I have read through Revelation numerous times. I've poured over commentaries, investigated the original Greek wording, and attended numerous sermons explaining this letter verse by verse. And yet, I am still confused. Perhaps you feel the same and worry you're missing some crucial nugget of truth.
If so, perhaps these facts will give you peace. First, notice what John wrote in the beginning of this letter: "Blessed is the one who reads the words of this prophesy, and blessed are those who hear it and take heart what is written in it …" (Revelation 1:3). Blessed are those who read and who listen, regardless of our understanding. While I want to study all Scripture, Revelation included, with the diligence and respect it deserves, I'm comforted to know God doesn't condemn me in my confusion. Instead, He invites me to learn, trusting He'll teach me all I need to know when I need to know it.
Second, God always clarifies and repeats the most crucial details of Scripture. For example, the Bible tells us plainly that Jesus is the Son of God who rescued us from the penalty of sin and purchased our salvation (Mark 14:61-62; Luke 1:32; Luke 4:41; John 1:34; John 14:6; 2 Corinthians 5:21; Romans 10:9). Therefore, even in moments of confusion or misunderstanding, I have no reason to fear. Nor do you. Therefore, do your part to read, and trust God to fulfill His promise to bless you for this.
Photo Credit: © Getty Images/Pamela D McAdams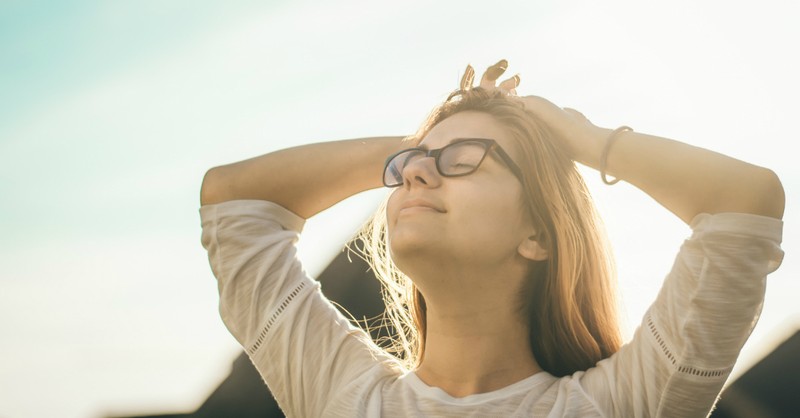 5. We Will Never Be Alone
Every hardship and struggle becomes all the more burdensome when we feel as if we're fighting alone. That crushing weight begins to lift, however, when we realize God is with us. He remains with us through every challenge and season of sorrow, and He surrounds us with His love.
Consider all the promises preserved in Psalm 139:
"You have searched me, Lord,
and you know me.

You know when I sit and when I rise;
You perceive my thoughts from afar.

You discern my going out and my lying down;
You are familiar with all my ways.

Before a word is on my tongue
you, Lord, know it completely."
He knows us intimately and completely. He's seen us at our worst, and still He envisions us at our best.
You hem me in behind and before,
and you lay Your hand upon me."
He surrounds us with His love, a supernatural, eternal, impenetrable shield.
Where can I go from your Spirit?
Where can I flee from your presence?

If I go up to the heavens, you are there;
if I make my bed in the depths, you are there.

If I rise on the wings of the dawn,
if I settle on the far side of the sea,

even there your hand will guide me,
your right hand will hold me fast.
Like Jesus promised in John 10, nothing and no one can pry us from His hands. God holds us tight throughout our battles today and carries us into our more joy-filled tomorrow.
Revelation is a confusing, and at times unsettling, book that provides vivid displays of God's justice and power. But these images needn't overwhelm or terrify us. To the contrary. They should fill our hearts with hope-filled anticipation of the joy and eternal peace God promised.
Related: Listen to our FREE podcast, Your Daily Bible Verse, where we unpack one Bible verse a day. Listen to our episode on Revelation 12:11 right now:
Photo Credit: © Unsplash/Radu Florin
Originally published Wednesday, 14 April 2021.
---
---