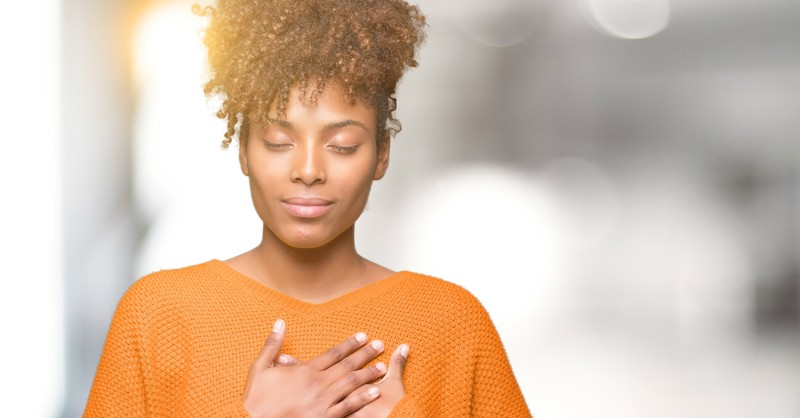 4 Things God Reveals When You Pray for New Eyes
Laura Bailey

iBelieve Contributor
We know we don't see God's truths clearly, yet we don't carefully examine His Word for more revelation and better understanding. Truth is, we don't ask the Lord to open our eyes to see, our ears to hear and our hearts to receive the hidden things of God, so no wonder we stumble around in the dark.
"Wow, l can read that sign! When did we get that new restaurant? Woah, I can see that person walking across the street!"
A trip to the optometrist confirmed that I had needed major vision correction, so after wearing my new glasses for the first time, a whole new world seemed to suddenly appear right before my eyes.
As Christians, we often find ourselves in a similar situation. We know we don't see God's truths clearly, yet we don't carefully examine His Word for more revelation and better understanding. Truth is, we don't ask the Lord to open our eyes to see, our ears to hear and our hearts to receive the hidden things of God, so no wonder we stumble around in the dark.
In the book of Ephesians, we read Paul's continual prayers for the church of Ephesus, for he knew how fickle the human heart could be, turning away from freedom in Christ to slaves of their old, sinful lives.
Ephesians 1:17-22, outlines what God reveals to us when we ask Him to open our eyes and focus on the Lord Jesus Christ:
1. God invites us into a more intimate relationship with Himself.
"I keep asking that the God of our Lord Jesus Christ, the glorious Father, may give you the Spirit of wisdom and revelation, so that you may know him better." Ephesians 1:17
Thirteen chapters in the book of Hebrews argue that Christ is better than anything or anyone who came before Him. In the Old Testament, God's presence wasn't with His people like it is now. He resided in the Holy of Holies, in the Tabernacle, and rested on certain persons for certain times. Only the High Priest, once a year, could commune with the LORD and intercede for God's people.
God's gift of salvation through Christ's death and resurrection is, in itself, enough to make us overwhelmingly grateful, but, before ascending into Heaven, Jesus left another gift, the Holy Spirit to reside in His children.
The Holy Spirit convicts of sin, grants us wisdom, and guides us as we study the Scriptures. We need not worry that God's presence will depart from us because Christ dwells in our hearts through faith (Ephesians 3:16-17). We don't need a prophet or a priest to hear from God because the Holy Spirit renews our hearts and minds when we read the inspired and inerrant Word of God. We can engage in a personal relationship with the glorious Father by the power of the Holy Spirit and faith in Christ's atoning work on the cross.
2. God instills us with hope.
"I pray that the eyes of your heart may be enlightened in order that you may know the hope to which he has called you, the riches of his glorious inheritance in his holy people." Ephesians 1:18
Have you ever had an "ah-ha'' moment, when you learn something that radically changes how you think or see the world around you? Paul's heart cry for the Ephesians was for a new perspective. He desired for their eyes to be opened and their minds and hearts illuminated to the hope that we have in Jesus Christ, not to just anything and everything the world offered.
How quickly hope fades when contingent upon earthly circumstances or worldly idols. Unfulfilled political promises disillusion us, pastors' failures and transgressions discourage us and friends and family disappoint us in all sorts of ways. But God calls us to an eternal hope, a hope that promises not just an inheritance, but a glorious inheritance. Sin often begins with our eyes fixed on the wrong object. After looking, we covet and coveting, we sin, so we must daily determine to reset our focus from the things of this world, the temporal, to the eternal things God has in store for "his holy people."
"Praise be to the God and Father of our Lord Jesus Christ! In his great mercy he has given us new birth into a living hope through the resurrection of Jesus Christ from the dead, and into an inheritance that can never perish, spoil or fade. This inheritance is kept in heaven for you." (1 Peter 1:3-4) NIV
3. God equips us with great power and mighty strength.
"and his incomparably great power for us who believe. That power is the same as the mighty strength he exerted when he raised Christ from the dead and seated him at his right hand in the heavenly realm." Ephesians 1:19-20
As Christians, we acknowledge God as Creator, Christ as Savior, and the Holy Spirit as Sustainer. However, it often seems that many believers underestimate the Holy Spirit's authority and power. It's as though the Holy Spirit were an "afterthought," not quite as vital to salvation as God and Jesus Christ. In that case, the Holy Spirit's role in making us new creations is grossly misunderstood.
In John 14: 15-27, Jesus was about to leave His confused and scared disciples to return to the right hand of God in Heaven. Fully realizing their anxiety and fear, Jesus assured them that He was not leaving them alone, that He would leave a comforter, one who would always be at their side "to help them and be with them forever" (John 14:16). The Holy Spirit would dwell inside them as the Spirit of Truth, sanctifying them by convicting of sin and renewing their minds by God's Word, and the Holy Spirit would give them permanent peace and enduring strength until Christ returned. Now, that's an awesome gift!
4. God created us for His glory.
"Now to him who is able to do immeasurably more than all we ask or imagine, according to his power that is at work within us, to him be glory in the church and in Christ Jesus throughout all generations, for ever and ever! Amen." Ephesians 3:20-21
Purpose—we all desire one. Many search high and low to find their reason for existing without realizing that they already have one. Simply put, God created mankind for His good pleasure, to bring glory and honor to Him, to Him alone. Since Adam, man has struggled to fully acknowledge that only our supreme, infinite Creator deserves praise, adoration, and worship. Instead, we mere, finite mortals seek the spotlight because, at our core, we are self-centered and glory-hungry beings.
The same lie that the Serpent perpetuated in the Garden of Eden, "You can be like God" (Genesis 3), never loses its appeal to the nature of man.
Although Paul proclaimed in Ephesians 3:18-19 that believers "may have power, together with all the Lord's holy people, to grasp how wide and long and high and deep is the love of Christ, and to know this love that surpasses knowledge—that you may be filled to the measure of all the fullness of God," they weren't God. Neither angels nor the redeemed are worthy to receive the honor and adoration that is reserved solely for God.
He is the author of creation, the head of the Church, and the one who works all things together for His purpose. Hallelujah!
Like the Israelites, we are "stiff-necked" people (Exodus 32:9). We suffer from spiritual amnesia, clinging to the Lord in times of desperation and abandoning Him in times of conciliation. Mercifully, our Heavenly Father is compassionate and long-suffering, and because we have been declared righteous through faith in Christ alone, He will never withdraw His saving power or lasting peace from us.
Through daily confession and surrender, pray "God, give us ears to hear and eyes to see" (Proverbs 20:12), "that you may be filled to the measure of all the fullness of God" (Ephesians 3:19).
Photo Credit: ©GettyImages/AaronAma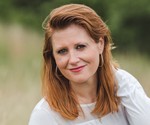 Laura Bailey
is a Bible teacher who challenges and encourages women to dive deep in the Scriptures, shift from an earthly to an eternal mindset, and filter life through the lens of God's Word. She is a wife and momma to three young girls. She blogs at
www.LauraRBailey.com
, connect with her on Facebook and Instagram @LauraBaileyWrites
---