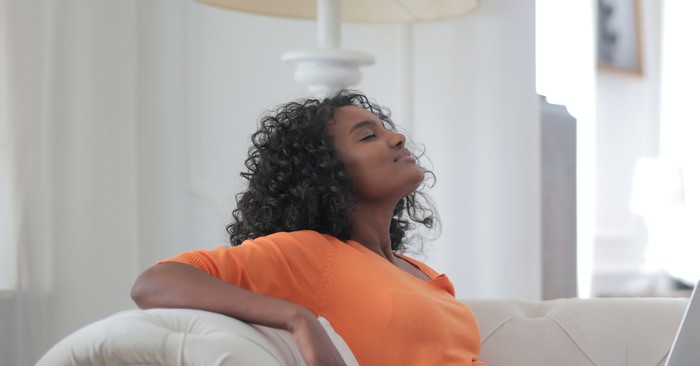 Plus
Jesus wasn't intimidated by or ashamed of our humanity. In fact, He chose to become one of us as a means of ultimate empathy. He created us with an avenue to forgiveness, which grants us the peace to enjoy the beauty of soothing, serene silence.
Introvert or not, we all know the subtle serenity that washes over us when the house grows calm and quiet. Perhaps the kids finally cave to a nap, or the dogs roam outdoors. Maybe your husband goes golfing, or the girlfriends are too busy to text, and you finally have five minutes of quiet for yourself.
I take full advantage of the stillness by grabbing a book, snagging a sweet treat, and sinking into a bubble bath. Whether it's thirty minutes or two hours of calm, I savor these moments as a chance to recharge my mind and rest my body.
Perhaps you spend this time differently than me, but one thing remains the same for us all: amid much-needed reprieve, noise isn't out of reach. In fact, it's at our fingertips, waiting for us to give into its sneaky call. Surprisingly, this isn't the noise that comes from toys being slung across the living room, the dogs barking at the Amazon delivery man, or any other person in your life reaching out. No, these are the noises that live—and unfortunately thrive—inside the mind.
Yet, if we know what they are, how they operate, and what their endgame hopes to become, we can thwart them with the truth, with strategies Christ used on earth. His tactics kept the enemy at bay and disassembled any false notions they tried to create.
Let's revel in the beauty of our soul's peace and quiet by recognizing three noises we must avoid in our daily lives:
1. Social Media's Lie: "You're Missing Out"
Throughout 2020, I anxiously scrolled through my Facebook home feed, scouring for any information on whether or not this friend had COVID-19 or that friend was released from the hospital and sent home with oxygen. Each time I logged onto my account turned into an anxiety booster. As more information swirled around concerning the mortality rates and lifelong side effects some COVID-19 patients faced, it felt as though my living room walls were closing in. Can you relate?
If not—as I know and respect each person's opinions regarding the virus—perhaps another life example will permit itself more relevant. At the end of 2020, when my first book was released, I felt the weight of growing my social media platform. It seemed Instagram followers and post reshares were pivotal to seeing an increase in book sales and scheduled speaking engagements. A few months into advertising my book, I was a slave to social media, truly bending to the algorithm's commands, regardless of what it cost me: sleep, poorer work ethic, interrupted conversations with others, etc.
When I woke up, the first thing I did was grabbed my phone to see if I'd gained any new followers overnight, hoping and praying my latest post had triple-digit likes. Before going to bed, repeating this cycle was a must. In between my waking up and going to sleep, social media absorbed my entire lunch break. Any buzz or ding my phone made, impulse forced me to drop everything I was doing and see what I might be missing out on. "Huh?", "What?", and "I'm sorry, what were you saying?" dominated my conversations with my husband. While he was trying to discuss his day with me, I was too busy figuring out which hashtags were trending.
Finally, I recognized the problem. It was embarrassing, honestly. And once I shifted my hands to more holy work, it stifled the noise of social media screaming, "You're missing out if you don't check this post, or like that person's video, or..." etc.
But kicking this habit to the curb isn't a one-and-done deal. If I want to read the book I brought with me to the bathtub, I have to put my phone somewhere out of reach. If not, I'm far too tempted to scroll through social media or other meaningless apps and not enjoy the benefits of reading a book in my home's still, calm silence.
2. The Enemy's Lie: "You Will Never Recover from Your Past"
"I can sit here and think about absolutely nothing. My mind is blank," my husband explained to me.
"HOW DO YOU DO THAT?" I implored. "What switch do you use to turn your brain off?!"
I can't shut my mind down. There's no such thing in my world. If I solve this problem, my brain will jump to that problem. If I check task one off of my checklist, my brain feels unsettled until I knock out tasks two and three. Worse, my brain fixates on one big way I've recently failed, and if I scrape up enough courage to forgive myself for this mistake, my brain jumps to that mistake. This is the enemy, and the lie he whispers in the stillness of your home, even your soul, is "You will never recover from your past."
He will challenge who you are, God's beloved. He will take the truth and try to stretch it and twist it to look so much like God's truth, yet there will be a bit of shame tacked onto his facade. And if you forget that God's voice only leaves room for repentance that leads to freedom and forgiveness, you'll cave to the subtle deception of the enemy and allow your mind to live in an unending cycle of shoulda-woulda-coulda's.
So how do I truly enjoy a refreshing bubble bath if my brain prefers the confines of frazzled frenzies? What do I do when a brain like mine forever latches onto something to control my thoughts?
I remember the times when Christ got away in the still and quiet. The one thing He did each time: pray to the Father.
In Matthew 4, Christ has been fasting alone in the desert for 40 days. Though His body was hungry, His soul was prayed up. He had been in communion with God the Father non-stop.
The devil falsely perceived that Christ was weak at this time and tempted Jesus to bow down to him. The first thing Jesus said in response to Satan's preposterous scheme was, "It is written, man shall not live by bread alone but by every word that proceedeth out of the mouth of God" (Matthew 4:4). A few rounds of Jesus hurling God's truth back at the devil's lies, and the deceiver had no other choice but to leave Christ's bold presence.
Believe it or not, we have Christ's same authority inside of us: the Holy Spirit. Before returning to heaven, Christ left His Spirit, the Comforter, for us (John 14:16). This is the Holy Spirit, the part of the blessed Trinity that gives us access to communion with God the Father and God the Son. The Holy Spirit breathes life into Scripture, stirs conviction into our hearts, and prods us to praise Christ's wonderous works on the cross.
With such power inside of us, the enemy's lies don't stand a chance of drowning out the quiet peace that comes from knowing Truth.
The next time you try to enjoy a few moments of peace and calm and the devil wants to start a highlight reel of your least favorite life moments, don't forget what Christ did. He got alone with God, prayed fervently, and spoke Truth to the face of the lies.
3. Our Lie: "You Will Never Deserve Peace"
We are often our worst critics, no? We chastise ourselves when we don't have a perfect day at the office or when we get frustrated with the kids. We don't forgive ourselves for the extra slice of cheesecake we ate last night or the third time we've had to apologize for forgetting to pack the husband's lunch.
In short, we believe we aren't human. Thus, when we don't navigate the day like Superwoman, we grow distraught, anxiety creeps in, and we become susceptible to the loud chaos of our self-made lies.
I'm a pro at nit-picking myself, so much so that I often feel guilty for taking time to soak in that bubble bath and read a book. There's always more I should be doing, could be doing, would be doing if I wasn't taking five minutes of quiet for myself.
On days when I play the role of my own worst critic well, I remember a few simple bits of humanity Christ embodies, tucked inside the Gospels:
1. Jesus enjoyed attending wedding festivities (John 2:1-11). Given the customs of Jewish marriage ceremonies at that time, it's highly likely he enjoyed ceremonial dances and the finest foods the bridal party could serve.
2. Jesus savored food. Many of his sermons revolved around being known as the "Bread of Life" (John 6:35). He always tended to the physical needs of those around Him before diving into their spiritual needs, like the Feeding of the Five Thousand (Matthew 14:16-21). He found joy in breaking bread and communing with others over delicious food.
3. Jesus took naps. Just before calming a raging sea that would've likely killed His disciples without His miraculous command of all nature's elements, Jesus was sound asleep in the boat's bunker (Mark 4:35-41).
By confessing our sins and devoting our lives to Christ, we have access to live a life worthy of our calling. Christ calls us His own. We are His. Forever. And as His children, we are free to put to rest the lies of the enemy and find joy, comfort, and spiritual refreshment in dancing in celebration, enjoying delicious food with friends and family, or getting alone to take a nap and rest our bodies.
Jesus wasn't intimidated by or ashamed of our humanity. In fact, He chose to become one of us as a means of ultimate empathy. He created us with an avenue to forgiveness, which grants us the peace to enjoy the beauty of soothing, serene silence.
May you and I commune with the Father daily to access such beauty amid the quiet.
Photo Credit: ©Pexels/Andrea Piacquadio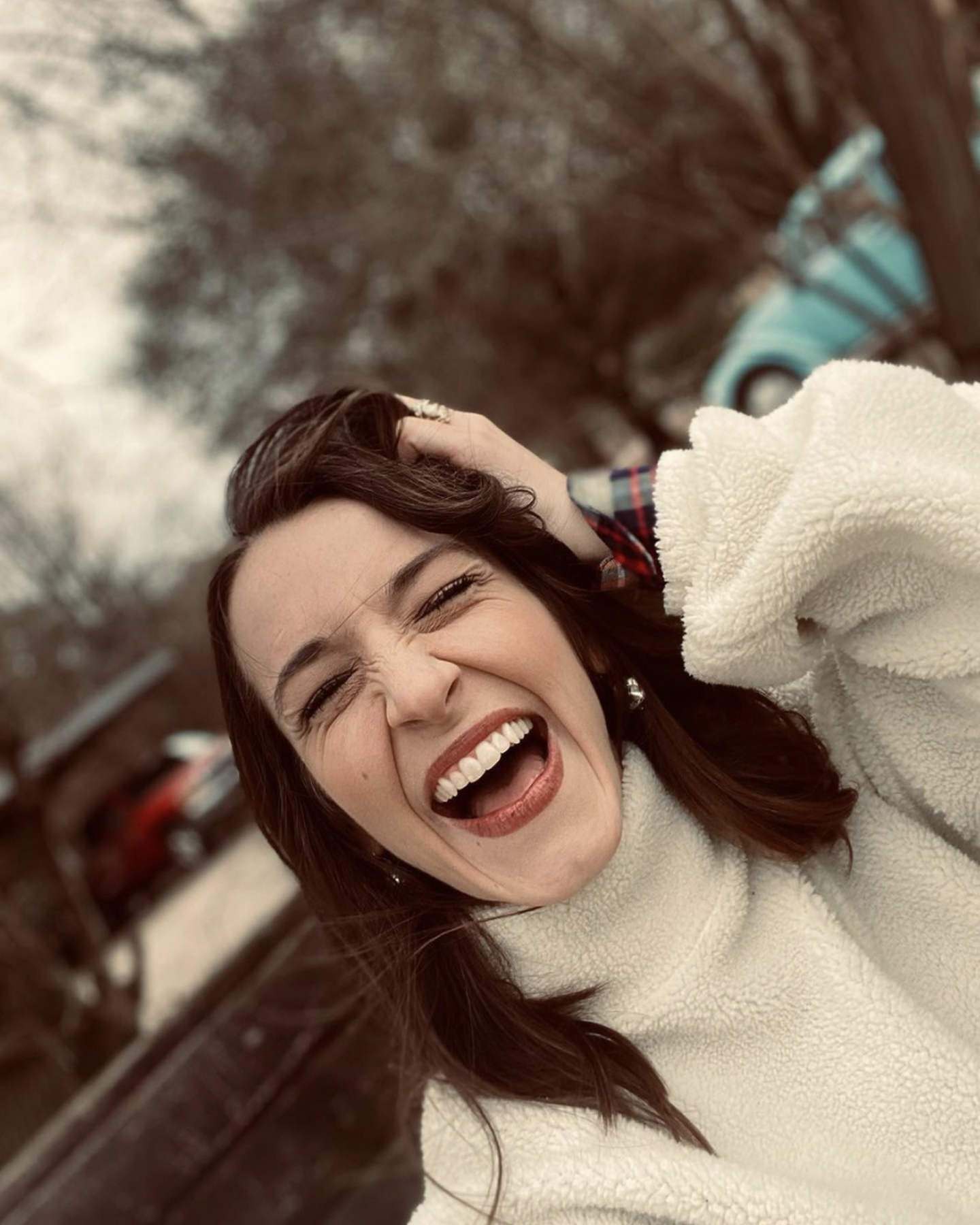 Peyton Garland is an author and coffee shop hopper who loves connecting people to a grace much bigger than expected. Her debut book, Not So by Myself, was promoted by Former White House Press Secretary Dana Perino and Endorsed by TED Talk speaker and creator of the More Love Letters Movement, Hannah Brencher. She lives in Colorado with her husband, Josh, and their two gremlin dogs, Alfie and Daisy.
---
---