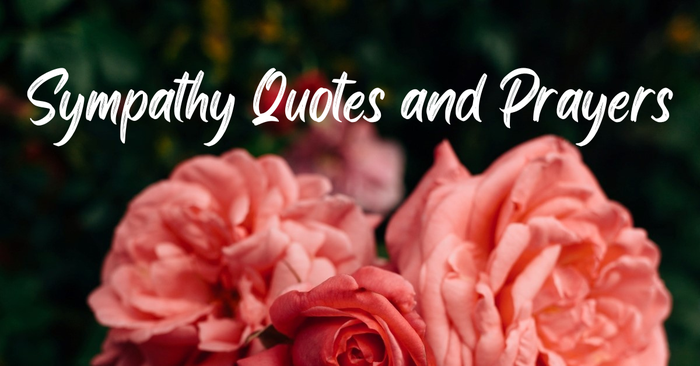 In the human experience, suffering is not new or unique, yet in seasons of intense pain and sorrow, we can feel like we're alone. Thankfully, God's Word provides strength, peace, and hope in difficulty. May the following sympathy quotes and prayers remind you of the faithfulness of your Creator. And may you lean into the One whose love is everlasting (Jeremiah 31:3), who records our sorrows and collects our tears in a bottle (Psalm 56:8).
Photo Credit: Erol Ahmed/Unsplash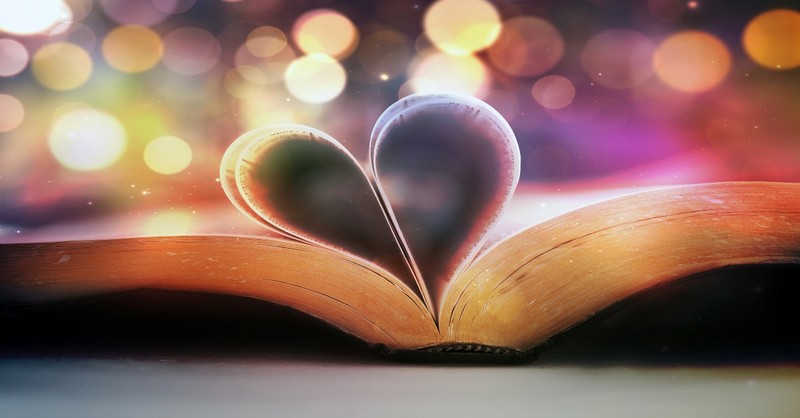 10 Sympathy Quotes from the Bible
1. "My comfort in my suffering is this: your promise preserves my life." (Psalms 119:50).
2. "Peace I leave with you; my peace I give to you. Not as the world gives do I give to you. Let not your hearts be troubled, neither let them be afraid." (John 14:27).
3. "Even though I walk through the darkest valley, I will fear no evil, for you are with me; your rod and your staff, they comfort me." (Psalms 23:4)
4. "God is our refuge and strength, a very present help in trouble." (Psalms 46:1)
5. "So also you have sorrow now, but I will see you again, and your hearts will rejoice, and no one will take your joy from you" (John 16:22)
6. "For the Lord comforts his people and will have compassion on his afflicted ones." (Isaiah 49:13)
7. "My flesh and my heart may fail, but God is the strength of my heart and my portion forever" (Psalms 73:26)
8. "Have mercy on me, my God, have mercy on me, for in you I take refuge. I will take refuge in the shadow of your wings until the disaster has passed. I cry out to God Most High, to God, who vindicates me." (Psalms 57:1-2)
9. "Praise be to the God and Father of our Lord Jesus Christ, the Father of compassion and the God of all comfort, who comforts us in all our troubles, so that we can comfort those in any trouble with the comfort we ourselves receive from God." (2 Corinthians 1:3-4)
10. "Who shall separate us from the love of Christ? Shall trouble or hardship or persecution or famine or nakedness or danger or sword?" (Romans 8:35)
Photo Credit: Getty Images/kevron2001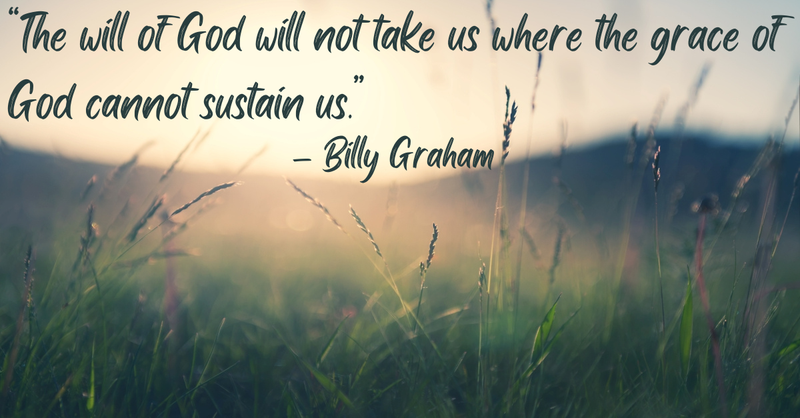 10 Classic Christian Sympathy Quotes
1. "Although the world is full of suffering, it is full also of the overcoming of it." — Helen Keller
2. "Death is nothing else but going home to God, the bond of love will be unbroken for all eternity." — Mother Teresa
3. "End? No, the journey doesn't end here. Death is just another path, one that we all must take. The gray rain-curtain of this world rolls back, and all turns to silver glass, and then you see it." — J.R.R. Tolkien
4. "God does not give us everything we want, but He does fulfill His promises, leading us along the best and straightest paths to Himself." – Dietrich Bonhoeffer
5. "The Christian life is not a constant high. I have my moments of deep discouragement. I have to go to God in prayer with tears in my eyes, and say, 'O God, forgive me,' or 'Help me.'" –– Billy Graham
6. "The will of God will not take us where the grace of God cannot sustain us." –– Billy Graham
7. "Our world today so desperately hungers for hope, yet uncounted people have almost given up. There is despair and hopelessness on every hand. Let us be faithful in proclaiming the hope that is in Jesus." –– Billy Graham
8. "God is too good to be unkind and He is too wise to be mistaken. And when we cannot trace His hand, we must trust His heart." –– Charles Spurgeon
9. "I would go to the deeps a hundred times to cheer a downcast spirit. It is good for me to have been afflicted, that I might know how to speak a word in season to one that is weary." –– Charles Spurgeon
10. "I know not the way God leads me, but well do I know my Guide." ― Martin Luther
Photo Credit: Getty Images/Olga_Gavrilova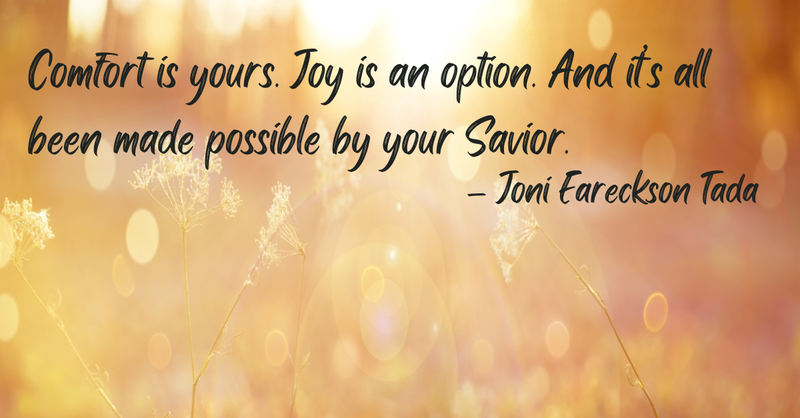 10 Modern Christian Sympathy Quotes
1. "What gives me the most hope every day is God's grace; knowing that his grace is going to give me the strength for whatever I face, knowing that nothing is a surprise to God." –– Rick Warren
2. "We can see hope in the midst of hopelessness. We can see peace in the midst of chaos. We have a hope that the world does not have. We can see clearly that all things work together for the good of them that love Him and are called according to His purpose." –– Priscilla Shirer
3. "There is not a single thing that Jesus cannot change, control, and conquer because he is the living Lord." –– Franklin Graham
4. "The best we can hope for in this life is a knothole peek at the shining realities ahead. Yet a glimpse is enough. It's enough to convince our hearts that whatever sufferings and sorrows currently assail us aren't worthy of comparison to that which waits over the horizon." –– Joni Eareckson Tada
5. "You can look forward with hope, because one day there will be no more separation, no more scars, and no more suffering in My Father's House. It's the home of your dreams!" –– Anne Graham Lotz
6. "Snuggle in God's arms. When you are hurting, when you feel lonely, left out. let Him cradle you, comfort you, reassure you of His all-sufficient power and love." –– Kay Arthur
7. "You don't have to be alone in your hurt! Comfort is yours. Joy is an option. And it's all been made possible by your Savior. He went without comfort so you might have it. He postponed joy so you might share in it. He willingly chose isolation so you might never be alone in your hurt and sorrow." –– Joni Eareckson Tada
8. "God walks with us. He scoops us up in His arms or simply sits with us in silent strength until we cannot avoid the awesome recognition that yes, even now, He is there." –– Gloria Gaither
9. "If we are to find contentment in the midst of trial and uncertainty, we must accept our situation as being purposely allowed into our lives by a personal and loving God." –– Linda Dillow
10. "We survive the packages of pain God allows in our lives by remembering who God is and what He has done in the past." –– Linda Dillow
Photo Credit: Getty Images/OLENA CHURILOVA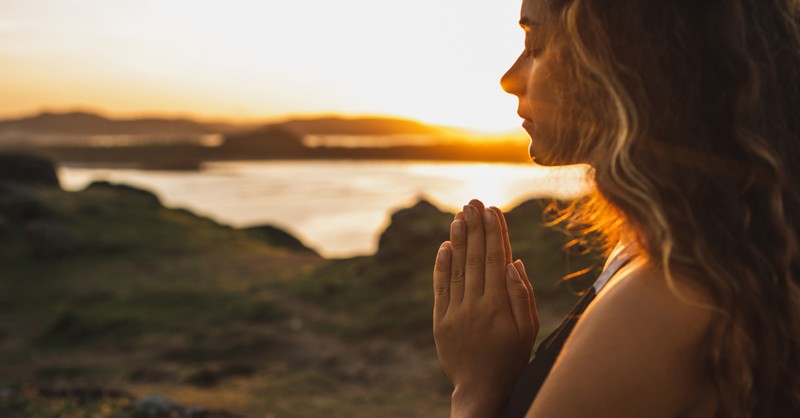 10 Sympathy Prayers
1. Father God, your Word tells us to carry each other's burdens (Galatians 6:2), so I come to you on behalf of this hurting person. I pray that they will know your abiding presence and lean into your faithful love and compassion amid this difficulty.
2. Heavenly Father, Isaiah 53:3 reminds us that you were "a man of suffering, and familiar with pain." You invite us to bring our hurting and grief to you, because you understand the depths of our despair. Thank you for knowing us and loving us—even to the point of death. In this present time of difficulty, may I remember your ultimate sacrifice to provide hope and life for your children.
3. "But the eyes of the Lord are on those who fear him, on those whose hope is in his unfailing love" (Psalm 33:18). Father, may these words provide strength in this season of sadness. Help me remember that you are always with me, and there is hope in your unfailing love.
4. Oh, Father in Heaven, in this season of sorrow, may I commit these words to memory: "Because of the Lord's great love we are not consumed, for his compassions never fail. They are new every morning; great is your faithfulness" (Lamentations 3:22-23). Even in the heaviness of my heart, your great love protects me from being overwhelmed. Your compassions are new, and your faithfulness is great. Thank you, precious Father!
5. Lord, in these uncertain times, may I remember your faithfulness and hold firmly to the hope you provide. Your Word says, "let us hold unswervingly to the hope we profess, for he who promised is faithful" (Hebrews 10:23). I praise you, Father, for your enduring faithfulness.
6. Heavenly Father, despite my circumstances, your Word says that you are good and that your love endures (1 Chronicles 16:34). Please flood my heart and mind with this beautiful promise. Give me the strength to lean into your ongoing hope and love.
7. Oh, precious Lord, in this season of deepest grief, how I love the promise of Psalm 91:4: "He will cover you with his feathers, and under his wings you will find refuge; his faithfulness will be your shield and rampart." You are my refuge! You are my protective barrier! Thank you, dear Jesus.
8. Father God, your Word tells me not to fear, that you will strengthen and help me (Isaiah 41:10). Oh, how I need your strength! My heart is breaking, and my soul feels so dry. I ask for courage, dear Lord, to lay my sorrows before you. Even in my pain, I praise you for the opportunity to enter your presence. Thank you, precious Father.
9. Father, your Word says that "When I am afraid, I put my trust in you" (Psalm 56:3). This season of grief feels so much like fear and my heart longs for your comfort. With the strength you provide, I will place my trust in you.
10. Precious Lord, you tell us to cast all our anxiety on you (1 Peter 5:7). My strength is weak, and my heart is heavy with pain. But Father, even in my weakness, I long to obey. I will throw my anxieties at your feet, and trust in your faithfulness and care.
Photo Credit: GettyImages/olegbreslavtsev
Originally published Tuesday, 05 July 2022.
---
---