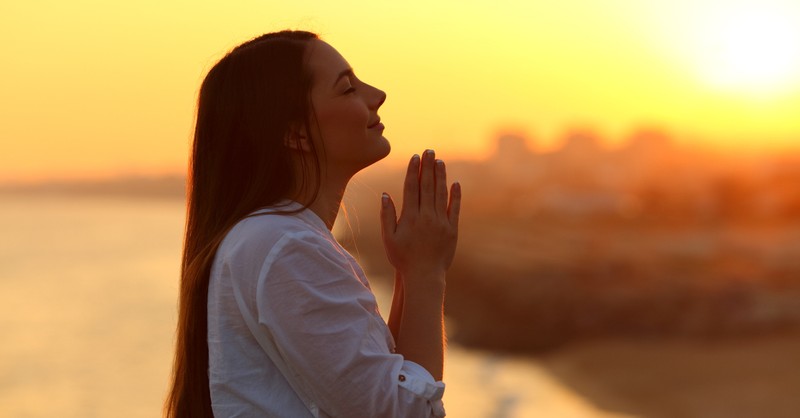 3 Surefire Signs to Know God Hears Our Prayers
Lori Stanley Roeleveld

Contributing Writer
God tells us He desires a relationship with us, that He hears us, and that He responds. The testimony of Scripture is that God hears the prayers of His people.
God hears our prayers. Of this, I am certain. And you can have this certainty, too, and share it with others. Luke says he wrote his Gospel, "that you may have certainty concerning the things you have been taught." Luke 1:4 ESV The Gospel of Luke has a particular emphasis on prayer in the life of Jesus. Confidence that God hears our prayers is important for each of us who turns to Him and relies on Him for life, guidance, provision, and direction.
From the moment we are conceived, we begin making noise. Parents rejoice at the first sound of their baby's heartbeat in utero, our first cry after birth is the cause of much rejoicing. We continue to cry out for our parents or call out in the night, eager to be sure they can hear us if ever we should need them.
What Does God Hears Our Prayers Mean?
We spend much of our lives asking others if they're listening. Our parents. Our partners. Our children. Employees. Friends. The community. Even the world. We are designed to communicate and completing that circuit is the necessity of someone who hears. Most important of all is for us to have the assurance that our God, our creator hears us. Knowing we are made in His image should immediately assure us that just as we are capable of hearing others, so He hears us.
God makes clear in His Word the uselessness of idols—false gods created by humans to fulfill their designed need to worship. These idols of our own making do not answer us because they cannot hear or see or respond. Our God communicates. He desires a relationship. He initiates communication and reciprocates when we respond.
This was demonstrated dramatically in the showdown between Elijah and the prophets of Baal in 1 Kings 18:20-40. Elijah suggested that they and he each prepare to sacrifice a bull on a wooden altar. "And you call upon the name of your god, and I will call upon the name of the Lord, and the God who answers by fire, he is God." And all the people answered, "It is well spoken" (vs. 24).
The prophets of Baal went first. Verse 26 reads, "And they took the bull that was given them, and they prepared it and called upon the name of Baal from morning until noon, saying, 'O Baal, answer us!' But there was no voice, and no one answered. And they limped around the altar that they had made."
How sorrowful is that verse. "There was no voice. No one answered." How empty to call out to a false god who cannot hear or respond!
They cried out louder. They cut themselves. They marched and danced. But finally, "And as midday passed, they raved on until the time of the offering of the oblation, but there was no voice. No one answered; no one paid attention" (vs. 29). Such a tragic sadness in this verse. The futility of a people crying out to a god who cannot hear. A god who cannot save.
At Elijah's turn, he not only prepared to sacrifice his bull, but he ordered that the altar be drenched three times with water and a trench around the altar be flooded. Elijah then offered a simple prayer to God. "'O Lord, God of Abraham, Isaac, and Israel, let it be known this day that you are God in Israel, and that I am your servant, and that I have done all these things at your word. Answer me, O Lord, answer me, that this people may know that you, O Lord, are God, and that you have turned their hearts back.' Then the fire of the Lord fell and consumed the burnt offering and the wood and the stones and the dust, and licked up the water that was in the trench" (36b-38).
It is right to be certain that God hears. It's an important truth about our God that He alone hears and speaks and responds. When our hearts cry out to Him, He hears our cry. We are not calling out to a god who isn't there or who is blind or deaf to our needs. We call to the God who created us, designed us for relationship, gave us voices, and taught us to pray. He has done all this because He desires to hear and to answer.
How Do We Know that God Hears Our Prayers?
From the garden of Eden to the new Jerusalem in Revelation, God tells us He desires a relationship with us, that He hears us, and that He responds. The testimony of Scripture is that God hears the prayers of His people.
Jesus made a habit of praying in His time walking among us. He regularly pulled away to desolate places either by Himself or with His apostles to pray. He often prayed all night and He prayed in Gethsemane on the night He was betrayed.
There are countless testimonies from the early church to present times of believers who have prayed and seen consistent responses from God to their prayers. Prayer has been an expected practice of every believer from the Old Testament through the New Testament and into our current generation. While the form of prayer, the timing of prayer, and the specific words of prayers may be debated, the practice of prayer is universally accepted as a fact of the Christian life.
What Does the Bible Say about God Hearing Our Prayers?
The disciples witnessed the importance of prayer in the life of Jesus and asked Him to teach them to pray (Luke 11:1-13). Jesus demonstrates a form of prayer and assures them that when they ask, they will receive. He taught many parables to instruct people on the prayers to which God responds—prayers offered from humble hearts, in faith, and in confidence that God hears. Jesus emphasized that we are to pray in His name. A saving relationship with Jesus is the foundation of a relationship with God. It's vital that when we pray, we do so from within the context of His saving grace through Jesus Christ.
The Psalms are the prayers of David and others. Over and over, they testify that when they cried out to God, He heard them and answered them. Story after biblical story demonstrates that God hears those who pray from Hagar weeping in the desert to Abraham beneath the stars, from David shepherding his sheep to leading the Israelites as king, from Hannah or Elizabeth who were barren to Joshua or Deborah leading His people into battle.
The early church made prayer a central activity and this is demonstrated in the life of the body as well as individuals like Peter, James, John, and Paul. Instruction on prayer is pivotal in all their letters. The apostle John wrote in his first letter (1 John 5:14 ESV), "And this is the confidence that we have toward him, that if we ask anything according to his will he hears us."
God has not changed. We can live in full assurance that as those who came before us were heard by Him, so He hears our prayers.
What about Unanswered Prayers?
It's never easy to face when our prayers go unanswered, especially ones that are vital to life or to the wellbeing of a loved one. There are many reasons why this may have occurred. If your current prayer is going unanswered, seek out a mature, compassionate, godly Christian who knows you well and explore together what may be going on. We need one another and praying with others can help assure us that God hears us and that we are praying in line with His will. Having others close during this time can also be an important comfort if God's will does not align with our desires.
Some of the reasons that prayers go unanswered have to do with the condition of our hearts when we pray (if we are prideful or have selfish intent or are lacking faith or are praying for show). Other times, a prayer hasn't gone unanswered, but the timing of the response is not immediate either for the glory of God or due to spiritual warfare in the heavenly realms.
Sometimes, the specific answer we desire just isn't God's plan for us. Jesus prayed in the garden of Gethsemane for the cup to pass from Him but submitted Himself freely to God's will if there was no other way. We know God heard Jesus' prayer but the request that the cup pass from Him was not granted because God's plan was for Jesus to die to redeem you and me. Sometimes, what we desire and what we request is not in line with God's greater plan, but He hears us all the same.
In Revelation 5:8, we see the 24 elders fall down before the Lamb of God, each holding a harp and a golden bowl full of incense which "are the prayers of the saints." In the Psalms and in Revelation, our prayers are like incense that rises to God on High, and He holds them and keeps them until the fullness of His plan for us comes to fruition. Prayers for justice, for peace, and for the earth to be reconciled to God are all being held in those bowls awaiting the fullness of time.
3 Ways to Know God Heard Your Prayer Today
How can you be certain today that God has heard your prayer?
First, remember the testimony of all of Scripture that our God lives, hears, and loves us because of Jesus Christ. He has directed us repeatedly to pray and demonstrated through the patriarchs, prophets, priests, Psalms, and through His only Son, Jesus, that He hears our prayers.
Second, remember the testimony of the Body of Christ from the early church to modern times. From poor men to rich, servants to leaders, missionaries, ministers, children, and prisoners, countless people have testified that God responded to their prayers. Sometimes the responses were immediate and miraculous. Other times, the responses came in the form of peace or quiet hearts in the face of trial. Sometimes the answers were long-delayed or came in other forms and sometimes the answer was that God changed the heart of the pray-er. But over and over, the people of God testify with the Psalmist that "I cried to him with my mouth, and high praise was on my tongue. If I had cherished iniquity in my heart, the Lord would not have listened. But truly God has listened; he has attended to the voice of my prayer" Psalm 66:17-19 ESV.
Finally, trust in the work of the Holy Spirit written about by Paul in Romans 8:26-27 ESV, "Likewise the Spirit helps us in our weakness. For we do not know what to pray for as we ought, but the Spirit himself intercedes for us with groanings too deep for words. And he who searches hearts knows what is the mind of the Spirit, because the Spirit intercedes for the saints according to the will of God."
As we trust in the character and nature of God, the testimony of His Word and His people, and the ministry of the Holy Spirit in our hearts, we can rest assured that God hears our prayers. Trust with certainty what you have been taught and pray in faith that your words are received and held with love in God's great heart.
Further Reading
Does God Really Hear Every Prayer?
How Can We Be Sure God Hears Our Prayers?
Photo credit: GettyImages/AntonioGuillem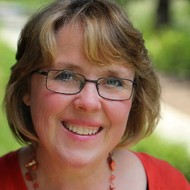 Lori Stanley Roeleveld is a blogger, speaker, coach, and disturber of hobbits who enjoys making comfortable Christians late for dinner. She's authored four encouraging, unsettling books including Running from a Crazy Man and The Art of Hard Conversations. She speaks her mind at www.loriroeleveld.com.
---
This article is part of our larger Prayer resource meant to inspire and encourage your prayer life when you face uncertain times. Remember, the Holy Spirit intercedes for us and God knows your heart even if you can't find the words to pray.
Prayer for God's Help
Prayer for Strength
Prayer for Protection
Morning Prayers
Good Night Prayers
Now available is our new Daily Prayer devotional! An easy way to find start your day with prayer, read today's prayer and sign up to receive by email.
Comments
---
---