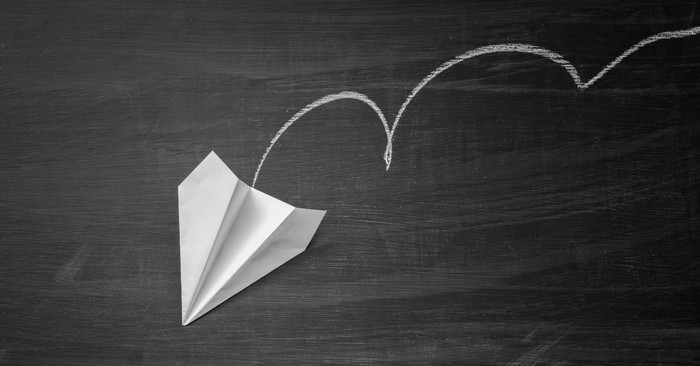 There is a song I love that lifts up an interesting concept: God's ability to give beauty for ashes. I've noticed sometimes there is great beauty, wisdom, and even joy to be found in those ashes. The last year or so, I've had an intense personal struggle in my household with one of my children. It has impacted everything in our home and caused a great deal of strain from emotional to financial and more.
But I've learned a great deal in this difficult time, and so today I offer that to you. From our heart's capacity to love to an appreciation for the little things, here are six things I've learned when life takes a nosedive.
Photo credit: ©Getty Images/wabeno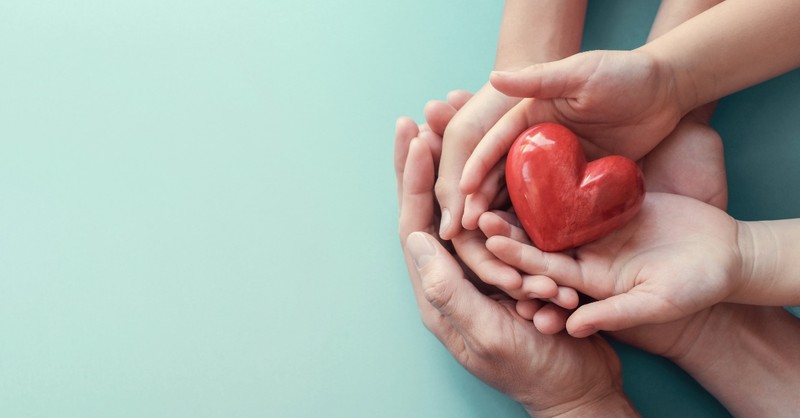 1. Your Heart Is Bigger Than You Thought It Was
We all have a capacity for love that stretches. It's amazing! One of the things I've learned this past year is that our hearts and our capacity for love are far bigger than we can imagine. For instance, when my son was born I didn't think I could ever love anyone as much as I did him. Two years later when my daughter was born, even though I worried my heart wouldn't be big enough for both kids and that secretly, deep down, I would prefer one over the other, I was completely wrong. My heart expanded and I did have that capacity.
I learned the same thing this last year when life took a nosedive. Even in the hardest times, my heart is still growing. My capacity for love is still strong. In some ways it's become even stronger. It's almost as though it's "compassion contagion" – I care, and then I begin to care some more, and then I find I care so much that it multiplies infinitely.
As the Bible says in 1 Thessalonians 3:12, "May the Lord make your love increase and overflow for each other and for everyone else, just as ours does for you."
2. God Really Does Take Care of All Your Needs
Maybe God doesn't send a perfect person along or create that job or heal you from that horrible diagnosis, but God still takes care of you.
There have been days this last year when I wasn't sure how I was going to get through — or how my child was going to get through — the experience. Yet God provided a way. Sometimes that way was through someone else, or sometimes it was just a peace that settled over everyone in our home. Sometimes it was a perfectly timed song I heard on the radio or a piece of wisdom I read in an article. I've even heard God speak to me through movies I've watched this past year.
Life might not be perfect, but God takes care of us. Even when things are going horribly and we don't think we can take anymore, we can, and somehow things keep going. God holds us all in His hands.
As we're reminded in Philippians 4:19, "And my God will meet all your needs according to the riches of his glory in Christ Jesus."
Photo credit: ©Getty Images/Thitaree Sarmkasat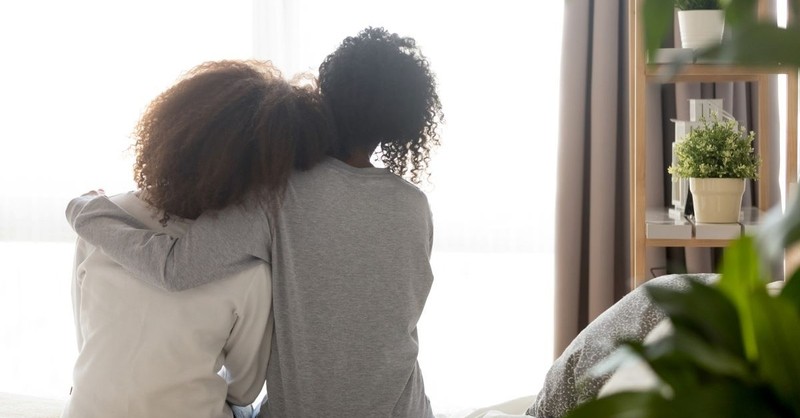 3. Sometimes God Sends Other People to Be His Presence to You in the World
Sometimes we really do encounter angels in the world. There's a Scripture that talks about the concept of hidden angels: "Do not forget to show hospitality to strangers, for by so doing some people have shown hospitality to angels without knowing it" (Hebrews 13:2).
Like I said above, there were times this year when I was out somewhere and encountered a stranger whose smile shined God's light into my soul and reminded me that God sees me exactly where I am. There were other times I was at an event and someone reached out to me, and it was a spiritual encounter. Whether they were angels in disguise or the Holy Spirit was speaking through them into my heart I don't know, and I suppose I don't need to know the answer. But on those days, other people reflected God's love, and for that I am grateful.
4. Your Eyes Open to the Spiritual Undercurrent That's Running throughout Daily Life
When our cares are not distracted by the needs of the world and everything crystallizes, we become aware of a truth we might not always see: there is a cosmic war, a spiritual battle, going on all around us.
I used to think spiritual warfare was something for the end times or something that would be really obvious, where I was certain I could see God and the devil expressly warring for my mortal soul. But as Ephesians 6:12 reminds us, "Our struggle is not against flesh and blood, but against the rulers, against the authorities, against the powers of this dark world and against the spiritual forces of evil in the heavenly realms."
I've learned to pay attention to my dreams and look out for God moments throughout my day. I've learned that my little choices make a big difference. I've learned that sometimes that feeling of negativity is more than just a feeling, and I know how important it is to armor up with the tools God provides: prayer and faith and reading his Word daily and more (Ephesians 6:13-20). These things matter, and they make a difference.
Photo credit: ©Getty Images/fizkes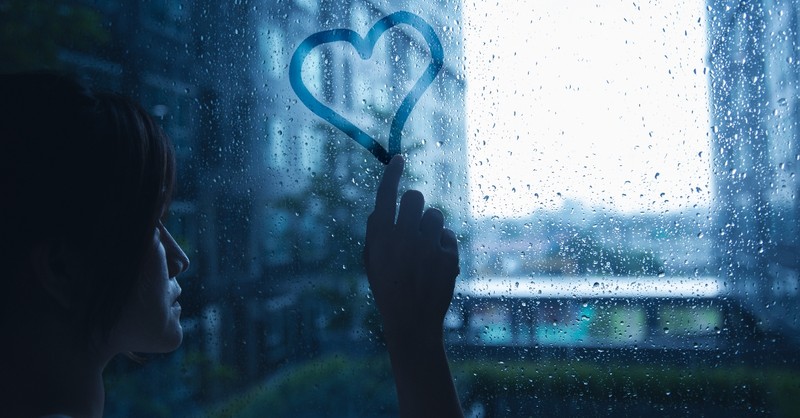 5. You Find Beauty in Suffering
It's easy to enjoy the beauty when life is going great. You feel like singing, and every sunrise or sunset looks like the most beautiful you've ever seen. But there's a strange beauty in the hard times, too. The masks we wear start to dissolve, and we can see the real people and the real situations behind them — and we can see God at work in ways we can't always see.
I love the encouragement we find in 2 Corinthians 1:3-4: "Praise be to the God and Father of our Lord Jesus Christ, the Father of compassion and the God of all comfort, who comforts us in all our troubles, so that we can comfort those in any trouble with the comfort we ourselves receive from God."
6. Little Things Mean More
And speaking of those sunrises and sunsets, I found this last year that little things often do mean so much more. I was stressed out one day in my car at a red light, and suddenly the sun peeked through the clouds and cast a comforting ray of warmth on my arm and leg. It felt strangely blissful, and I sat in that feeling for a moment, grateful for such a small thing that brought joy to my day.
When things are hard, I find I notice that stuff more. It just seems to mean more.
As it says in James 1:17, "Every good and perfect gift is from above, coming down from the Father of the heavenly lights, who does not change like shifting shadows."
You might be going through a really hard time in life, or everything might be wonderful. Regardless, take some time to consider some of these lessons I've learned this past year and pray about whether they resonate in your heart. Take some time to appreciate the people God puts in your path and the small blessings God grants every day. Let your heart expand and grow in the love that we all have from Him.
And at the end of it all remember — no matter what happens to us in this earthly life, we have a heavenly home waiting. And that is our prize. So believe, and live your life in the footsteps of Christ.
More from this author
Psalms to Pray When We Experience Difficulty and Impatience
Psalms to Pray When Life Gets Terrifying
6 Lessons My Dog Has Taught Me about God

Photo credit: ©Getty Images/coffeekai
Originally published Monday, 17 April 2023.
---
---