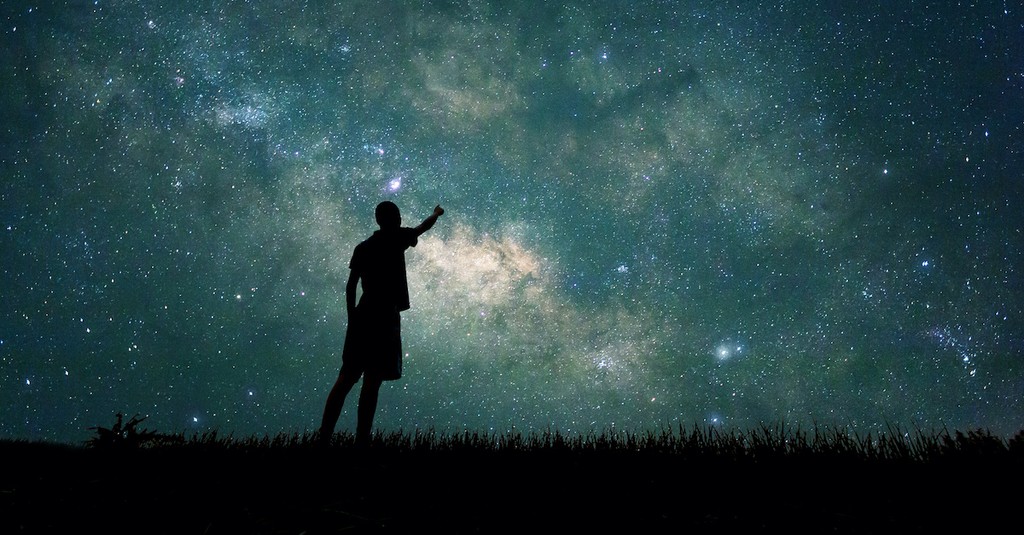 Should Christians believe that everything happens for a reason? I wanted to answer this question was a resounding, "yes!" And then I thought about it practically. Is there a reason my son was born three months early? Is there a reason why he passed away when he was 22 months old? Is there a reason why my mother died three months later? What could possibly be the purpose behind my diagnosis with breast cancer? Why did I have to be the 1-in-8 women to be diagnosed? Furthermore, what is the reason for the transatlantic slave trade, the holocaust, 9/11, Coronavirus, and other world tragedies and catastrophes?
As I contemplated the question, my opinion that everything happens for a reason was solidified, but I also realized that we might never know the reason. And that's the problem with the way most of us ask this question—we need to understand why and aren't satisfied when God won't reveal it to us.
Curious about others' opinions, I asked over Twitter, Facebook, LinkedIn, and Instagram, "Do you believe everything happens for a reason?"
On Twitter, out of 1,904 people, 50% of them said yes, they believe everything happens for a reason. 38% answered no, and 12% answered unsure.
On Facebook, out of 22 responses, 16 said yes, five said no, and one was unsure.
On Instagram, out of ten responses, eight said yes, and two said no.
On LinkedIn, out of 132 votes, 105 said yes, 22 said no, and five were unsure.
The responses came from Christians and non-Christians alike. I was surprised that on all four platforms, the majority of respondents answered yes, they believe everything happens for a reason.
I understand why. After suffering the losses of my son and my mother, going through a divorce, being diagnosed with breast cancer, and experiencing multiple job losses, I refuse to believe that those things happened randomly. I refuse to believe that there is no purpose or reason for the trials I've experienced.
Here are some of the Bible's answers to the question people have asked for centuries:
Photo Credit: © Getty Images/piyaset

Slide 1 of 8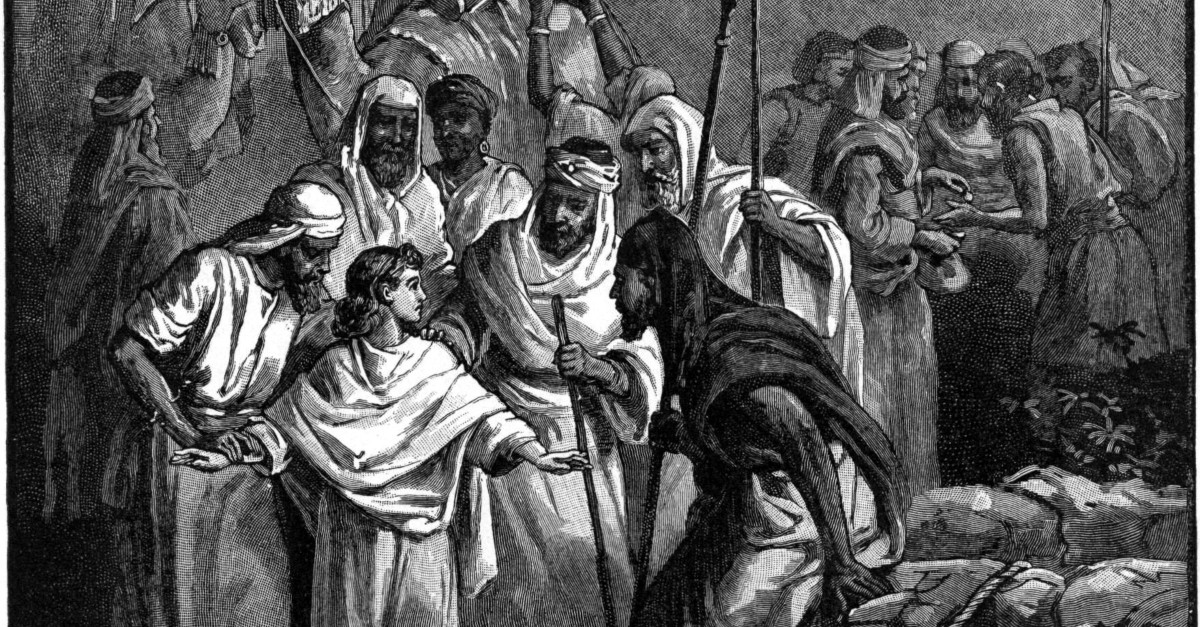 1. God Uses Evil for Good
Joseph: "Now do not be grieved or angry with yourselves, because you sold me here, for God sent me before you to preserve life." (Genesis 45:5)
When Joseph's brothers sold him into slavery, they didn't know that a famine would occur and that they would need their brother's help. They didn't foresee that Joseph would rise in Egypt as Pharaoh's second-in-command. Yet God allowed Joseph's brothers to sell him into slavery to save them, their little ones, and their world. Joseph went as far as to tell his brothers, "Now, therefore, it was not you who sent me here, but God..." (Genesis 45:8). We may not agree with God's tactics, but we can agree God had a reason for Joseph being sold to Potiphar.
Photo Credit: © wikimediacommons/charlesfoster
Slide 2 of 8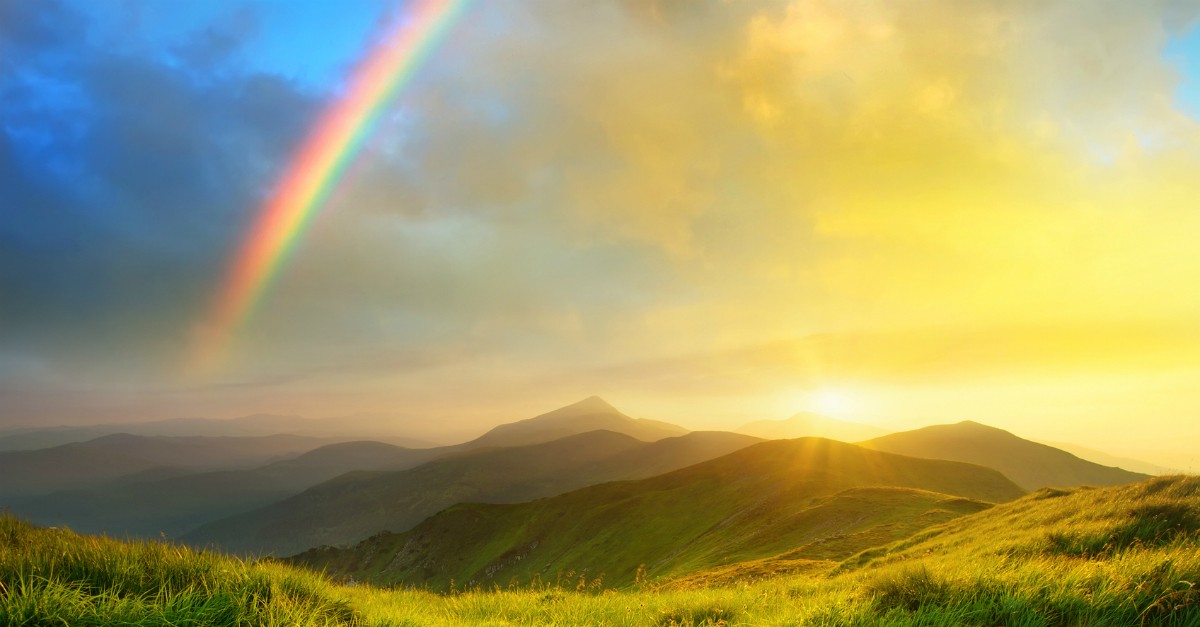 2. God Sends Promises to End Tragedies
Noah: "The Lord said, 'I will blot out man whom I have created from the face of the land, from man to animals to creeping things and to birds of the sky; for I am sorry that I have made them.'" (Genesis 6:7)
God had a reason for telling Noah to build the ark. I'm sure the people who drowned in the flood didn't know or understand the reason, but God had a reason nonetheless. God also had a reason for saving Noah, his wife, his three sons, and their wives. Furthermore, God had a reason for setting the rainbow in the sky. All those people losing their lives was devastating. Yet, we see God had a redemptive plan from the beginning.
Photo Credit: © Getty Images/Biletskiy Evgeniy
Slide 3 of 8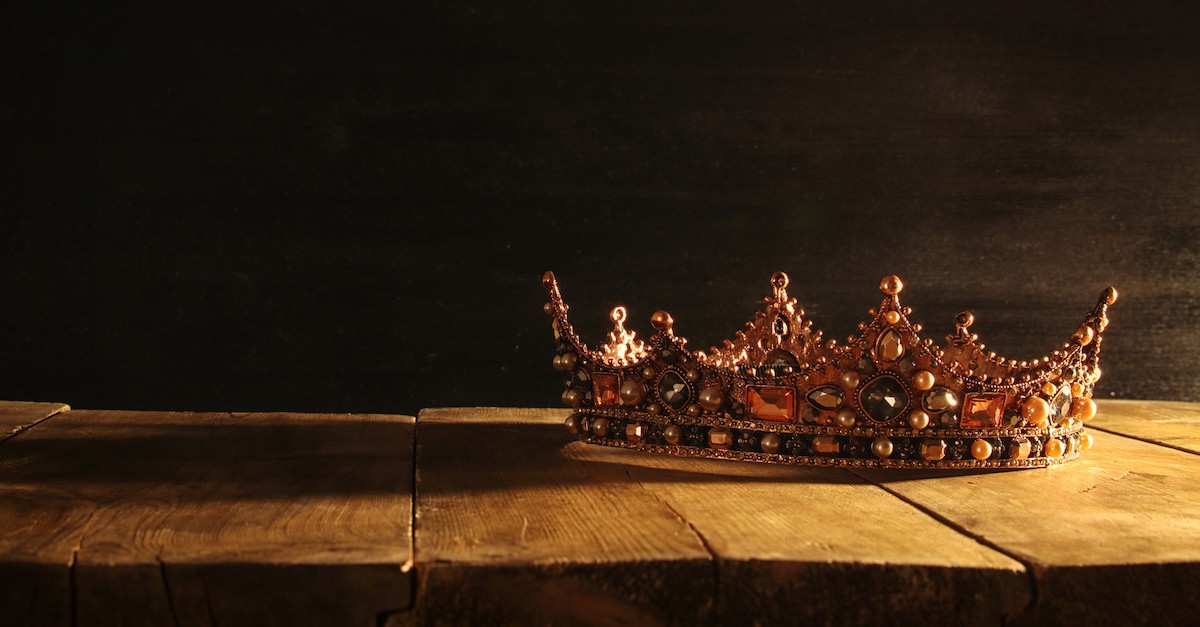 3. God Uses Unexpected Circumstances for Deliverance
Esther: "For if you remain silent at this time, relief and deliverance will arise for the Jews from another place and you and your father's house will perish. And who knows whether you have not attained royalty for such a time as this?" (Esther 4:14)
Do we think it's a coincidence that Vashti disobeyed the king and was subsequently dethroned? Do we believe it's a coincidence that Esther, being a little orphan girl, raised by her cousin and uncle Mordecai, winning a beauty contest, and becoming the next queen of Persia were all coincidences? No, God orchestrated all of it for His purpose and glory. Esther's cousin, Mordecai, even proposed the question: Were you made queen to help in this time of trouble? Again, we don't see random sets of events as pieces to a puzzle, but God does. God raised Esther to deliver her people. Could He have used Vasthti or another woman? Yes, but He chose to use Esther. So, there we see a godly reason for her rising to her position.
Photo Credit: © Getty Images/Yurii Kifor
Slide 4 of 8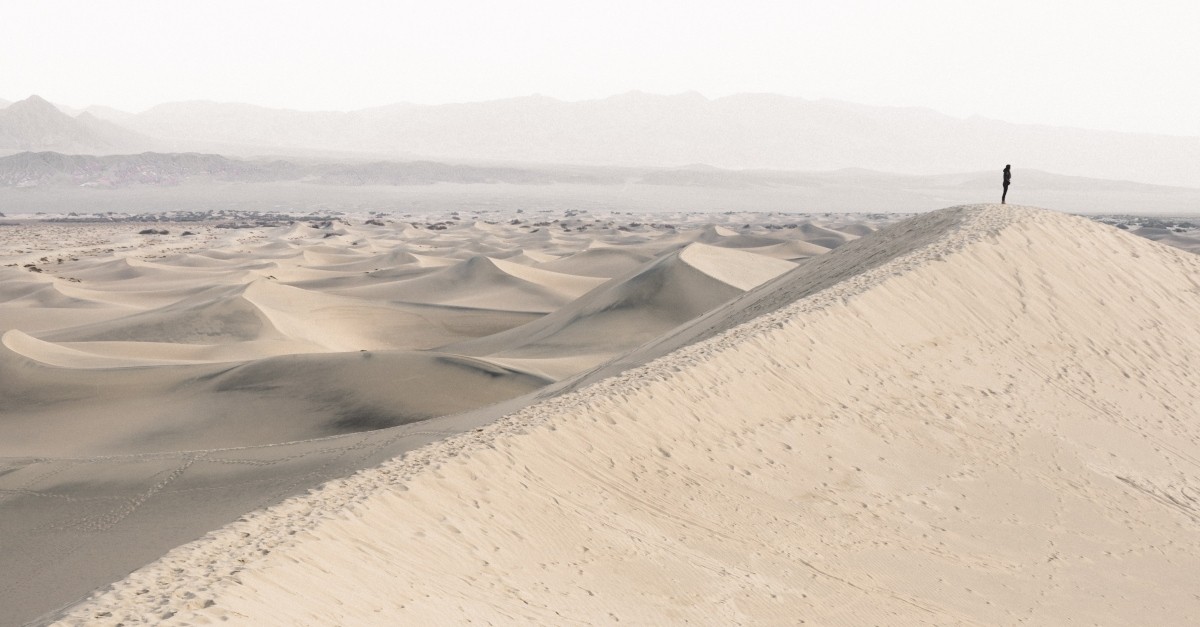 4. We Can't Mess Up God's Plans or Promises
Abram & Sarai: "So Sarai said to Abram, 'Now behold, the Lord has prevented me from bearing children. Please go in to my maid; perhaps I will obtain children through her.' And Abram listened to the voice of Sarai." (Genesis 16:2)
This couple proves that even when we go ahead of God and make our own decisions, God can and will use that decision for His glory. Although Ishmael's birth may not have been in God's perfect will, he was undoubtedly in God's permissive will. I now know some people probably don't believe in permissive will versus perfect will, but I think the Scriptures seem to indicate that there is a difference between them. I believe when we repent of our disobedience, we will see things working together for our good, which may not be the "good" we expect (see Romans 8:28).
Photo Credit: © Getty Images/Yurii Kifor
Slide 5 of 8
5. God Even Uses Sin for Redemptive Purposes
David: "Then it happened in the spring, at the time when kings go out to battle, that David sent Joab and his servants with him and all Israel, and they destroyed the sons of Ammon and besieged Rabbah. But David stayed at Jerusalem." (2 Samuel 11:1)
Was there a reason why David didn't go out to battle at the appointed time? Was it a coincidence he stayed behind? Was there a reason for his sin against Bathsheba, and having her husband killed? We may not believe there could be a reason. We may see these events as a senseless and selfish waste that harmed so many people. But with God, nothing, even the most harmful effects of sin, is wasted. His redemption is at work in everything. David and Bathsheba eventually gave birth to Solomon. Solomon went on to build God's temple (see 1 Kings 6) and brought the ark into the temple (see 1 Kings 8). Thus, even our sins can be used by God for His purposes.
Photo Credit: © Getty Images
Slide 6 of 8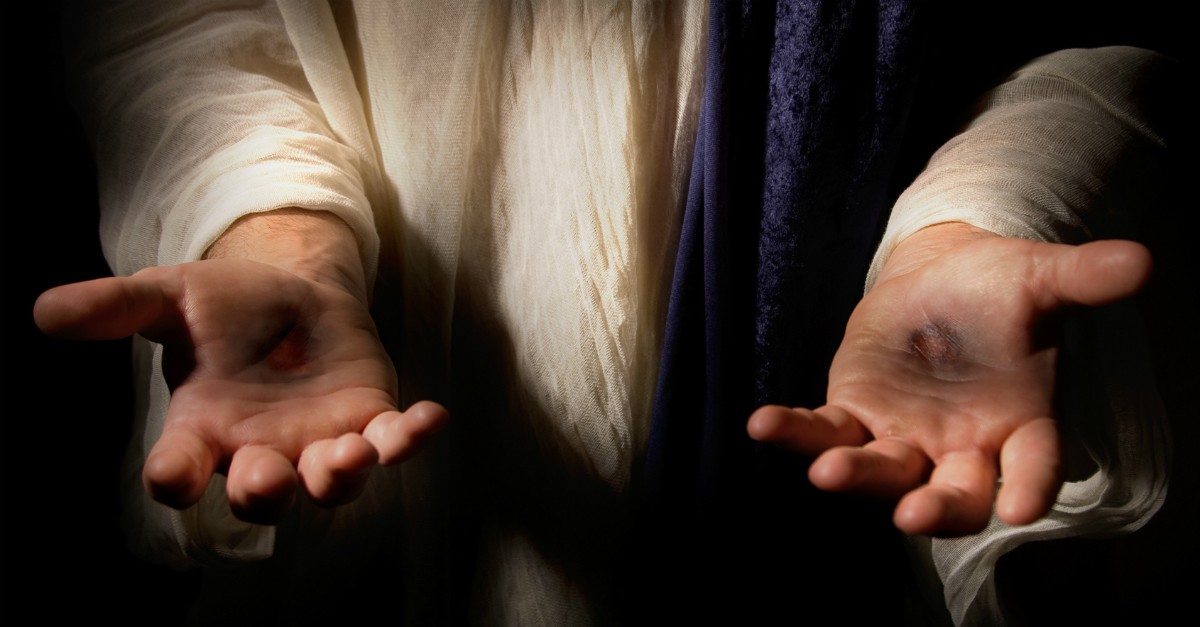 6. In Christ You Are Part of a Greater Story
Jesus Christ: "I glorified You on the earth, having accomplished the work which You have given Me to do." (John 16:4)
Exploring the reasons behind Jesus's birth, ministry, and death would require a book. Suffice it for this article to say that Jesus came to earth and died to "accomplish the work" God gave to Him. Everything He endured, the people He healed, the disciples He chose, the words He spoke, the opposition He faced, there was a reason behind it all.
There's a reason behind your birth, ministry, and death as well. Even if we don't know or understand the reason. God isn't obligated to share his ways with us. However, we are invited to trust Him, His plans, and purposes, knowing that they are good.
Photo Credit: © Getty Images/kevinschreiber
Slide 7 of 8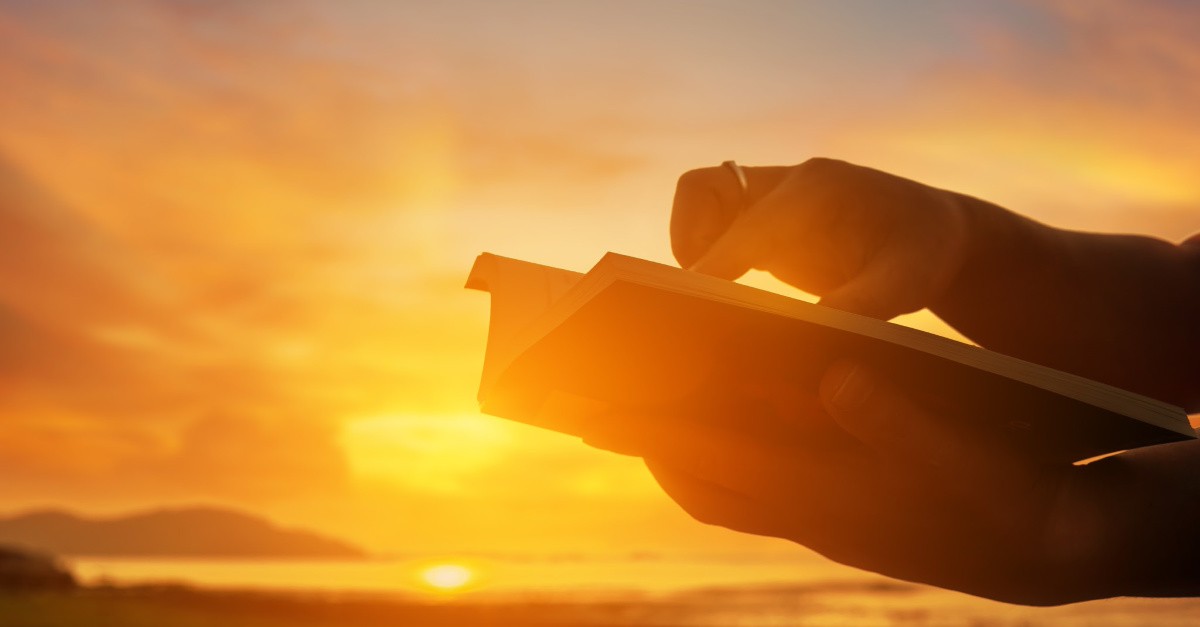 What Testimony Is He Giving You?
About twenty-five years ago, I was in my twenties and had already experienced a teen pregnancy, the death of my son and mother, a marriage, divorce, bankruptcy, and depression. I was angry, bitter, and confused. I was new to Christ and asked a co-worker why God allowed me to go through so many hurtful things. I remember telling my co-worker that my sister, who is 14 years my senior, told me I'd gone through more in life than she had. I will never forget my co-worker's words: "Aretha, look at all the people to whom you'll be able to minister."
I didn't understand her words then, but I understand them now. Over the past twenty-five years, I've been blessed to be able to minister to a wide variety of people, including men, women, and children. I've been able to tell teen girls that teen pregnancy isn't the way to go. I've consoled women who have lost children through death, miscarriage, abortion, or divorce. I have ministered to adults and youth who have lost a parent. And since 2013, I've been able to minister to many women who have been diagnosed with cancer.
I am by no means saying God caused the things I experienced, but I do believe He gave me a reason for going through them, because now I can share the word of God and this testimony of His faithfulness on a wide variety of life struggles.
Photo Credit: © Getty Images/Arkira
Slide 8 of 8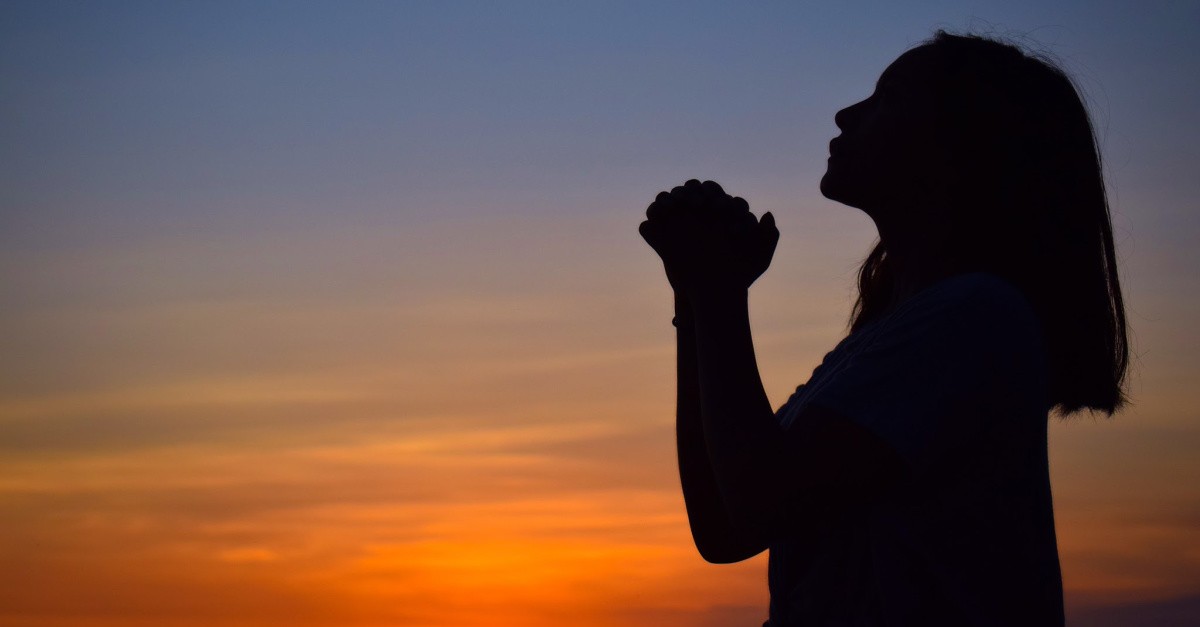 Do You Need a Reason or Do You Need a Promise?
Everyone has experienced hardships of their own. Each of us are dealing with the effects of the Coronavirus. Some people have lost their jobs, others have had to shutter their business, some of you may have contracted the virus or knows someone who has. Things are tough right now, and my heart aches for you. Although this pandemic surprised us, we have to remember that nothing surprises God. We can rest in Him, take comfort in Him, and know that God will use this season for our good.
"For we are His workmanship, created in Christ Jesus for good works, which God prepared beforehand so that we would walk in them." (Ephesians 2:10)
I want you to be encouraged and know God hasn't forgotten about you. He has a beautiful purpose and plan for your life (see Jeremiah 29:11). There is a purpose for the season we're going through. But we may never know the reason. Job didn't know the reason he went through his testing season, but he held on to God. And we can too. So, take heart knowing, "...My purpose will be established, and I will accomplish all My good pleasure....I have planned it, surely I will do it," (Isaiah 46:10-11).
---
Aretha Grant serves her local church as a bible teacher and elder. She loves writing and is the author of Overcomer: 25 Keys to Walking Victoriously. Aretha resides in Hagerstown, MD with her husband and two youngest children. You can read Aretha's blog at www.arethagrant.com.
Photo Credit: © Getty Images/Made Suta/EyeEm

Originally published Wednesday, 20 May 2020.