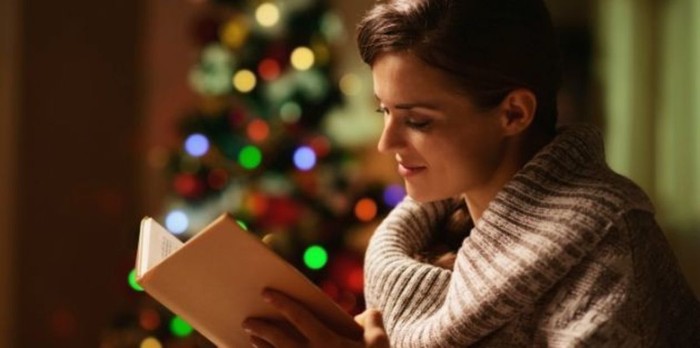 This year I'm on a heart quieting journey of looking past the seemingly familiar of Christmas and seeking out the Awe and Wonder of Advent––the coming––of Jesus.
I've been on a journey this Christmas season. Though I can't say I've done the decorating thing, the party hostessing thing, the baking thing, the greeting card thing, the present buying thing or lived up to the Southern Living Christmas Edition standards, this journey is opening my eyes to the true sparkle of Christmas. This year I'm on a heart quieting journey of looking past the seemingly familiar of Christmas and seeking out the Awe and Wonder of Advent––the coming––of Jesus.
For me...
The seemingly familiar Scriptures of the sweet little babe born in a manger are paired with the not so warm and fuzzy Scriptures of God's judgment and our need for grace. The Awe and Wonder is in the reality that the sweet, chubby little baby born in a manger grew into the One who paid the price for me and you. The babe born in the lowly manger grew into the Majestic King--all powerful and everlasting.
The seemingly familiar of singing carols and hymns of old have turned into a study of the story behind the artist of those beautiful words of praise to our coming King. There is Awe and Wonder in reading phrases and choruses of fathers of our faith, where they spilled out their heart in worship. These are worship-filled words that resonate through the ages.
The seemingly familiar chaotic evening of dragging out boxes upon boxes of Christmas decorations might stress out those who love order and organization in their life. But the Awe and Wonder is in the evening of recounting God's blessings upon our family as we think of special memories represented in family heirlooms and glue stick glittered Kindergarten ornaments.
The seemingly familiar stress of shopping for the perfect gift threatens our Advent peace as we stand in forever long line with strangers. We might even lose our religion as the rush and bustle and hustle grates our nerves and need for calm and quiet during our holy Advent season. But, we can behold the Awe and Wonder if we put away our smart phones, look up and around us in those lines and embrace the retail experience as a way to connect with others...to share in their stories...to engage others...to look for chances to speak of Jesus and His Awe and Wonder.
The seemingly familiar figures around town ringing bells and collecting money in their red buckets remind us of the Awe and Wonder of giving of our money––the money which is God's in the first place. There is nothing like the heart fluttering feeling of heeding God's leading to give to those in need as we take our part in God's Kingdom plan.
I invite you to join me in reading some of my favorite Advent Scriptures. Will you gather a pen, some paper, your Bible and join me in some prayer journaling? For each Scripture below, I listed some journaling questions to ponder and scribble through. There is something to be said for engaging our minds and our hands by actually writing out our thoughts and prayers. Though this small list is in no way inclusive of all the wonder-filled Advent Scripture, it will be a great start to look past the familiar and seek God's Awe and Wonder in Advent.
Read: Isaiah 9:6-7
Hope of all hopes, dream of our dreams, a child is born, sweet-breathed; a son is given to us: a living gift. And even now, with tiny features and dewy hair, He is great... (Isaiah 9: 6 THE VOICE)
Journal: Write out each name that is ascribed to Jesus in this passage. Pick one and tell write out in a prayer who that name speaks to you today.
Read: Matthew 2:1-23
And going into the house they [WISE MEN] saw the child with Mary his mother, and they fell down and worshiped him. Then, opening their treasures, they offered him gifts, gold and frankincense and myrrh. (Matthew 2:11 ESV)
Journal: Lord Jesus, today I bring You my gifts. I lay before you my worship in these ways...
Read: Luke 1:26-38
And the angel answered her, "The Holy Spirit will come upon you, and the power of the Most High will overshadow you; therefore the child to be born will be called holy—the Son of God... For nothing will be impossible with God. (Luke 1:35, 37 ESV)
Journal: God, I praise you as my Most High God. Open my eyes today to see You at every turn. Help me to trust You with...
Question for conversation: How does the idea of looking past the seemingly familiar toward God's Awe and Wonder sit with you? Do you feel you already do this? Or, do you see the need for it in your life and worship?
Leave a comment...let's chat!
Be sure to join Sarah in her Advent: Awe and Wonder series on her LIVE IT OUT! blog.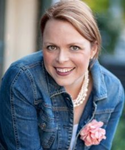 Sarah Martin loves encouraging young adult women to LIVE OUT! the Kingship of Christ in everyday life. She is the author of the book Stress Point: Thriving Through Your Twenties In A Decade Of Drama. Read more from Sarah at LIVE IT OUT! blog.
---
---