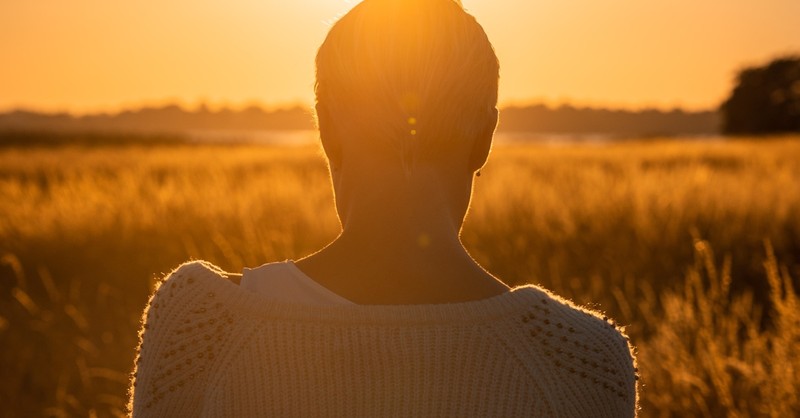 3 Reasons Why You Need to Waste Time with God
Sarah Nichols

iBelieve Contributor
Growth can come from some of the most unexpected places and from the most unlikely of sources. 
One summer, when I was a kid, I went to visit my grandma in upstate New York. Once we hit the old country roads, the excitement began to build because I knew we were getting close. Those humid weeks were filled with memories of eating my weight in her famous canned peaches, sunset drives down dirt roads, deer-watching after dinner, bowls of popcorn during our nightly Golden Girls episode… and playing around heaps of trash.
See, my grandparents owned a junkyard, and their humble, cozy abode sat on the edge of a lot filled with mangled metal. 
I would ride my bike around the piles and parts of auto-junk while my grandma tended her garden, all the while adding throwaway scraps of food and vegetation to her compost pile. For me, just a peek at this pile was enough to gross me out. But I'll never forget what she taught me through it.
She told me how that compost mess was made up of small scraps of "waste," and in time, the scraps would break down to make a fertilizer rich with nutrients, which delivered more food for her garden than anything you could find at the local nursery. As my grandmother, and just about every other brilliant gardener has figured out, something that is so easily discarded turns out to be the best ingredient for creating beautiful flowers and healthy produce: a "waste" that feeds and nourishes something beautiful and fruitful.
It's no accident we see the Lord work in the same way—by using moments and circumstances we tend to regard as wasteful but are in fact rich with nutrients, to help us grow and know him better. 
The busy world we live in can lead us to believe the time we take to rest, listen, and draw near to God is a waste of time. What product of our labors do we have to show for a half-hour spent in prayer, or stolen moments soaking in God's word, thinking about him, or worshipping him for something he's done? The time we take to slow down, put aside our tasks and projects in order to "waste" time with our Father in Heaven, the way a child might savor an afternoon of nothing but being with his or her dad, is beyond precious, and we need to think of it differently. 
Here are three reasons why the time you "waste" with God is the most valuable way for you to spend your time.
Photo Credit: © Unsplash/Andreas Dress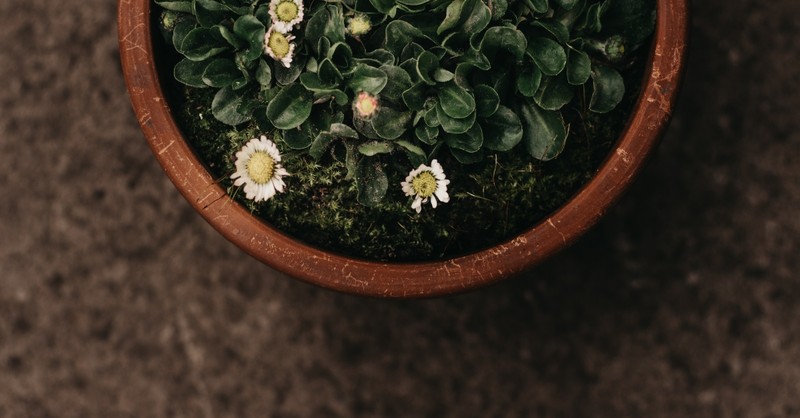 1. To Grow in Faith and Relationship with God
We long to grow in our faith, becoming frustrated followers when we can't quite hear God. But just as scraps of food can turn seeds like the ones my grandmother planted into produce, the morsels of time we steal to spend with God grow our faith in ways we might not see at the time. Sometimes new seeds don't have much bloom in the first season. It takes time to learn what grows together nicely, learning how to ward off the rabbits and aphids trying to make the garden their home.
Maturing in Christ has implications for how our time is spent, which means we need to recognize the different ways our time can be "wasted" on God, who honors the time we spend on him, or on more meaningless distractions. Our generation fights a specific kind of waste daily that attacks our growth—the kind at the tips of our fingers, which eats up our attention, mental presence, and minutes with each scroll, swipe, and subscribe. We binge-watch like bosses from the multiple streaming networks that exist. We waste our time and emotional energy worrying about what others think of us, and fall into the comparison trap. Comparison is a waste of time, and a thief of joy. Don't hand over your precious time and spiritual health to people or things that don't care for you the way God does.
For new believers, Hebrews 5:13-14 says, "For everyone who lives on milk is unskilled in the word of righteousness, since he is a child. But solid food is for the mature, for those who have their powers of discernment trained by constant practice to distinguish good from evil."
Cliché as it may sound, it's time in the Word, prayer, worship, and even the less than desirable trials and interruptions of our lives that make up a nourishing spiritual compost pile, taking us from baby believers to mature followers of Christ. As we grow up in the fruits of the Spirit (Galatians 5:22-23), we begin to bear good fruit. As we learn to listen, it gets easier to hear him, a whisper turning into a guiding voice.
Photo Credit: © Unsplash/Anton Darius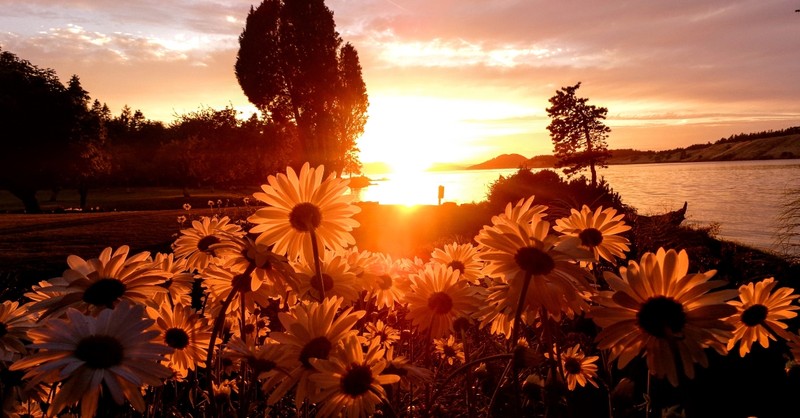 2. To Learn Who God Really Is to Us
I know a lot more about the strangers I follow on Instagram than I do about some of the people I go to church with, or who live on the same street as me. I get wrapped up in their stories, seeing only the highlights they want to display of their lives. I know how their houses are decorated, the place they got the quilt that drapes at the end of their bed, the chore chart system they use for their kids, and their favorite mascara. It's easy to know these things when I spend idle moments throughout my day scrolling. If only my hands scrolled the Scriptures with as much stewardship.
When we spend moments turning our thoughts to God, or "wasting" a spare minute looking over Scripture instead of a screen, we learn, and we increase in wisdom. Even Jesus in his humanity did this. Luke 2:52 says, "And Jesus increased in wisdom and in stature and in favor with God and man." We should yearn and ache to study anything we know about him—to know him more than the people we follow on social media, more than the characters from our favorite shows, to be able to quote Scripture the way we quote our favorite movies.
This is possible when we remember James 4:8, which says "Draw near to God, and he will draw near to you." Not only does he want us to know him more, he delights in it.
As seasons change, we do too. Sometimes our growth feels stunted, trapped by burdens and rocky soil that stifles our roots. But in due season, when we persist in drawing near to God, the true gardener, we eventually rise, with buds beginning to bloom as our knowledge of Him turns into love and obedience.
Photo Credit: © Unsplash/Malachi Brooks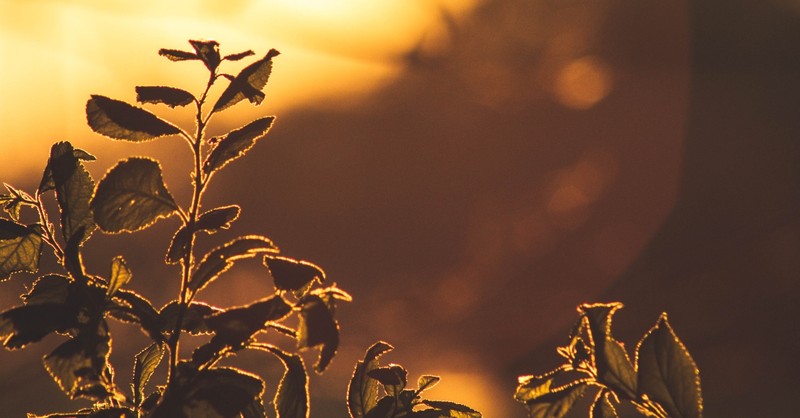 3. To Become More Like Him
I have a friend from Mississippi who has a sweet southern accent. Whenever we get to spend time together, or have more than a brief conversation, I find myself getting off the phone with a drawl that doesn't come naturally to me. We tend to take on the traits of the people we hang out with. It's the same reason we worry about the friends our children spend their time with. We know they will affect them, either positively or negatively.
The same is true with Christ. To become more like Jesus, we simply must spend more time with him.
Sometimes it's easier to pick up the phone and chat with an old friend than it is to go to God in prayer. I'm embarrassed to say I don't always want to. I'm busy, or have other stuff I want to do. The truth is life is full of humdrum activities that feel like a waste of time, yet we know are important. As a mom I feel this in the kitchen daily, making all the meals and snacks, cleaning up from one only to realize it's time for the next. Even exercising can feel like a waste of time to me. Of course, I know the benefits, but there are so many things on my never-ending to-do list that seem more appealing and "productive" to accomplish in the moment.
Even necessary tasks feel like a waste, though we know that without them we will wilt and wither. Over time, we make small decisions to choose him, to pursue him, yearning to become more like him.
We have 24 hours in a day, 168 in a week, and 8,760 in a year. If we aren't wasting our time with God, we will waste it on something else, and who or what is more deserving of time extravagantly spent?
In John 13:34-35, Jesus said, "A new commandment I give to you, that you love one another: just as I have loved you, you also are to love one another. By this all people will know that you are my disciples, if you have love for one another." No one can accomplish such a commandment with their own strength. When we spend time with him, as Jesus' disciples spent their time in his presence, we become more like him, and so we are able to do what he calls us to do: to love and serve one another.
The things we waste our time on show others, particularly non-believers, the desires of our hearts. What better way to bring others to Christ than to desire his presence and radiate his love in hopes that we would rub off on others the light of his life.
Photo Credit: © Unsplash/AK N Cakiner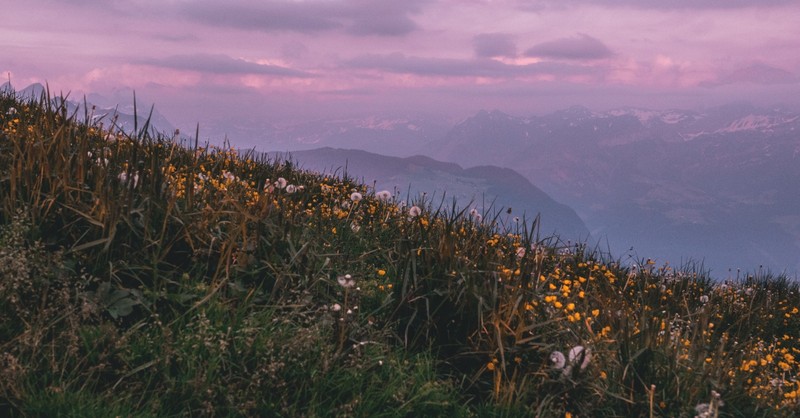 A Prayer for a Beautiful Waste
Lord, we want to grow, learn, and become more like you. We get lost along the way. When we aren't striving for productivity, we are wasting our time on earthly things. Help us remember instead, to set our minds on things that are above. Life can be busy, help us to use the scraps of time and resources we have to gain knowledge of and glorify you. Help us waste time on things that don't wither away. Help our hearts to long to spend more time with you, delighting to dwell in you day after day. In doing so we pray that the desires of your heart would become ours, being an example to others, in hopes they too would grow, learn, and become more like you.
Amen
---
Sarah Nichols is a writer who loves to encourage women by sharing hope-filled stories that point others to Jesus. She lives in Kansas City, MO with her high school sweetheart and their three kids. You can find more from Sarah at her blog sarahnicholswrites.com and on Instagram @sarahnicholswrites.
Photo Credit: © Unsplash/frdm
---
---