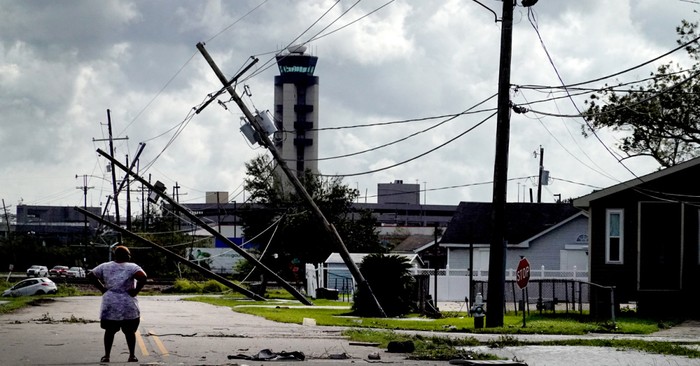 Whether you're a concerned Christian or you're a native riding out the storm, it's hard to know how or what to pray. But prayer is the most powerful tool we have.
Hurricane Ida slammed into Louisiana on Sunday—on the anniversary of Hurricane Catrina no less—leaving millions without power and in fear of their lives. The storm surged through the coastal areas of the state causing floodwaters to rise on top of heavy rainfall in low-lying areas of the state. But probably the most damaging part of the hurricane is its relentless winds of 105 to 130 miles per hour. This impacts transportation and roadways making it impossible for some to get to safety.
Hospitals are already flooded with an influx of injuries on top of COVID while they attempt to keep the power to the building. Officials sounded the call that Hurricane Ida had reached catastrophic levels as a hurricane category 4.
From what we do know as of right now, the storm is weakening but those who are in its path need our prayer and help. Whether you're a concerned Christian or you're a native riding out the storm, it's hard to know how or what to pray. But prayer is the most powerful tool we have. Jeremiah 33:3 reminds us, "Call to me and I will answer you and tell you great and unsearchable things you do not know.'" Let us call on the name of the Lord! One of the first ways we can pray is for God to calm the storm.
Father God, all the elements of nature know Your voice and obey Your command. You are the God who parted the Red Sea with Your hands. You are the God who calmed the storms—even the wind and waves obey You. We pray for You to calm the storm, make the winds die down, and we pray You will provide comfort and safety for those in the path of the storm because You are the God who reigns. In Jesus' name, Amen!
1. A Prayer in the Time of an Approaching Hurricane
God of the Universe, at the dawn of creation, your Spirit breathed on the waters, making them the wellspring of all holiness. You created the oceans and rivers, and all that dwell within them, and at your word, the wind and the waves were born. The seasons follow your plan, and the tides rise and fall on your command. In both calm and storm, you are with us. On the Sea of Galilee, even when the disciples began to fear, Jesus showed that he was Lord over the waters by rebuking the storms so that all would know that even the wind and the waves obey him. Creator God, we ask you to calm the wind and the waves of the approaching hurricane and spare those in its path from harm. Help those who are in its way to reach safety. Open our hearts in generosity to all who need help in the coming days. In all things and in all times, help us to remember that even when life seems dark and stormy, you are in the boat with us, guiding us to safety. (Prayer by Fr James Martin SJ)
"And when he got into the boat, his disciples followed him. And behold, there arose a great storm on the sea, so that the boat was being swamped by the waves; but he was asleep. And they went and woke him, saying, "Save us, Lord; we are perishing." And he said to them, "Why are you afraid, O you of little faith?" Then he rose and rebuked the winds and the sea, and there was a great calm. And the men marveled, saying, "What sort of man is this, that even winds and sea obey him?" Matthew 8:23-27
2. Prayers for Safe Travels for Those Evacuating
For many in the state of Louisiana and the surrounding area, they are not able to harbor in safety in their homes due to power outages, high winds, trees crashing into homes, and rising floodwaters. For those who have no choice but to evacuate, here are two prayers to we can pray for safe travels and car safety.
In the name of Jesus, I pray for protection, wisdom, and strength for those who are attempting to get to safety. May the Lord God Almighty's hand of protection be upon those who are in the path of the hurricane. Father God, please be their guide as they journey to safety. May You hold back the winds, may you open roads that were closed. Protect those in the path from accidents and injuries. Keep their mind, bodies, and souls from harm. Give them Your supernatural peace and comfort. Support them with Your grace. Give them patience and may Your presence be felt. Amen.
"My God is my rock. He is my shield, the power that saves me, and my place of safety. He is my refuge, my savior, the one who saves me from violence." 2 Samuel 22:3
3. A Prayer for Safe Car Travel
Dear Lord,
I pray for safe travel in our car today. I ask that no unexpected mechanical or tire issues will occur. Please keep us safe on these crowded roads as well as the others we are sharing it with. As the driver, give me the discernment as to when to take breaks so that I do not push myself to the limit. Release your angels to surround us and protect us until we get to our final destination. In your name, I pray. Amen. (Prayer by Carrie Lawrence)
"Is it not my family that God has chosen? Yes, he has made an everlasting covenant with me. His agreement is arranged and guaranteed in every detail. He will ensure my safety and success." 2 Samuel 23:5
4. Prayers for Safety for Those Staying in Louisiana
For some leaving the area may not be an option due to limited mobility, finances, or lack of transportation. We can pray for provision, protection, and needs to be met.
Father God, You are our refuge and strength, a very present help in times of trouble. We lift up all those who are staying in Louisiana. Though the earth trembles, the trees quake, and the winds blow, we pray for Your mighty protection. We ask that You protect those who are left behind and You will provide for all of their needs. We ask that food, water, shelter be provided for those caught in this storm. We pray electricity to be restored and that You reveal Yourself to in ways that no one can deny. We ask for mighty miracles and lives to be spared. Help us all to remember You are the LORD of hosts and You are powerful in their midst!
5. Prayers for the First Responders
God has gifted so many brothers and sisters in Christ with the heart of a servant to be first responders. Instead of running from peril, tragedies, and accidents, they run to it. Let's cover them with prayer.
Father, we are so blessed to have women and men who answer our cries for help in times of trouble. These people take extra time out of their lives to train and be prepared when disaster strikes. They are our first line of defense, and we ask that You bless them for working so diligently in any emergency situation. Today and in the coming days, these people will encounter accidents, emergency situations, and tragedies. We ask for that Your hand be upon them. May you reach down from heaven and touch each of these individuals with Your wisdom, strength, and stamina. May you give them peace and comfort. Lord, we ask that You surround these individuals with guardian angels and give each a hedge of protection. We also ask that You reveal Yourself in mighty ways that only You can do. Give them the strength that only You can provide so that as they serve, You will be honored and Your name is victorious! Stir Your all over our nation to pray fervently that our first responders—that they may be the salt and light in dark places. May they be beacons of hope to the hopeless. We praise You for their hearts and their sacrifice. Amen.
"If anyone serves, they should do so with the strength God provides, so that in all things God may be praised through Jesus Christ." 1 Peter 4:11
What We Can Do to Help
Not only can we supernaturally intercede for those who are caught in the path of Hurricane Ida, we can also find ways to help. Find a church that is organizing relief efforts. Some churches may be taking monetary donations. Cash is still king and it can be used to provide gas, car repairs, home repairs, or to put a family or individuals up in a hotel. Your donation can be used to purchase medical supplies or to help provide personal provisions, clean drinking water, and food.
Other relief organizations like Convey Of Hope or the American Red Cross have websites that will list items needed and how to provide donations. Once the storm has passed, consider joining your local church or organizations (here is a list) to volunteer your time when the clean-up efforts and rebuilding begins.
In the midst of natural disasters, we can still rely on a God who holds the whole world in His hands. We can turn to the Lord and pray for the restoration of Louisiana, and we can pray that He is a shining beacon of hope!
Photo Credit: ©Getty Images/Scott Olson/Staff
---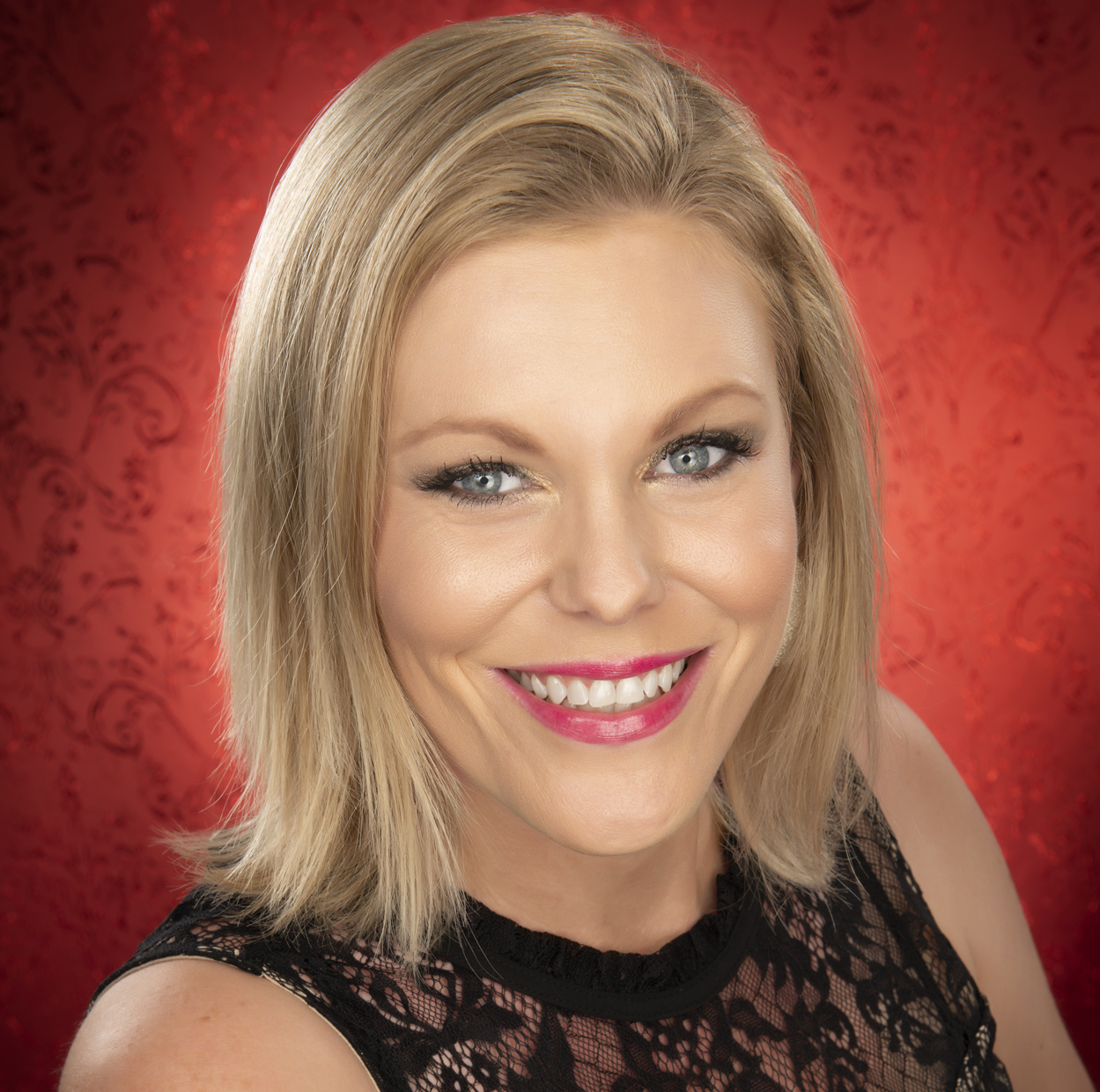 Heather Riggleman is a believer, wife, mom, author, social media consultant, and full-time writer. She lives in Minden, Nebraska with her kids, high school sweetheart, and three cats who are her entourage around the homestead. She is a former award-winning journalist with over 2,000 articles published. She is full of grace and grit, raw honesty, and truly believes tacos can solve just about any situation. You can find her on GodUpdates, iBelieve, Crosswalk, Hello Darling, Focus On The Family, and in Brio Magazine. Connect with her at www.HeatherRiggleman.com or on Facebook.
This article is part of our Prayer resource meant to inspire and encourage your prayer life when you face uncertain times. Visit our most popular prayers if you are wondering how to pray or what to pray. Remember, the Holy Spirit intercedes for us, and God knows your heart even if you can't find the words to pray.
Serenity Prayer
The Lord's Prayer
Prayer for Peace
Morning Prayers
Good Night Prayers
Prayer for Healing
Prayer for Protection
Prayer for God's Help
Prayer for Anxiety
Prayer for Strength
Related podcast:
The views and opinions expressed in this podcast are those of the speakers and do not necessarily reflect the views or positions of Salem Web Network and Salem Media Group.
Related video:
Stock Footage & Music Courtesy of Soundstripe.com Thumbnail by Getty Images
---
Now available is our new Daily Prayer devotional! An easy way to start your day with prayer: read today's prayer and sign up to receive it by email.
---
---