A Prayer for Finding Satisfaction in God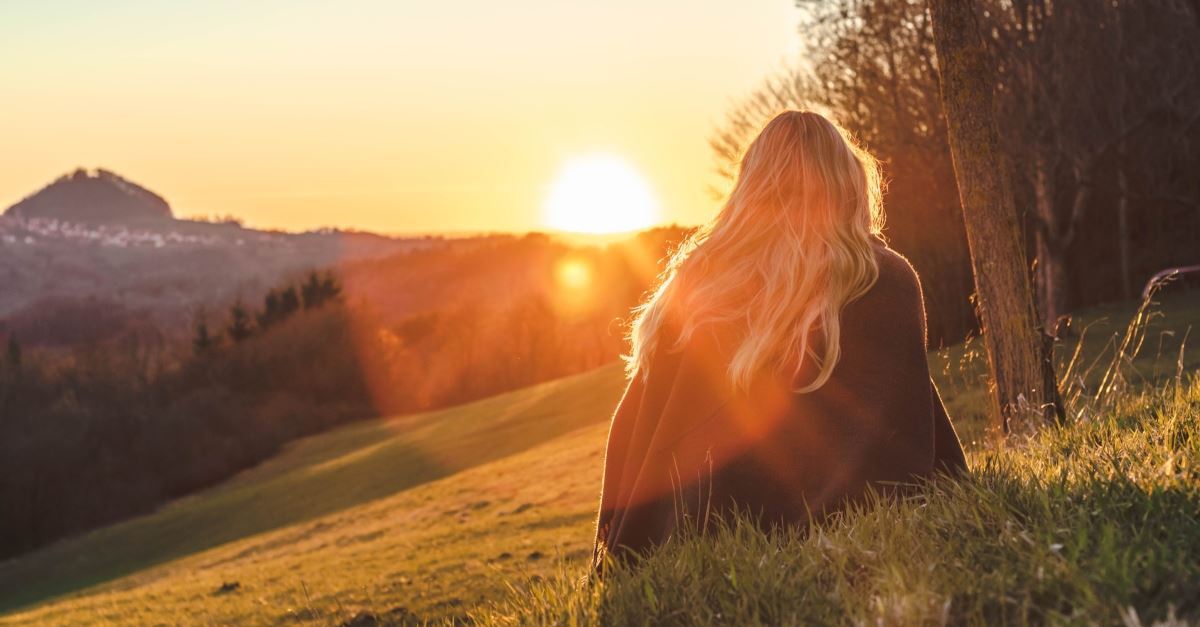 "The LORD reigns, he is robed in majesty; the LORD is robed in majesty and is armed with strength. The world is firmly established; it cannot be moved." (Psalm 93:1 NIV)
Created in His image, we were made to crave the presence of God. True satisfaction comes from the One who firmly established the world. As Psalm 93:1 sings, His majesty and strength are unmatched and essential to our heart's content.
The Voice paraphrase writes, "The Eternal reigns, clothed in majesty; He is dressing in power; He has surrounded Himself with strength. He has established the world, and it will never be toppled." Majesty is a rising up (of a column of smoke), a swelling(of sea); the root of the original Hebrew word penned by its author means to rise up, grow up, be exalted in triumph. Strength in this context speaks of a prevailing and firmly set strength, a might over material, physical, personal, social or political. Think about what this tells us about the God we serve. Through Christ, the Living Water of the One True God flows through us. Today, we pray to find satisfaction in the majesty and strength of God through our Savior, Jesus.
A Prayer for Finding Satisfaction in God:
Father,
Praise, honor, and glory to You! "The seas have lifted up, O LORD, the seas have lifted up their voice; the seas have lifted up their pointing waves." (Psalm 93:3 NIV) By Your Word, You set the borders of the seas and calm the waves. Such is Your strength and majesty that the seas obey the sound of Your voice. The world will come against You, Father, and us along with it. Our enemy seeks to confuse our minds and blur the lines of good and evil.
By the power of the Holy Spirit, Your Love and Truth are spreading like wildfire against all forces attempting to isolate us from You. Though it may seem our world has forgotten You, You are not moved, surprised, or thwarted. Your plan is firmly established, and Your covenant promises have been kept. We exist to honor You, knowing Christ-led lives lead to the only true satisfaction we can find here on earth. All else fades away. You are the only One who is immovable, everywhere, and all-knowing.
"Created in His image, we were made to crave the presence of God." 
Father, You know the complexity and entirety of every human heart. When we seek You, we will find You. Consume our lives with Your love. Love fuels us, ignites us, leads us, and comforts us. In every and all situations, You are with us. "Mightier than the thunder of the great waters, mightier than the breakers of the sea – the LORD on high is mighty." (Psalm 93:4 NIV) Even the largest storms are no match for You. By the sound of Your voice they are stilled to a calm.
"Your statutes stand firm; holiness adorns your house for endless days, O LORD." (Psalm 93:5 NIV) Each of us have been given a specific place and purpose in this world, standing firmly in Your timing. Your Word guides us and admonishes us. We are slowly being sanctified as we seek Your will for our lives.
"The law of the LORD is perfect, refreshing to the soul. The statutes of the LORD are trustworthy, making wise the simple." (Psalm 19:7 NIV)
"True satisfaction comes from the One who firmly established the world. " 
Mature us by Your Word, Father, and keep us on the path of Your will. Your plan for our lives is good. Thank You for the individual and unfailing way You love us. Idols and distractions threaten to lure us. We are not promised this world will be easy. In fact, You promise we will have trouble. When we do, we pray to see it through Your lens of love, recognizing the confuser for who he is, and remembering You are always stronger.
Protect us, Father. Guard our hearts and minds from discontentment, and the whine of entitlement the world sings so loudly. Give us grateful hearts, to see Your majesty. May we recognize it in every one of our days, and appreciate the opportunity we have to live fully satisfied, walking in the light of Your love. Embolden our hearts and educate our minds with Your statutes, Father. For they are firm, unmovable, and expressions of Your great love for us.
"God, You reign. You are robed in majesty. You are robed in majesty and armed with strength. The world is firmly established; it cannot be moved. Your throne was established long ago; You are from all eternity." (Psalm 93:1-2 )
We pray the everlasting Truth of this Psalm over our lives today, and always.
In Jesus Name,
Amen. 
"Megs" writes about everyday life within the love of Christ. She stepped out of her comfort zone, and her Marketing career, to obey God's call to stay home and be "Mom" in 2011. From that step of obedience her blog, Sunny&80, was born, a way to retain the funny everyday moments of motherhood. Meg is also a freelance writer and author of "Friends with Everyone."  She loves teaching God's Word and leading her Monday morning Bible study, being a mom, distance running and photography. Meg resides in Northern Ohio with her husband, two daughters, and Golden-Doodle … all avid Cleveland Browns fans. 

---
This article is part of our Prayers resource meant to inspire and encourage your prayer life when you face uncertain times. Visit our most popular prayers if you are wondering how to pray or what to pray. Remember, the Holy Spirit intercedes for us and God knows your heart even if you can't find the words to pray.
Serenity Prayer
The Lord's Prayer
Irish Blessings & Prayers
Morning Prayers
Good Night Prayers
Prayer for Healing
Prayer for Protection
Photo Credit: Unsplash/Sara Kurfess