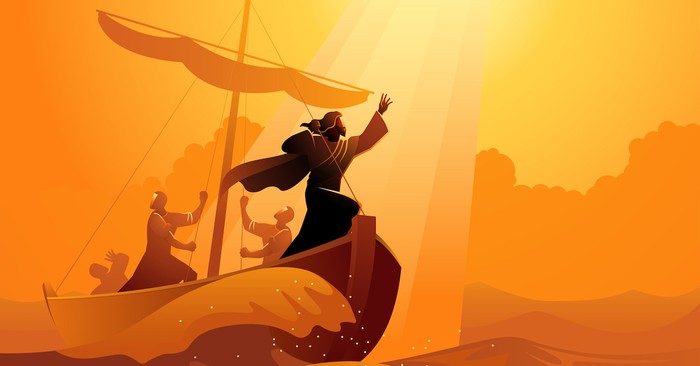 Mark 4:39 gives an example of the power of Jesus and why we should trust in Him.
Why Did Jesus Say "Peace! Be Still!"?
"Peace! Be still!" was said by Jesus in Mark 4:39 (ESV) but Mark 4:35-41 gives the full context of this biblical event:
One evening Jesus and his disciples set out to get to the other side of the Sea of Galilee. Jesus fell asleep. A great windstorm arose, and waves were spilling into the boat. The disciples were terrified and screamed at Jesus to wake up, saying, "Teacher, do you not care that we are perishing?" Jesus woke up, rebuked the wind and said to the sea, "Peace! Be still!" And the wind ceased, into a great calm. Then Jesus said to his disciples, "Why are you so afraid? Have you still no faith?" Now, the disciples feared Jesus and said, "Who then is this, that even the wind and the sea obey him?"
Related Scriptures to Mark 4:39
Psalm 107:28-29 speaks of a similar scenario. People were distressed because of a storm at sea and cried out, "Lord, help!" The Lord calmed the storm to a whisper and stilled the waves. This passage also goes on to say in Psalm 107:30, what a blessing was that stillness as he brought them safely into harbor. God always seems to put an emphasis on "stillness." We get busy with doing. We get busy with worry. Being still can solve a lot of our woes. Be still, and remember that He is God (Psalm 46:10).
Meaning of "Peace! Be Still!" in the Bible
Right before the passage, Mark 4:1-32 speaks about various parables: the parable of the sower, the parable of the growing seed, and the parable of the mustard seed. Then in Mark 4:33-34, the Apostle Mark tells that Jesus used stories, illustrations, and parables to teach valuable lessons when he was in public. But to his disciples, he explained even more.
So, was it a literal storm in Mark 4:35-41 or a parable about Jesus calming the "storms" of our lives? Yes! I believe it was both. It was a dramatic display to bring out awe in the disciples and also an illustration that all we have to do is call to Jesus and he'll be there to help and calm us.
I think that it is literal because Psalm 89:9 says that God rules the oceans and subdues storm-tossed waves. And did He not also create the seas (Genesis 1:9-10)? And as He reminded Job, He told the waves where they had to stop and come no further (Job 38:11).
The setting for the passage is the Sea of Galilee, a freshwater lake in northern Israel. It was seven miles wide and one-hundred sixty feet deep and a great place for fishing. However, sudden storms often happen on the Sea of Galilee. Waves can be as high as fifteen feet. Fishing boats at the time were typically only big enough to hold twelve or so men. They didn't provide much protection from the elements.
The Greek word for Peace used in Mark 4:39 is Siopao which means to keep silent, be silent, either voluntarily or involuntarily, to be dumb, figuratively, to be calm, to be quiet, to refrain from speaking. The word for Be Still used in the passage is Pephimoso or Phimoo which means to muzzle, silence, to keep quiet as with a muzzle, keep under control, silence.
Bible Commentaries of Mark 4
Matthew Henry's Commentary stresses the passage as a parable. He says that our hearts are wicked like the stormy sea but when we listen to the law of Christ and be still in front of an awesome God, we can rest. We are in a constant battle in our minds between feelings of faith and feelings of fear. But when we continually stand in awe of God, our fear can be overcome by our faith.
Adam Clarke's Commentary seems to stress the passage as a majestic and authoritative God in action.
John Gill's Exposition of the Whole Bible also gives a dramatic account of the passage. He arose from off his pillow, and stood up; and in a majestic and authoritative way reproved the wind, as if it was a servant that had exceeded his commission; at which he shows some resentment.…as soon as ever the word was spoken, immediately, at once, the wind ceased, and the sea was calmed: a clear proof this, that he must be the most high God, who gathers the winds in his fists, and stills the noise of the seas and their waves.
The James Nisbet Church Pulpit Commentary goes into great detail about The Secret of a Quiet Mind. Christ can calm the stirrings, longings, and fears that so easily invade our minds.
Bible Verses About Peace and Stillness
I have said these things to you, that in me you may have peace. In the world you will have tribulation. But take heart; I have overcome the world." ~ John 16:33
Now may the Lord of peace himself give you peace at all times in every way. The Lord be with you all. ~ 2 Thessalonians 3:16
You keep him in perfect peace whose mind is stayed on you, because he trusts in you. ~ Isaiah 26:3
Do not be anxious about anything, but in everything by prayer and supplication with thanksgiving let your requests be made known to God. ~ Philippians 4:6
Be still before the Lord and wait patiently for him; fret not yourself over the one who prospers in his way, over the man who carries out evil devices! ~ Psalm 37:7
What We Should Remember about This Passage
Jesus not only rebuked the storm, but He also rebuked His disciples. He calms and quiets me first but then He'll remind me of the truth in these simple questions:
Why are you so afraid?
Don't you remember who I am?
Don't you remember that I am with you?
He doesn't really want an answer. He knows that I often don't live by my faith. He just wants me to think about what I'm placing my faith and trust in. And maybe, in my next troubling circumstance, I'll remember a little bit more and be a little less afraid. Even before the miracle, the disciples knew who He was. After all, they did ask Him to save them. They knew and asked yet they weren't really believing. However, in the end, the disciples were amazed at Jesus' power. They saw it and they knew He was sovereign over nature and had real authority.
When I really act on my faith, I have the chance to see Him act in miraculous ways too. But I don't always really believe what I believe, at least not in a practical way. I don't always ask, so therefore I don't always see. God is the only one that can control the weather. He is also the only one that can truly calm my spirit. Many earthly things and ideas seem to calm me but only serve me temporarily like a coat of paint that starts out fresh and then gets weathered and worn. Jesus is the only permanent solution to my multiple anxieties.
Whether God calms my storm, takes me out of it, or sits with me in it, He is always there for me. He always cares and will never forsake me. He can control everything, but He doesn't always stop everything. If He did, I wouldn't need to trust Him. I can live when nothing appears right and when everything goes swimmingly, for He is with me in all situations giving me the strength to make it through and beyond my circumstances.
I don't follow a man or a teacher or a friend or a leader (although He is all those things). I follow Jesus, the Messiah, the Son of God. Nothing is impossible for Him. I express my faith by calling on Him to help me with my problems. He then calms either the storm or my fear. He is always right there to help. You can call on Him too. It may be your first time calling on Him or it may be your hundredth time. He cherishes your first time calling on Him and will bring you great wisdom. But He also won't grow weary of the hundredth time, or even the thousandth one.
Why do I worry so much about my problems when God can stop the waves in the ocean with a single rebuke?
The Lord himself will fight for you. Just stay calm. ~ Exodus 14:14
Applications of "Peace! Be Still!"
Be still and read Psalm 46 and remember who God is and how powerful He is. Place your problems and storms underneath that revelation.
Photo credit: ©GettyImages/rudall30
---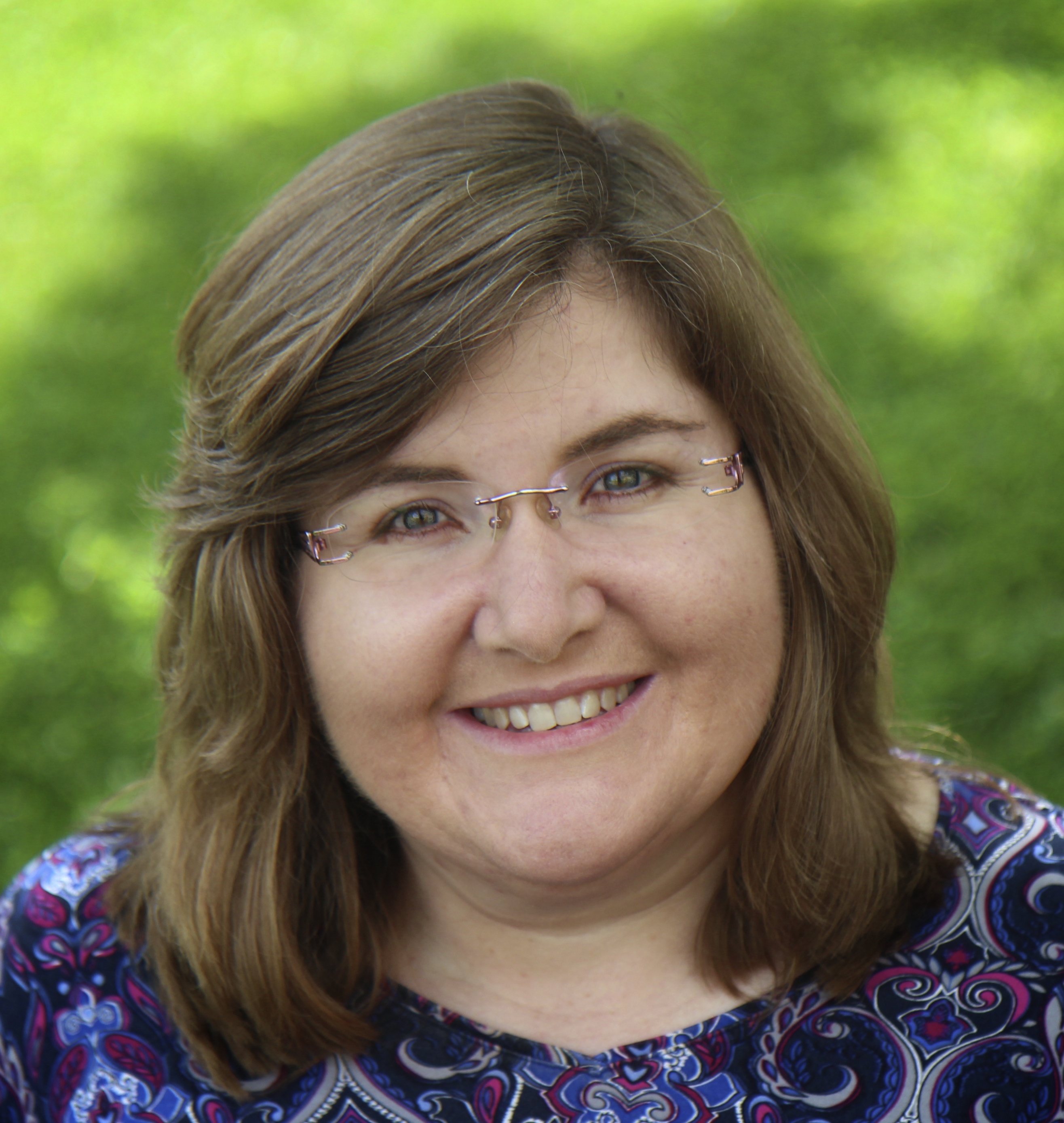 Jennifer Heeren loves to write and wants to live in such a way that people are encouraged by her writing and her attitude. She loves to write devotional articles and stories that bring people hope and encouragement. Her cup is always at least half-full, even when circumstances aren't ideal. She regularly contributes to Crosswalk. Her debut novel is available on Amazon. She lives near Atlanta, Georgia with her husband. Visit her at her website and/or on Facebook.
LISTEN: Being Complete in Jesus (Understanding Matthew 5:21-48)
Hearing Jesus is a devotional journey through the gospels, where we explore the teachings of Jesus chapter by chapter. If you're seeking to live a life that reflects God's, this podcast is for you.
The views and opinions expressed in this podcast are those of the speakers and do not necessarily reflect the views or positions of Salem Web Network and Salem Media Group.
WATCH: 10 Sins Christians Downplay (and Why They're So Destructive)
Stock Footage & Music Courtesy of Soundstripe.com Thumbnail by Getty Images

---
---