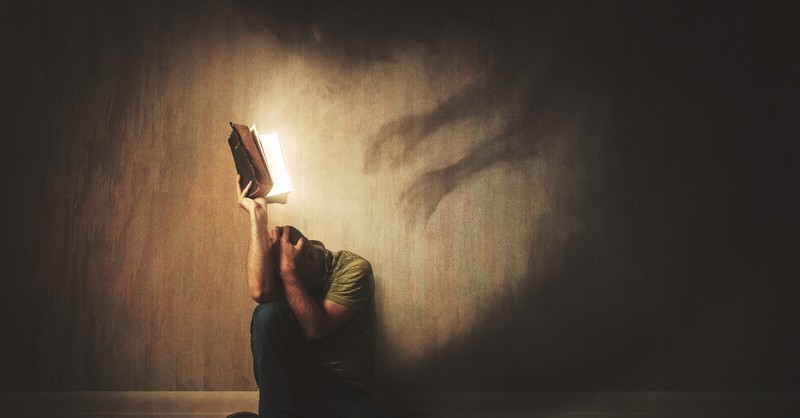 5 Necessary Bible Verses about Spiritual Warfare for When You Face Your Daily Battle
Lori Stanley Roeleveld

Contributing Writer
Fortunately, there are many Bible verses about spiritual warfare that direct us to the armor and weapons God provides – neither of which are like the ones provided by the world.
Jesus promised that in this world, we would have trouble, but also assured us that He has overcome the world. We shouldn't be surprised that we encounter warfare, but we should trust the outcome. We can all testify to the daily battle we face as Christians. We know that Jesus has defeated death and Satan, but we also experience a powerful struggle in the war for souls. Fortunately, there are many Bible verses about spiritual warfare that direct us to the armor and weapons God provides – neither of which are like the ones provided by the world.
What Is Spiritual Warfare?
Everyone who lives on the planet experiences the results of living in a fallen world full of sin. Death, disease, disaster, and disappointment come into every life. We're wise to understand that not every bad day or hardship is a direct or personal attack from Satan. Satan is not like God. He's a limited created being. Powerful, yes, but not omnipresent nor omnipotent. Just as every created being enjoys the common grace of sun, seasons, life, and love, so we all experience the common calamity of brokenness and pain.
We're naïve, however, if we fail to understand that beyond the everyday sufferings of the world, there is chaos caused by God's enemy, and it comes against His children—often in remarkably personal ways. Satan knows his time is short because Jesus has secured his defeat. He seeks to cause as much damage as possible until Christ returns. First, he works to deceive and spiritually blind anyone who doesn't yet know Jesus to prevent them (if he can) from repentance and salvation. When that doesn't succeed, he seeks to rob our joy and reduce our effectiveness to the kingdom.
We are in a great battle for souls, but God has provided us everything we need for life and godliness. This is spiritual warfare. Our enemy is limited. Satan is a created being, an angel once numbered among those who serve in Heaven. But he thought himself capable of rivaling God and because of his pride rebelled against the Almighty. He and a third of the angels with him were banished to the earth. Through their demonic activity in our midst, we experience opposition to salvation, spiritual growth, and effectiveness in kingdom work. They are numerous but they are not more powerful than Christ. Their work will end, but not until Jesus returns to claim us and banish them to eternal death.
What Are Some Ways Satan Attacks Us?
We are made in God's image and so have the ability to create. Satan and the demonic forces have no creative powers. They seek only to kill, steal, and to destroy.
One of Satan's favorite tools is one of his oldest. In the garden of Eden, the serpent first tempted Eve to doubt what God said and to doubt his goodness. In Genesis 3:1b-4 ESV, it reads "He said to the woman, 'Did God actually say, 'You shall not eat of any tree in the garden'? And the woman said to the serpent, 'We may eat of the fruit of the trees in the garden, but God said, 'You shall not eat of the fruit of the tree that is in the midst of the garden, neither shall you touch it, lest you die.'" But the serpent said to the woman, "You will not surely die. For God knows that when you eat of it your eyes will be opened, and you will be like God, knowing good and evil.'"
Satan still casts doubt on God's Word and continues to tempt us to believe that by obeying His commands, we are somehow denied what is good for us. It is vital that we read God's Word, study it, sit under sound teaching, and memorize what we can. It is also important to reflect daily on God's character and to remind ourselves and one other that God is good, loving, merciful, wise, and kind. His commands are for our good, not to keep us from doing what we want. His desire is for relationship with us and so He commands us away from all barriers.
Satan is a deceiver. He uses lies and half-truths to confuse and destroy. Our commitment to knowing, speaking, and living truth is paramount in this battle.
Satan is an accuser. He accuses us to God and to one another. He even accuses us to ourselves by reminding us of sins we've confessed and been forgiven for in Christ. We have a defender before God in Jesus, and we must rely on the Holy Spirit to resist hearing his whispers of accusation against ourselves and our brothers and sisters. We are forgiven and free. We have unity in Jesus and so we must work always to love one another and treat one another as we would be treated.
Satan is also a tempter. He tempted Jesus in the wilderness, but Jesus resisted his temptations with the Word of God. We, too, can resist by knowing and applying God's Word to our own lives.
Bible Verses about Spiritual Warfare to Ready Yourself for Battle
There is much discussion in the church about how to prepare for spiritual warfare. It's important to focus on scriptural prescriptions and to rely on Bible passages about methods of warfare and appropriate defensive armor. Do not be led astray by considering methods of warfare that mimic the world. Here are five key passages:
Employ Spiritual Weapons: 1 Corinthians 10: 4-6 ESV "For though we walk in the flesh, we are not waging war according to the flesh. For the weapons of our warfare are not of the flesh but have divine power to destroy strongholds. We destroy arguments and every lofty opinion raised against the knowledge of God, and take every thought captive to obey Christ, being ready to punish every disobedience, when your obedience is complete."
Resist Evil: 1 Peter 5:8-9 ESV "Be sober-minded; be watchful. Your adversary the devil prowls around like a roaring lion, seeking someone to devour. Resist him, firm in your faith, knowing that the same kinds of suffering are being experienced by your brotherhood throughout the world."
Armor Up Daily: Ephesians 6:10-18 ESV "Finally, be strong in the Lord and in the strength of his might. Put on the whole armor of God, that you may be able to stand against the schemes of the devil. For we do not wrestle against flesh and blood, but against the rulers, against the authorities, against the cosmic powers over this present darkness, against the spiritual forces of evil in the heavenly places. Therefore take up the whole armor of God, that you may be able to withstand in the evil day, and having done all, to stand firm. Stand therefore, having fastened on the belt of truth, and having put on the breastplate of righteousness, and, as shoes for your feet, having put on the readiness given by the gospel of peace. In all circumstances take up the shield of faith, with which you can extinguish all the flaming darts of the evil one; and take the helmet of salvation, and the sword of the Spirit, which is the word of God, praying at all times in the Spirit, with all prayer and supplication. To that end, keep alert with all perseverance, making supplication for all the saints"
Cultivate Humility: James 4:7-10 ESV "Submit yourselves therefore to God. Resist the devil, and he will flee from you. Draw near to God, and he will draw near to you. Cleanse your hands, you sinners, and purify your hearts, you double-minded. Be wretched and mourn and weep. Let your laughter be turned to mourning and your joy to gloom. Humble yourselves before the Lord, and he will exalt you."
Walk Worthy and Pray: Colossians 1: 9-14 ESV "And so, from the day we heard, we have not ceased to pray for you, asking that you may be filled with the knowledge of his will in all spiritual wisdom and understanding, so as to walk in a manner worthy of the Lord, fully pleasing to him: bearing fruit in every good work and increasing in the knowledge of God; being strengthened with all power, according to his glorious might, for all endurance and patience with joy; giving thanks to the Father, who has qualified you to share in the inheritance of the saints in light. He has delivered us from the domain of darkness and transferred us to the kingdom of his beloved Son, in whom we have redemption, the forgiveness of sins."
Prayer for Fighting Spiritual Battles
Father God, You are all-powerful, loving, and wise. You have secured victory for us in Jesus Christ and through Him, we have everything we need for life and godliness. Thank you for providing the armor and weapons we need for this spiritual battle. We put on this armor and we pick up these weapons in Jesus' name. Because of Jesus, we will not fear any force that comes against us. Teach us to resist evil and the temptation to fight as the world fights. Train us, instead, to stand firm in You and in the power of the Holy Spirit. To you belong all power, glory, and honor. We step into the freedom Christ secured for us on the cross and embrace the life we received because He lives. The battle is Yours and we look to You in all things to teach, to instruct, to empower, and to lead in Jesus' name, Amen.
Photo credit: ©iStock/Getty Images Plus/kevron2001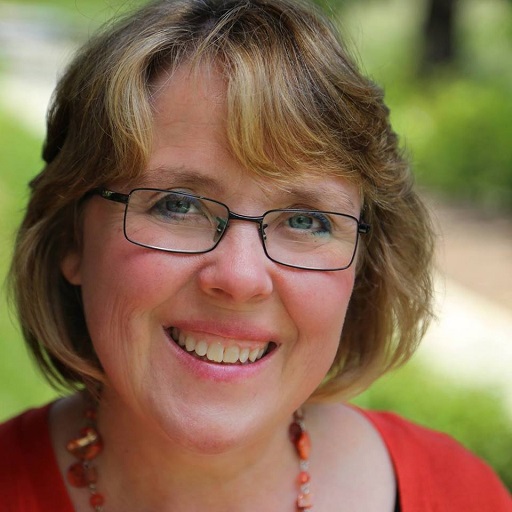 Lori Stanley Roeleveld is a blogger, speaker, coach, and disturber of hobbits who enjoys making comfortable Christians late for dinner. She's authored four encouraging, unsettling books including Running from a Crazy Man and The Art of Hard Conversations. She speaks her mind at www.loriroeleveld.com.
Comments
---
---