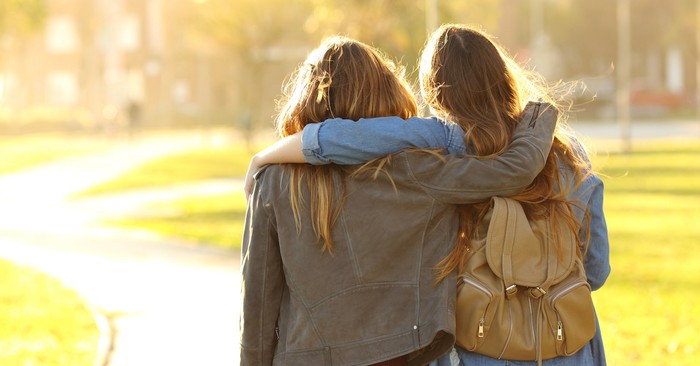 Maybe you're wondering, "who is 'one another?'" or "what does 'love one another' actually mean?" To answer that, you need to watch closely what Jesus does.
For the entirety of human history, we've been challenged to love one another. We're each made unique by a mysterious God—and this naturally fills the world with differences. These differences can be fertile soil for growth.
But if we don't sow seeds of love, we often grow disagreement and discord.
God knows what can happen in the human heart, so he gave us himself, in the form of Jesus, to guide our hearts. He knows that one of the hardest commandments is to love those who hurt, confuse, or even scare us. Or to love our neighbors who live differently than us. Or simply, to follow his command to love one another.
Jesus promises, however, that we will be blessed (John 13:17) by loving this way. So let's look at what it means, and how to live it in a divided world.
What Does 'Love One Another' Mean?
If you're wondering, who is "one another," and what does "love one another" actually mean, watch closely what Jesus does. You get a picture of what it means as you follow him through the Gospels. Jesus loves love tax collectors, thieves, lepers, prostitutes...all people. He means for us to do the same, even when we disagree.
He commands us to love our neighbors in the way we're wired to love ourselves. He calls us to offer love even to our enemies. It helps to remember that when we were still God's enemies (Colossians 1:21) he loved us anyway.
Jesus demonstrates how we're to love the homeless, widows, orphans, children...those who need your presence and help. His call to love one another means not being consumed with winning or being "first" (Matthew 20:16) so that you don't miss the life-giving opportunity to listen or lend a hand.
It also means loving those of different genders or races, as Jesus did when he ministered to the Samaritan at the well.
Within the legendary body of biblical "one another" statements, Christ-followers are commanded and reminded to love one another in John 13:34, John 15:12, John 15:17, Romans 13:8, 1 Thess. 3:12, 1 Thess. 4:9, 1 Peter 1:22, 1 John 3:11, 1 John 4:7, 1 John 4:11, and 2 John 1:5.
The concept of loving one another is woven all throughout the New Testament.
In fact, in Mark 12 we see that love is the greatest commandment.
When the often-self-centered teachers of the law were debating this topic, Jesus sets the record straight that love is more important than all burnt offerings and sacrifices.
"The most important one," answered Jesus, "is this: 'Hear, O Israel: The Lord our God, the Lord is one. Love the Lord your God with all your heart and with all your soul and with all your mind and with all your strength.' The second is this: 'Love your neighbor as yourself.' There is no commandment greater than these." – Mark 12:29-31
Author Pamela Palmer explains that this command to love was new to the disciples. It transcended cultural norms and expectations. It includes, accepts, forgives, and offers compassion.
This "love one another" doesn't require a long list of complicated rituals or hierarchy. Instead, it fits neatly into two wholehearted decisions: Love God, so that you can love one another.
Why Is 'Love One Another' So Important to Our Faith?
Loving one another is how we live in response to the reality of Jesus. It's our calling...a "new" command. It marks a turning point in the story of eternal life.
"A new command I give you: Love one another. As I have loved you, so you must love one another... – John 13:34
It's also important to notice that Jesus unpacks this command by saying, "By this everyone will know that you are my disciples, if you love one another." If we truly do believe what Jesus does and says, this is our direct invitation to take him up on this offer—to share him by loving one another.
If we can't practice love beyond reason, or peace that surpasses amidst fear or divisiveness, how are we having faith in what we cannot see? If we can't see beyond our shame, opinions, or wounds, where is our faith?
Jesus invites us to love one another, rather than stay alone in our tendency to love primarily ourselves. He is supplying the love that we are empowered to give away. He knows that staying angry, resentful, dismissive, critical (or any of the sour fruits of not being loving) is actually rejecting the rewards of faith. Loving one another is necessary for the abundant life he speaks of John 10:10.
Jesus demonstrated his ability to handle all our hard, unloving feelings. We leave them at his feet and choose love. It's never too late, or impossible. In fact, he turned hearts by calling for exponential forgiveness outside the realm of what even feels doable (Matthew 18:22).
By loving one another, we show what we believe: that our faith calls us out of the darkness and into his wonderful light (1 Peter 2:9). Loving one another tilts the cup he fills so that by faith it becomes a blessing that heals.
What Is the Context of John 13:34 and 'Love One Another'?
As John 13 opens, it's just before the Passover Festival, and Jesus knows he is preparing to leave this world. The evening meal is in progress and Jesus kneels down to wash the disciples' feet.
Simon Peter is so aghast that his leader would do this, he exclaims, "you shall never wash my feet." But Jesus persists with, "Unless I wash you, you have no part with me."
This was critical to his lesson in doing, not just saying. When he finishes, Jesus asks if they understand what he's done. He explains that he has shown how no one is greater than another. We are all "one another's."
So Jesus continues, "Now that I, your Lord and Teacher, have washed your feet, you also should wash one another's feet. I have set the example that you should do as I have done for you."
He assures us we will be blessed if we do (John 13:17).
Jesus goes on to predict Judas's betrayal, Peter's denial, and his own ascension. He prepares them for the reality that he is leaving, and they will be soon be looking for him.
At this moment, when surely they were wondering what in the world they'd do without his presence, he teaches this radical commandment:
"A new command I give you: Love one another. As I have loved you, so you must love one another...". – John 13:34
Jesus invites us to do as he does. Just as he did when he broke his body (1 Cor. 11:24) and shared his blood.
He invites us to kneel down, break ourselves open, and pour out his love on one another.
How Do We Love One Another When We Don't Agree?
Certainly, God intended the endless variety of humans he created. Everything he creates is good and in his great plan. It's our great joy to ask him to reveal what he is doing, every day.
The raw truth is that our differences and disagreements can feel more like jagged edges than smooth puzzle pieces. We can't see how others "fit" in our worldview.
But Scripture is persistent, especially in all the "one another" statements that we are to love because he first loved us. Here are three simple suggestions for loving one another, even when we don't agree.
1. Respect
In all our interactions, online, over the phone, in person, God asks us to clothe ourselves in humility (1 Peter 5:5). This means seeing every other person as created in the image of God and deserving of respect. Regardless of where they are in their life journey.
Sure, we have a temporary body, but our faith teaches that succumbing to our fleshly desires is dangerous for all. So instead of "reacting" to others, put on respect. Understand they have a story, just as you do, and it's one God is still writing.
My dear brothers and sisters, take note of this: Everyone should be quick to listen, slow to speak and slow to become angry... – James 1:19
2. Reflect
None of us are going to love one another perfectly or consistently. That's why we have Jesus. I don't know about you, but I forget he's with me sometimes. I forget I can draw on his strength to approach others with more love.
This is why we have prayer. It's a wonderful tool for reflection with God on how to grow.
Jesus' love is endless, so even if you're unloving, you can reflect with him on how to share love next time. Or you can ask others for feedback on your actions and then take that before God.
"Show me how to love one another," is a beautiful prayer in your time of reflection.
You will seek me and find me, when you seek me with all your heart. – Jeremiah 29:13
3. Reconcile
The central theme of our life's purpose here is to reconcile sinners to the heart of God. To heal waywardness with the power of love. And that love is always a choice. Free will to choose love is likely his greatest gift.
So the third way to love one another is to join the reconciliation mission. Where there has been damage, love one another. Where things have broken, love one another.
You may not be able to control or fix the outcome at all, but if you forgive or ask forgiveness in love, you are following the greatest commandment.
Above all, keep loving one another earnestly, since love covers a multitude of sins. – 1 Peter 4:8
Love is the reason we live. God is love, and by his love, he created a world in which we love one another by loving him first. He supplies what we need to respect each other, reflect on whether we're being loving, and reconcile when we struggle.
What a wonderful freedom to realize that whether we're washing dishes, feet, or the mud from our eyes...we have a leader who kneels to lift us toward love forever.
Further Reading
Why Are We Called to Love One Another?
Ways Christians Can "Love One Another" Well Today
What It Looks Like to "Love One Another" as Jesus Loves Us
Photo credit: ©GettyImages/AntonioGuillem
---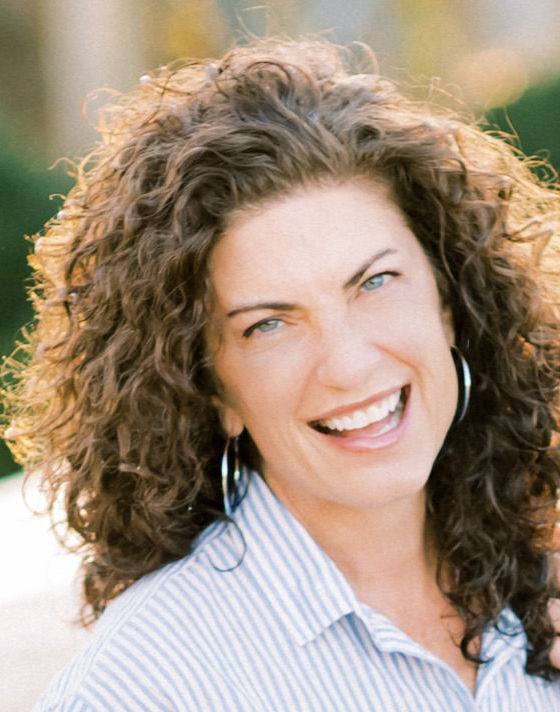 Lia Martin loves to inspire others to lean into the Lord daily. She's a writer, editor, marketer, former Crosswalk.com Faith Editor, and author of Wisdom at Wit's End: Abandoning Supermom Myths in Search of Supernatural Peace. When she's not cultivating words, she loves walking in nature, reading, exploring the latest health trends, and laughing with her two wonderful kids. She blogs at liamartinwriting.com.
---
This article is part of our larger resource library of popular Bible verse phrases and quotes. We want to provide easy to read articles that answer your questions about the meaning, origin, and history of specific verses within Scripture's context. It is our hope that these will help you better understand the meaning and purpose of God's Word in relation to your life today.
This Is the Day the Lord Has Made
Iron Sharpens Iron
Blessed Are the Peacemakers
Faith without Works Is Dead
Be Anxious for Nothing
---
---