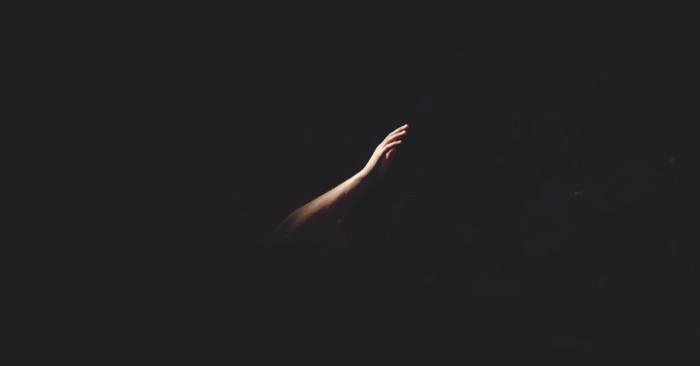 God has promised to give us more chances than we deserve because His grace is deeper than the ocean.
Have you ever heard the phrase "God of a second chance" and wonder what it means? I know I certainly have.
My little sister is living proof that God is really the God of second chances and third, fourth, and eighteenth chances.
Becky struggled with addiction her entire life and has been in and out of rehab. A few years ago, she committed her life to Christ but still struggled. She had given up on herself but God didn't. But then God began changing her desires to be free of her addiction from the inside out. She would take three monumental steps forward only to take five steps back. Yet, God showed up for each and every time, patiently waiting.
Those who knew Becky didn't think she was trying hard enough. They assumed she didn't really care about her kids, her marriage, or her life. Others believed she was a lost cause but God wasn't finished with her. He led her to take another chance not only on getting free but to walk with Him through it all.
This time around, she seems different. It's different because she is letting God take the lead in a yearlong program on a Christian working ranch. Her approach is different. Her heart is different. Her desire to be free is different because she wants to glorify God with every step she takes towards victory—even when she fails. Her spirit is being held and unhusked by God all at once.
If God can give my sister 1,000 chances—then who's to say He won't for you or me? Whether we realize it or not, we're all people in need of second chances. At many points in our lives, we've lost our temper. We've yelled at our kids. We've let others down. We didn't give it all our all. We've made mistakes. We've screwed up big. We've broken something or someone's heart. We are mere humans, wholly flawed and constantly fumbling through this life.
Because of this, God has promised to give us more chances than we deserve because His grace is deeper than the ocean. Psalm 86:15 says it well: "But you, O Lord, are a God merciful and gracious, slow to anger and abounding in steadfast love and faithfulness." Micah 7:18 says, "Who is a God like you, pardoning iniquity and passing over transgression for the remnant of his inheritance? He does not retain his anger forever, because he delights in steadfast love."
What Does God of a Second Chance Mean?
From the Garden of Eden to the Garden in Revelations—we have a bird's eye view of God's plan of redemption. His plan is based on second chances. From the moment Adam and Eve were deceived, God wrapped them up in His love, covered their shame, and set His plans in motion to redeem their mistakes.
Both the Old and New Testament have a common thread weaving through story after story. Mistake after mistake. We read stories about that bear witness to a God of second chances. Think of Moses, who was a murderer but then God appointed him to lead millions out of slavery.
There's Jonah who ran from God's command or King David who committed adultery and had a man murdered. Rahab, who was a prostitute in Jericho and Matthew was a tax collector and considered the scum of the earth before Jesus called him to "Follow me." Then there's Peter, who denied even knowing Jesus after spending three years with Him.
God of a Second Chance - How Jesus Gave Second Changes
If we feel that we have fallen too far to be offered forgiveness and a second chance we need to look no further than the cross to remind ourselves of the grounding shaking truth. Jesus died so that you and I might be offered a second chance. Jesus once said, "The Spirit of the Lord is on me, because he has anointed me to proclaim good news to the poor. He has sent me to proclaim freedom for the prisoners and recovery of sight for the blind, to set the oppressed free, to proclaim the year of the Lord's favor" (Luke 4:18-19).
His ministry on this earth was marked by fresh starts and second chances. We see how He redeemed the outcasts, the liars, the convicted, and condemned. We see that He professed the unfaltering power of redemption in their lives.
My favorite story about Jesus offering second chances was when He went out of His way to meet up with a woman in Samaria at the well: "And many of the Samaritans of that city believed on him for the saying of the woman, which testified, He told me all that ever I did," (John 4:39).
We don't know what led to this woman living a life of sin. We don't know if her any of her husband's abandoned and rejected her because she couldn't bear children, or they found her wanting. We don't know if any of her husbands died in battle or that she was living with these different men because her own father had rejected her. What we do know is that she lived in shame and we all know how powerful shame is.
Shame whispers we will never be clean. Shame thrives when we feel like we will never be enough. Shame multiplies when it can get our hearts to resolve that we will never be free from our bondage or circumstances. And this is where Jesus offers the Samaritan woman a second chance.
In order to avoid her community, she didn't go to the well early in the day like the rest of the women. She waited until they were back in their homes and visited the well during the hottest hours of the day. As Jesus sat with her, He broke cultural, society, and her personal barriers to offer her a relationship with her Savior that changed her life. While the Samaritan woman had been isolated from others due to shame, motivated by fear, Jesus approached her, motivated by second chances and love.
What Do We Do with a God of a Second Chance?
God's offers us second chances because He has given us the ultimate second chance through His son. No matter where you are, no matter what you've done; God is offering you a second chance. God is saying, "If you return to me, I will return to you. If you ask me to, I will forgive and forget. If you allow my Son to take it from you, He will take the stain of your sin and make it as white as snow."
Proverbs 28:13 says, "People who conceal their sins will not prosper. But if they confess and turn from them, they will receive mercy." Another translation of this proverb concludes, "He gets another chance."
2 Peter 3:9 says, "The Lord is not slow in keeping his promise, as some understand slowness. Instead, he is patient with you, not wanting anyone to perish, but everyone to come to repentance."
Once we have tasted the joy and the sweetness of second chances, God wants us to live our lives in a way that glorifies Him. In all our words, actions, and thoughts, we are to live in His grace and we are to extend this grace to others even when it frustrates us.
Peter asked Jesus how often should we offer forgiveness, "Then Peter came to Jesus and asked, 'Lord, how many times shall I forgive my brother or sister who sins against me? Up to seven times?' Jesus answered, 'I tell you, not seven times, but seventy-seven times,'" (Matthew 18:21-22).
Whether you've given up on yourself or someone else, may God's reckless love move you towards His will. May we all remember, we need God's unfailing love and that we can live in the glory of a God who gives second chances.
Further Reading
How Is God a God of Second Chances?
4 Ways to Know We Serve a God of Second Chances
Photo Credit: ©Unsplash/Cherry Laithang
---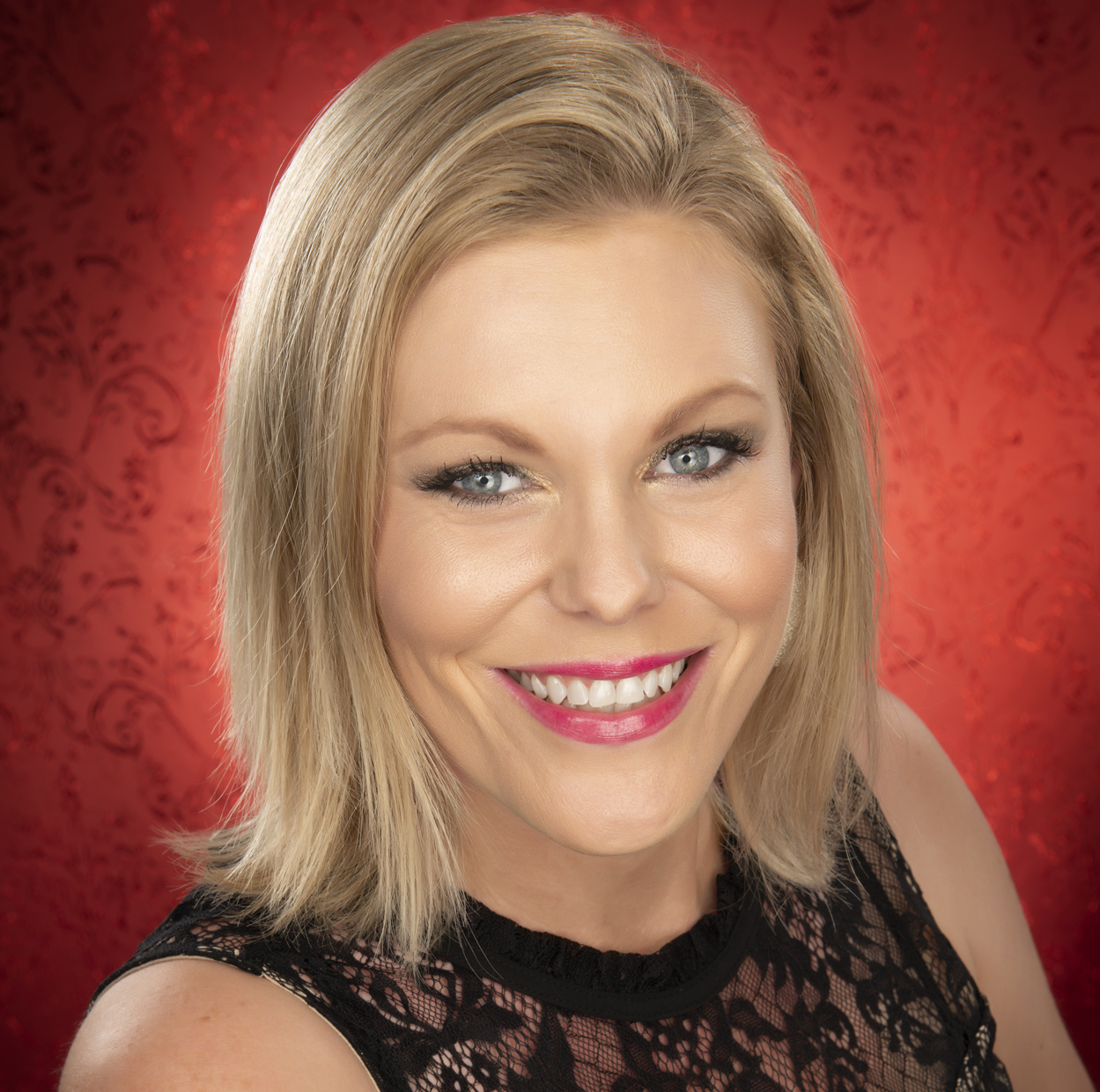 Heather Riggleman is a believer, wife, mom, author, social media consultant, and full-time writer. She lives in Minden, Nebraska with her kids, high school sweetheart, and three cats who are her entourage around the homestead. She is a former award-winning journalist with over 2,000 articles published. She is full of grace and grit, raw honesty, and truly believes tacos can solve just about any situation. You can find her on GodUpdates, iBelieve, Crosswalk, Hello Darling, Focus On The Family, and in Brio Magazine. Connect with her at www.HeatherRiggleman.com or on Facebook.
LISTEN: Being Complete in Jesus (Understanding Matthew 5:21-48)
Hearing Jesus is a devotional journey through the gospels, where we explore the teachings of Jesus chapter by chapter. If you're seeking to live a life that reflects God's, this podcast is for you.
The views and opinions expressed in this podcast are those of the speakers and do not necessarily reflect the views or positions of Salem Web Network and Salem Media Group.
WATCH: 10 Sins Christians Downplay (and Why They're So Destructive)
Stock Footage & Music Courtesy of Soundstripe.com Thumbnail by Getty Images

---
---