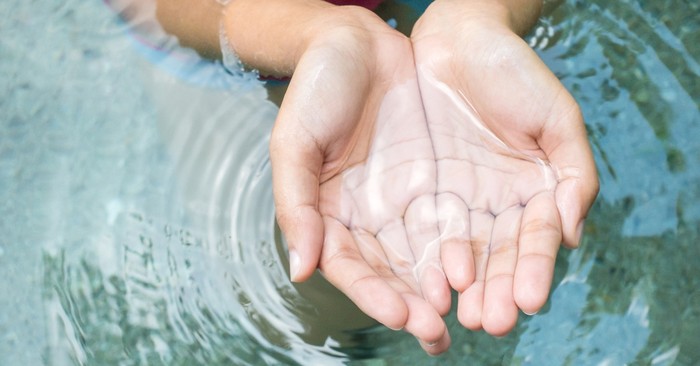 The phrase, "My cup runneth over" comes from the famous Psalm 23. This is the same Psalm that tells us that God helps us to lie down in green pastures and the He restores our soul.
Dry seasons in the faith are very common. We have all been there, and if you haven't, give it a few more years. With all the fervor and joy that we can experience through the Holy Spirit in our walks with Christ, there comes a time when our fire can dim, and our Spiritual zeal lessens. People ask, "Did I do something wrong?" "Am I still connected to Christ in the same way?" "Why can't I feel the same way that I did before?" My cup runneth over is a spiritual concept mentioned in the famous Psalm 23. Today, we are going to learn about how our cups can run over even if our emotions do not.
What Does My Cup Runneth over Mean?
I am going to guess in the season of COVID many believers around the world have felt spiritually "dry" at some point in time. Our rhythms of church and community have been thrown off and many of our desires to fulfill the great commission put on hold physically. The phrase, "My cup runneth over" comes from the famous Psalm 23. This is the same Psalm that tells us that God helps us to lie down in green pastures and the He restores our soul. But do not miss the end of the verses share that God prepares a table before us in the presence of our enemies. I do not know about you, but when I am in the presence of my enemies, the last thing I want to do is rest. Part of our cup running over is that our spiritual lives are filled up and restored by Christ, even in the midst of a broken and antagonistic world.
When we think about a cup running over, the image of abundance comes to mind. I think about a water fountain continually flowing over. I imagine the power and strength of Niagara Falls. I ponder the thought of having continually more than I need. This is what we have in Christ. We have more than we could ever ask for in Him. He sustains us and fills our lives with His Spirit. In times of trouble or hardship, often God fills us up in unique ways. It is how people in sickness can still glorify God. It is how the kid bullied in school can still find confidence in his identity in Christ. It is how Christians who encounter tragedy can trust the Lord in the pain. Our cups run not because of anything in which we can muster, but because of the great grace of the Holy Spirit at work within us.
What Is the Context of Psalm 23:5 and My Cup Runneth Over?
David wrote this particular Psalm in the midst of being on the run from King Saul who was out to kill him. If there were ever a testimony of a man who was filled up by the Lord in a horrible scenario, it was David. As King Saul was on the manhunt for David, this young boy trusted and cried out to God. He was open and honest with his struggles but affirmed his faith and hope in the Lord.
Clarence L. Haynes Jr. from Bible Study Tools shares, "In this instance, David is using this expression to help us understand the abounding and overflowing nature of God's presence, provision, protection, and power. God's blessing upon David wasn't just for his life but it was designed to spill over so it could bless others. It is the same with you."
How Does God Make Our Cups Overflow in Times of Difficulty?
Some of the more challenging times of my life have been when I have felt the Lord's closeness. Trials breed refinement, and refinement means God is working on us. No, it is never fun and a delight to go through hard times, but we have the blessing of knowing Jesus. When our flight gets continually delayed, a loved one is struggling, or there is brokenness in the world, we can still shave hope. Instead of asking, "Why is this happening to me?" We can ask "What are You doing in this circumstance?" God is refining our character to look more like Himself. He is teaching us more about His faithfulness. He is revealing His steadfast love.
Jesus Himself said, "Not as I will, but as You will." What astounds me is that right before, Jesus prayed that the cup of God's wrath would pass from Him. "My Father, if it is possible, let this cup pass from Me." I think about how our Savior took the cup of suffering in order for us to have the cup that runs over. To name a few, the cup of eternal security, the cup of joy, or the cup of clear identity. Jesus requested for the hard circumstance to pass by, but His cup overflowed on the cross and in His resurrection. Just as He did not look forward to the suffering, He embraced it with a pure heart and confidence in the Lord's will. We too do not have to be excited about trials for our cups to overflow. We can face our realities authentically, and yet still hold on to the trust and faith that Our God is sovereign and we can fully rely on Him.
Sophia Bricker from Christianity shares, "While the psalm does use the image of an overflowing cup of wine, this does not necessarily mean that David is talking about material goods. In context, David is describing his blessed state while his enemies were surrounding him."
As Sophia explained, cups overflow not because of material blessings, but because of the rich spiritual gift of being God's children. It is easy to confuse the Christian life for the prosperous one. However, I believe many of the most honored people in Heaven will be those who did the hard things in the unknown places of this world in Jesus' name.
How Can We Apply This Verse during Seasons of Scarcity?
We can apply this verse during seasons of scarcity by reminding ourselves that Jesus was there too. Christ is our High Priest, and He relates to us in every way, yet He never sinned. Hebrews 4:15 says, "For we do not have a high priest who is unable to sympathize with our weaknesses, but one who in every respect has been tempted as we are, yet without sin."
We are not alone in our pain or dry seasons. When we enter times of feeling distant from the Lord or struggle to have the same zeal, we remember that our faith is not built on our emotional experiences, but the solid foundation on the truth of Jesus Christ. We walk each day with the full confidence of our faith secured. 1 Corinthians 3:11 says, "For no one can lay a foundation other than that which is laid, which is Jesus Christ." We are not shaken; we can be fully secure in the confident hope of having our Savior. When trials come, we can remember that He is there with us and using them for our good. When the enemy pursues us, we like David can feast at the Lord's table in their presence. When hard times continue, we can press on knowing that greater things await us. We can have cups that run over because Jesus is our Living Water and drank the cup of suffering so we could have the cup of salvation.
Further Reading
What Does the Imagery of 'My Cup Runneth Over' Mean in Psalm 23:5?
What 'My Cup Runneth Over' Means in Psalm 23 and Always
"My Cup Runneth Over" Meaning & Importance from Psalm 23
Photo credit: ©Getty Images/kenzaza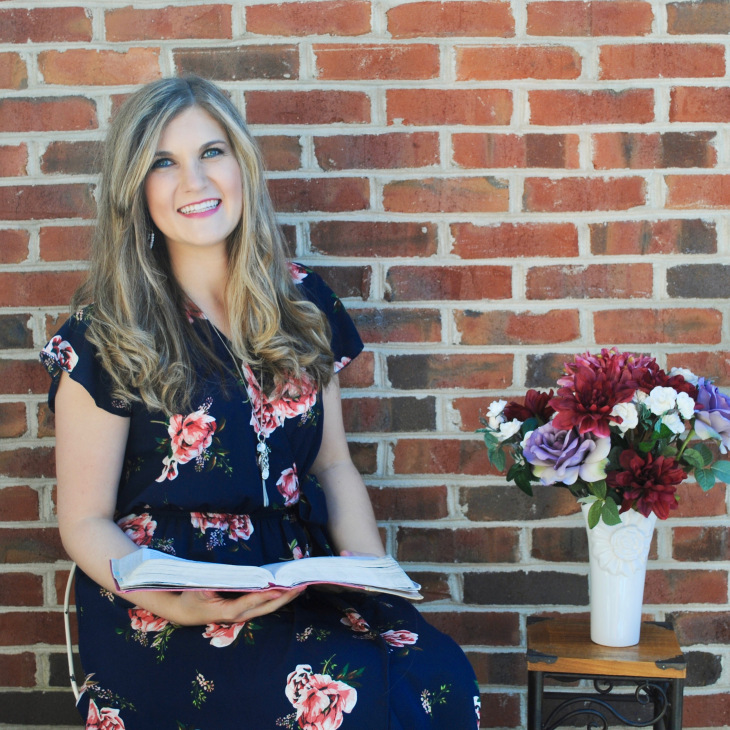 Emma Danzey's mission in life stems from Ephesians 3:20-21, to embrace the extraordinary. One of her greatest joys is to journey with the Lord in His Scriptures. She is wife to Drew and mom to Graham. Emma serves alongside her husband in ministry, she focuses most of her time in the home, but loves to provide articles on the Bible, life questions, and Christian lifestyle. Her article on Interracial Marriage was the number 1 on Crosswalk in 2021. Most recently, Emma released Treasures for Tots, (Scripture memory songs) for young children. During her ministry career, Emma has released Wildflower: Blooming Through Singleness, two worship EP albums, founded and led Polished Conference Ministries, and ran the Refined Magazine. You can view her articles on her blog at emmadanzey.wordpress.com and check out her Instagram @Emmadanzey.
LISTEN: Being Complete in Jesus (Understanding Matthew 5:21-48)
Hearing Jesus is a devotional journey through the gospels, where we explore the teachings of Jesus chapter by chapter. If you're seeking to live a life that reflects God's, this podcast is for you.
The views and opinions expressed in this podcast are those of the speakers and do not necessarily reflect the views or positions of Salem Web Network and Salem Media Group.
WATCH: 10 Sins Christians Downplay (and Why They're So Destructive)
Stock Footage & Music Courtesy of Soundstripe.com Thumbnail by Getty Images

---
---