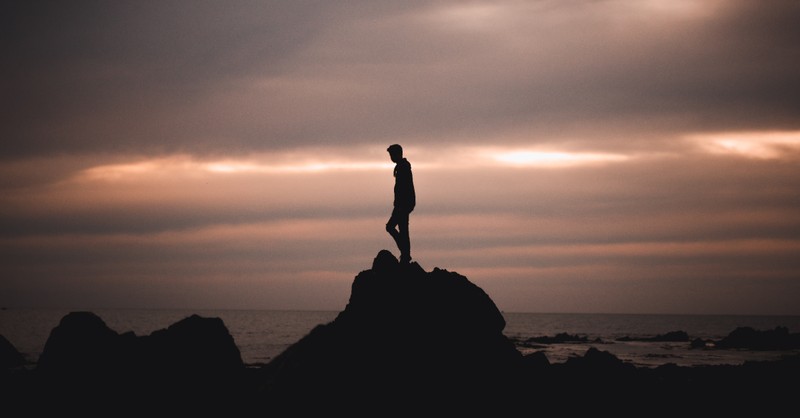 How to Stand on Christ the Rock When Your Culture Is Sinking Sand
Shakia Clark

iBelieve Contributing Writer
To stand on Christ is to acknowledge the strong foundation you have in Jesus. It is to recognize Him as your source of strength.
This is an ugly world filled with sin, pride, hatred, judgments, and much of what is contrary to the Word of God. However, Jesus walked on earth and modeled for us what it looked like to be in the world but not of the world.
Jesus did't waver in the truth. He stood up for what was right and did not submit to the pressures of the world. Even as people talked negatively of Him and tried to kill Him, He never wavered in fulfilling everything He needed to do. Jesus knew His purpose and always did what His Father instructed Him to do.
Unafraid to Take a Stand
We see this visibly during His ministry on earth. In Mark 3, we see Jesus noticing a man with a shriveled hand. Jesus knew religious authorities watched Him closely to see what He would do on the Sabbath. Instead of giving in to what the culture wanted, He provided a teachable moment. He said, "Which is lawful on the Sabbath: to do good or to do evil, to save life or to kill?" But they remained silent (Mark 3:4). Jesus became angry at how hard their hearts were to not admit the importance of doing what was right for the man. And immediately Jesus healed the man's hands, restoring it completely (Mark 3:5). From that moment, the Pharisees began scheming of ways to kill Jesus.
This story shows us what it looks like to be unafraid to stand up for what it is right. Jesus always chose people. He always chose what was right. He was never swayed by culture or what others thought He should do. Jesus stayed committed to His purpose, to His Father's plans.
So why is it difficult for us to have that same level of commitment here on earth?
Photo Credit: © Unsplash/Ryan Clark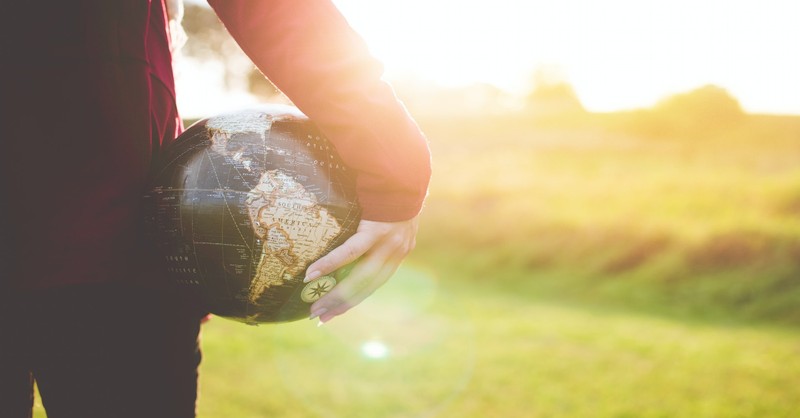 In the World and Not of the World
We all have a calling on our lives to bring the gospel message to others. We are called to be set apart. Just as Jesus was in the world but not of the world, we are called to the same. 1 Peter 2:11 says in the Message translation, "Friends, this world is not your home, so don't make yourselves cozy in it. Don't indulge your ego at the expense of your soul. Live an exemplary life in your neighborhood so that your actions will refute their prejudices. Then they'll be won over to God's side and be there to join in the celebration when he arrives."
As believers, we can't blend in with the culture. This world is just our temporary dwelling place, and while we are here, we are required to live and act differently than the rest of the world.
We are Christ's ambassadors (2 Corinthians 5:20) and as such, we are called to represent Him well wherever we go. We have to remember that we may be the only representative of Christ someone will ever see, so let's be committed to representing Him well no matter where we are sent.
5 Ways to Stand on Christ the Solid Rock
1. Remember the truth of His word:
Spending time in the Word is important. It is a way to draw closer to Jesus, ignite your purpose and understand more about who He is. Our Bible is our manual. It is "a lamp for my feet, a light on my path" (Psalm 119:105). It is there to guide us. There is nothing that Jesus would instruct us to do that doesn't align with His Word. Get to know more about Jesus and be willing to follow His lead.
2. Follow the guidance of the Holy Spirit:
Before Jesus died for us, He shared with the disciples how it was best that He left this earth, but He wasn't going to leave them empty-handed. "But very truly I tell you, it is for your good that I am going away. Unless I go away, the Advocate will not come to you; but if I go, I will send him to you" (John 16:7). Jesus left us with a gift to guide, direct, and lead us while on earth, but it is up to each of us to follow the prompting of His Spirit. As we spend more time with Him, we will become more tuned in with His Spirit. We may not always get it right, but our hearts can be of one who desires to follow His leading.
Related: Listen to Our FREE New Parenting Podcast! Christian Parent/Crazy World with Catherine Segars is now available on LifeAudio.com.
Photo Credit: © Unsplash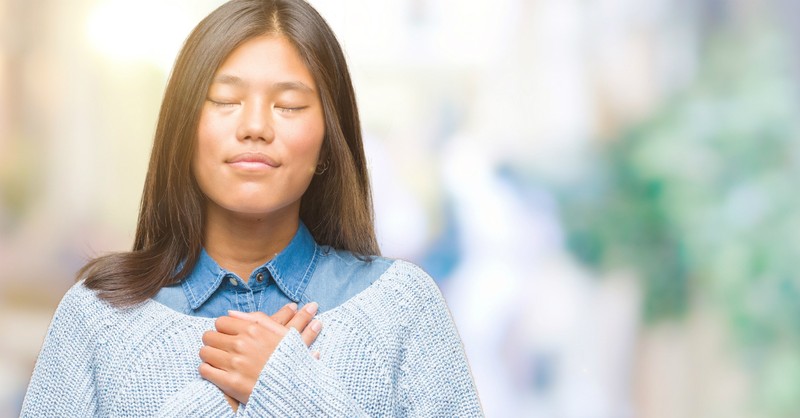 3. Pray for an obedient, willing heart:
Standing on Christ, the Rock may mean that what is being asked of you looks completely different from what is seen around you. It is important to trust Him at His Word and be obedient to whatever He asks of you. Don't be afraid to be set apart. If God is asking something of you, He has already prepared the way and the resources to achieve it, He just needs your willingness. Obedience isn't always easy because it doesn't always make sense or provide all the details, but that is when we activate our trust in Him. Trust that whatever He is asking of you, there is a strategic and purposeful reason behind it.
4. Be willing to do it alone:
Sometimes in our willingness to be obedient, we have to also be willing to do it alone. Standing on the rock may seem lonely because it goes against the things of this world. You will have to be unwavering in your beliefs and trust Him. The good thing is you are never alone because He is with you even if you can't sense His presence. He is there.
5. Lead with love:
Our culture promotes pridefulness. People will always have opinions, sometimes at the expense of others – but be willing to approach them in love. Ephesians 4:15 says "speaking the truth in love, we will grow to become in every respect the mature body of him who is the head, that is, Christ." As you stand on Christ the rock and are presented with opinions, critiques of others, don't give in to the temptation to fight back with ugly words that complement their behavior towards you. Instead, be set apart by leading with love. Remember, you are His representative, and your words matter.
Jesus, the Rock of Our Lives
Jesus came to bring light to the darkness. He came so that we may be free. He is our only hope, strength, and unmovable foundation. When we read His Word and are obedient to it, we are laying a strong, solid foundation for our lives. This world can be tough. Many believers will face persecution for standing on the truths of His Word, but we can be sure that as we go through life proclaiming His truths, we will find confidence that there will be a day when we will meet Jesus and be greeted with a "well done."
He knows it won't be easy for us in this world because He faced many troubles too. But we can find comfort that we don't have to stand alone in our truths for He is always advocating for us.
As you go through this journey of life, remember that Jesus is always with you. He will never ask anything of you that He hasn't already equipped you for.
He knows you will be tested on earth, but He has given you a great example to follow. Don't give in to the patterns of this world but stand firm on the truth – stand firm on the Rock. He is the only steady source we have. To stand on Him as your rock is to acknowledge Him as Lord over your life and trust Him with the details. Represent Him well in this world.
Photo Credit: © Getty Images/AaronAmat
---
---