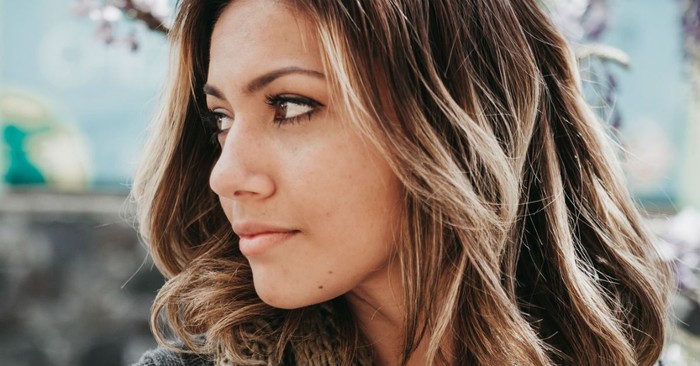 Father,
I am burdened by the division and arguing that is now more prevalent than ever in our country. Professing believers often seem more concerned with expressing their opinion than they are about dialoguing in a way that points others to you. Sadly, we the church, are not behaving much different than the world behaves. I know that must grieve you, that none of this has come as a surprise to you, and that none of it is out of your control.
Here are 10 things to pray as well as verses from Scripture to guide you.
Photo Credit: Unsplash/Candice Picard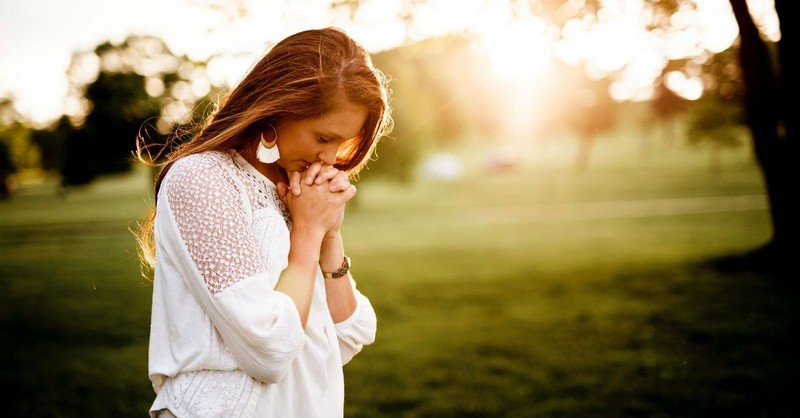 Pray for the Church to be a Light
I pray that we would be a light in this darkness, remembering that our most important identity is that of being your child, and that we would conduct ourselves in a manner worthy of the gospel.
"In the same way, let your light shine before others, that they may see your good deeds and glorify your Father in heaven." (Matthew 5:16)
"But our citizenship is in heaven, and from it we await a Savior, the Lord Jesus Christ." (Philippians 3:20)
"For here we do not have a lasting city, but we are seeking the city which is to come." (Hebrews 13:14)
"Let the peace of Christ rule in your hearts, since as members of one body you were called to peace. And be thankful. Let the word of Christ dwell in you richly as you teach and admonish one another with all wisdom, and as you sing psalms, hymns and spiritual songs with gratitude in your hearts to God. And whatever you do, whether in word or deed, do it all in the name of the Lord Jesus, giving thanks to God the Father through him" (Colossians 3:15-17)
Photo Credit: Unsplash/Ben White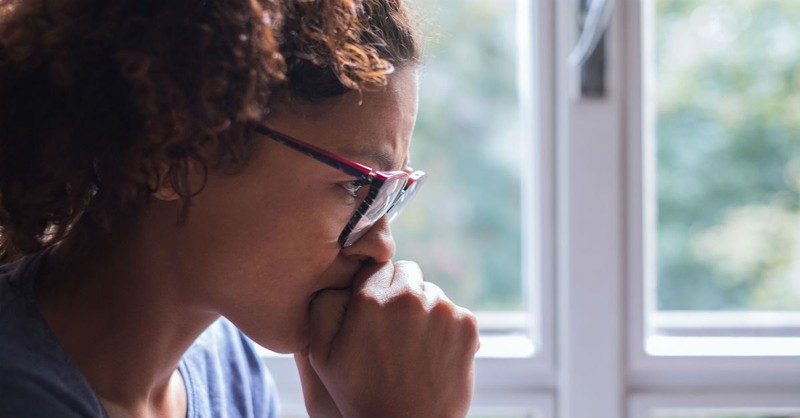 Pray for Compassion
I pray that we would learn to listen to one another other, that we would be compassionate towards those who are confused or afraid, and that we would weep with those who weep.
"Rejoice with those who rejoice. Weep with those who weep. Live in harmony with one another. Do not be proud...Do not be conceited." (Romans 12:11-15)
"Praise be to the God and Father of our Lord Jesus Christ, the Father of compassion and the God of all comfort, who comforts us in all our troubles, so that we can comfort those in any trouble with the comfort we ourselves receive from God."  (Matthew 11:29)
"I therefore, a prisoner for the Lord, urge you to walk in a manner worthy of the calling to which you have been called, with all humility and gentleness, with patience, bearing with one another in love, eager to maintain the unity of the Spirit in the bond of peace..."  (Ephesians 4:1-32)
Photo Credit: Thinkstock/tommaso79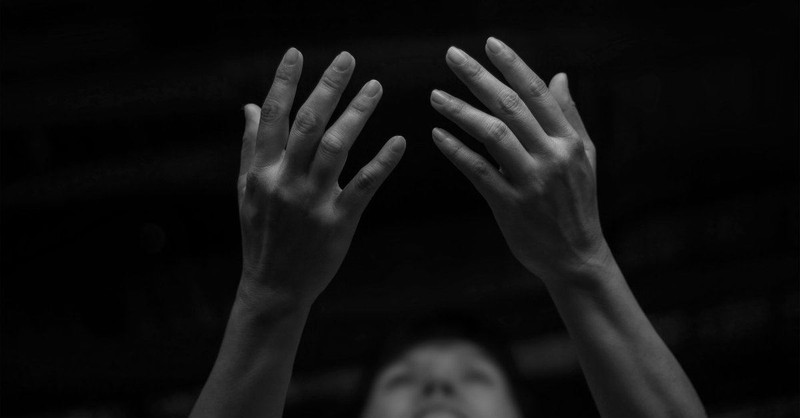 Pray for the Oppressed
Give us a heart for those in need and for those who are oppressed.
"Whoever oppresses a poor man insults his Maker, but he who is generous to the needy honors him" (Proverbs 14:31)
"Do not neglect to do good and to share what you have, for such sacrifices are pleasing to God." (Hebrews 13:16)
"Sell your possessions, and give to the needy. Provide yourselves with moneybags that do not grow old, with a treasure in the heavens that does not fail, where no thief approaches and no moth destroys. For where your treasure is, there will your heart be also." (Luke 12:33-34)
"Rescue the weak and the needy; deliver them from the hand of the wicked." (Psalm 82:4)
"But if anyone has the world's goods and sees his brother in need, yet closes his heart against him, how does God's love abide in him? Little children, let us not love in word or talk but in deed and in truth." (1 John 3:17,18)
"In all things I have shown you that by working hard in this way we must help the weak and remember the words of the Lord Jesus, how he himself said, 'It is more blessed to give than to receive.'" (Acts 20:35-38)
"Religion that is pure and undefiled before God, the Father, is this: to visit orphans and widows in their affliction, and to keep oneself unstained from the world." (James 1:27)
Photo Credit: Thinkstock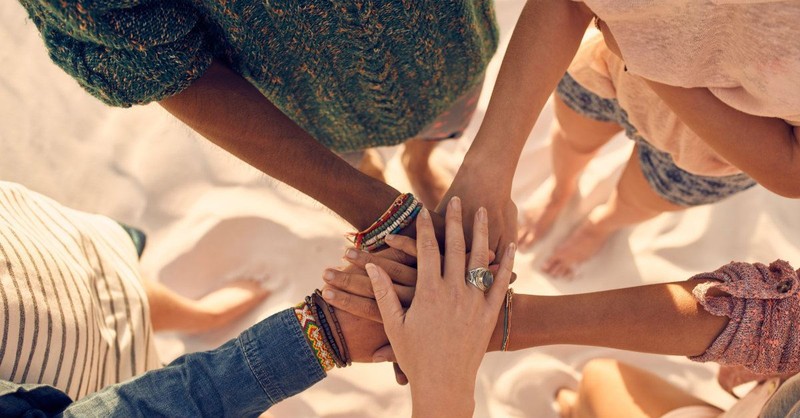 Pray for the Church's Relationship with God (and Each Other)
I pray that we would seek your face, read your Word, and encourage one another with truth.
"I will instruct you and teach you in the way you should go; I will counsel you with my loving eye on you." (Psalm 32:8)
"Therefore encourage one another and build each other up, just as in fact you are doing."
"May the God who gives endurance and encouragement give you the same attitude of mind toward each other that Christ Jesus had." (Romans 15:5)
Photo Credit: Thinkstock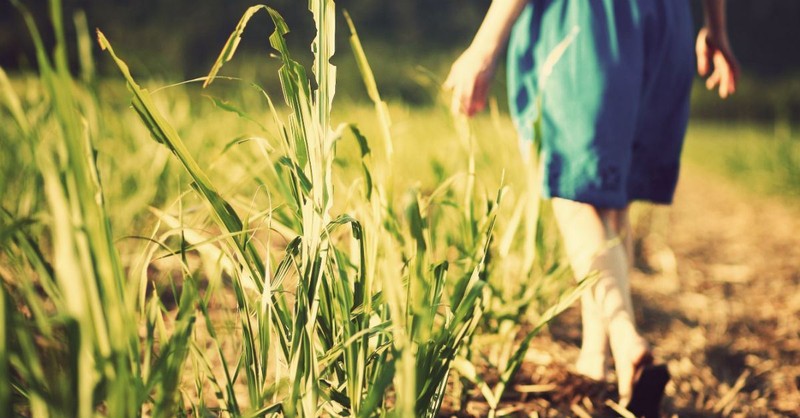 Pray for Peace
I pray that we would not give in to a spirit of fear but embrace your Holy Spirit. Maybe we be known as bold ones carrying peace with us wherever we go and speaking peace with whomever we encounter. Help us to lay anxieties at your feet, not let them stir in our hearts.
"Be strong and take heart, all you who hope in the Lord."  (Isaiah 43:4)
"The Lord himself goes before you and will be with you; he will never leave you nor forsake you. Do not be afraid; do not be discouraged." (Proverbs 14:23)
"I have told you these things, so that in me you may have peace. In this world you will have trouble. But take heart! I have overcome the world." (John 16:33)
"For our light and momentary troubles are achieving for us an eternal glory that far outweighs them all." (2 Corinthians 4:17)
Photo Credit: Unsplash/Peter Miranda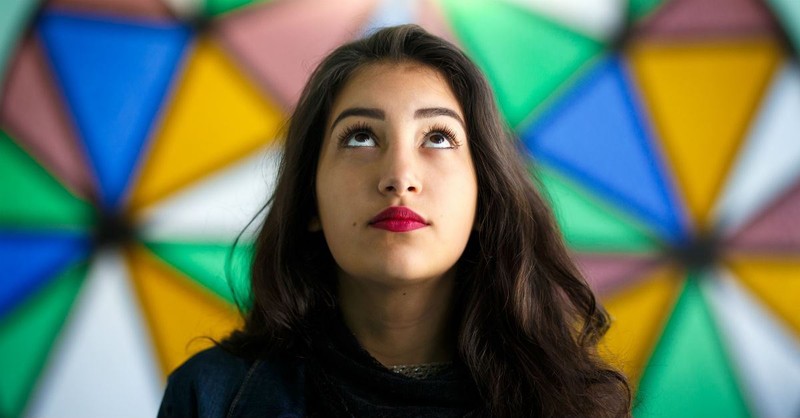 Pray for the Church to Remember God
I pray that we would remind each other of your faithfulness and find hope and encouragement in all that You have done.
"Remember the former things long past, For I am God, and there is no other; I am God, and there is no one like Me." (Isaiah 46:5-6)
"Remember His wonderful deeds which He has done, His marvels and the judgments from His mouth..." (1 Chronicles 16:12)
"But I have trusted in Your lovingkindness; My heart shall rejoice in Your salvation. I will sing to the LORD, Because He has dealt bountifully with me." (Psalm 13:5-6)
"Come and see the works of God, Who is awesome in His deeds toward the sons of men. He turned the sea into dry land; They passed through the river on foot; There let us rejoice in Him!" (Psalm 66:5-6)
"Let us hold fast the confession of our hope without wavering, for He who promised is faithful." (1 Corinthians 1:9)
"Your faithfulness continues throughout all generations; You established the earth, and it stands." (Psalm 89:1)
"I will sing of the lovingkindness of the LORD forever; To all generations I will make known Your faithfulness with my mouth." (Psalm 92)
Photo Credit: Thinkstock/Capuski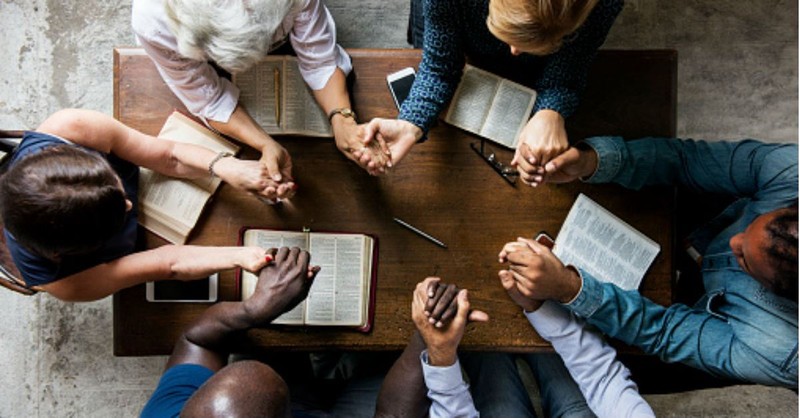 Pray for Heartfelt Worship Together
I pray that we would focus on You and on what we have in common, by praying and worshipping together.
"I lift up my eyes to the mountains—where does my help come from? My help comes from the Lord, the Maker of heaven and earth." (Psalm 121:1-2)
"And let us consider how we may spur one another on toward love and good deeds, not giving up meeting together, as some are in the habit of doing, but encouraging one another—and all the more as you see the Day approaching." (Hebrews 1: 24, 25)
"Praying at all times in the Spirit, with all prayer and supplication. To that end keep alert with all perseverance, making supplication for all the saints..." (Ephesians 6:18)
"Pray without ceasing." (1 Thessalonians 5:17)
Photo Credit: Thinkstock/Rawpixel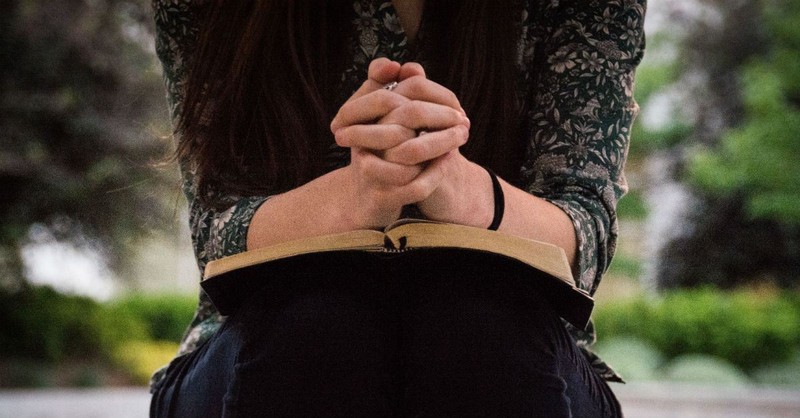 Pray for Humility
Show us how to honor those in authority over us, no matter who is in leadership; but allow us to clearly discern and humbly speak out against whatever is blatantly contrary to your Word.
"Every person is to be in subjection to the governing authorities For there is no authority except from God, and those which exist are established by God. Therefore whoever resists authority has opposed the ordinance of God; and they who have opposed will receive condemnation upon themselves. For rulers are not a cause of fear for good behavior, but for evil. Do you want to have no fear of authority? Do what is good and you will have praise from the same." (Romans 12:1-7)
"First of all, then, I urge that entreaties and prayers, petitions and thanksgivings, be made on behalf of all men, for kings and all who are in authority, so that we may lead a tranquil and quiet life in all godliness and dignity. This is good and acceptable in the sight of God our Savior."  (1 Timothy 2:1-3)
"Remind them to be subject to rulers, to authorities, to be obedient, to be ready for every good deed." (Titus 3:1)
"Submit yourselves for the Lord's sake to every human institution, whether to a king as the one in authority, or to governors as sent by him for the punishment of evildoers and the praise of those who do right." (1 Peter 2:13-14)
"And Jesus said to them, 'Render to Caesar the things that are Caesar's, and to God the things that are God's.' And they were amazed at Him."  (Mark 12:17)
Photo Credit: Unsplash/Olivia Snow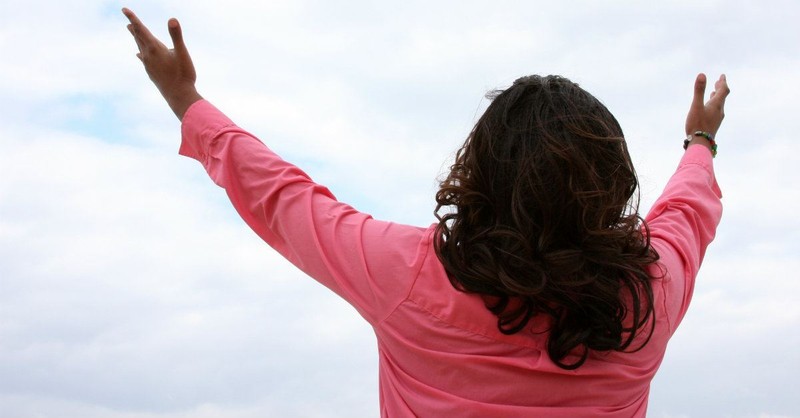 Give Thanks to God
Thank you for this moment in history that is being used to stretch us, test us, and cause us to cling all the more tightly to You. You are our only hope.
"Offer to God a sacrifice of thanksgiving, and perform your vows to the Most High, and call upon me in the day of trouble; I will deliver you, and you shall glorify me." (Psalm 50:14-15)
"Do not be anxious about anything, but in every situation, by prayer and petition, with thanksgiving, present your requests to God. And the peace of God, which transcends all understanding, will guard your hearts and your minds in Christ Jesus."  (Philippians 4:16)
Photo Credit: Thinkstock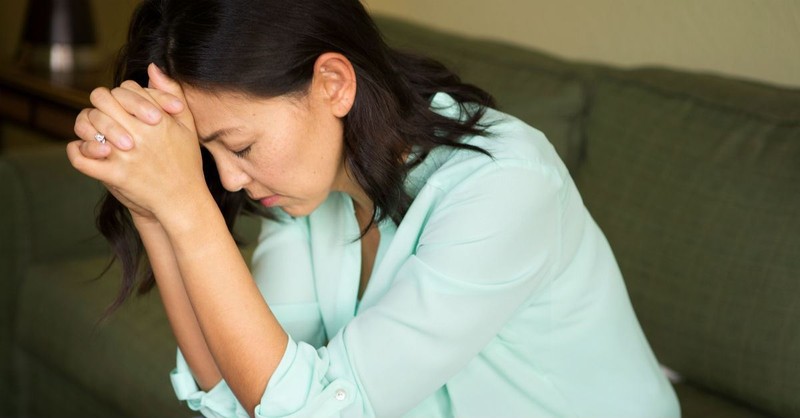 Pray for God to Use You
I pray that I would be an instrument of peace and unity, one who finds her peace and hope in You alone.
"Lord, make me an instrument of Your peace. Where there is hatred, let me sow love; where there is injury, pardon; where there is doubt, faith; where there is despair, hope; where there is darkness, light; where there is sadness, joy.

O, Divine Master, grant that I may not so much seek to be consoled as to console; to be understood as to understand; to be loved as to love..." (Prayer of St. Francis)
Amen
Gina Smith and her husband have served on a Christian college campus as the on-campus parents for over 20 years. They have lived on the campus where they homeschooled and raised both of their children. In her spare time she loves to write and recently authored her first book, "Grace Gifts: Practical Ways To Help Your Children Understand God's Grace." She also writes at her personal blog: ginalsmith.com.
Photo Credit: Thinkstock/digitalskillet
Originally published Thursday, 20 December 2018.
---
---