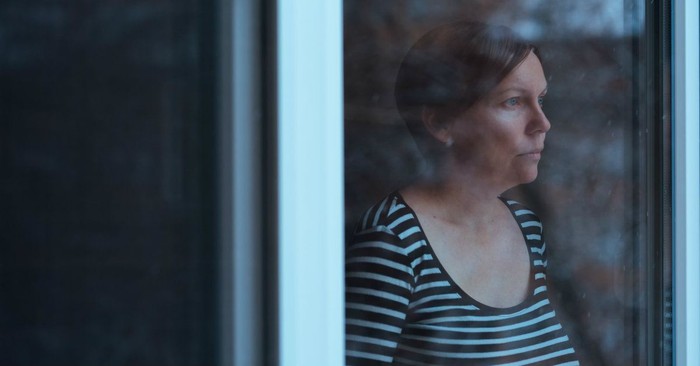 The world we live in can be dark and scary, and our enemy prowls, seeking to devour us. So how can Christians stay vigilant to the reality of evil while not becoming paranoid? We have to remember who we are in Christ and what that means for us.
Be sober, be vigilant; because your adversary the devil walks about like a roaring lion, seeking whom he may devour. - 1 Peter 5:8
The more I mature in my walk with the LORD, the more I learn about the importance of being spiritually alert. In a world that tempts us to fear on nearly an hourly basis, being vigilant without paranoia is crucial for our mental, emotional, and spiritual well-being.
I've also learned that my spiritual discernment – my ability to make sound, wise decisions - is most keen when my soul is at peace. There's an unbelievable amount of spiritual sight (insight) to received when we're at peace in the LORD. We understand that our Abba is holding us in His hands, that He is guiding and protecting us, so we don't have to give into fear.
Why Vigilance Isn't the Same Thing as Paranoia
The definition of paranoid, according to Merriam Webster's dictionary, is to be extremely fearful, characterized by suspiciousness and persecutory trends.
The word vigilant, on the other hand, means to be alertly watchful, especially to avoid danger.
God wants us to avoid danger because He loves us so deeply. Where many people read the Word and see a list of do's and don'ts, for those who understand the heart of God, we know He simply wants to protect us.
What Does It Mean to Be Spiritually Vigilant?
The secret to becoming spiritually vigilant without walking in unnecessary fear is in our knowing that peace is given to us when we join the family of believers in Christ. To be vigilant means keeping careful watch for possible danger or difficulties. For the Christian, spiritual vigilance means we are not only concerned for danger in the physical realm, but even more so, are keeping careful watch for danger in the spiritual realm.
Spiritual vigilance is important for us because it allows us to walk our earthly journey with wisdom and a strategy for when evil is near. Our enemy, the devil, does not want us to accomplish the will of God. He wants to distract us and get us off course from our true mission, which is to make disciples of the nations for Christ. We have to be as sharp-eyed about the devil's schemes as we would be any flesh and blood danger.
Spiritual Vigilance and 1 Peter 5:8
The Apostle Peter wrote this in his first letter: "Be sober, be vigilant; because your adversary the devil, as a roaring lion, walketh about, seeking whom he may devour" (1 Peter 5:8). As believers, we are called to be on guard so that we don't become a meal for our enemy, the devil. The key to vigilance, though, is creating a habit of watchfulness.
When we have a habit of watchfulness we can aren't tricked and trapped by the enemy. When we are steady, we can hear the voice of the LORD most clearly in our circumstances.
Paranoia and anxiety do not lead to us having a sound-mind or walking in self-control. Quite the opposite, actually!
So, if you've found yourself in a place where you are desiring to guard and protect yourself spiritually but are feeling the anxiety and fear of it all, take heart and read on! Here are some helpful tips to staying vigilant for the Kingdom of God by walking in an authoritative level of peace!
The Key to Spiritual Vigilance: Know Your Identity
Jesus calls us so many things. We are the salt of the earth. A city on a hill. We are the righteousness of God. & the Word tells us that we are so much more, but namely, we are kings and priests unto God and his Father (Revelation 1:6). Our lives are hidden in Christ Jesus, who is the Prince of Peace.
We must believe who God says we are. In knowing our identity, we will be in the perfect position to be spiritually vigilant because we will know who are Father, our good, loving, and protective Abba, is.
Nowhere in our identity, or in God's, is there a place for fear to rule. Believers who walk in fear have not yet been perfected in the love of God. 1 John 4:18 tells us this, and goes on to say that fear has to do with torment, but perfect love casts out fear.
Cast Out Fear
Our adversary operates out of fear. Fear is his domain. As those who profess that Jesus Christ is Lord and Savior, fear is not to be tolerated in our lives. It binds us and paralyzes us. & we're unable to stand against the enemy when we walk in agreement with one of his most used weapons.
My friend, know your authority in Christ. Believe it. Cast down and rebuke anything that speaks to you that is contrary to what the Word of God says about you. When you know your identity, you will not be paranoid about any enemy.
Instead you will walk confidently knowing that God is victor over everything you could face!
Strengthen Your Relationship with the Holy Spirit
In John 15:26, Jesus tells his disciples this,
"If you love me, you will keep my commandments. And I will ask the Father, and he will give you another Helper, to be with you forever, even the Spirit of truth, whom the world cannot receive, because it neither sees him nor knows him. You know him, for he dwells with you and will be in you."
We have with us, of every moment of every day, the Holy Spirit. He is the Spirit of the Living God. He is Christ's Spirit and He dwells with us on the earth.
Sometimes, we aren't as cognizant as we should be that we carry the Holy Spirit with us. He is the same Spirit who hovered over the face of the deep in Genesis 1. He is the same Spirit who raised Christ from the grave.
He is with us!
Why would we feel the need to be paranoid knowing we have the Holy Spirit with us at all times?
I've thought about times in my own life when I was aware that I had the Holy Spirit with me, but I still chose paranoia. How could I choose to be overly suspicious knowing that I had the Spirit of truth with me?
My overt suspicion stemmed from...you guessed it.
Fear.
What Fear Does to Us
Fear will cause us to believe that we need to have full control over a situation. However, the Bible tells us that we aren't supposed to walk in a spirit of fear (2 Timothy 1:7). Moreover, God is the only one who is omniscient, omnipotent, and omnipresent.
He is the only one who can know everything there is to know about a given situation in any given moment.
So, it's in those moments where I chose to act out of my fears instead of waiting on the Holy Spirit to show me what He would have anyways, I put myself in the place of God!
Uh oh.
Chose Faith over Fear
In my choosing fear over faith, I operated from a place of paranoia about my situation, instead of one of peace. & doing that didn't encourage me to be spiritually vigilant as God wanted me to be. In fact, it actually kept me from being sober minded!
My fears perpetuated the "what if's" of my situation, which drove me into a cycle of unhealthy patterns of thinking, of which I was only able to break free from through prayer and fasting.
My friend, the Holy Spirit is the Spirit of truth. As you deepen your relationship with Him, you will learn that you can truly trust His leading in your life.
He will never allow us, the children of God, to walk along paths of deception or destruction. 
He will always shine the light of God on the people and things around us (and let's be honest here, the things on the inside of us, too) so that we can navigate them peaceably and full of faith.
It is very possible for us to be spiritually watchful, prayerful, and vigilant, when we know who we are in Christ and we have a friendship with the Holy Spirit.
The Lord promises to keep us in perfect peace when our eyes are fixed on Him, and He is faithful to his promise! Peaceful, spiritual vigilance is your portion, my friend.
So, walk in it!
Amen!
Britnee Bradshaw is a free-spirited, Old Navy-wearin', coffee-shop lovin', wife and momma. She serves in the worship ministry with her husband at their home church in Glendale, AZ and writes with the sole purpose of pointing others to Christ. You can catch up with her on her blog, On The Way Up, or via social media @b_brdshw!
---
---