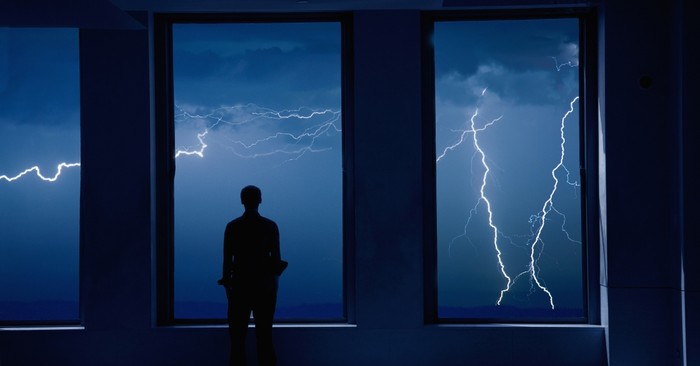 Even spiritual giants face storms. Just look at how many storms the Apostle Paul faced during his life and ministry. This is the same Paul who wrote two-thirds of the New Testament. This is the man who was caught up to the third heaven, where God shared with him spiritual truths that were so deep, he couldn't even repeat them. And if this spiritual giant – a hero of the faith – faced storms, so will you and I.
Even in the best of life's seasons, we all go through storms. Everyone experiences trials, tribulations, and on occasion, catastrophic physical storms.
No one is exempt from storms: neither great nor small, rich nor poor. Not the educated and famous, and not the uneducated and obscure. Not the sinner and not even the saint! As Jesus said,
"These things I have spoken to you, that in Me you may have peace. In the world you will have tribulation; but be of good cheer, I have overcome the world" (John 16:33).
Translation: no one is exempt from storms! At any given moment, we are either headed into a storm, going through a storm, or coming out of a storm.
Storms happen for various reasons. Some examples are:
Satanic storms – Storms which happen simply because we have an enemy who desires to kill, steal and destroy.
Sudden storms – Storms which happen because we live in a fallen world affected by sin, and storms just erupt with no rhyme or reason.
Self storms – Storms which happen because of bad decisions we make. They're DIY storms, if you will.
Storms by association – Storms that we face, not because of a bad decision we have made, but because of a bad decision made by someone else. Specifically, it's made by a person whose life is inseparably intertwined with ours, and whose poor choices bring a storm into our lives.
Sovereign storms – Storms that God allows into our lives. These are not sent to harm us (that is, they are not tragedy or sickness), but rather these storms test the strength of our character and faith. They are used to help us mature in Christ. We often encounter these storms when we are being stubborn, prideful, or refuse to submit to God's will for our lives.
But let's be honest. Regardless of its source, when you're in a storm, what's most important is not the cause of the storm – it's how to survive it!
Paul's Storm Story
Even spiritual giants face storms. Just look at how many storms the Apostle Paul faced during his life and ministry. This is the same Paul who wrote two-thirds of the New Testament. This is the man who was caught up to the third heaven, where God shared with him spiritual truths that were so deep, he couldn't even repeat them. And if this spiritual giant – a hero of the faith – faced storms, so will you and I.
Acts 27 records the infamous storm and shipwreck that the enemy sent to steal Paul's destiny. It hit as Paul was travelling as a prisoner on a Roman ship, headed to face trial in the city of Rome, before Caesar himself. This journey was the fulfilment of a promise of God to Paul, made decades earlier, that Paul would preach the message of Christ before kings and rulers.
It was a preacher's dream — to have the opportunity to bring a world leader to Christ. If you can influence a leader to come to Christ, then you will affect everything that is under that leader's influence for Christ as well. And it was not just any leader Paul was going to face, but the head of the pagan Roman Empire.
So Paul must have been excited as he boarded this ship headed for Rome and what may be the most important appointment he would ever have.
But in life, things don't always turn out the way we think or plan. There are often bumps in the road, twists and turns, and unexpected events. The ship set off and initially everything appeared fairly normal. Then suddenly, a catastrophic storm engulfed the ship (Acts 27:14).
Make an Alliance with God
As the storm got progressively more severe, the crew tried to outrun it. The ship and cargo suffered a lot of damage, loss, and eventually the crew gave up all hope. But because Paul had made an alliance with God, He sent a message to Paul with the directions the men needed to survive the storm.
Paul knew that God is an ally that we simply can't do without in facing our storms, because our victory comes from Him! Indeed, "If God is for us, who can be against us?" (Romans 8:31).
It does not matter what the storm looks like, what type of storm it is, or where it came from. When we make an alliance with God, we will survive the storm.
Don't Break the Alliance
This winter storm, The Northeaster, was known by all sailors at that time. It was a regular event in that area which was deadly to any ship caught by it. The sailors, guards and prisoners must have been filled with fear and dread.
For fourteen days everyone was throwing cargo overboard, bailing water and fighting to stay upright and alive. And yet, nothing they did seemed to help them get through this storm.
So often when we put our faith in God and make an alliance in the midst of a storm, if things don't change quickly, our tendency is to break the alliance and try doing it our way. We think:
- God, I gave you a chance, but You didn't come through.
- God, I put my trust in You, but things are not working out.
- God, things have not gotten better…they have gotten worse!
Even Paul must have been thinking, God, do something! However, nothing changed. Day after day, the storm raged stronger and the temptation to break the alliance set in.
Then God showed up strong on behalf of Paul:
"After the men had gone a long time without food, Paul stood up before them and said: 'Men, you should have taken my advice not to sail from Crete; then you would have spared yourselves this damage and loss. But now I urge you to keep up your courage, because not one of you will be lost; only the ship will be destroyed. Last night an angel of the God whose I am and whom I serve stood beside me and said, 'Do not be afraid, Paul. You must stand trial before Caesar; and God has graciously given you the lives of all who sail with you.' So keep up your courage, men, for I have faith in God that it will happen just as he told me" (Acts 27:21-26).
Rest in God's Word
God had spoken: Paul was destined to preach before kings and rulers. It was his mission from God to preach the Gospel to Caesar, and this storm would not be the end of them. Paul rested in God's word.
- What God says is Truth. His promises are "yes" and "amen." His promises are backed by the blood of Jesus Christ.
- The Word of God is food for the battered soul, and strength for the weak. It's what starves doubt and feeds faith.
- It's the anchor that holds us tightly in the midst of life's most powerful storms.
- It's what empowers us to stare storms in the eye and say, I will live and not die, and declare the glory of God!
We also must immerse ourselves in the living, abiding and storm-altering Word of Almighty God. That's exactly what Paul did – he got a word from God, and it turned all fear into faith.
A word from God will keep your ship upright, even if you have to fight hurricane winds coming against you, or you run aground into a sandbar. Even if your ship snaps in half, it gives you something to hold onto as you swim to safety!
It's true for every type of storm, too. Marital storms? Hold on! What God has joined together let no man put asunder. A financial storm? Hold on! He will open up the floodgates of heaven and pour you out a blessing. A physical storm? By His stripes you were healed. An emotional storm? He will keep in perfect peace those whose mind is stayed on the Lord. A life-threatening storm? With long life He will satisfy you and show you His salvation.
When you've done all you know to do, rest in God's word, hold on fast, and keep swimming!
God Turns Delays into Divine Appointments
Delays caused by storms are not the same as denials. Paul had a word from God, so he knew this delay would ultimately bring God glory. Paul and the others all made it safely to shore where they met people of the island, and God turned the storm delay into a divine appointment.
"There was an estate nearby that belonged to Publius, the chief official of the island. He welcomed us to his home and for three days entertained us hospitably. His father was sick in bed, suffering from fever and dysentery. Paul went in to see him and, after prayer, placed his hands on him and healed him. When this had happened, the rest of the sick on the island came and were cured" (Acts 28:7-9).
Paul was supposed to be in Rome preaching to Caesar. Instead, he went through a hurricane, a shipwreck, a poisonous snake bite and started a revival!
He could have interpreted that storm delay as a denial from God. Instead, Paul held fast to his alliance with God, knowing that he had a word, and God loves turning delays into divine appointments.
No matter the source of the storm, God wants to do something divine in the middle of it. He may grow you and deepen your spiritual roots, or use you to bring the life-saving message of Jesus to someone who would never have heard it otherwise. Or He may want to bring out some gifts in you that you didn't even know existed.
Whatever it is, stop looking at storms as setbacks. Keep your alliance with Him strong, so He can turn that delay into a divine appointment.
Realize God's Favor Never Fails
What is favor?
Webster's dictionary defines favor as: "Friendly or kind regard; good will; approval; liking; unfair partiality; favoritism; attractiveness; to prefer; to help; to assist; to do a kindness for; to endorse."
It goes on to say that to be favored means: "To be regarded or treated with favor; provided with advantages; to be especially privileged."
God's favor is a promise you can take to the bank, especially when you've been faithful in the midst of life's storms.
When Paul and the others made it to shore of an island, God didn't just set him up in a grass hut; they landed on the grounds of a public official's estate. They were treated extraordinarily well, with great hospitality. All their needs were provided for as they prepared to continue on their journey.
"They honored us in many ways and when we were ready to sail, they furnished us with the supplies we needed" (Acts 28:10).
In the original language, "honored" means…they gave us a huge offering!
And God also supplied Paul a large, luxurious ship to finish the journey to Rome, and a private house to stay in for two years while waiting for his trial date.
It's the kind of favor that may make others jealous. But they only see the end of the storm story. They don't know what Paul had to go through to get to the other side. They don't know that God's favor had been lavished upon him as a reward for his faithfulness and trust during the chaos of the storm. And they don't know God's favor never fails.
So don't quit on God in the face of your storm! Rest on His word to you, recognize that storm delays create divine appointments, and trust Him, because His favor never fails. When you do, your alliance with God will cause you to survive and thrive in the midst of each and every storm!
Photo credit: ©Getty Images/Grant Faint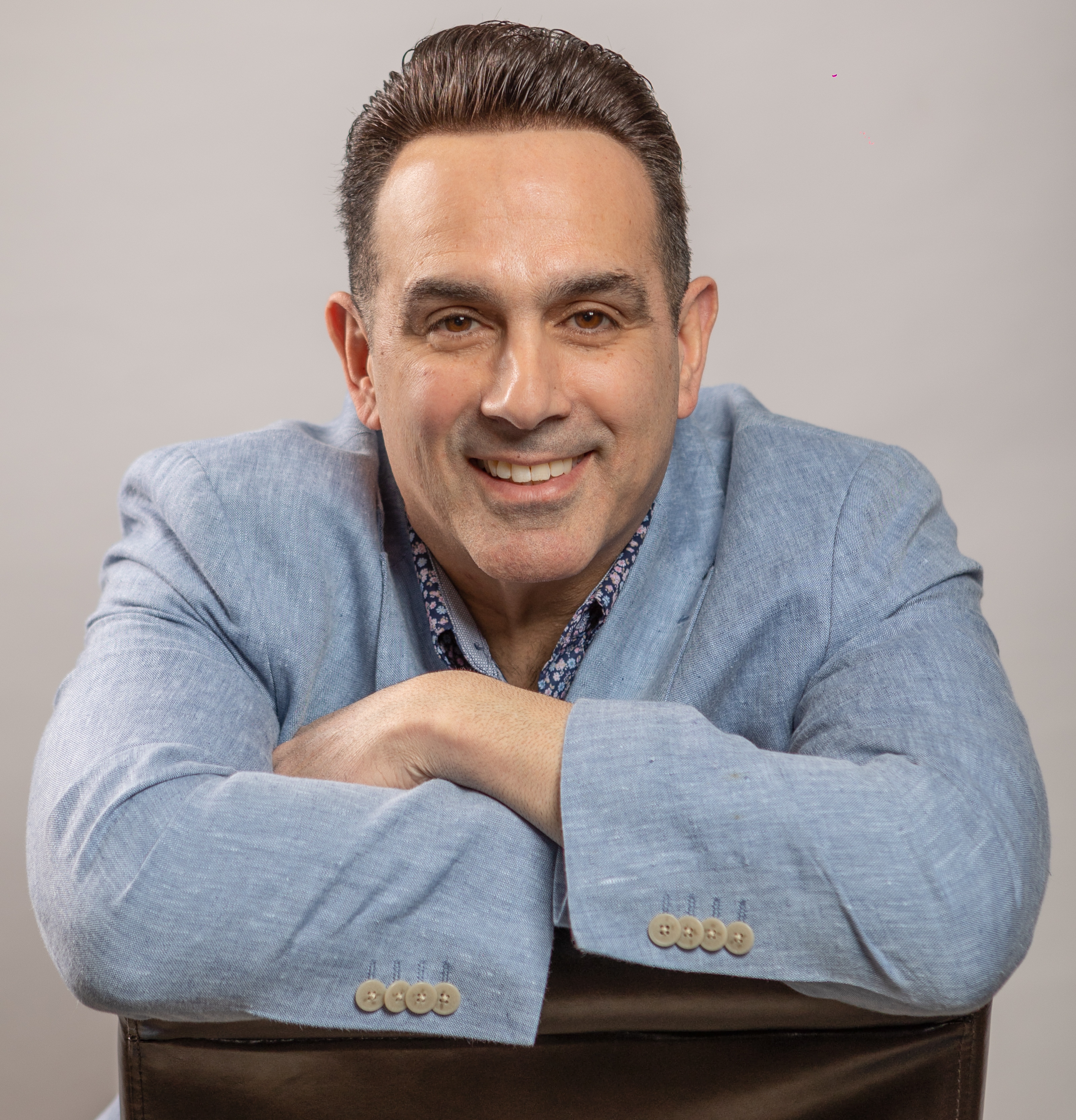 Frank Santora is Lead Pastor of Faith Church, a multi-site church with locations in Connecticut and New York. Pastor Frank hosts a weekly television show, "Destined to Win," which airs weekly on the Hillsong Channel and TBN. He has authored thirteen books, including the most recent, Modern Day Psalms and Good Good Father. To learn more about Pastor Frank and this ministry, please visit www.franksantora.cc. Photo by Michele Roman.
---
---