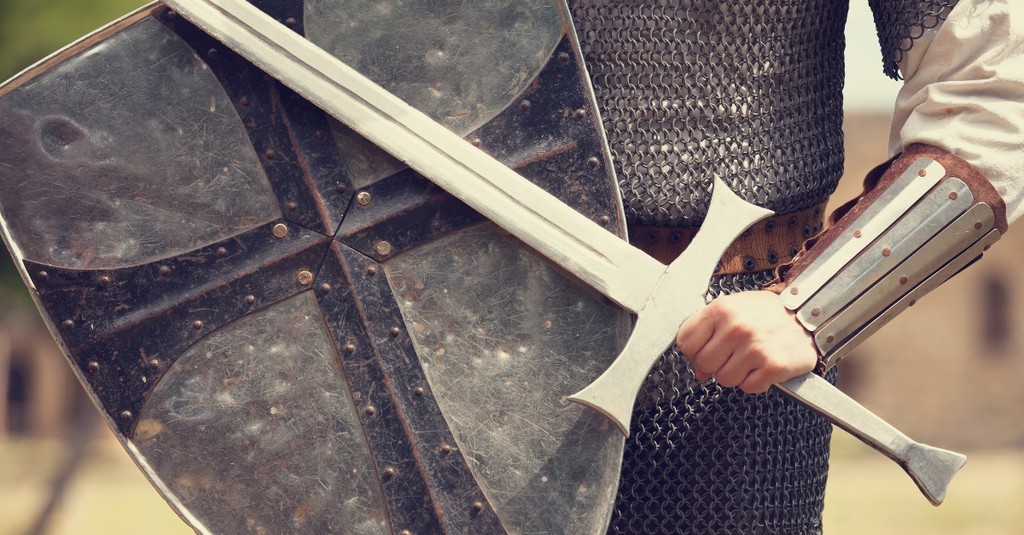 It was a perfect storm. I was tired and frustrated. All my buttons had been pushed, including the one that eventually caused me to lash out, igniting a massive argument.
In that moment we were no longer on the same team but opponents, looking to defeat the other person with our words. An intense exchange ensued and we soon discovered there would be no victors; only deep wounds and casualties would remain. This scenario is played out multiple times in our lives.
It happens with husbands and wives in a marriage. We see it in our jobs, with bosses and colleagues. Unfortunately, we also observed it in the local and global church. Instead of joining forces to combat our real enemy, we end up combatting one another and the consequences are devastating. In the suffocating heat of the moment, it is tempting to attack the person closest to us. But if we as Christians are going to fight God's way, we need to engage in spiritual warfare.
Photo credit: ©Getty Images/Massonstock
Slide 1 of 4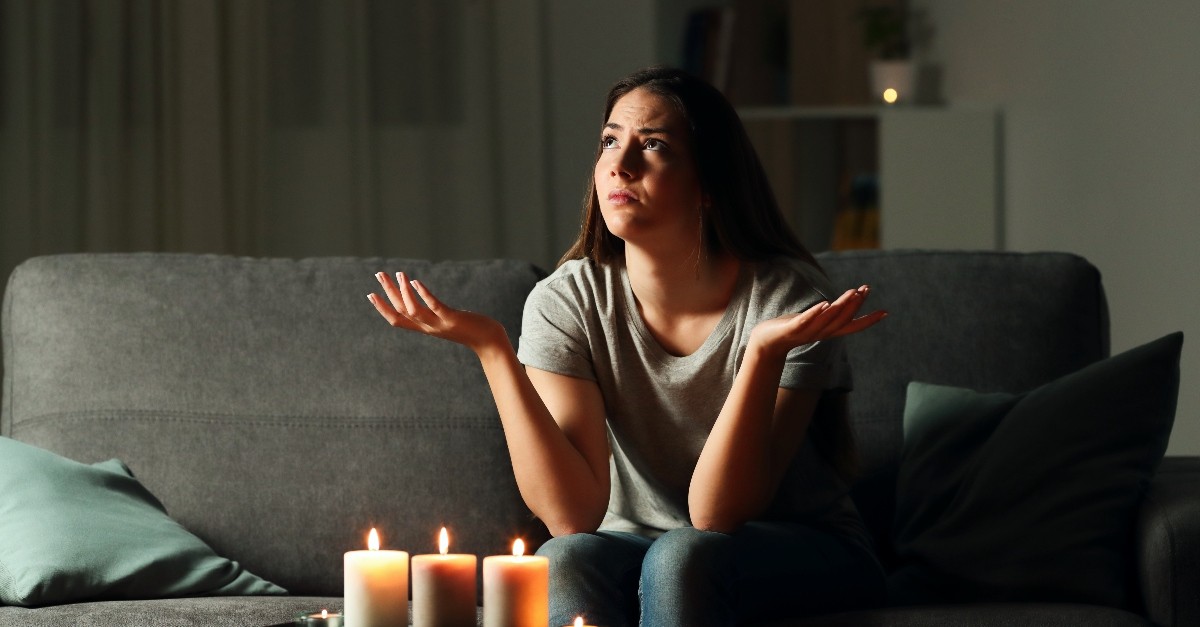 Who Is Our True Enemy?
The apostle Paul cautioned us against viewing people as our enemies. In Ephesians 6:12 he said, "For our struggle is not against flesh and blood, but against the rulers, against the authorities, against the powers of this dark world and against the spiritual forces of evil in the heavenly realms." When another human being becomes the object of our anger and rage, we have been deceived. Our "flesh and blood" enemies are not enemies at all, rather they are a smoke screen blinding us to our actual foe: the devil.
Our true enemy is the one who often goes unnoticed in our struggles. He is sometimes the last to be considered as the culprit and mastermind behind our conflict. The Bible tells us, however, that he is our formidable adversary.
In fact, if we were to unpack the list of enemies in Ephesians 6:12, we would understand why it is essential that we engage in spiritual warfare as believers. The list includes rulers, authorities, powers of this dark world and spiritual forces of evil in the heavenly realms. With tremendous clarity we are told who we are up against—it is not just Satan we need to be concerned about.
There is a hierarchy of leaders in the spiritual world. These rulers have asserted their independence from God and now make up the spiritual forces of evil in the heavenly realms. They comprise the demonic powers controlling the spiritual world.
Photo credit: ©Getty Images/Antonio Guillem
Slide 2 of 4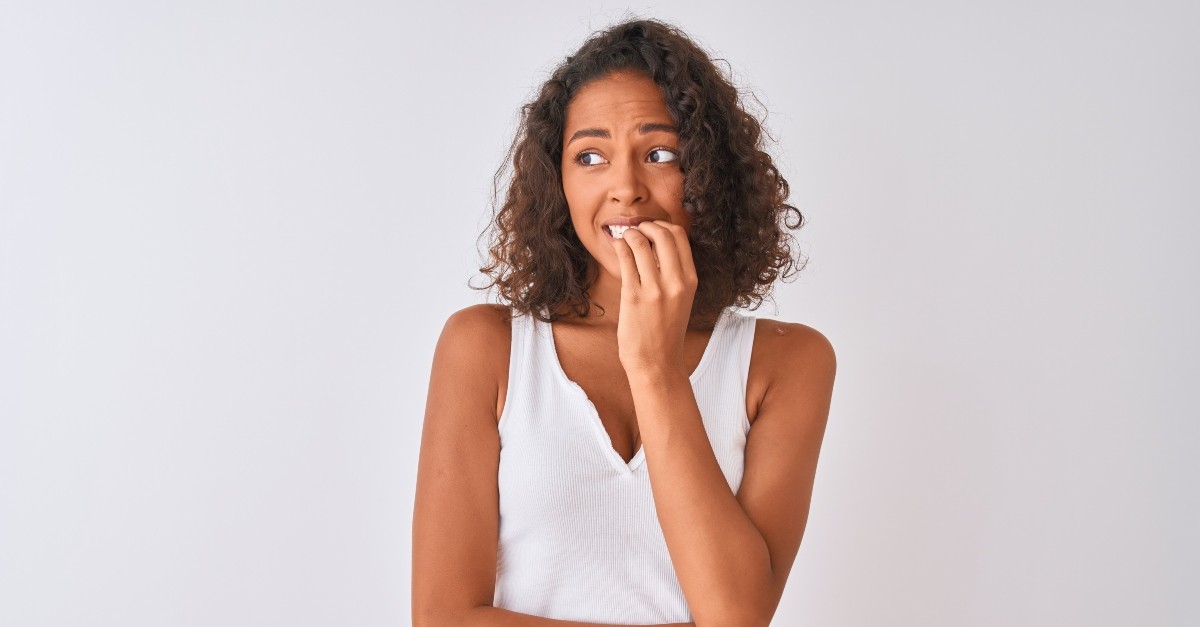 Do We Really Need to Worry?
Somehow in our modern church era, believers have failed to communicate their existence; but make no mistake, demons are real. In Matthew 12:22, we see that these demons are able to cause physical and spiritual harm. In 2 Corinthians 4:4, we see that they can blind the minds of unbelievers. In 1 Timothy 4:1, we see they can promote false doctrine. In Revelations 16:14, we see that the rulers can perform signs to deceive humans and in 2 Corinthians 12:7, we see that they also have power to torment believers.
God has given us overwhelming evidence as to why these spiritual forces should not be ignored or dismissed. The devil should be treated as a real enemy. In 1 Peter 5:8 we are told to, "Be alert and of sober mind. Your enemy the devil prowls around like a roaring lion looking for someone to devour." This Scripture has always intrigued me because of the word choice. It did not say the devil wants to attack or simply harm us. The Scripture said devour, which is to do away with completely. This word devour in the Greek means to drink down slowly.
What a sobering truth! The greatest antagonist known to man desires to drink us slowly. If we go up against these forces, believing they are non-existent, choosing rather to fight against people, we are destined to lose. We cannot fight the supernatural by waging war against "flesh and blood." On the contrary, Paul offers specific instruction on how to engage in spiritual warfare.
In 1 Peter 5: 8 we are told to "Be alert and of sober mind…" This begs the question, "What does it mean to be alert and sober minded?"
When you look at the Greek translation, to be alert and of sober mind is described as being free from illusion and the intoxicating influences of sin. If we are going to be alert, we must live, to the best of our abilities, holy and sinless lives. Although it is difficult not to sin, because we are all sinners, we do not have to embrace a lifestyle of habitual and volitional sinful living that exalts itself against the knowledge of God. Sin clouds our judgement, causing us to see not as those who are sober, but those who are drunk.
Photo credit: ©Getty Images/Aaron Amat
Slide 3 of 4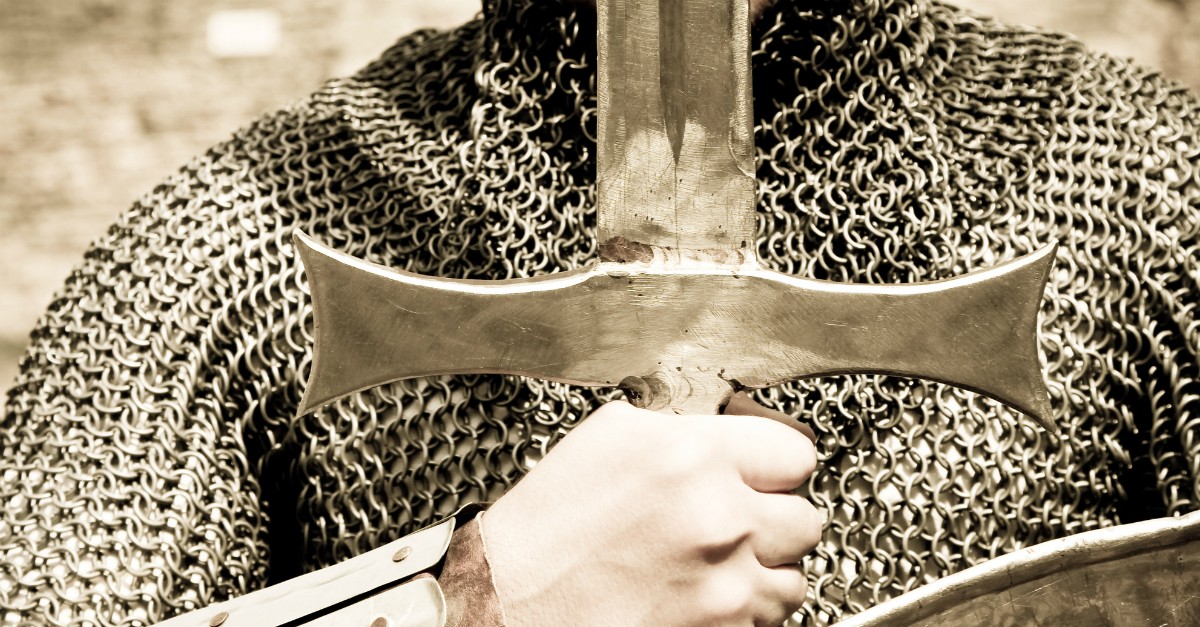 How Can We Engage in Spiritual Warfare?
Being sober minded alone is not enough. We must also be prepared to engage in spiritual warfare. In Ephesians 6:13-18 Paul tells us to clothe ourselves in the full armor of God, so that when the day of evil comes we will be able to stand our ground. He then describes each spiritual garment we need to put on in order to be prepared for battle.
The first item of clothing is the belt of truth. Paul is encouraging the church at Ephesus to ready themselves not with their own version of truth or something that sounds like it, but with divine truth that comes from God.
Next, he says believers should put on the breastplate of righteousness. The breastplate protects the chest area and extends down to the hips.Essentially Paul is saying guard your heart and emotions as that impacts your decisions. Our emotions are to be filtered through the lens of righteousness.
Paul then says our feet should be shod with the gospel of peace. Our feet are what we stand on, they provide us with stability and balance. This offers us a vivid reminder that if we are going to have stability in life, we need to be standing on the unshakable and solid word of God.
Next Paul says we are to take up the shield of faith. Our faith is synonymous with a heavy oblong shield that can be used to protect and extinguish arrows from the evil one. In the Greek, the word for arrow has many usages. They include missiles, darts, and javelinsSometimes the situations we experience in life feel like an unexpected javelin blow, but we are not left defenseless. The Bible tells us that our faith is a weapon.
Paul then turns to our head, which should be covered with the helmet of salvation. He is saying that our knowledge of Jesus Christ as our Savior is a place of refuge that travels with us throughout our lifetime. We are to couple this helmet with the sword of the spirit, which is God's word, and unceasing prayer for all of the saints.
Photo credit: ©Getty Images/Massonstock
Slide 4 of 4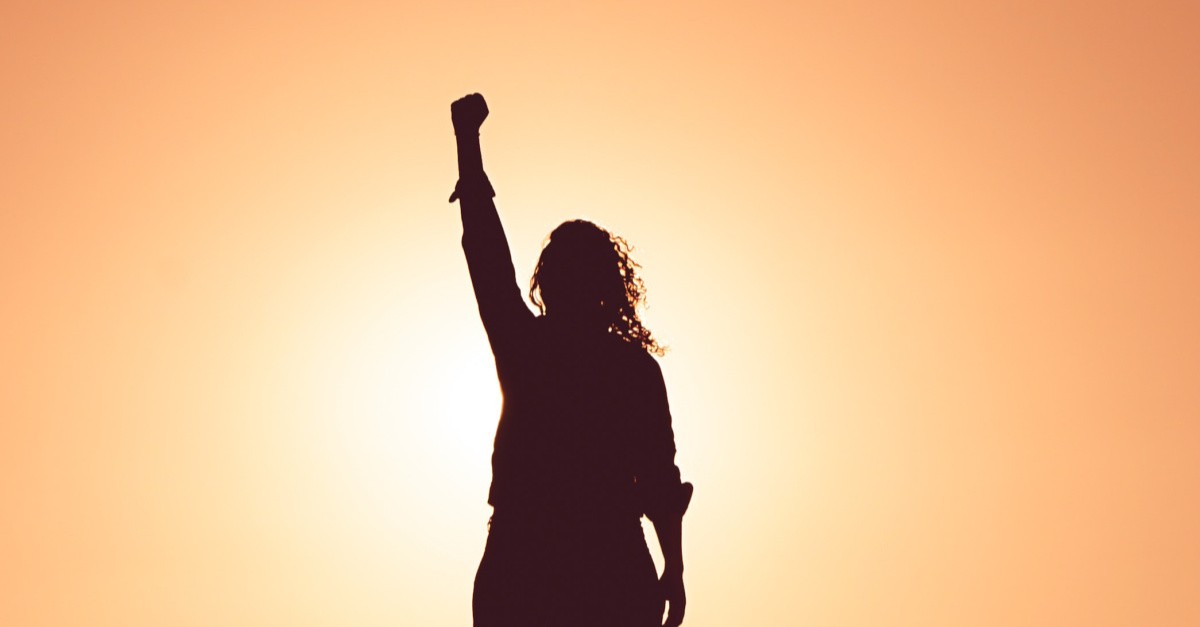 Our Spiritual Weapons Have Power
Paul's instructions are good news for believers everywhere. We are not powerless. In fact, in 2 Corinthians 10:4, Paul describes what the weapons of our warfare can do. He says, "For the weapons of our warfare are not carnal, but mighty through God to the pulling down of strong holds; casting down imaginations, and every high thing that exalteth itself against the knowledge of God, and bringing into captivity every thought to the obedience of Christ."
Our weapons enable us to pull down strongholds, which are synonymous with fortified and strong-walled fortresses. With our weapons, we are empowered to cast down imaginations and high things. The word imaginations refers to reasoning or thoughts that would be hostile to the Christian faith.
The last benefit we see is the ability to bring our wayward thoughts into captivity and make them obedient to Christ.
Yes, we have a real enemy but we are not left as spiritual fodder. We have been prepared, equipped and given instruction by God. This instruction is powerful and proven guidance for all believers to engage in spiritual warfare.
Photo credit: Unsplash/Miguel Bruna
Originally published Friday, 19 June 2020.