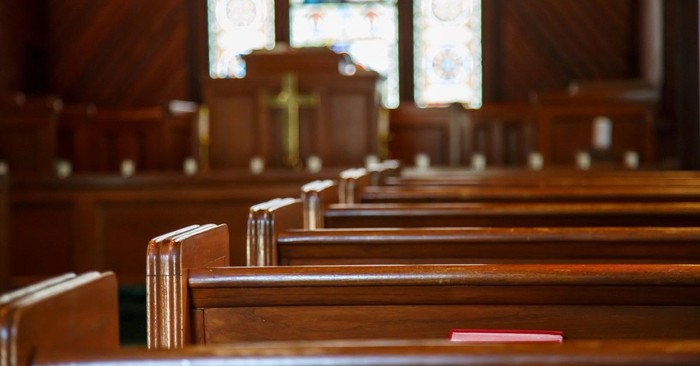 Many women in church history remained single, buried children, or could not bear children at all. Regardless of their circumstances, they still had an effective call upon their lives. As women made to bear the image of God, they, too, were called to the mission of the gospel.
Women's history is littered with names who fought for a seat at the table. Women in church history did the same. They did so in ways that many in our culture today would view as not good enough.
They fought the fight for the gospel and missions around the world.
As we continue our series on Extraordinary Women in Church History, let us be reminded of how far we have come. Part one of our series looked at the lives of women during the sixteenth century who played a role in the Protestant Reformation.
There don't seem to be many times when it was easy to be a woman, much less a woman with a voice for truth.
Made in His Image
God created males and females to bear His image. They are distinct, but they are both made in the same image; the image of a holy God. Men and women are made to make disciples, glorify Christ as believers, and proclaim the gospel at all times and places.
There is a distinction between how the world views gender and how the Bible views gender. How the world views gender roles, and how to Bible views gender roles.
Because we are made in His image, we are called to be on a mission for the gospel.
Unfortunately, even in the church, women have had to stand firm and even fight hard to be believers on a mission alongside their male counterparts.
Women in church history have steadied the helm of the home by being household managers and raising children, but they also actively participated in ministry outside the home.
Many women in church history remained single, buried children, or could not bear children at all. Regardless of their circumstances, they still had an effective call upon their lives. As women made to bear the image of God, they, too, were called to the mission of the gospel.
For His Glory
In examining the women of church history, we are given a broad picture of what it looks like to live lives made in God's image and for His glory. This includes in the home and outside the home.
Do not mistake what I am saying. If a woman is married and has children in the home, there is no greater joy or priority than to disciple them. However, while making that our priority, there is nothing in Scripture that says we cannot also serve Christ and proclaim the gospel outside of the home.
Our lives, no matter what stage or age, are made to bear His image and proclaim His glory.
In the 1800s, women were still up against great cultural odds. They were not taken seriously and viewed as delicate and overly emotional. Towards the end of the 1800s, women pursued voting and educational rights.
Four women stand out during this time, shifting history. Their contribution to the church and the gospel ministry was incredible, even when faced with insurmountable odds.
Fanny Crosby
Fanny Crosby is known as the "American Hymn Queen." She was a prolific writer born in New York in 1820. At six weeks old, Fanny lost her eyesight, and at six months, her father died. Despite the devastation of her early life, Fanny was a poet with a heart and mind for words.
When she was twenty-four, she published her first book of poetry. She would go on to publish four poetry books in total and two volumes of her autobiography.
Fanny married in 1858, and tragedy once again struck the following year with the death of her only child. The tragedies of her life did not stop her from her endeavors of poetic writing and the writing of hymns.
It is said that Fanny could have written up to 9,000 hymns before her death. The most familiar to us in the modern church today is "Blessed Assurance" and "Pass Me Not, O Gentle Savior."
Lottie Moon
Lottie Moon may be one of the most well known female names within the church, especially among evangelicals. A Christmas offering named after her is collected in most Baptist churches each year. However, most people have very little idea about who she was.
Lottie has several "firsts" to her name. She was one of the first women to receive a master of arts degree from a southern institution, and she would go on to be one of the first single female whom Baptists would allow on the mission field.
She was appointed to serve as a missionary to China by the Foreign Mission Board in 1873. Lottie spent over forty years serving and suffering alongside the Chinese people. She established schools and evangelized across the countryside.
For most of her time on the mission field, Lottie begged for financial assistance and help. It wasn't until after her death that the Lottie Moon Christmas Offering was established and, now, annually collects $20 million for foreign missions.
Susannah Spurgeon
Susannah married one of the most well-known theologians in church history, Charles Spurgeon. When they married in 1856, Susannah became a partner in his ministry. They read commentaries and discussed the Scriptures together. She was as much a theologian as her husband.
Her life mission was to assist her husband's ministry in proclaiming the gospel. When he was discouraged, she would read to him. She ministered to women in their congregation. Even when becoming chronically ill and bed-bound, she found ways to support his work.
Charles, her husband, was a prolific writer. He wrote famous sermons, commentaries, and other works. Susannah began the Book Fund to give her husband's books to pastors and missionaries worldwide at no cost. Her work eventually included the Pastor's Aid Fund and the Westwood Clothing Society.
Amanda Smith
Amanda Smith was born into slavery. Her father ultimately purchased his freedom and that of his family. Amanda's story makes her all the more inspiring. There is not a great deal that is known about her early life.
We do know, however, that her husband and children all died in 1869. As a result, she threw herself into the life of ministry. She preached regularly in African American Churches in New York and New Jersey.
Amanda traveled the world evangelizing. In 1878, she spent a year in England, and from 1879 until 1881, she evangelized in India. She then spent nine years from 1881 until returning home in 1890 evangelizing in Western Africa.
These women of the 1800s are inspiring and should cause us to pause and reflect.
Each woman is unique, each one fulfilling the purpose for which God made them. They were faithful to walk a gospel-filled life, even when faced with insurmountable odds. I am reminded in the gospels that when Mary doubts that it is possible for her to conceive, the angel responds and says, "For nothing will be impossible with God." (Luke 1:37).
For more, check out parts 1, 3, and 4.
Photo Credit: ©GettyImages/dbvirago
Michelle Rabon is a wife and homeschooling mom of three who feels called to help women thrive in their walk with Jesus every day. In 2012, she started Displaying Grace, a ministry that is focused on helping women engage with God's Word. Michelle has also served in women's ministry for the past five years seeking to equip women in the local church through Bible study. When she is not writing or teaching, she enjoys reading, being close to the ocean, and drinking a lot of coffee.
Related podcast:
The views and opinions expressed in this podcast are those of the speakers and do not necessarily reflect the views or positions of Salem Web Network and Salem Media Group.
So when sin is not being confronted, or even viewed as sin at all, it's time to address it with the hope of gently helping to restore believers caught in its web. Here are 10 sins that often go overlooked in Christian community.
Stock Footage & Music Courtesy of Soundstripe.com Thumbnail by Getty Images
---
---