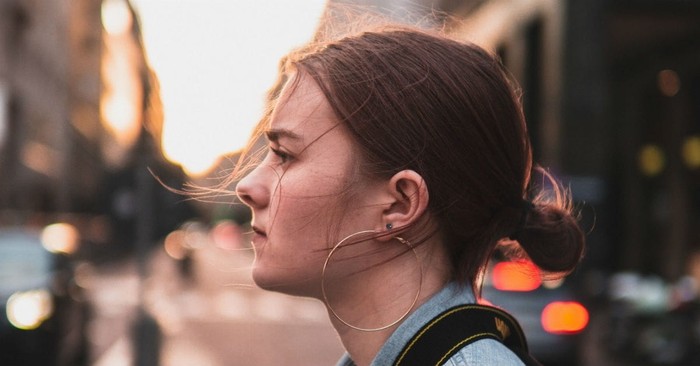 Sanctification is a long journey, isn't it? We're a messy, work-in-progress as believers—which oddly enough, we tend to accept—yet we don't like to accept the timing of it all. We tend to like things to happen quickly. As Christians, we're very much aware of our faults, but we don't want to trudge the winding, dusty road of spiritual growth—more like, we want to sprint down it as quickly as possible.
Similar to a body builder in the gym, we want the end result of toned definition, without having to put in the exhausting and often painful work of building muscle.
Unfortunately, in regards to both the gym and our hearts, it just doesn't work that way.
By definition, sanctification means "set apart for particular use in a special purpose or work, and to make holy or sacred." God has set us apart as His children for His special purposes that bring Him glory, that work for our good and for the good of the Kingdom. He's drawing us closer to Him, all while shaping and molding our hearts, and preparing us for eternity in Heaven.
Here is some encouragement for when this process feels slow because, yeah—it's going to take a while.
Photo Credit: Unsplash/Collins Lesulie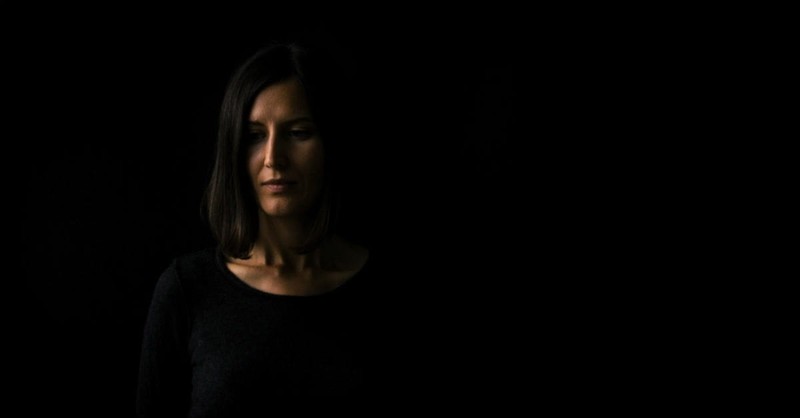 Trying our best doesn't make us better.
I don't know about you, but I hate to be told of my faults. Constructive criticism for me is like a knife in the gut, no matter how well worded or how gently delivered it might come. I'm sure there's an element of pride in the mix there, but the main reason for me is because I hate to disappoint people. I rarely needed spankings growing up—all my parents had to do was tell me they were disappointed in me, and I punished myself. I hated that feeling of letting down someone I care about, and I still do.
So when my husband or a sister in Christ points something out to me that I'm lacking—even in love—it can feel detrimental. This used to weigh me down so badly, I'd get overwhelmed and grouchy. I'd think "they're right, this is something I need to surrender to the Lord and/or work on changing," and I'd start to pray about it. But when change wouldn't come immediately, I'd get discouraged and believe I was never going to get my act together. I thought I would be stuck forever disappointing the people I cared about. Because as hard as I tried, I just couldn't "be better" in that particular area.
Photo Credit: Pexels/ Artem Mizyuk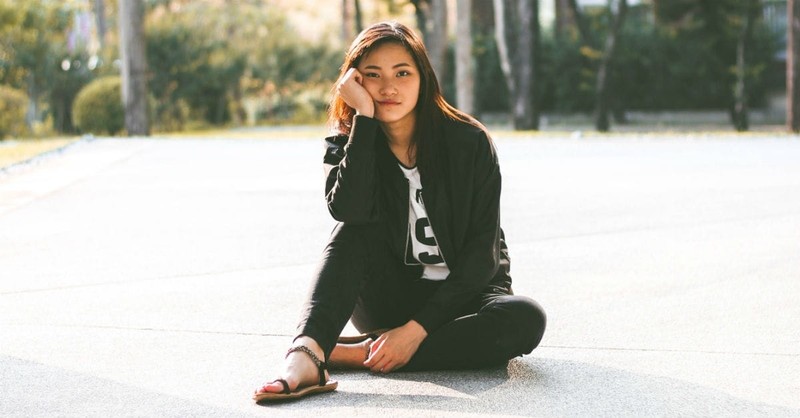 We all struggle with something.
We all have struggles we wrestle with more than others. For some, it might be anger. For others, it might be lust. It might be jealousy, irritability, impatience, or lack of mercy.
One of the constant, repeat sanctification efforts in my life is conquering insecurity. Having gone through a divorce, and having been cheated on and lied to for years, I can default to this pretty quickly. For instance, because of insecurity, instead of hearing "hey babe, I love you and I see something that you might want to pray about overcoming," I hear "I regret marrying you because of this one thing in your life that's never going to change."
Because of insecurity, I can beat myself up, compare myself constantly to others (and come up short), and invent situations that seem real, yet are completely made up in my mind. Sounds like fun, huh?
Not to mention, insecurity easily leads to other sins, such as jealousy, bitterness, and treating others poorly because of keeping up a defensive guard. To say the least, it's not the way I want to be. It's something the Holy Spirits works with me on frequently.
Photo Credit: Unsplash/Jody Hong Films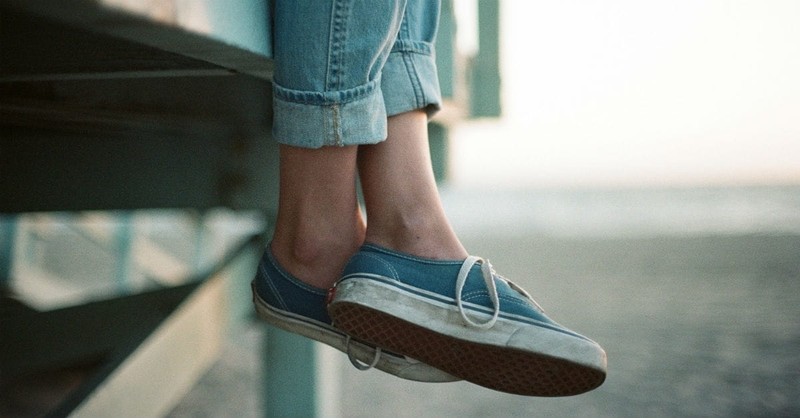 True, lasting change takes time.
Another repeat struggle of mine is anxiety. This can be especially stressful on my husband and kids, as they tend to get the brunt of my worry, stress, and efforts to control. Anxiety can also quickly lead to other sins, such as lashing out in anger.
These are areas in my life I know I need to work on, and I want to—yet, lasting change seems to come slowly. Like, a lost turtle slowly wading through caramel. It can be incredibly frustrating.
Photo Credit: Unsplash/Alex Radelich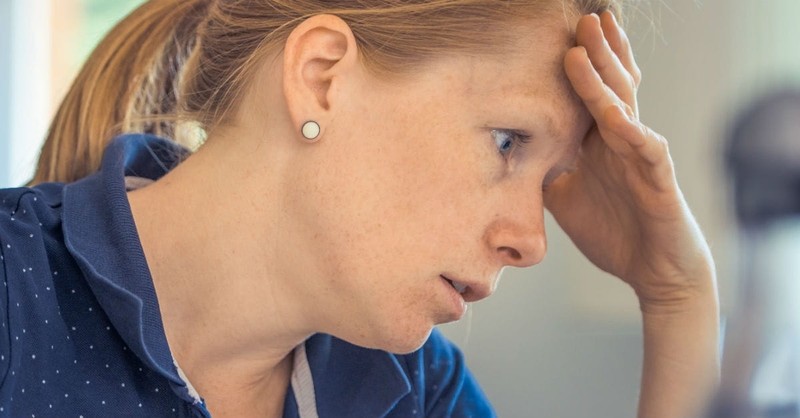 Some days we start with progress, then do the same old thing.
Maybe you can relate. Maybe you've been at that point of "today is a fresh start, I'm going to totally rock my struggle today and overcome!" Then by noon you're blowing up at your kids, lying at work, flirting with a stranger, clicking that website, swiping that credit card, or comparing yourself to that new girl at church. Whatever it is, you thought you had made significant progress on Your Thing, and yet here you are, doing the same Thing or feeling the same Feelings.
It's defeating, to say the least. 
Photo Credit: Pexels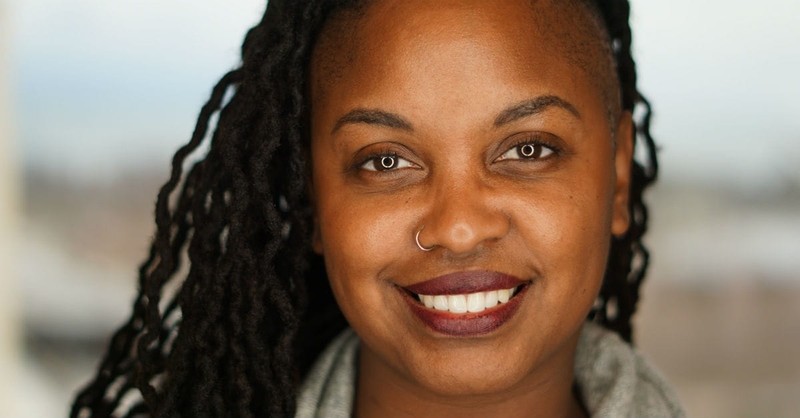 Even on the "bad days," we're making progress.
But a wise man once told me that the process of sanctification isn't linear. You don't just move forward and backward. There is no "back to square one"—you're always making forward progress. Even on the bad days when you feel like you're going in circles, you're actually on a winding staircase—constantly moving forward. Sometimes it feels like you're in the same spot, but you're actually higher. You're making progress.
If you're like me, then you've probably thought there was no point in even trying anymore. That maybe this was just "who you were" and you—and everyone else in your life—needed to just accept it.
But that's Satan sneaking in with the lie that you're too far gone to fix. Don't believe him.
Photo Credit: Unsplash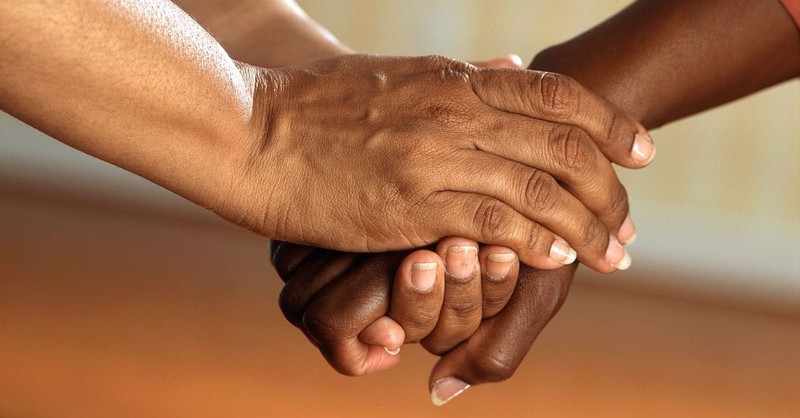 We can't do this on our own.
At the end of the day, the reason sanctification is such a slow process is two-fold. One, it's flat-out hard, and we're human. And secondly (and more importantly), Jesus has so much of Himself for us in the journey—and that makes it worth it.
Think about it. Our flaws and struggles keep us dependent on Him. If we could do it on our own, then we wouldn't turn to Him. We wouldn't go to Him over and over again for strength, comfort, and grace. We wouldn't fall on our faces pleading for Him to make ourselves more like Him. 
Photo Credit: Pexels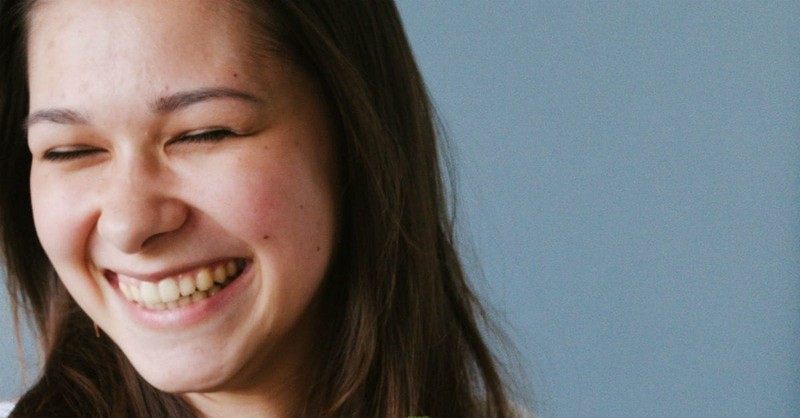 Glorify God in your weakness.
Even Paul talked about a thorn in the flesh that kept Him close the Lord.
2 Corinthians 12: 7b-9 "Therefore, so that I would not become arrogant, a thorn in the flesh was given to me, a messenger of Satan to trouble me—so that I would not become arrogant. I asked the Lord three times about this, that it would depart from me. But he said to me, 'My grace is enough for you, for my power is made perfect in weakness.' So then, I will boast most gladly about my weaknesses, so that the power of Christ may reside in me."
Photo Credit: Unsplash/Sasha Nadelyaeva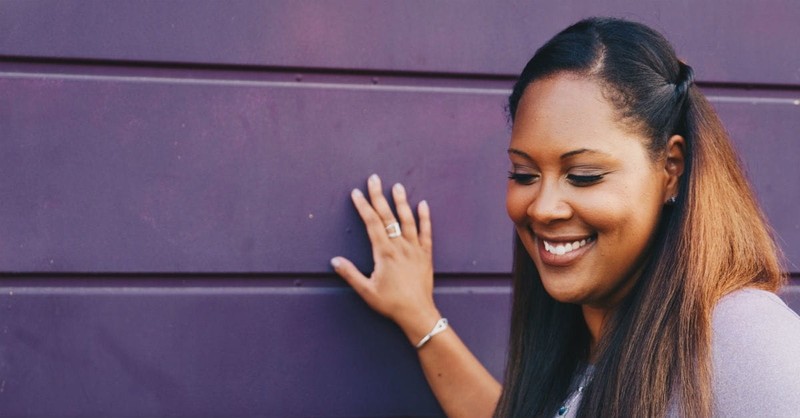 It's the Holy Spirit who sanctifies us.
There's blessing in our neediness, in our inability to fix ourselves by ourselves. We need the Holy Spirit to do that sanctifying work in us. The good news is, He enjoys it. He isn't striding ahead, snapping His fingers, frustrated and urging us to step it up.
Psalm 86:15 "But You, O Lord, are a God merciful and gracious, Slow to anger and abundant in lovingkindness and truth."
He's walking with us, through the valleys and the peaks, steadying us when we stumble, offering grace upon grace, and gently convicting when our weary hearts falter.
Photo Credit: Unsplash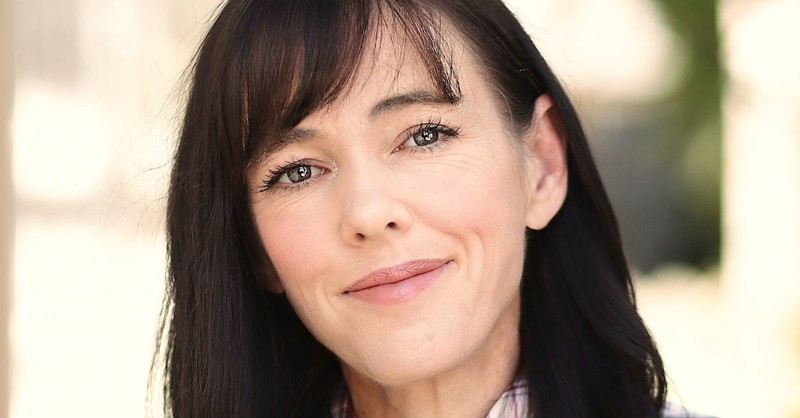 Keep walking with Christ.
We'll never be fully sanctified this side of Heaven. But we can make strides and significant progress in our journey along the way, not because we're determined enough or motivated enough, but because of the work of the Holy Spirit in us. It's not up to us. We're on His time table, and He's never late.
In the meantime, we have the promise of Galatians 6:9 to fall back on when we get impatient with ourselves. "And let us not grow weary of doing good, for in due season we will reap, if we do not give up."
Keep seeking the Lord. Keep asking for conviction. Keep being discontent with where you are. Keep striving to climb higher and work on the areas of your heart that need pruning. But don't beat yourself up for not getting there immediately. Enjoy the journey with Christ—He's there for you every step of the way.
Photo Credit: Unsplash/Sage Kirk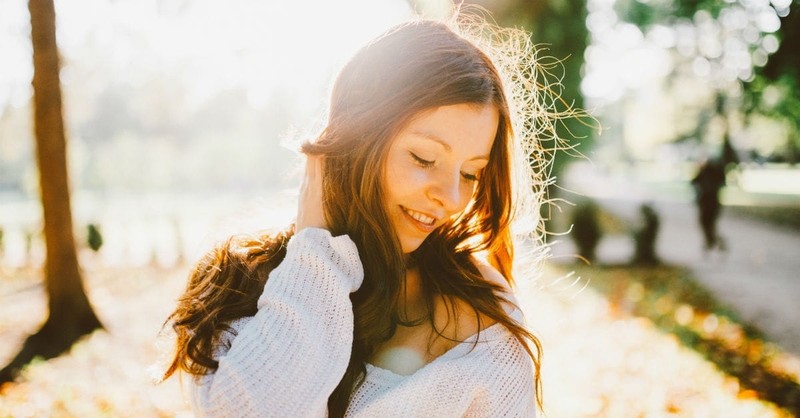 God is working all things together for the good...(Romans 8:28)
Remember, no believer is perfect, even if you get that vibe from their Instagram. We're all winding our way up the staircase, celebrating victories and mourning failures. Some days we're taking those stairs two at a time, other times we're paused on the landing, gasping for breath.
You're not alone—and the good news is, we serve a God who turns all of that for our good and His glory.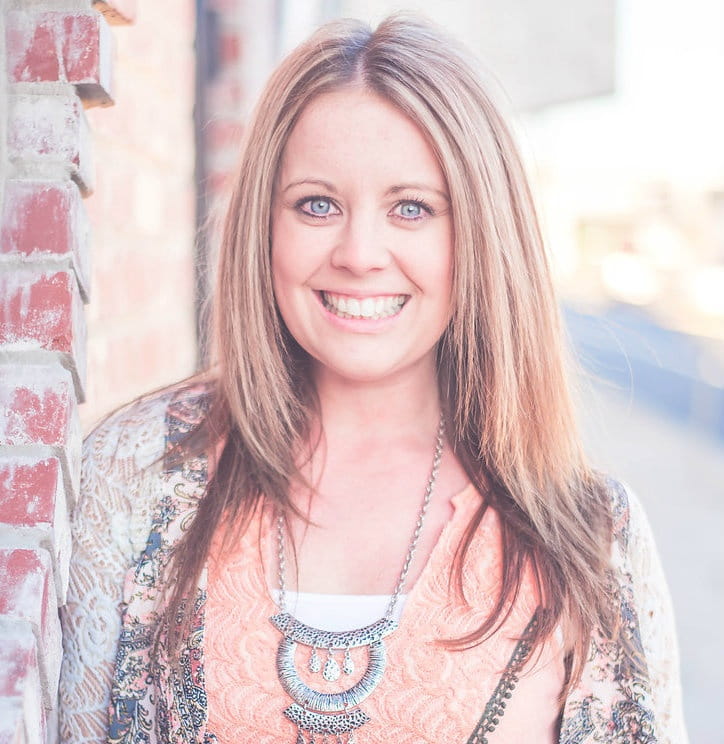 Betsy St. Amant Haddox is the author of fourteen inspirational romance novels and novellas. She resides in north Louisiana with her newlywed hubby, two story-telling young daughters, a collection of Austen novels, and an impressive stash of Pickle Pringles. Betsy has a B.A. in Communications and a deep-rooted passion for seeing women restored in Christ. When she's not composing her next book or trying to prove unicorns are real, Betsy can usually be found somewhere in the vicinity of a white-chocolate mocha. Look for her latest novel with HarperCollins, LOVE ARRIVES IN PIECES, and POCKET PRAYERS FOR FRIENDS with Max Lucado. Visit her at http://www.betsystamant.com./
Originally published Tuesday, 26 June 2018.
---
---