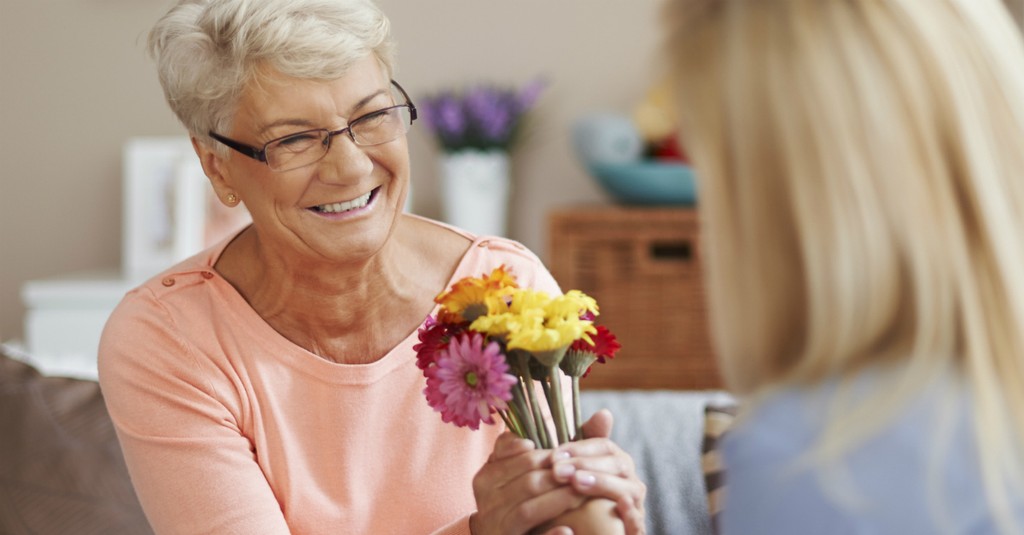 Our hearts know their Maker, and our souls are filled by the power of His personal presence and compassionate touch on our lives. He knows us, and there are many ways, every day, He makes it known to us. May our eyes be open, and our hearts softened, to feel His embrace in our daily lives.
Slide 1 of 5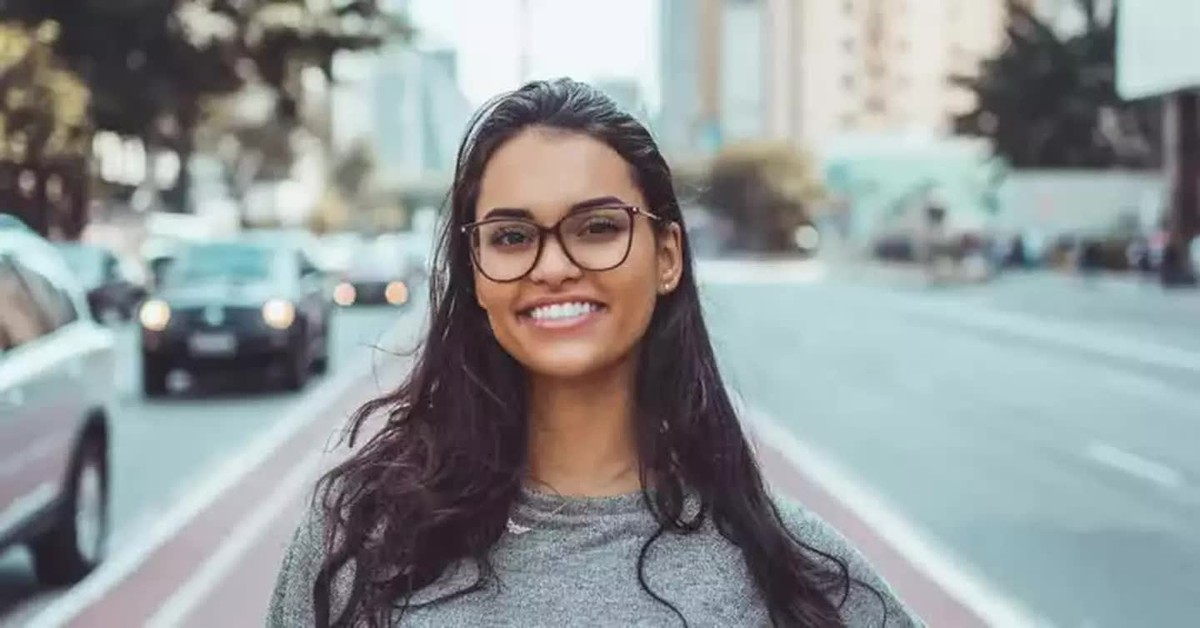 1. You Are Here
"So God created man in his own image, in the image of God he created him; male and female he created them." (Genesis 1:27)
Out of all the glory and beauty in God's creation, we are His most prized creation. We are made in the image of God. Lest you ever forget what that means, stop and hear these words: "For you formed my inward parts; you knitted me together in my mother's womb." (Psalm 139:13) We are known and loved. Every morning we wake to breathe is full of purpose. God created humanity to bring glory to His name. As image bearers, the love flowing through us in Christ makes His great name known.
2. The Life and Death of Jesus
"For God so loved the world, that he gave his only Son, that whoever believes in him should not perish but have eternal life." (John 3:16 ESV)
Jesus is the biggest expression of God's love for us. He came, not just for God's chosen people, the Jews, but for the Gentiles too. For everyone. He died on the cross to bring glory to the Father, and to set every person free from the deadly consequences of the sin we cannot escape on our own accord, or in our own power. John also recorded Jesus' words, "No longer do I call you servants, for the servant does not know what his master is doing; but I have called you friends, for all that I have heard from my Father I have made known to you." (John 15:15) Jesus not only came to save us, He calls us His friends. Through Him, we grow in the very wisdom and love of God. He leaves the ninety-nine to find one lost sheep. We can trust that we all matter to God.
Photo Credit: © Pexels
Slide 2 of 5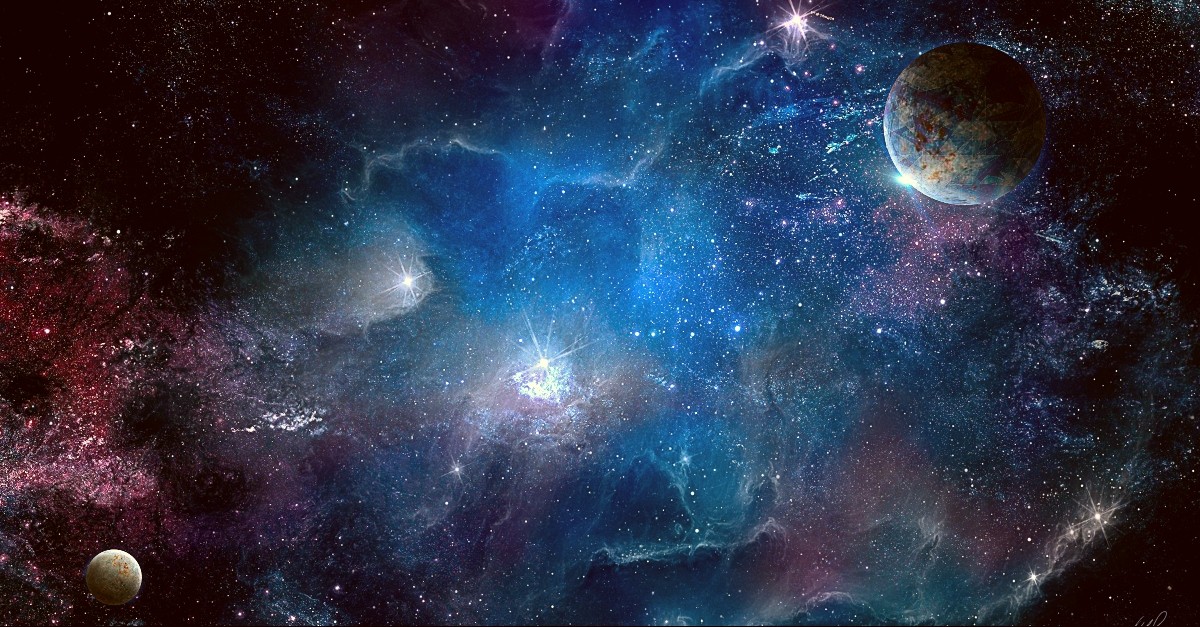 3. All of Creation
"Let the heavens be glad, and let the earth rejoice; let the sea roar, and all that fills it; let the field exult, and everything in it! Then shall all the trees of the forest sing for joy before the LORD," (Psalm 96:11-13a)
It's possible to feel extremely close to our great God. Walk down a waterfront pier at sunrise to experience the personal touch our Father paints into every morning sky. Or watch the golden hours of sunlight touch a local farmer's field of corn. Try to count the stars in the sky, of which He has named every single one. Gaze across the vast ocean, which, without the head knowledge of maps and globes, would seem endless, limitless.
Oh yes, creation is full of moments we can't ignore, that capture our attention and imagination—and yes, sometimes certain moments are strung together just for us. Jesus reminded us, in His Sermon on the Mount, to look at the birds (Matthew 6:25-34). When we notice how intricately they are created, and how they find substance to survive from day to day without worry, we can know that He cares for us infinitely more.
4. Answered Prayer
"You keep track of all my sorrows. You have collected all my tears in your bottle. You have recorded each one in your book." (Psalm 56:8)
One of the best ways to remind ourselves we matter to God is to look back at the prayers He has answered in our lives. Scripture assures us He hears the prayers of the righteous. He knows the mumblings of our hearts, the ones that ache so badly we don't know how to put them into words. God's wisdom transcends our limited vocabulary. He is infinitely wise and always good. Psalm 116:1 says,"I love the LORD because he hears my voice and my prayer for mercy."(NLT) Keeping a prayer journal helps me focus on what I am saying to God in prayer, but every once in a while I will page through an old one, and I am always blown away by the ways He has heard me, guided me, and answered my prayers! He is faithful and trustworthy, and we matter to Him!
Photo Credit: © iStock/Getty Images Plus/Margarita Balashova
Slide 3 of 5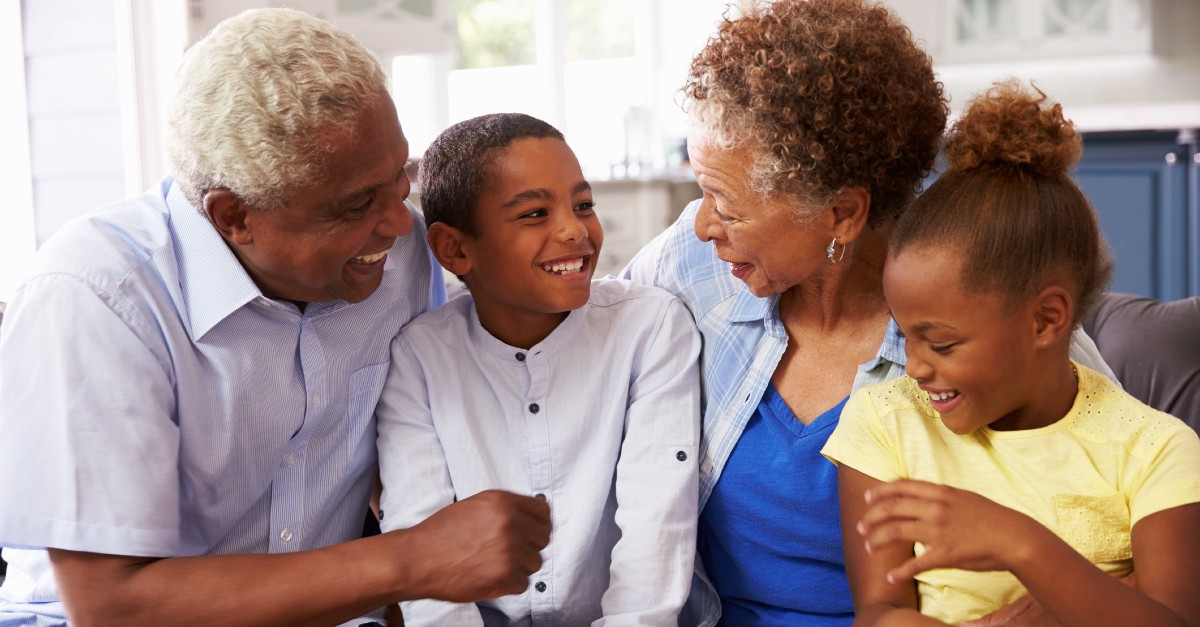 5. People in Your Life
"Rejoice with those who rejoice, weep with those who weep." (Romans 12:15)
Our God is purposeful. The people in our lives are not coincidental. Jesus commanded us to love our neighbors. Neighbors are in close proximity to us! Our families, friends, classmates, teammates, and even mentors, are not accidental relationships. We were not meant to go through life alone. God created Eve for Adam for that reason. God shows us we matter to Him by the people He faithfully places in our lives. Solomon wrote, "Iron sharpens iron, and one man sharpens another" (Proverbs 27:17). Sometimes, other people encourage us, and other times they hold us accountable when we need it. And then it's our turn to show someone in our life the love and grace of Christ. We are conduits of His great love. We matter!
6. His Provision
"The LORD is my shepherd; I shall not want. He makes me lie down in green pastures. He leads me beside still waters." (Psalm 23:1-2 ESV)
God is our Provider. He knows our hearts, so He is aware of our daily needs. Though His answers may not always align with our earthly wish-list, we can trust Him to sustain us in this life. He has a purpose for our lives, and when we align our steps with His will, He is faithful to provide us with what we need for each day. God's provision doesn't stop at our physical needs. He is faithful to encourage, comfort, and give us wisdom as our daily lives unfold before us. When I sit down to pray every morning, I don't even know the half of what I'll need to navigate the day. But He does, and He is faithful to provide for us, because we matter to Him.
Photo Credit: © Getty Images/monkeybusinessimages
Slide 4 of 5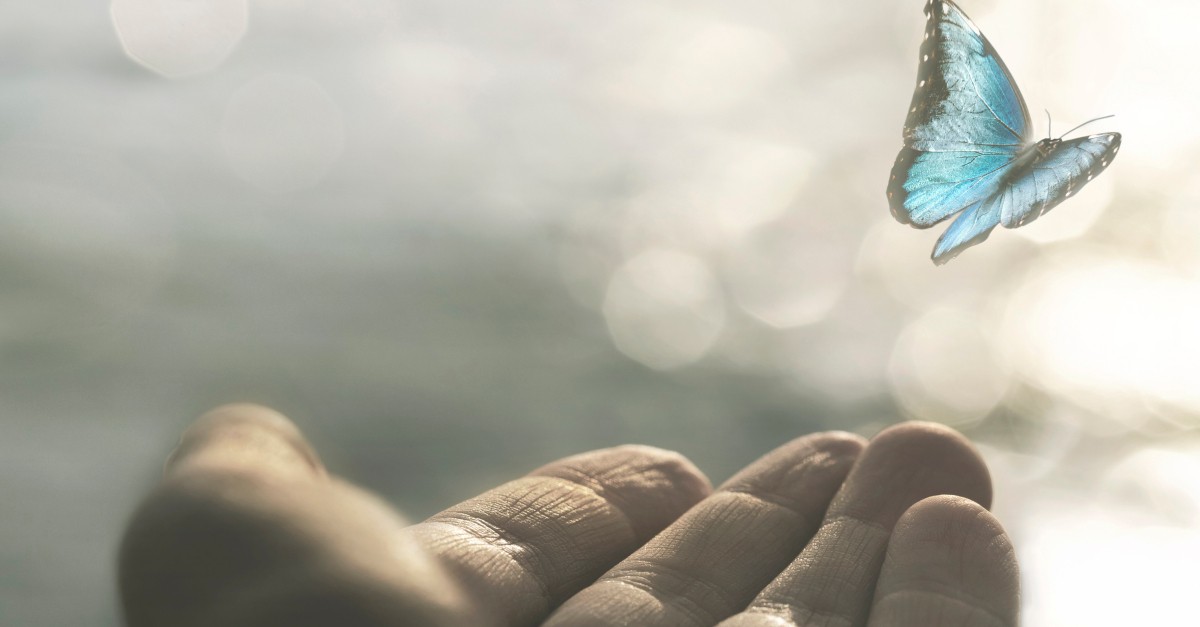 7. His Healing
"O LORD my God, I cried to you for help, and you have healed me." (Psalm 30:2 ESV)
God is the God of miracles. Jesus, during His ministry on earth, performed many miraculous healings, even bringing Lazarus back from the dead! We can pray big prayers of healing to God. We aren't in control of the way He answers our prayers, but His heart is moved by our cries for help and healing. Even in modern day society, there are many stories of miracles. Psalm 34:18 reminds us, "The LORD is near to the brokenhearted and saves the crushed in spirit." God is capable of healing us in many different ways. He knows what we do not, and He is trustworthy and good.
8. His Blessing
"And God is able to make all grace abound to you, so that having all sufficiency in all things at all times, you may abound in every good work." (2 Corinthians 9:8)
Scripture tells us to work hard with the talents and gifts God has given us. Everything we do is designed to bring glory and honor to God. But there's nothing we can do to earn God's love and favor. We can ask for His favor and blessing, and receive it. Prayer to God is not a wishlist or a vending machine, but according to His will, God very much answers prayer. His plans for our lives are greater than anything we can ask for or imagine. Guilt and shame don't ever come from God. Jesus came to earth and walked to the cross to be crucified to rid our lives of guilt and shame as a result of our sin. God wants to bless us! Jesus came so we would live our lives to the full! God's blessing is evidence that we matter to Him.
Photo Credit: © Getty Images/fcscafeine
Slide 5 of 5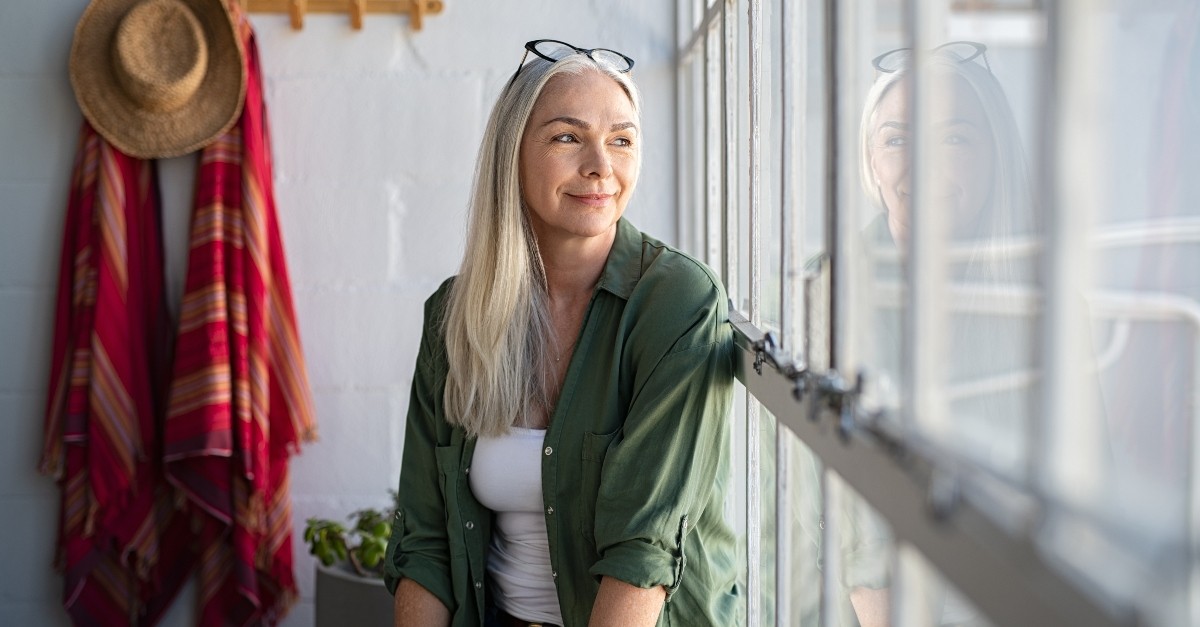 9. The Conviction to Be Better Versions of Ourselves
"You shall be holy to me, for I the LORD am holy and have separated you from the peoples, that you should be mine." (Leviticus 20:26)
God has called us to be separate from the world. We are salt and light, evidence of His love to those who do not know the hope we have in Christ. Sometimes, the conviction of the Holy Spirit is evidence we matter to God. He doesn't want the state of our hearts to remain in their scattered, fleshy state. Day by day, we are being sanctified in Christ, made holier and holier until God calls us home to heaven. We confess self-pity, condemnation, or other sins weighing us down and causing us to struggle. We go when we're being prompted to do something for someone to bring glory to His name. We are the extended arms of our Father's love on earth. He doesn't need us to accomplish His work, but how wonderful and miraculous that He involves us in His plan. Because we matter to Him!
10. We Are Not Alone
"No, in all these things we are more than conquerors through him who loved us. For I am sure that neither death nor life, nor angels nor rulers, nor things present nor things to come, nor powers, nor height nor depth, nor anything else in all creation, will be able to separate us from the love of God in Christ Jesus our Lord." (Romans 8:37:39)
Jesus never leaves us. He gave us the gift of the Holy Spirit, who dwells within every Christ follower from the moment we receive our salvation through Him. His constant presence is a powerful reminder that we matter to God. The author of Hebrews wrote, "Keep your life free from the love of money, and be content with what you have, for he has said, 'I will never leave you or forsake you.'" (Hebrews 13:5) What could we ever lack when the God of the universe is with us, always?
When we are flustered by the constant clamor and conflict in our modern world, we can be comforted by the fact that God is with us. Remember the hope, peace, and love we have in Christ. It cannot be stripped from us. Breathe in, breathe out, and remember, Yahweh, our Heavenly Father, loves us. His Son and our Savior, Christ Jesus, will again return to earth to right every wrong and heal every hurt. He is trustworthy, and He cares for us.
Photo Credit: © Getty Images/Ridofranz
Originally published Monday, 14 September 2020.