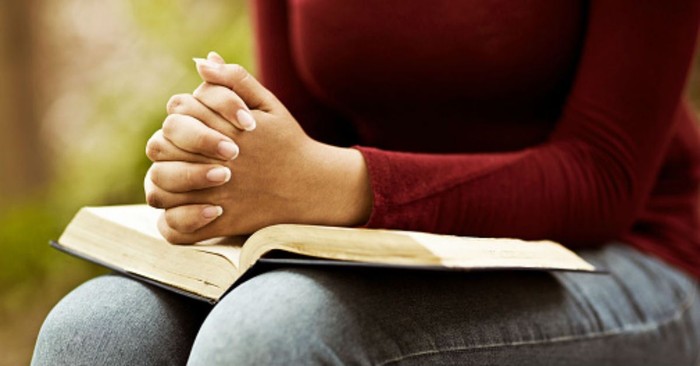 When we know that the most important relationship in our life is our relationship with Jesus Christ, times of spiritual dryness can feel like torment to our souls. It can feel like being cut off from the very air we breathe. If we aren't careful, we grow too familiar with our soul's gasping and settle for spiritual hypoxia.
We need not surrender to hopelessness amidst these desert places. We can keep walking in hopes we may discover how to find the spiritual refreshment for which our hearts are aching. The fact that you are reading this shows that you're willing to fight for renewal in your own life, and that's the first step.
These prayers will lead you through a week's worth of infinite God-moments meant to sustain you, focusing on the God who can flood even the driest of places.
Photo credit: Thinkstock/camaralenta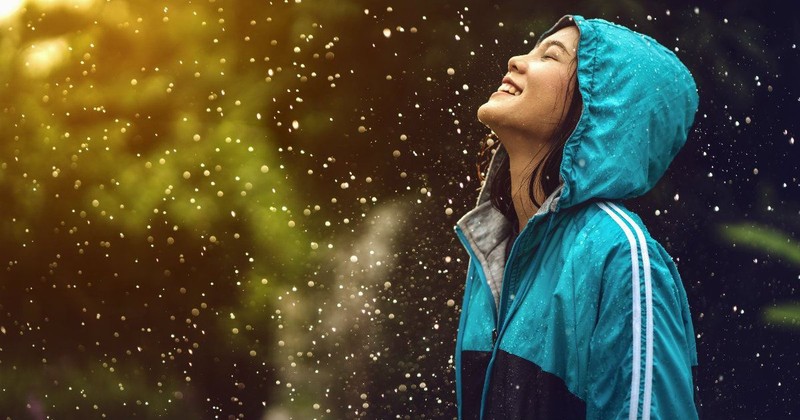 Day One: God Awareness
When we are feeling far from the abundant life we know Jesus offers, often we have shifted our gaze. Hebrews 12:2 tells us we should be, "fixing our eyes on Jesus, the pioneer and perfecter of faith."  We look to Jesus because even though our love and dedication may wax and wane, God never changes. He is faithful, good, and mighty. He was, is, and is to come. When we open our eyes to the fullness of his character, we begin to see him moving in our circumstances, the lives of people, and our own inner places.

Dear God, I know you are aware of the chaos within me. I know you see the longing within my heart for you and your presence. Please help me to see where you are. Help me to see you moving and to know that you are with me every step of the way. Help me to leave behind thought patterns and obstacles that make me forget who you really are. Help me to take my eyes off myself and put them back on you. Even though I can't feel it right now, I know you are there, and I know I can trust you. In Jesus name, Amen.
Photo credit: Thinkstock/torwai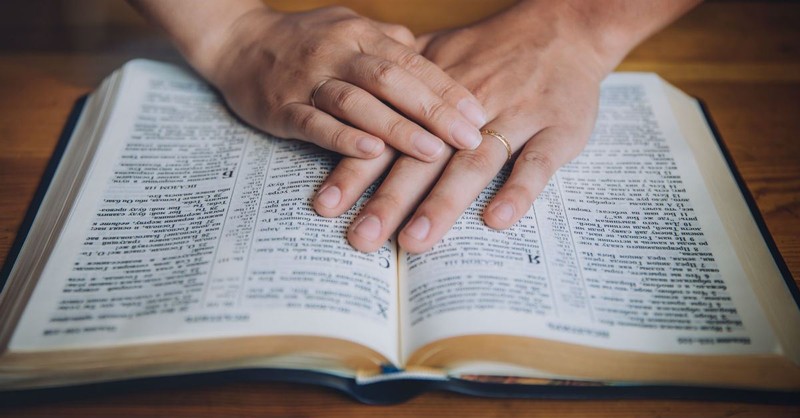 Day Two: Daily Disciplines
When we are feeling spiritually dry, it is often because we have let daily habits or stressful seasons lure us away from the places that replenish us. We pick up our phones instead of our Bible. We send out a "like" instead of sending up prayer. We want to ignore the dryness and don't always see that we're making it worse.
If we continue in patterns that cause us to wither, there will be no end to the drought. We cannot relieve the hunger without the right nourishment. Just as our body begins to weaken and our emotions begin to flare (hello hangry) when we are not sated, our souls become symptomatic of our spiritual hunger as well.

Father God, some days it is hard for me to find even the desire to read your word and pray, nevertheless, I do it. I'm sorry about this. I know that these are ways I get to connect with you, but my soul has felt numb, and I lack the strength to awaken it; but I know you can. Please help me to push past distraction, sorrow, and despair. Lead me instead to places where determination, joy, and life will be found in abundance. Bring me more of you. Create in me a desire for the things of God, for I know they are the truest things. I want to want them. I want to want you. In your son's name, Amen.
Photo credit: Unsplash/Jose Aragones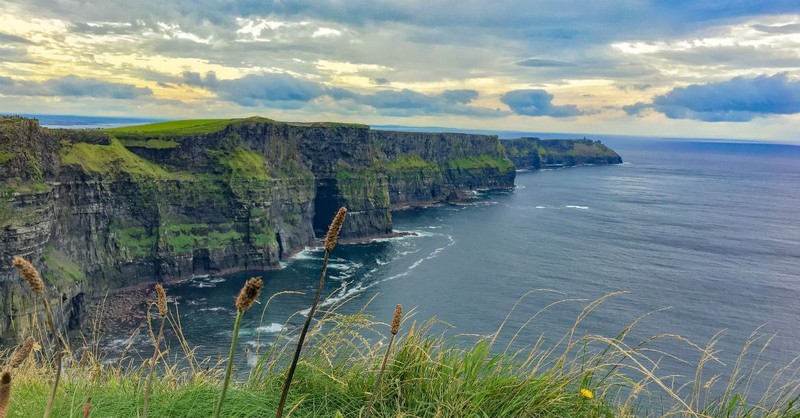 Day Three: Awestruck
These days we see things on screens that people a century back didn't even dream of. With CGI enhanced movies, AI robots, and the next mind-bending invention showing up every other day, we can easily forget what it is to truly stand in awe. Often, natural beauty found in canyons, waterfalls, snow-covered peaks, and tropical paradises awaken something within us. But it is merely a glimpse of what it would be like to marvel at God. To tremble with amazement as the people did in Luke 5:25-26 when they had just seen Jesus heal the paralyzed man:
"Immediately he stood up in front of them, took what he had been lying on and went home praising God. Everyone was amazed and gave praise to God. They were filled with awe and said, 'We have seen remarkable things today.'" 
Jesus, I want to see remarkable things and be left in awe of your greatness. I know that you are the one who deserves all my praises. I know it, but I confess my heart is not in it. I want to marvel in your presence. Teach me what it is to fear you and have wonder capture my heart. I want to see your glory come down to an earth that desperately needs you. I want to see it in me as I call to you. Show me your glory. Show me who you are. Please Lord, leave me awestruck. In your name, so be it.
Photo Credit: Unsplash/Leighton Smith
Day Four: Kill Sin
When we are feeling weary in our walk with the Lord, even the word 'sin' can feel like condemnation. We may see the value in confession and repentance but carelessly ignore that these must be daily practices.
These acts of faith do not just help us to get right with Jesus but cause us to get closer to him. We cannot kill sin without the Savior who conquered it! 
There is life in killing sin. Romans 8:13 is clear, "For if you live according to the flesh, you will die; but if by the Spirit you put to death the misdeeds of the body, you will live." 
Photo credit: Thinkstock/Andrey Grinkevich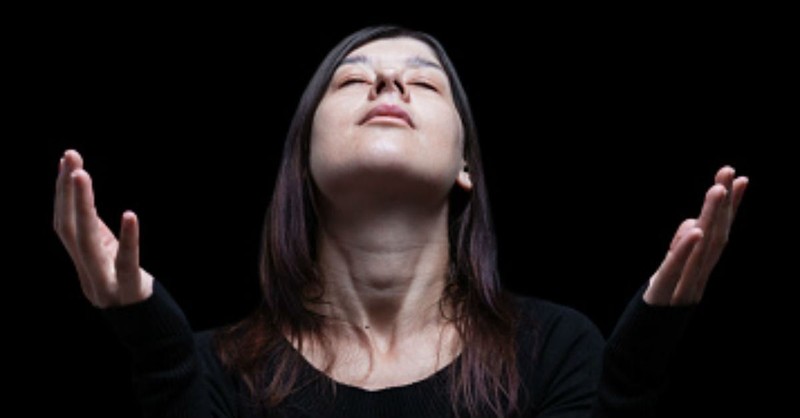 "If we want to live, we must be willing to kill sin."
If we want to live, we must be willing to kill sin. "Killing sin is not optional. This is mortal combat: Sin dies or we die. We refuse to settle in with sin." says John Piper.
Lord, please show me what in my life separates me from you and help me do what it takes to rid myself of it. If it is a habit, please break it. If it is a choice, please give me the strength to choose otherwise. Help me to have the strength to run from the things my flesh chases after. I know it was my sin that put you on the cross, but because of what you did, it no longer rules and conquers my life. I see the consequences of sinful choices I've made surround me, but they do not defeat me because you are victorious. You are the one who has defeated Satan the father of lies. Help me to see my sin clearly, and through your spirit - may it find death, so I might live. In Jesus name, Amen
Photo credit: Thinkstock/StockPhotosArt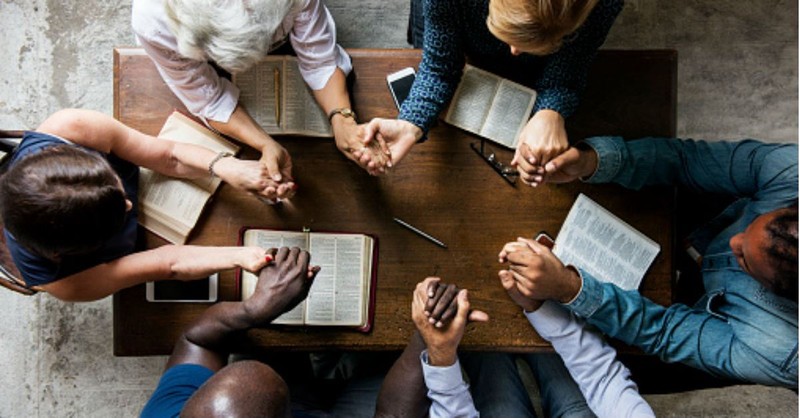 Day Five: Love the Church
Jesus loves the church, and so should we. However, this is not an uncomplicated love. The church messes up, fails, and hurts people. Spiritual dryness can easily develop when we have a church wound that is still in the process of healing. The global church, which includes you and me, required sacrificial love from Jesus. It should not catch us by surprise that there are days when it requires sacrificial love from us.
The church is a broken bride, but she is Christ's bride. We cannot give up on her. If we do, we miss out on the beauty of the moments when the church truly acts like the church. The moments when we see people being made more like Jesus, we see captives set free, and the spiritually dead brought to life.
Oh my Savior, may your love for the church come to life in my heart. Your people are not fully sanctified, myself included, but they are your people—I want to love what you love. Help me not to feel pressure to be involved with other believers, but to see it as joy. Take all the fear out of me and let me walk forward in the courage you provide. Calm my spirit and help me seek out not only those who don't know you but also those who do. In your name, I ask these things, Amen.
Photo credit: Thinkstock/Rawpixel
Day Six: Hope
"Hope deferred makes the heart sick, but a longing fulfilled is a tree of life." Proverbs 13:12
This verse ministers to humankind profoundly because it acknowledges the heartsickness we all feel at some point when we feel betrayed by hope. After our first experience with this, we start hearing phrases like "realistic expectations," "don't get your hopes up," and "we'll see what happens," come out of our mouths. There is some wisdom in these catch phrases that surround our attempts to avoid the downcast heart, but we must not forsake hope altogether.
Hebrews 6:19 reminds us that the hope we find in God is what anchors our soul. In this world, without that hope, we can be tossed from heartbreak to heartbreak, but our hope in Christ is where we stand firm and secure.
God, I can't help but feel disappointed, and I realize it's because I have hopes that have not been met. However, I know you are the giver of all good gifts, and you also know the perfect timing for all things. Help me to trust you, to believe in the things I have not yet seen, and hope for what is to come. Let me never forget that is the hope that I have through Christ Jesus that anchors my soul in dry times, stormy times, and even in the best of times. I know I need hope within me to remain alive and active. Give me the courage to risk hoping for you to move, for you to redeem, and for you to do more than I can ask for or imagine. In Jesus name, Amen
Photo credit: Unsplash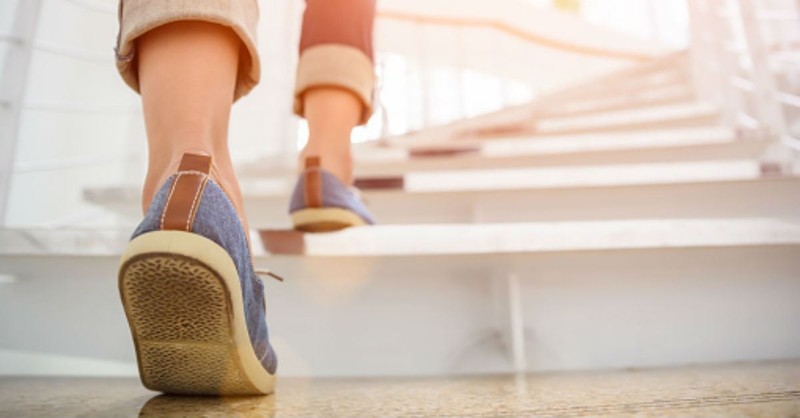 Day Seven: Step of Faith
If you feel far from God, do something that requires his strength. It's easy to just walk through life and fall into patterns that lead from one day to the next. We get comfortable in our rhythms and don't like to have them disturbed. Even if we are living a life that is everything we dreamed of, we can still feel purposeless if nothing in our life demands faith. When we become too comfortable in our day to day, we sometimes forget to step out into the areas we know we will need God to come through.
When we become accustomed to a certain way of life, we find that stepping away from what is known feels scary. When God directs us to take steps towards things that feel terrifying he also meets us with peace. Terror and peace can coexist, but only if it is God who is calling you forward.
Photo credit: Thinkstock/
spukkato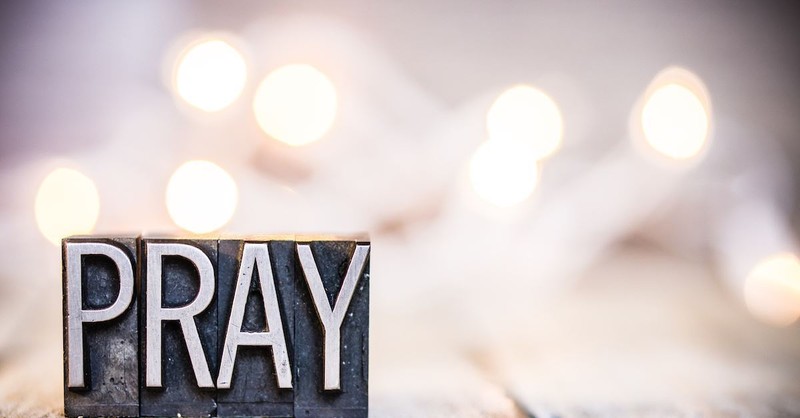 "Relieve our doubts and build our faith"
In Matthew 14:22-33 Jesus walks on water and calls for Peter to join him. Peter stepped out onto the waves and began to walk upon the waters. He only began to sink when his eyes moved from Jesus to the wind. When the winds are furious and wild, our faith can shrink, but Jesus will be waiting, hand extended—the moment our gaze returns to Him.
Lord, I want to know you! Relieve my doubts and build my faith. Soothe my dry cracked places and give me life, so that I may praise you all my days. Show me where to walk, how to live, and who you created me to be. Renew my spirit and cleanse my heart, so that I may take steps of faith that bring me ever closer to you. In the name of Jesus Christ, so be it.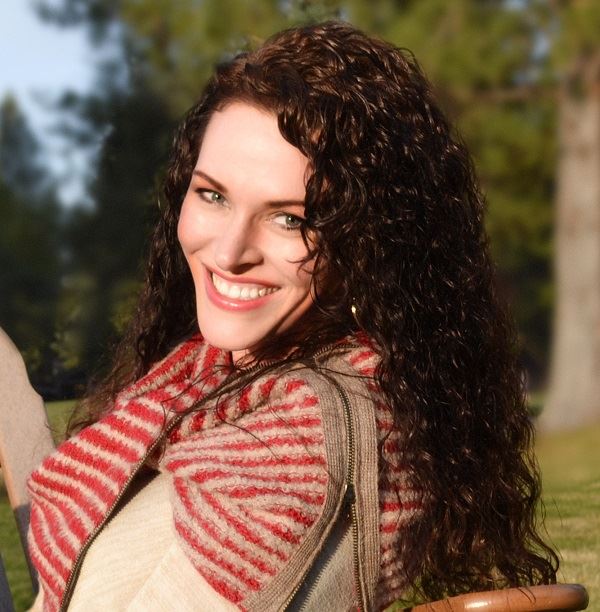 Chara Donahue is a co-author of the Bible study 1, 2 & 3 John: Experiencing Transformation and is working on her next book. She enjoys serving as a biblical counselor, speaking to women, and savoring coffee when her four kids are out playing with dad. She holds an MSEd from Corban University, is passionate about seeing people set free through God's truths, and is the founder and editor of Anchored Voices. Get in touch with her on Facebook or Twitter.

Photo credit: Thinkstock/EnterlineDesignServicesLLC
Originally published Thursday, 15 November 2018.
---
---