A Prayer of Supplication for Those in Need
Debbie McDaniel

2019

Oct 01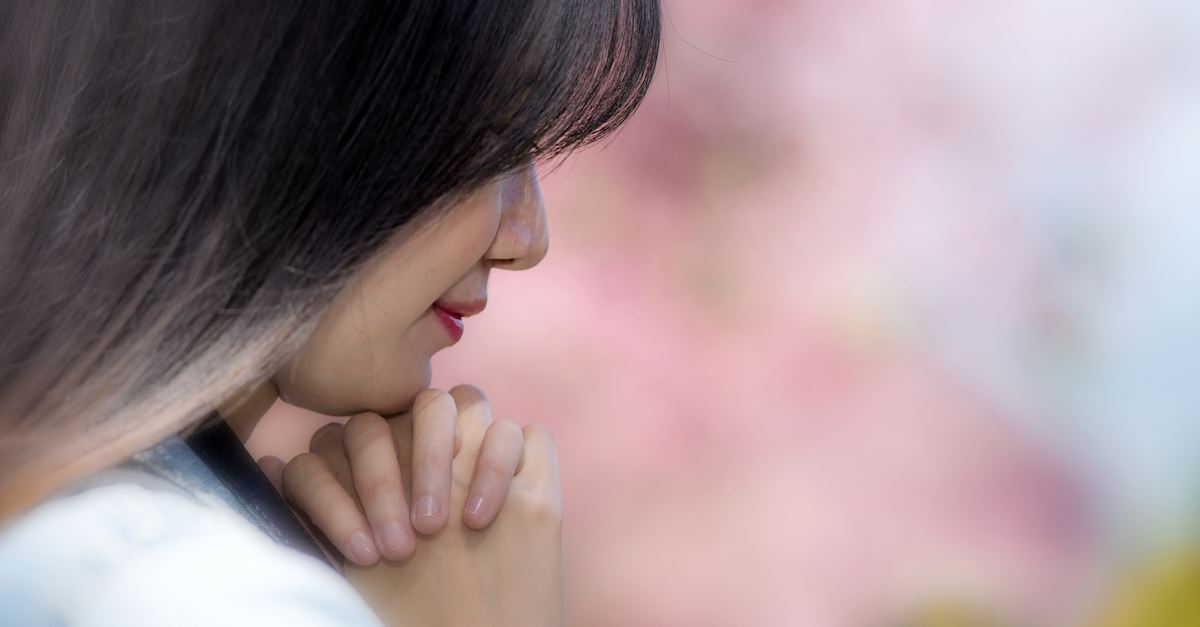 Sometimes the needs in our lives seem to mount up high. We find ourselves in seasons of waiting, or we've been praying for help, for a breakthrough. Maybe the answer has been slow in coming, or it's hard to see a way out of our current situation. Often, the needs seem to far outweigh the reality we're living in. Hope seems lost. We can start to feel all alone in the struggle. The weight of stress seems too hard to keep shouldering.
Whatever the need - physical, spiritual, financial, emotional, relational – Gods' truth reminds us that He's "got it," whatever "it" is, that concerns us.
And He is fully able to provide what we need.
What Does the Bible Say about Our Needs? 
His Word promises this powerful truth: "And my God will meet all your needs according to his glorious riches in Christ Jesus." (Philippians 4:19)
 And when we break the verse down, looking at specific words for deeper meaning, it becomes even more evident just how amazing and caring our Lord really is: 
"And my God will meet (supply, provide for, accomplish, complete), all your needs (necessities, tasks), according to his glorious (bright, majestic, splendor) riches (wealth, abundance) in Christ Jesus."
Our God who created the entire world and designed you and I with such purpose and intent can provide, will provide, out of His richness, fullness, wealth and treasure, for every single need we have. He gives favor. He lines up our pathways to be in the right place at the right time. He miraculously accomplishes so many things for us every day that we may not even be aware of. And He will bend over backwards just to give to us out of His riches. Whether we realize it or not.
Because He loves us.
We could never out-give the richness of God. We don't ever have to worry if we're good enough for Him to pull through. Because His provision is not based on us. It's based on His character alone, on who He is: Jehovah-Jireh, the God who provides. And there's great power in His name, so we never have to worry.
We can rest there today, right smack in the middle of His abundance and love.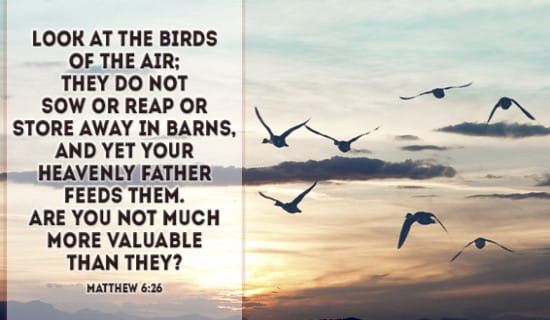 A Prayer for Those in Need:
Dear God,
We're wrestling, struggling, with the weight of these needs. We feel powerless at times to even know a way out of this situation. But we believe that you are greater than any difficulty we're facing, and we lay it all down at your feet – again.
We thank you that no situation is too far out of your control to provide. For you are Jehovah-Jireh, the God who provides. We thank you that you own it all and hold everything in your hands. We thank you that you know our needs before we even ask, before we even come to you. You're aware of all that concerns us, and you have a plan. You hold the provision, you have the solution. You alone can move mountains to make a way for your children. We ask for your answer, in your timing, in your plan, to be given for every need that weighs our hearts down. Forgive us for doubting you, for worrying, and for trying so hard to work everything out on our own. 
Help us to trust you more, help us in our unbelief. We choose to recognize and to believe that you are fully able to accomplish far more, to do far greater, than we even thought possible. We thank you in advance for your miracles, for paving out pathways, for your provision for those who love you. Thank you for the abundance of blessing and goodness you have already stored up. We trust you this day, and every day, and are so grateful for your power and joy that fills our lives. Thank you for teaching us to be content in all circumstances. We love you Lord, we're leaning on you.
In Jesus' Name,
Amen.
10 Promises of God to Remind Us: He Is Our Provider
"For the Lord God is a sun and shield; the Lord bestows favor and honor. No good thing does he withhold from those who walk uprightly." (Psalm 84:11)
"So do not worry, saying, 'What shall we eat?' or 'What shall we drink?' or 'What shall we wear?'...But seek first his kingdom and his righteousness, and all these things will be given to you as well." (Matthew 6:31, 33)
"Now to him who is able to do far more abundantly than all that we ask or think, according to the power at work within us, to Him be the glory in the church, and in Christ Jesus throughout all generations, forever and ever. Amen." (Ephesians 3:20-21)
"Ask, and it will be given to you; seek, and you will find; knock, and it will be opened to you." (Matthew 7:7)
"Delight yourself in the Lord, and he will give you the desires of your heart. Commit your way to the Lord; trust in him, and he will act. He will bring forth your righteousness as the light, and your justice as the noonday." (Psalm 37:4-6)
"If you then, who are evil, know how to give good gifts to your children, how much more will your Father who is in heaven give good things to those who ask him!" (Matthew 7:11)
"Bring the whole tithe into the storehouse, that there may be food in my house. Test me in this," says the LORD Almighty, "and see if I will not throw open the floodgates of heaven and pour out so much blessing that there will not be room enough to store it." (Malachi 3:10)
"And my God will meet all your needs according to his glorious riches in Christ Jesus." (Philippians 4:19)
"And God is able to make all grace abound to you, so that having all sufficiency in all things at all times, you may abound in every good work. As it is written, "He has distributed freely, he has given to the poor; his righteousness endures forever." He who supplies seed to the sower and bread for food will supply and multiply your seed for sowing and increase the harvest of your righteousness. You will be enriched in every way to be generous in every way, which through us will produce thanksgiving to God." (2 Corinthians 9:8-11)
"The Lord will guide you always; he will satisfy your needs in a sun-scorched land and will strengthen your frame. You will be like a well-watered garden, like a spring whose waters never fail." (Isaiah 58:11)
We Can Rest on His Truth:
God's promises stand true forever. He will satisfy our needs, even in the desert times. He will guide us and strengthen us. He will allow us to flourish, even in the most difficult of times, for His Spirit within us is the spring that never fails, never dries up, never stops flowing.
Just as God so faithfully provided manna for His people in the desert, every single day, He provides for our needs too. His miracles lie right before our eyes. We just have to choose to look for them, to pick up His provision, and stay close in His Presence daily.
There's grace enough for today. And He reminds us, He's always near.
Peace to you.
Debbie McDaniel is a writer, pastor's wife, mom to three amazing kids (and a lot of pets). Join her each morning on Fresh Day Ahead's Facebook page, for daily encouragement in living strong, free, hope-filled lives. Find her also on Twitter and at her blog www.debbiemcdaniel.com.

---
This article is part of our Prayers resource meant to inspire and encourage your prayer life when you face uncertain times. Visit our most popular prayers if you are wondering how to pray or what to pray. Remember, the Holy Spirit intercedes for us and God knows your heart even if you can't find the words to pray.
Serenity Prayer
The Lord's Prayer
Irish Blessings & Prayers
Morning Prayers
Good Night Prayers
Prayer for Healing
Prayer for Protection
Photo Credit: Getty Images/Nathaphat