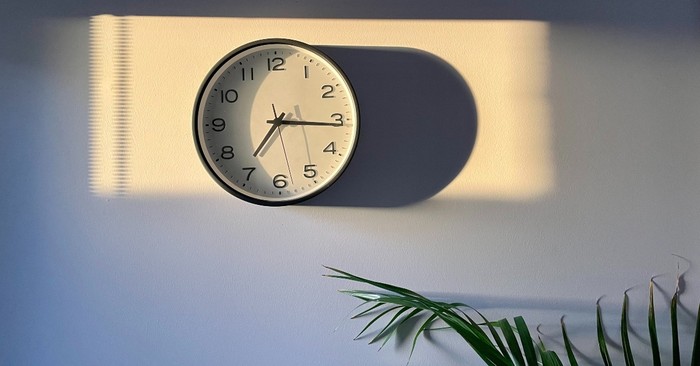 I often remind myself how He is the Creator of all things, so when it is time, He will move heaven on earth to bless me. And He will do the same for you. He is God. He is Sovereign.
If we are honest with ourselves, we are all in a season of waiting on something, or maybe just coming out of this season. Whether you are waiting on an open door, waiting for answers or directions, waiting for a spouse, or waiting to bring life into this world, waiting seems to be a constant part of the journey.
I've never been good at waiting. I never understood why people would choose to wait in line to catch a sale. I remember watching as people would be excited to camp out in front of a retail store and wait for a special item. There was a sense of excitement in their waiting for what was to come.
For me, waiting required too much patience. It required a belief that there was something great on the other side of the waiting. But I wondered, what happens if the wait wasn't worth it after all? What happens when you patiently wait only to be disappointed in the end result? What if?
Sometimes, we have no choice but to wait. Sometimes, what your heart desires most can't be found in a once-a-year sale. Sometimes, you realize there is nothing left for you to do in order to make it come to be. That wait is hard because it teaches dependency. It is the realization that you are not in control. We were created to be dependent on God, and He desires to be invited into the details of our lives. He cares about us and about the things we care about. He is our Father who loves us deeply.
When you've gone to the doctor and leave hearing unexpected news, where will you turn?
When you've been wrongfully accused and wait for justice to be served, where will you gain strength for the journey?
When you've sent your resume only to receive an email that they've decided to go in another direction, where will you find hope to keep trying?
When you've celebrated new chapters with friends while waiting for your turn, where will you find your joy?
There is a very familiar Scripture that is often quoted from Isaiah 40:31 (NKJV), which says, "But those who wait on the Lord shall renew their strength; they shall mount up with wings like eagles; They shall run and not be weary. They shall walk and not faint."
I often find that when God gives me a word to stand on, I feel strong and ready for what He would have me to receive; yet as time passes—as the waiting goes from days to months and then months to years, the waiting gets hard. The in-between stage can often feel like God is breaking you because you know what God has shown or told you, but reality says something different. This is an opportunity to exercise our faith and walk out what we believe to be true.
In the past, I have struggled with the Isaiah Scripture because I felt weaker as more time passed. Where was the strength I was promised? Was I the only one getting weary in the waiting? But then, I heard someone remind me of this Scripture by asking "Are you waiting on the thing to come to pass or are you waiting on the Lord?"
The truth is, I was solely waiting on what I was believing the Lord for. And as each day passed with no evidence of that blessing coming to be, my hope was getting shaky. I was wondering if I heard Him correctly and if His promises were for me. God knows my heart's desires, so why would He continue to withhold them from me?
Waiting isn't passive. It's active. There is something for us to do and gain while we wait. God can be building character, teaching us how to depend on Him, or stretching our faith. He could be preparing something on the inside of us for when it's our time. And sometimes, He could be protecting us by not giving it to us today. We may not know at the moment, but if we trust that the All-knowing God knows what is best for us, it will better us as we wait.
The hardest part of waiting is the unknown. We never know how long the waiting will last or how God will bring it forth, but if you've exhausted all efforts and are getting weary in the waiting, this letter is for you.
Dear sister,
I know the waiting is hard. It can often feel lonely on the journey but know that you're waiting is not in vain. If God is having you wait on Him, it is for a reason. We may not fully understand it now but trust Him even through moments of doubt. Trust His timing even though you want it now.
The enemy will come to distract you. He may tell you that it's your fault. He may make you question the word God gave you. He may make you feel isolated and have thoughts that God is being mean to you because He is withholding something from you. Remember, the enemy's tactics are old. We saw this play out in the book of Genesis when sin entered the world because the enemy made Adam and Eve believe God was withholding something good from them (Genesis 3). Take those thoughts captive and remember those thoughts are schemes of the enemy.
Instead, choose to cling to the promises of your God. While you wait, remember His resume and what He has already done for you.
Remember, He sees you even if this world doesn't.
Remember that the waiting is even bigger than you.
No matter what you are waiting for, know that God hears you, and He sees you.
The waiting season won't last forever. There will be a day when all of this will make sense.
There will come a time when you will see His timing at play.
But as you wait, stay committed to waiting well. There is something in the waiting. There is something humbling about acknowledging your dependency on Jesus. He is for you; I know it doesn't always feel that way, but He is. He knows the perfect time to answer your prayer.
Sister, prepare while you wait. The Scripture tells us to wait with expectancy (Psalm 5:3). I always tell myself that I want to be ready when the blessing comes. Therefore, I can't sit back and not prepare myself for what I am believing Him for.
Someone once said, "God works slowly but suddenly." It feels slow while we wait because it is not on our timetable. Oh, but because He is God, when He knows it is time to bless you, it happens suddenly—just like that.
I often remind myself how He is the Creator of all things, so when it is time, He will move heaven on earth to bless me. And He will do the same for you. He is God. He is Sovereign.
In moments of doubt and when negative thinking takes up inventory in your heart, ask God for new mercies for today. He will fill you up during the waiting if you allow Him to do so.
One day it will be worth it. He is the only One who knows when that day will be.
I pray God gives you strength through the wait.
I pray you will wait for Him and not just for what you are believing Him for.
I pray on the hard days, you draw closer to Him.
He is faithful. I look forward to the testimonies to come about the faithfulness and love of God in your life.
Remain faithful in the waiting, my sister, as God remains faithful to you.
Sincerely,
Your Sister Waiting Alongside You
Photo Credit: ©Unsplash/Renel Wackett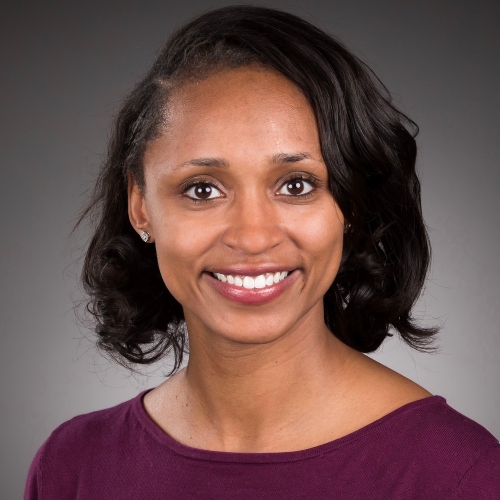 Shakia Clark is a writer, marketer, and servant leader who is passionate about encouraging women to experience God's best for their lives. She has a heart for women to see themselves the way that God sees them. She finds joy in coming alongside them in their journey. When she isn't writing, you can find her spending time with friends and family, traveling, reading, trying new recipes, or actively serving her community. She blogs at www.shakiaclark.com.
LISTEN: Being Complete in Jesus (Understanding Matthew 5:21-48)
Hearing Jesus is a devotional journey through the gospels, where we explore the teachings of Jesus chapter by chapter. If you're seeking to live a life that reflects God's, this podcast is for you.
The views and opinions expressed in this podcast are those of the speakers and do not necessarily reflect the views or positions of Salem Web Network and Salem Media Group.
WATCH: 10 Sins Christians Downplay (and Why They're So Destructive)
Stock Footage & Music Courtesy of Soundstripe.com Thumbnail by Getty Images

---
---