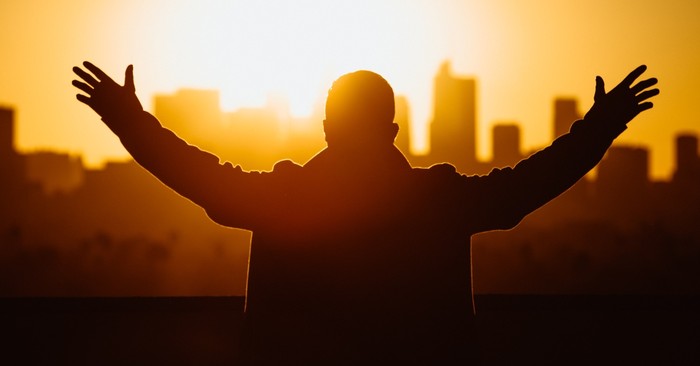 There's great power in uniting together, turning our hearts towards God, confessing our needs, and praying for God to move powerfully in those around us.
It's often during times of greatest darkness or difficulty that God's Spirit moves powerfully among His people. Stirring our hearts. Getting our attention. Alerting us to change that needs to happen, both in our own lives and our world.
We see it over and over in the Bible — stories of great revival, renewed spiritual awakening, God's Spirit at work, right in the midst of huge turmoil and hard circumstances. For when we come to the end of ourselves, when we're able to admit our own weakness and sin, or we have fresh eyes to see how this world can never truly satisfy the places in our hearts that only God can fill, we're acutely aware once again of our need for His mercy, forgiveness, and the filling of His Spirit.
Sometimes it's hard to even know how to pray. We just know we have a deep ache in our hearts that cries out for God's help, and a longing to see him heal the brokenness in our lives and world. He reminds us that He sees our hearts, He hears our cries, He knows the way — and He is here.
Close.
Near.
Forever faithful and loving to the brokenhearted. Always supporting those whose hearts are completely His.
"For the eyes of the LORD roam throughout the earth, so that He may strongly support those whose heart is completely His…" (2 Chronicles 16:9)
Do you need a prayer for revival? We have an example below that you can use today.
Photo Credit: © Unsplash/Nathan Dumlao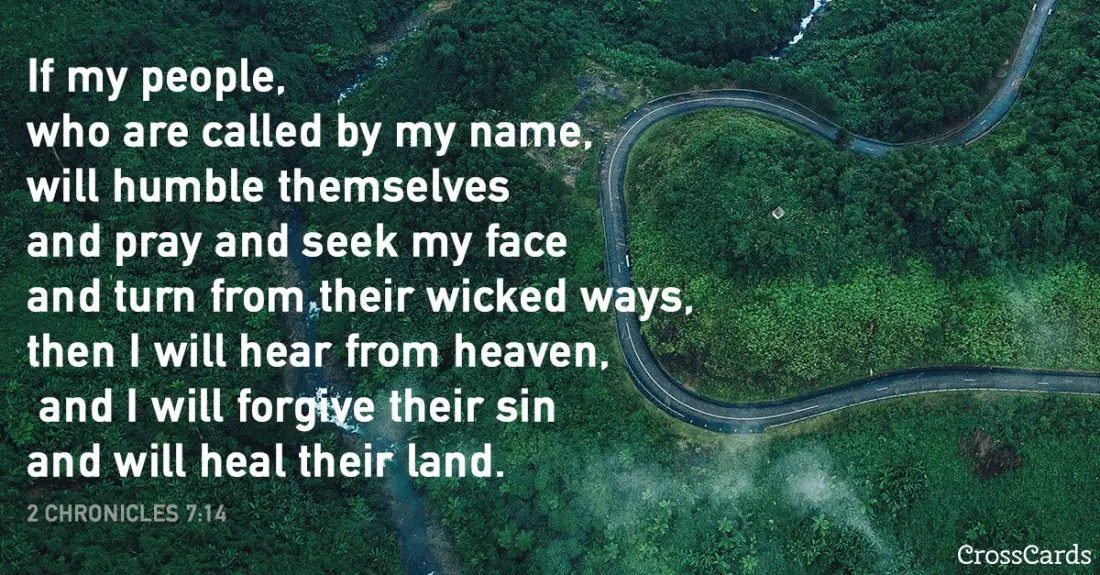 A Prayer for Revival and Awakening in Our Lives and World:
Dear God,
We come before you today, humbly, needy of your grace, praying for the power of your Holy Spirit to fill us afresh. We ask for your forgiveness in all the ways we've wandered so far from your presence. We need your healing and grace. We are desperate to have our hope restored in you. Thank you for reminding us you are always faithful and that you're constantly at work on behalf of your children – powerfully, completely, drawing us closer to you again.
Forgive us for drifting away from you, for being taken in by all the world has to offer, and for allowing other things to become more important in our lives. We bring you these places we're hurting, the broken pieces that maybe others can't see, but you alone are able to fully understand. You know the pain we've carried, all the burdens and cares. You know where we still need to be set free. We pray for your healing and power to cover every broken place, and to renew our hearts in you again.
Help us to live aware, to choose wisely, to stay close to you, and anchored in your truth. Thank you for your great love and mercy. Thank you that you patiently wait for us to return, that you call us to yourself, and strengthen us in our weakness.
Wake us up Lord! Remind us to live aware, to redeem the time, to listen to your words, to be willing to make a difference in the places you've called us to be. Thank you for your mighty power that acts on behalf of your children. Out of your kindness, please extend to us your grace and freedom. Cover us with your protection. Empower us with your strength. We ask for an awakening of your presence in our own lives and in the world around us, as never seen before. We pray for your help to be faithful to proclaim your name, and that all the enemy's plans to silence the name of Jesus would be crushed.
We pray that by your Spirit living and breathing through us, we would be light and love in a world that so desperately needs your hope. Draw many to know you as Savior and Lord. Shine your light, push back the forces of darkness that surround. By your great power Lord, open blind eyes and release those still imprisoned.
We pray that you would unify your people for your great glory, and that all believers would stand together in your power and peace. We ask for seasons of refreshing to fill our lives and the days ahead. We pray for your comfort and healing in our world.
Shine on us dear God. Restore our lives and help us to be wise to redeem the time. Thank you that you will never waste our pain and suffering in this life, but that you alone are able to turn it around for good. Thank you that nothing is impossible with you. Your same power that broke prison chains, raised the dead, healed the sick, and parted the seas — your same amazing power is still at work today. Thank you for your reminders that you are always with us, helping us, and that you haven't lost control, even when things feel uncertain around us. All your plans and purposes will prevail, for you alone are mighty! We believe and trust you to do extraordinary miracles in our lives — in our land — in our world.
We need you now more than ever before. Our times are in your hands. We love you Lord.
In Jesus' Name,
Amen.
Design Credit: © SWN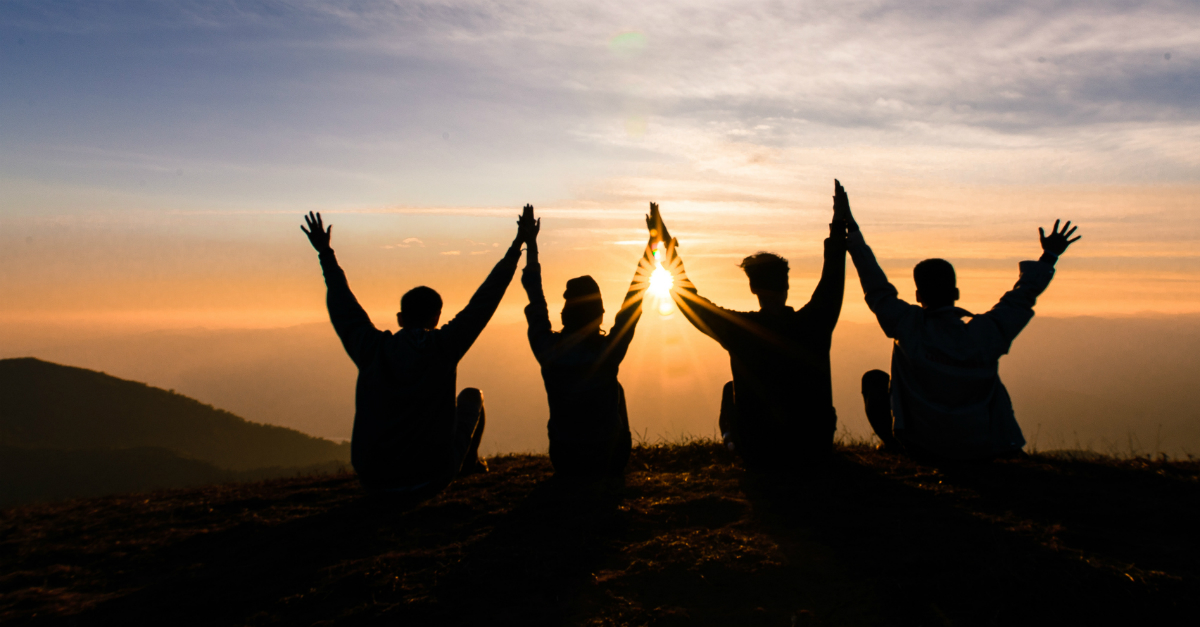 20 Verses for God's Revival and Renewal:
As we read these powerful reminders from the Bible, we can pray God's words back to Him, over our lives, our families, and world. He hears our prayers; He knows our needs. There's great power in uniting together, turning our hearts towards God, confessing our needs, and praying on behalf of all those around us.
Prayer + God's Word = Power
Prayers for Revival and Repentance - From Scripture
"If my people who are called by my name humble themselves, and pray and seek my face and turn from their wicked ways, then I will hear from heaven and will forgive their sin and heal their land." (2 Chronicles 7:14)
"But I have this against you, that you have abandoned the love you had at first. Remember therefore from where you have fallen; repent, and do the works you did at first…" (Revelation 2:4-5)
"Repent therefore, and turn again, that your sins may be blotted out, that times of refreshing may come from the presence of the Lord," (Acts 3:20)
"If we confess our sins, he is faithful and just to forgive us our sins and to cleanse us from all unrighteousness." (1 John 1:9)
"Create in me a clean heart, O God, and renew a right spirit within me." (Psalm 51:10)
Verses for Renewal
"But those who hope in the Lord will renew their strength. They will soar on wings like eagles; they will run and not grow weary, they will walk and not be faint." (Isaiah 40:31)
"And he who was seated on the throne said, "Behold, I am making all things new." Also he said, "Write this down, for these words are trustworthy and true." (Revelation 21:5)
"He has put a new song in my mouth, Praise to our God, many will see it and fear, And will trust in the Lord." (Psalm 40:3)
"Remember not the former things, nor consider the things of old. Behold, I am doing a new thing; now it springs forth, do you not perceive it? I will make a way in the wilderness and rivers in the desert." (Isaiah 43:18-19)
"Therefore, if anyone is in Christ, he is a new creation. The old has passed away; behold, the new has come." (2 Corinthians 5:17)
Verses for the Power of God's Spirit
"But you will receive power when the Holy Spirit has come upon you, and you will be my witnesses in Jerusalem and in all Judea and Samaria, and to the end of the earth." (Acts 1:8)
"He restores my soul; He guides me in the paths of righteousness for His name's sake." (Psalm 23:3)
"Will you not revive us again, that your people may rejoice in you?" (Psalm 85:6)
"I will give them an undivided heart and put a new spirit in them…" (Ezekiel 11:19)
"for anything that becomes visible is light. Therefore it says, "Awake, O sleeper, and arise from the dead, and Christ will shine on you." (Ephesians 5:14)
Verses of Hope for the Future
"The steadfast love of the LORD never ceases; his mercies never come to an end; they are new every morning; great is your faithfulness." (Lamentations 3:22-23)
"Brothers, I do not consider that I have made it my own. But one thing I do: forgetting what lies behind and straining forward to what lies ahead." (Philippians 3:13)
"The one who calls you is faithful, and he will do it." (1 Thessalonians 5:24)
"...my hope comes from Him." (Psalm 62:5)
"For I know the plans I have for you, declares the Lord, plans for welfare and not for evil, to give you a future and a hope." (Jeremiah 29:11)
Whenever you feel lost and despairing, lift up a prayer for revival to the Lord.
Photo Credit: © Getty Images/Theerapong28
<
p fr-original-style="" style="background-repeat: no-repeat; padding: 0px; margin: 0px 0px 16px; box-sizing: inherit;">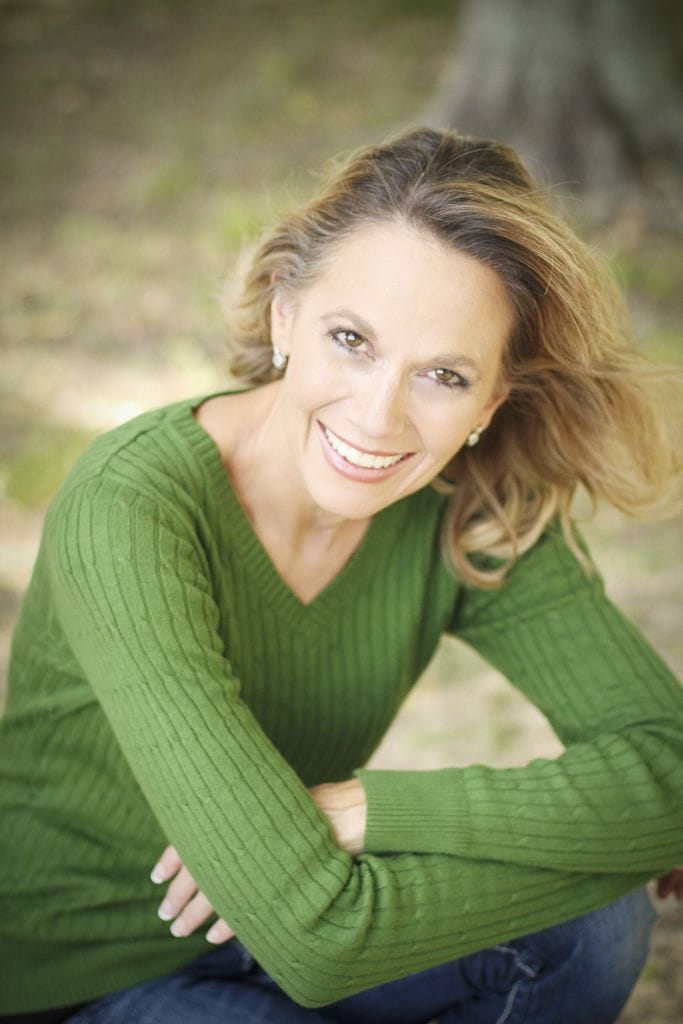 Debbie McDaniel
is a writer, pastor's wife, mom to three amazing kids (and a lot of pets). Join her each morning on Fresh Day Ahead's
Facebook
page, for daily encouragement in living strong, free, hope-filled lives. Find her also on
Twitter
and at her blog
debbiemcdaniel.com.
Related podcast:
The views and opinions expressed in this podcast are those of the speakers and do not necessarily reflect the views or positions of Salem Web Network and Salem Media Group.
Related video:
Read the full prayer here.
Thumbnail courtesy of Canva.com & Stock footage courtesy of soundstripe.com
---
Now available is our new Daily Prayer devotional! An easy way to start your day with prayer: read today's prayer and sign up to receive it by email.
This article is part of our larger Prayer resource meant to inspire and encourage your prayer life when you face uncertain times. Remember, the Holy Spirit intercedes for us and God knows your heart even if you can't find the words to pray.
Prayer for God's Help
Prayer for Strength
Prayer for Protection
Morning Prayers
Good Night Prayers
---
---