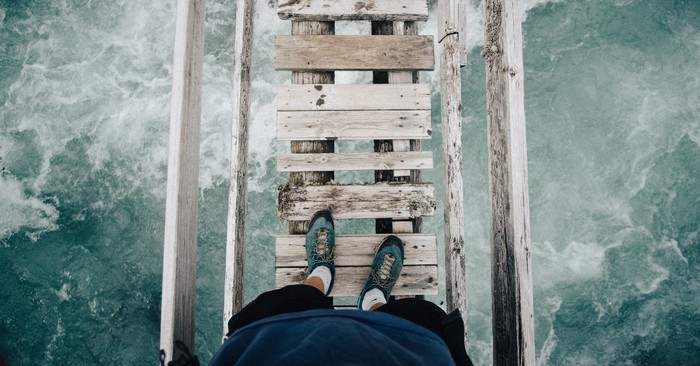 When circumstances appear hopeless, we can place our trust in the One who is in the miracle-working business. He is the "possible" in impossible.
Trusting God can be challenging, especially when circumstances appear to be worsening or it seems as if He is not responding as quickly as we desire. Nevertheless, God is trustworthy. Time and time again, His faithfulness prevails. When we meditate on the reasons we can place our trust in God, we enter into a life-altering, mood-shifting, spirit-lifting practice that can provide comfort and peace through all of the experiences this life may bring.
1. God created everything.
The Bible opens with an assuring reminder of one of the first reasons why we can place our trust in God. He created everything. Genesis 1:1 states, "In the beginning God created the heavens and the earth." John 1:3 goes on to say, "God created everything through him, and nothing was created except through him." Finally, Romans 1:20 says, "For ever since the world was created, people have seen the earth and sky. Through everything God made, they can clearly see his invisible qualities—his eternal power and divine nature. So they have no excuse for not knowing God." Since God created everything, we can take comfort knowing He knows how all things work and has everything within His control. Nothing catches our Creator by surprise or off guard; therefore, we can place our trust in His ability to know all things.
2. Nothing is impossible with God.
Another reason to trust God is there is nothing too complicated for Him. Jeremiah 32:17 highlights this point by stating, "O Sovereign Lord! You made the heavens and earth by your strong hand and powerful arm. Nothing is too hard for you!" Also, Matthew 19:26 says, "Jesus looked at them and said, 'With man this is impossible, but with God all things are possible.'" When circumstances appear hopeless, we can place our trust in the One who is in the miracle-working business. He is the "possible" in impossible. There is no injustice, pain, sickness, or barrier that He can't overcome or shift, making Him worthy of our trust.
3. All power belongs to God.
We can place our trust in God because He is powerful. There is no power greater than His. Job 26:7-14 gloriously displays the magnitude of God's power. It says, "God stretches the northern sky over empty space and hangs the earth on nothing. He wraps the rain in his thick clouds, and the clouds don't burst with the weight. He covers the face of the moon, shrouding it with his clouds. He created the horizon when he separated the waters; he set the boundary between day and night. The foundations of heaven tremble; they shudder at his rebuke. By his power the sea grew calm. By his skill he crushed the great sea monster. His Spirit made the heavens beautiful, and his power pierced the gliding serpent. These are just the beginning of all that he does, merely a whisper of his power. Who, then, can comprehend the thunder of his power?" We can place our trust in the One whose power is unmatched. As a matter of fact, 2 Corinthians 12:9 highlights that God's power works best in our very weakness. Where we are weak, He is strong. What a reason to place our trust in God!
4. God has a plan.
We can trust God because He is strategic. He had plans for each of us from the very beginning. Jeremiah 29:11 states, "'For I know the plans I have for you,' says the Lord. 'They are plans for good and not for disaster, to give you a future and a hope.'" Proverbs 19:21 goes on to say, "Many are the plans in a person's heart, but it is the Lord's purpose that prevails." Additionally, 1 Corinthians 2:9 says, "But as it is written, Eye hath not seen, nor ear heard, neither have entered into the heart of man, the things which God hath prepared for them that love him." God doesn't just have haphazard or mediocre plans for our lives either. His plans are beyond what our natural minds can comprehend. We can trust Him to fulfill each carefully crafted plan in our lives at just the right place and just the right time. Even when we struggle to understand what's going around us, we can be confident in His plans for our lives.
5. God keeps His word.
God's unceasing honesty makes Him trustworthy. We tend to trust the people whose words we believe, right? Well, God always keeps His word. Isaiah 55:10-11 says, "As the rain and the snow come down from heaven, and do not return to it without watering the earth and making it bud and flourish, so that it yields seed for the sower and bread for the eater, so is my word that goes out from my mouth: It will not return to me empty, but will accomplish what I desire and achieve the purpose for which I sent it." Additionally, Hebrews 6:18-19 says, "So God has given both his promise and his oath. These two things are unchangeable because it is impossible for God to lie. Therefore, we who have fled to him for refuge can have great confidence as we hold to the hope that lies before us. This hope is a strong and trustworthy anchor for our souls. It leads us through the curtain into God's inner sanctuary." Finally, throughout Genesis 1, scriptures highlight God said "let there be _____", and there was. God's words are true; therefore, we can place our unwavering trust in Him to do exactly what He promises.
6. God knows everything about us.
No one knows us better than our heavenly Father, God. He knows us better than we know ourselves. Need proof? Jeremiah says, 1:5 "I knew you before I formed you in your mother's womb. Before you were born I set you apart and appointed you as my prophet to the nations." Psalm 139, really all of it, but for now, we will focus on verse 16, which states, "You saw me before I was born. Every day of my life was recorded in your book. Every moment was laid out before a single day had passed." Furthermore, Psalm 139:1 says, "O Lord, you have examined my heart and know everything about me." We can trust the one who knows everything about us because He directs our paths when we are uncertain of which way to go. He knows our every thought, motive, failure, mistake, yet He chooses to love us and care for us, solidifying why we can place our trust in Him.
7. God is for us.
Contrary to how life may feel at times, God is always on our side. Others may forsake us or let us down, but this is not so for God. Therefore, we can place our trust in Him. Psalm 118:6-7 states, "The Lord is for me, so I will have no fear. What can mere people do to me? Yes, the Lord is for me; he will help me. I will look in triumph at those who hate me." Also, Romans 8:31 states, "What shall we say about such wonderful things as these? If God is for us, who can ever be against us?" These passages are beautiful reminders that we are on the winning team with God as our biggest cheerleader. God being for us is greater than any trouble, trial, or situation that appears to oppose us. When we trust God, we do not have to fear. His Word promises victory because He is for us.
8. God works everything out for our good.
Finally, we can place our trust in God because regardless of messes, mishaps, or mistakes in our lives, He promises to work every one of those situations out for our good. Romans 8:28 says, "And we know that God causes everything to work together for the good of those who love God and are called according to his purpose for them." Genesis 50:20 goes on to say, "You intended to harm me, but God intended it all for good. He brought me to this position so I could save the lives of many people." As painful as some of the experiences we go through are, we can trust that God is using our pain for our growth and His glory.
Through life's ups and downs, we can place our trust in God. Jeremiah 17:7-8 says, "But blessed are those who trust in the Lord and have made the Lord their hope and confidence. They are like trees planted along a riverbank, with roots that reach deep into the water. Such trees are not bothered by the heat or worried by long months of drought. Their leaves stay green, and they never stop producing fruit." We can trust God because our loving Father, powerful Creator, and faithful Savior remains true to His word. God is divinely orchestrating our lives for which He has unique plans and calls us blessed for trusting in Him.
Photo Credit: © Unsplash/Benjamin Davies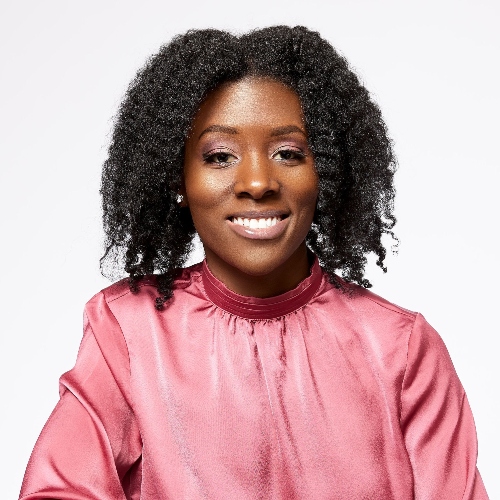 Quinnise Pettway is an author, blogger, facilitator, Licensed Professional Counselor, wife, and mother whose mission is to help Christians shift their perspective of God, to strengthen their relationship with Him, and clarify their identity in Christ so that they can be all that He has created them to be. Connect with Quinnise and check out her new book, A Glimpse of Our Father: Lessons Parenthood Reveals for All of God's Children here or on Amazon.
---
---