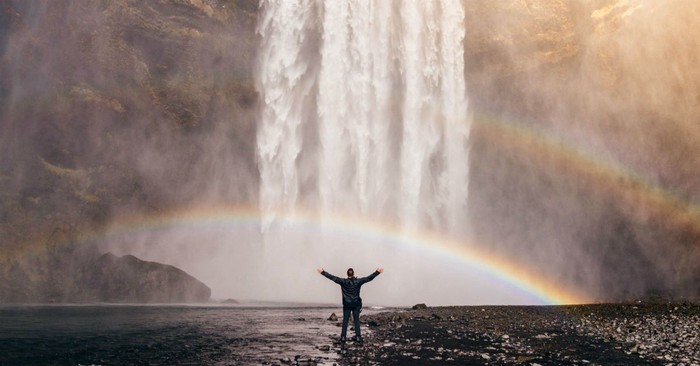 When asked what your favorite or most loved story of the Bible is, many might say the story of Noah and the ark. It's a familiar story, one that's often taught in our earliest years of learning from God's Word. Yet sometimes those most popular stories we learned as children can become so familiar that we forget to dig deeper into the truths that God may want to show us later in life.
Recently our family had the chance to visit the Ark Encounter in Williamstown, Kentucky where we walked through an actual replica of Noah's ark. Built according to Biblical dimensions, this full-size ark helped us to see things through different eyes as we experienced what it may have been like for those days on the ark. But it also reminded me of how much I'd overlooked through the years by just not digging deeper into this incredible story.
The powerful life and calling of Noah offers so much hope and promise to us in the dark days we might sometimes face. (Read the whole story in Genesis 6-9.)
Noah understood what hard times were. He knew what it was to feel alone. He understood rejection and ridicule. He knew the pain of watching those you care about turn away from truth and follow after lies. And yet in it all, he kept going strong, he remained faithful on the path of obedience and following all that God had called him to do. And the biggest encounter of this whole amazing story, is the one that leads us straight to the hope found in Jesus.
Here are seven amazing truths from the story of Noah and how it points us to Christ:
Photo Credit: Unsplash/Jared Erondu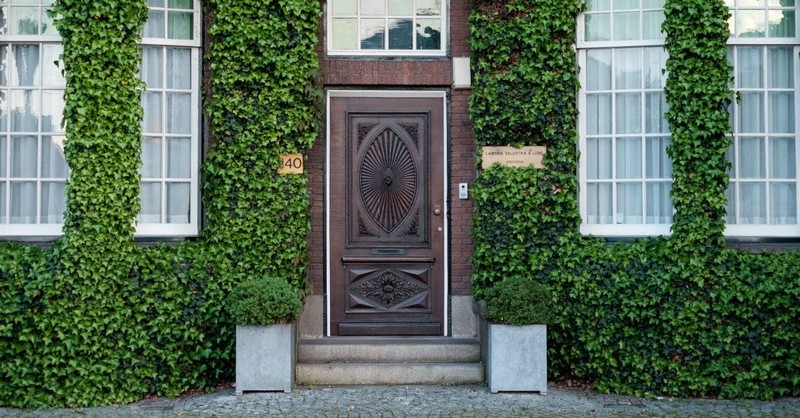 1. There is one door through which we can be saved.
God gave specifics in building the ark, and he told Noah to build one door on the vessel. That one door led to him and his whole family being saved from destruction.
"Put a door on the side of the ark…"  Genesis 6:16.
"Then the Lord said to Noah, 'Go into the ark, you and your whole family, because I have found you righteous in this generation," Genesis 7:1.
Just as Noah came into the ark through one door, along with his family and all the animals, there is only one door that we too are offered salvation. It's through Christ alone, He is the door we must enter through. Noah was not a perfect man, but the Lord saw his heart and righteousness and provided a way to be saved. God brought the perfect to us through His own Son Jesus Christ, the very door that leads to our rescue. Noah had a choice to make that day, and we too are given a choice, of whether we will walk through that door of rescue.
He said, "I am the door. If anyone enters by me, he will be saved," John 10:9.
Photo Credit: Unsplash/Alexey Shikov
2. Just as God remembered Noah, God remembers you.
The story continues with the rains pelting down and the floods rising high. The earth had never seen anything like it before. For 40 days and nights the rain pelted down; water covered the earth, and all was destroyed. This number is specific. It's meaningful because it details the number the years God's people wandered in the desert, as well as the number of days that Jesus was in the wilderness, fasting, praying, and resisting the temptation of the enemy. The number 40, when used in the Bible, often points to a period of completion.
And then, even after the storm, the Bible says that "the waters flooded the earth for a hundred and fifty days," Genesis 7:24.
And that's where we find this powerful verse:
"But God remembered Noah and all the wild animals and the livestock that were with him in the ark, and he sent a wind over the earth, and the waters receded," Genesis 8:1.
Photo Credit: Unsplash/Seth Hays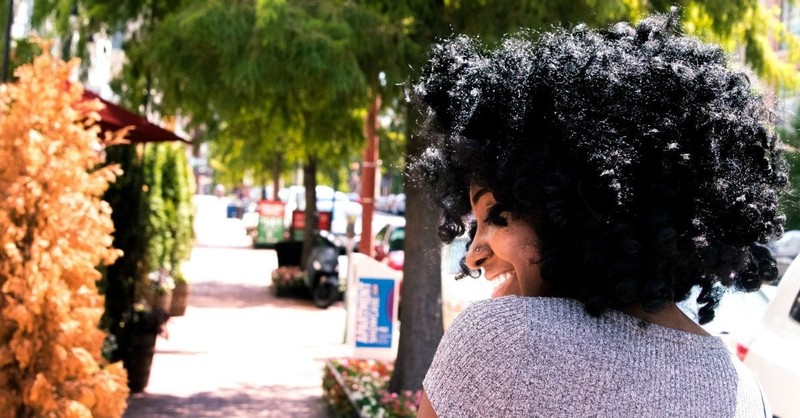 "And surely I am with you always, to the very end of the age," Matthew 28:20.
God remembered. He didn't leave them on their own to fend for themselves in the midst of the storm. He was still with them. He cared and was faithful to bring them through.
Many of us have learned from experience that God doesn't stop the storms from happening around us. There's still hard things that we must walk through. But He does promise this: He is with us, and He remembers us, always. He provided a way for His Spirit to help us in this life, through His Son Jesus, to carry us through the most difficult times.
Jesus' last words on this earth before ascending into heaven were these:
"And surely I am with you always, to the very end of the age," Matthew 28:20.
He remembers us. Constantly. He knows our name, our way, and even through the fiercest of storms, He has a plan. We can trust Him.
Photo Credit: Pexels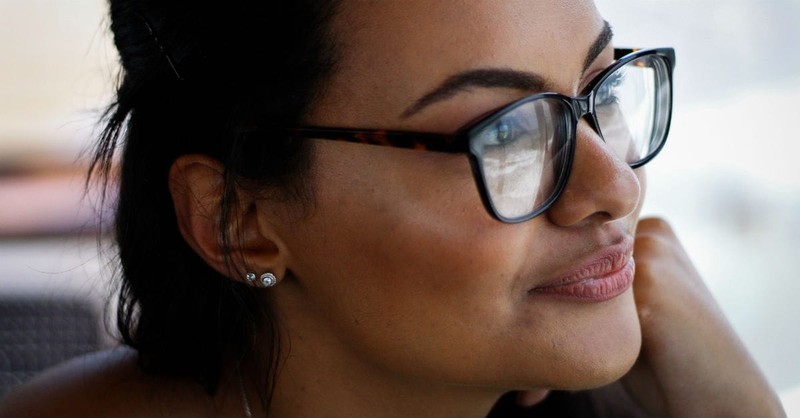 3. Noah's story reminds us, that it is by faith we are saved.
Noah acted in faith, and he was obedient to God in "reverent fear." He was willing to stand apart from the rest of the world by living out his faith and doing what God called him to do. If Noah did not have faith in what God said, he never would have built the ark, and he would have perished in the flood along with his family.
"By faith Noah, being warned by God concerning events as yet unseen, in reverent fear constructed an ark for the saving of his household. By this he condemned the world and became an heir of the righteousness that comes by faith," Hebrews 11:7.
We too must have faith in order to be saved. We know from God's Word that without faith, it is impossible to please Him, and it's through faith that we are saved. Noah's life of faith in God shows us the necessity of placing our faith, not in our own selves or in this world, but through Christ alone, who is the gift of God's Son for a world that needs salvation.
"For it is by grace you have been saved, through faith--and this is not from yourselves, it is the gift of God--not by works, so that no one can boast," Ephesians 2:8-9.
Photo Credit: Unsplash/Gianni Zanato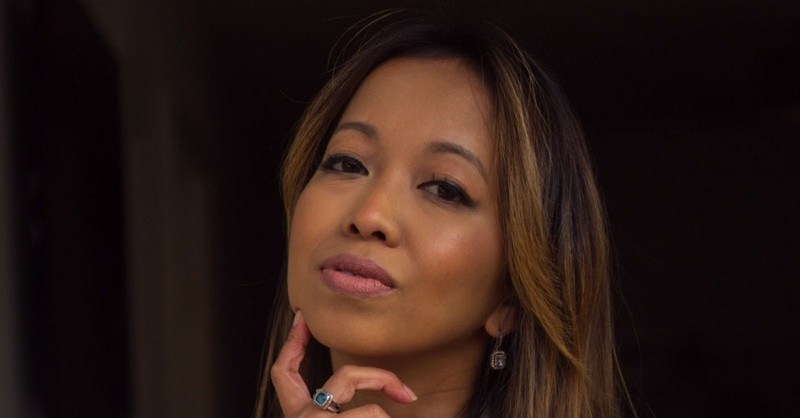 4. God desires for no one to perish.
God didn't just destroy the earth with a flood in a moment of anger and judgment over wickedness. The Bible says that there was a long period of time between when He said these events would occur and when the rains started coming down. There's a period of 120 years mentioned in Genesis 6:3: "Then the LORD said, 'My Spirit will not contend with humans forever, for they are mortal; their days will be a hundred and twenty years.'"
And we know, based on Noah's references to age and his son's ages, that the ark took him many years to build as well. The point is: God gave time for people to repent and return to Him. He even gave the visible reminder through Noah's work on the ark, day in and day out, that an end was coming and they needed a way of escape. I can't imagine how much Noah must have been ridiculed through those years. The ark was not even built near water or an ocean, which must have seemed even more ridiculous to those watching. But even so, Noah stayed strong and was obedient to completing the task. Standing alone on the promises of God was not, and is still not, an easy thing to do. Yet it reaped great reward and blessing, not just for him, but for his entire family.
Photo Credit: Unsplash/Alex Sorto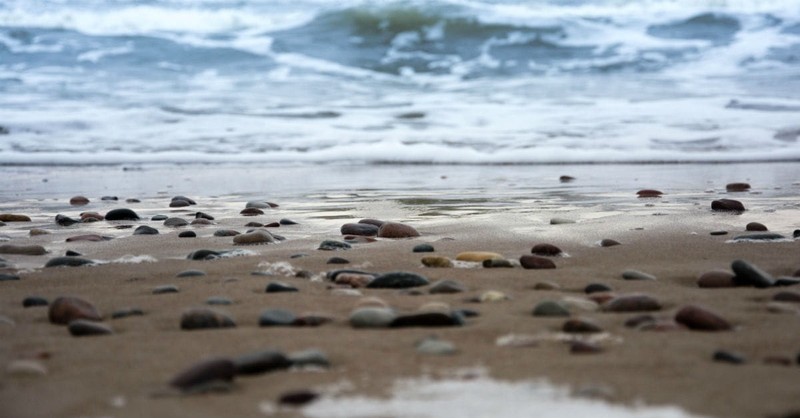 "He longs to draw this world to Himself."
"Because they formerly did not obey, when God's patience waited in the days of Noah, while the ark was being prepared, in which a few, that is, eight persons, were brought safely through water," 1 Peter 3:20.
God desires for us all to come to Him through the gift of Christ. He longs to draw this world to Himself so that many would be saved before the second coming of Christ. The Bible is clear, "For God so loved the world He gave His only Son…" John 3:16. He loves us all, not just some of us. He doesn't want anyone to turn away, not even the most hardened heart. But because He provided a way for us to be saved, and He's given us a free will, then we must make the choice. We will follow Him, or not?
"The Lord is not slow to fulfill his promise as some count slowness, but is patient toward you, not wishing that any should perish, but that all should reach repentance," 2 Peter 3:9.
Photo Credit: Unsplash/Arunas Naujokas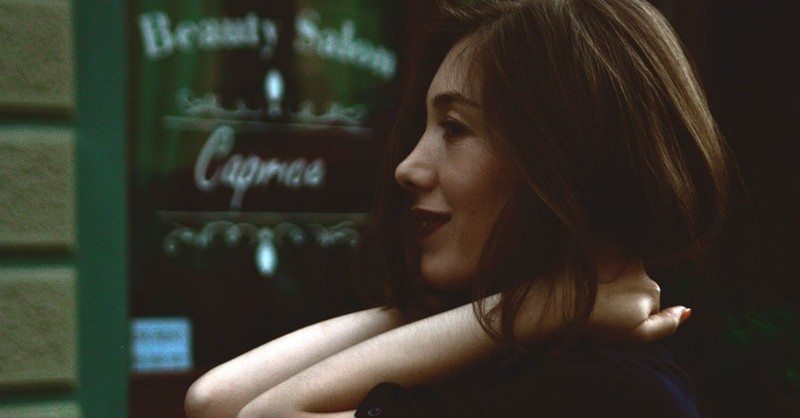 5. The ark offered rescue from the flood – Jesus offers us rescue from the flood of sin.
The wooden ark that offered a safe place of rescue for Noah and his family points to the wooden cross of Christ, which is the very place we find rescue today from the penalty of sin and death. Without it, we are doomed.
"…if he did not spare the ancient world, but preserved Noah, a herald of righteousness, with seven others, when he brought a flood upon the world of the ungodly," 2 Peter 2:5.
The ark was made of Cypress wood and covered with pitch, according to the Bible. Though it doesn't state what type of wood the cross of Christ was made of, many Bible scholars believe, based on information passed down through the years, that the crossbar was also made from Cypress wood.
"Pitch" was a covering, a seal, that was used to keep the vessel safe. As believers this is a powerful statement that points to the work of Jesus over us. For the blood of Christ Himself has become our covering, our seal, under which we are always kept safe and secure.
Photo Credit: Unsplash/Pexels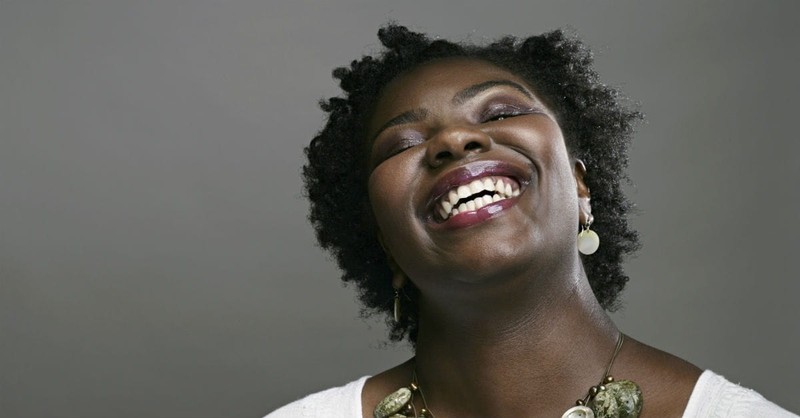 "He shut Noah and his family inside, providing safety."
The flood waters represent the death, burial, and resurrection power found in Christ alone.
"For this is my blood of the covenant, which is poured out for many for the forgiveness of sins," Matthew 26:28.
The Bible says that God shut the door of the ark. He shut Noah and his family inside, providing safety and offering hope amidst those dark days. Jesus also was shut inside a tomb after his death. But when the stone was rolled away by God, Christ arose from the grave that could never have kept him enclosed. His power is too great to be buried; He rose victorious, conquering sin and death. God's great power was demonstrated over Noah and his family by providing rescue through the ark days. And that same power that provided safety to God's people, that conquered sin and death, and that raised Christ from the grave is still active today.
"If the Spirit of him who raised Jesus from the dead dwells in you, he who raised Christ Jesus from the dead will also give life to your mortal bodies through his Spirit who dwells in you," Romans 8:11.
Photo Credit: Thinkstock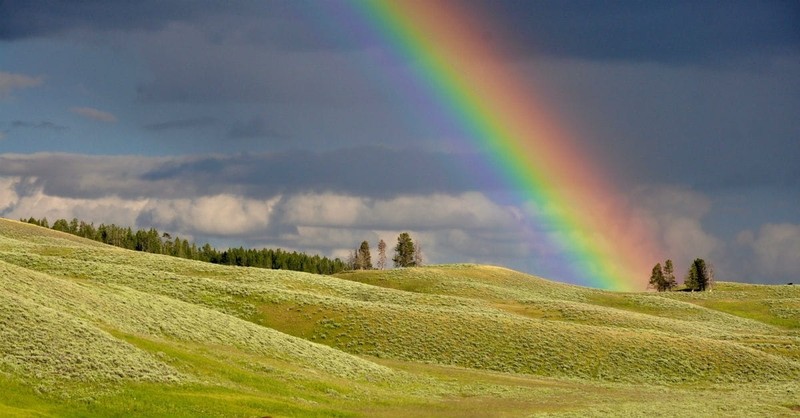 6. God made a covenant, and He is forever faithful to His promises.
After the storm, there was hope again. There was new life and a promise for blessings ahead. That's still true today. Every time I see a rainbow after a huge storm, I'm reminded of God's promise to bring good out of what seems hard.
"I have set my rainbow in the clouds, and it will be the sign of the covenant between me and the earth…whenever the rainbow appears in the clouds, I will see it and remember the everlasting covenant between God and all living creatures of every kind on the earth," Genesis 9:13,16.
The ark was said to have rested high on Mount Ararat. Jesus also rose to heaven to his resting place at the right hand of God.
The olive tree branch brought back by a dove signifies the Holy Spirit, which descended on Jesus at the time of His baptism by John the Baptist. The olive branch is a symbol for peace. Jesus is our peace, and through Him, we have the peace that passes all of our own understanding because of the grace of Christ over our lives. Interestingly, the sign hung on the cross of our Savior is believed to have been made of olive wood.
"For he himself is our peace…" Ephesians 2:14.
Photo Credit: Unsplash/Todd Cravens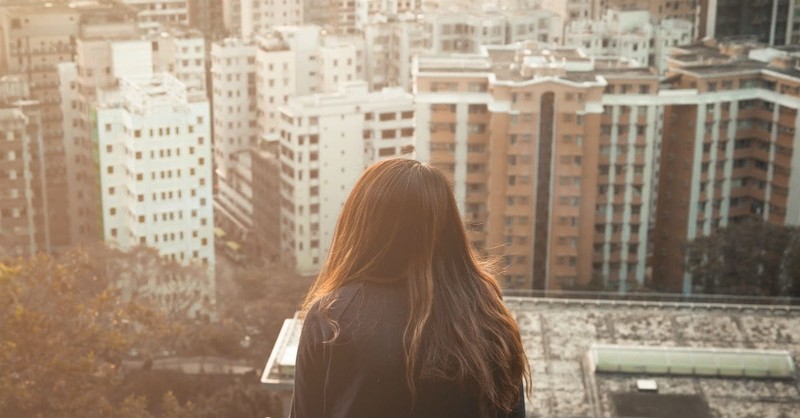 "His promises are never based on our character; they're based on His."
God made a covenant with Noah, and He made a covenant with us through Christ. He will never break His promises. They will stand the test of time because His promises are never based on our character; they're based on His.
"Therefore, if anyone is in Christ, he is a new creation. The old has passed away; behold, the new has come," 2 Corinthians 5:17.
And He is forever faithful.
He is true.
He is loving.
He is good.
Photo Credit: Unsplash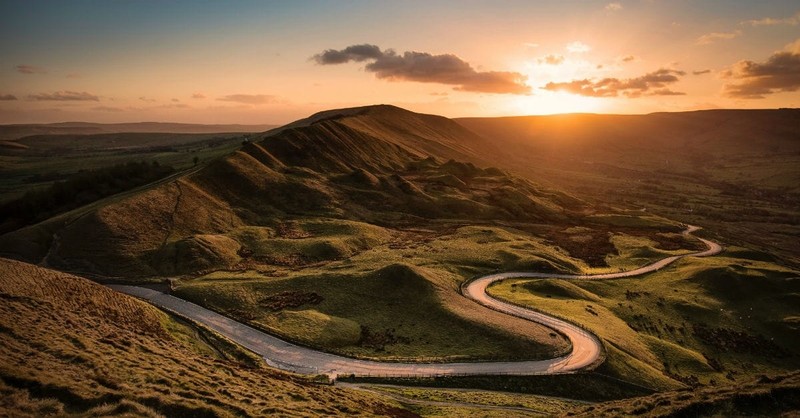 7. Jesus will come again, but we do not know the day or the hour.
The Bible is very clear in relating the events of Noah's day with the days before Christ comes again. People were busy doing their thing and were totally unaware of their need for God and eternal destiny. They were not ready. They were surprised even though the warnings had been given.

"But as the days of Noah were, so also will the coming of the Son of Man be. For as in the days before the flood, they were eating and drinking, marrying and giving in marriage, until the day that Noah entered the ark, and did not know until the flood came and took them all away, so also will the coming of the Son of Man be," Matthew 24:37–39; cf. Luke 17:26–27.

It will be the same again. As believers, we don't have to live unaware. And though we can never know the day or hour of Christ's return, we can choose to make every day count. We can live with an eternal perspective and always live ready, always be aware.

"So you also must be ready, because the Son of Man will come at an hour when you do not expect him," Matthew 24:44.
Debbie McDaniel is a writer, pastor's wife, mom to three amazing kids (and a lot of pets). Join her each morning on Fresh Day Ahead's Facebook page, for daily encouragement in living strong, free, hope-filled lives. Find her also on Twitter and at her blog www.debbiemcdaniel.com.
Photo Credit: Unsplash
Originally published Thursday, 10 May 2018.
---
---